Black Desert Mobile is a huge game with a wide variety of play styles that suit a large number of players. It is an actual Open-World for MMO players.
Black Desert is available on both iOS and Android platforms. The game has players from more than 150 countries. Players have a chance to pick one class out of 5 classes, and each class has different unique skills.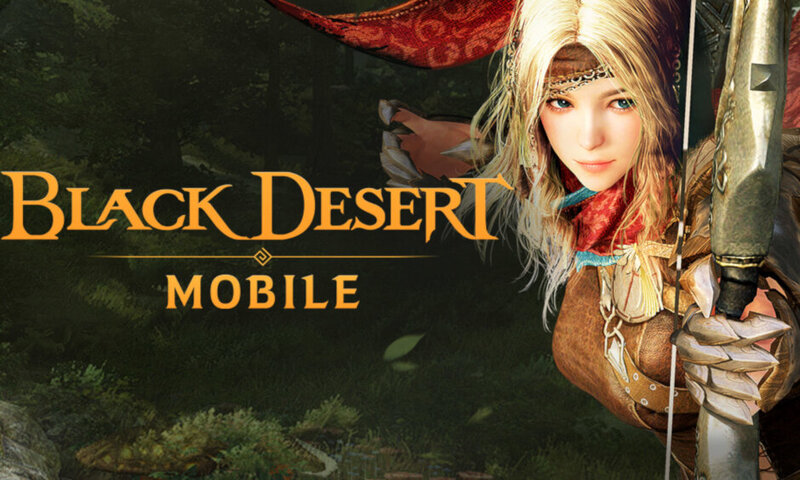 Players can customize the character's appearance to express themselves. Players can also get pets and horses to keep the company on adventures.
The tips are for every player, either you are starting this game or already playing, follow these tips to progress fast:
Build your Camp:
Don't take it for granted; build your camp as soon as possible because it will help you later in-game. You can craft different things in your camp, including stones, costumes, weapons, and many other items.
Every time you unlock another structure, build it as soon as possible.
Daily tasks and Achievements:
To access Tasks. Click on the three-line tab on your right side and go into Tasks.
Make sure to focus on daily tasks, achievements, and other events. Don't miss them; the rewards you get from doing daily tasks are not massive, but when you do it daily, it will have a huge impact on your progress. Daily tasks can include "use 10000 Silver, Order workers to Gather Resources 2 times, Explore the Ancient Ruins, and more.
Don't miss the daily tasks; they are very important. A lot of players check the reward and think, "it's not worth it," but in the long term, it will help you a lot.
Achievements are the second in the tasks tab. You can claim all the complete achievements from the claim all tab. Completing achievements will take some time, but the rewards are worth the time and trouble. Always remember to complete tasks no matter what the reward is - if you want to progress and have fun in Black Desert.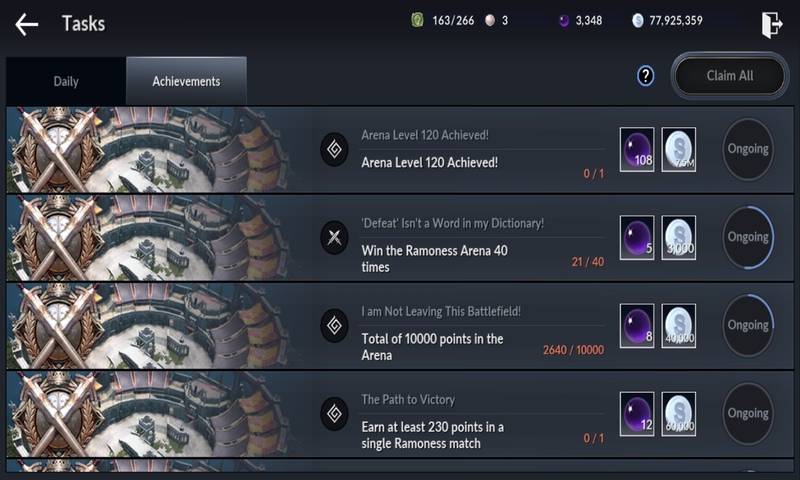 Main Quests:
One of the main tasks as a new player or an old player is to complete Quests. It might take longer, but the rewards are massive. You will get even more quests when you achieve level 55 or if you are already at level 55.
The quests include contribution experience, rare stones, black pearls, silvers, and many other items.
Contribution Points and Experience:
To get contribution and experience points, you have to level up your contribution levels. You can later use contribution points to hire workers. You can also get a contribution experience by doing quests in the village. There are three ways to get contribution experience:
⦁ Main Quests
⦁ Amity Quests
⦁ Alt Character's Main Quests
Upgrade Life skills:
As a new Black Desert player, you should focus on life skills. Upgrade your life skills to level 5 as soon as possible. Life skills include Forage, Lumber, and Minning (Fishing is also in life skills, but it's optional in the early game).
Leveling up Forage, Lumber, and Mining will unlock greater areas for World gathering. You will have to spend resources and time to level up these skills. Life skills might take some time, but it's worth everything.
After upgrading these skills, you will have more areas where your worker will be able to farm for more resources. I think it goes beyond saying the more area means more resources, which can lead to faster progression in the game.
Focus on Workers:
Hire workers as much as you possibly can; more workers mean more resources and faster upgrading of your building. But you can only hire workers according to your camp space.
You can increase the number of workers by increasing your town hall level and camp level. You can also upgrade your Lodging to increase Worker capacity.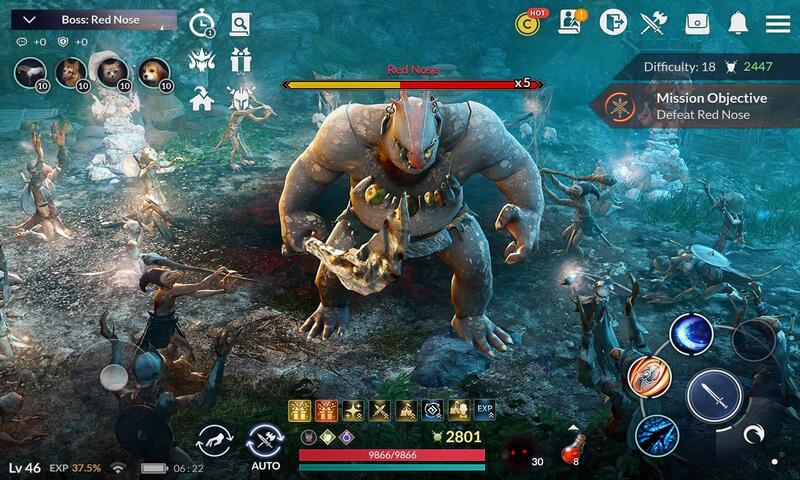 There is no limit on hiring workers, but hiring is not cheap. So, hire workers according to your resources and camp restrictions.
Follow these Worker stats in hiring a worker:
⦁ Dex
⦁ VIT
⦁ STR
Stones Usage:
Use stones wisely; a lot of players tend to enhance their gears under lower chances of success. This may be good for some cases to hasten your progress, but if the enhancement fails, there's a high price to pay to restore the previous enhancements.
Also, don't forget to claim all the stones your refinery produces at camp. So, check your refinery now and then for the stones.
Purchase Crystal on your Town's NPC:
This is very important, don't miss the chance to get crystals. So, purchase all crystals in your Town's NPC every hour. From that crystal, you can forge other crystals, and there is a chance to get gold/yellow crystal, which is unique to get.
To forge the higher and unique crystals, you will need a lot of crystals. The only way you can get the crystals is to buy it through Town's NPC. Don't worry, the cost isn't that much, so you can buy crystals easily by using silvers.
⦁ Stamina/Energy:
A lot of people don't know that you spend stamina/energy every time you chat in World Chat. So, use World Chat only if you need to; otherwise, it's just a waste of precious stamina/energy.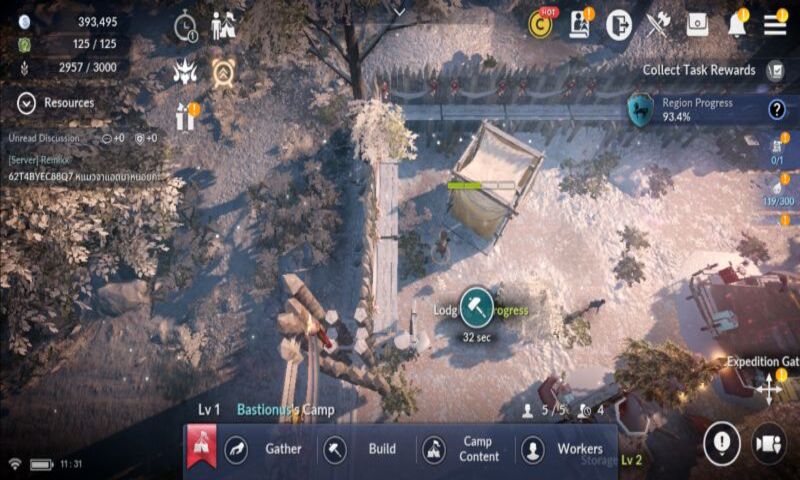 ⦁ Bonus Tip:
Always keep an eye on Pay to win packages in the market. You will have to bid silvers to win the package. You will also have to click faster to catch a package to bid and win.
Always bid on these packages in the market:
⦁ Camp Plus
⦁ Pets
⦁ Combat Plus
Conclusion:
All the nine tips mentioned above are for every player. No matter if you are new or an old player, you can benefit from the above-given tips. It's a rule for every game; don't make rash decisions.
Black Desert uses the same slogan. The rash decision will not only ruin your game; it will also ruin your passion and interest in the game. You can also play games like Black Desert, Eve Echoes, PUBG Mobile, Mobile Legends on Pc using an android emulator. The LDPlayer is one of the top android emulators to play android games on Pc for a bigger screen and better graphics.