Azur Lane was the first ever game to introduce battleship girls following up with commanders and the adventures. It has always been a fresh-looking yet interesting game for all ship lovers, and one of the best things that makes this adventure more interesting is its ships. Your adventure carries out through the ships, and now this collection will be broadened with four new ships.
Content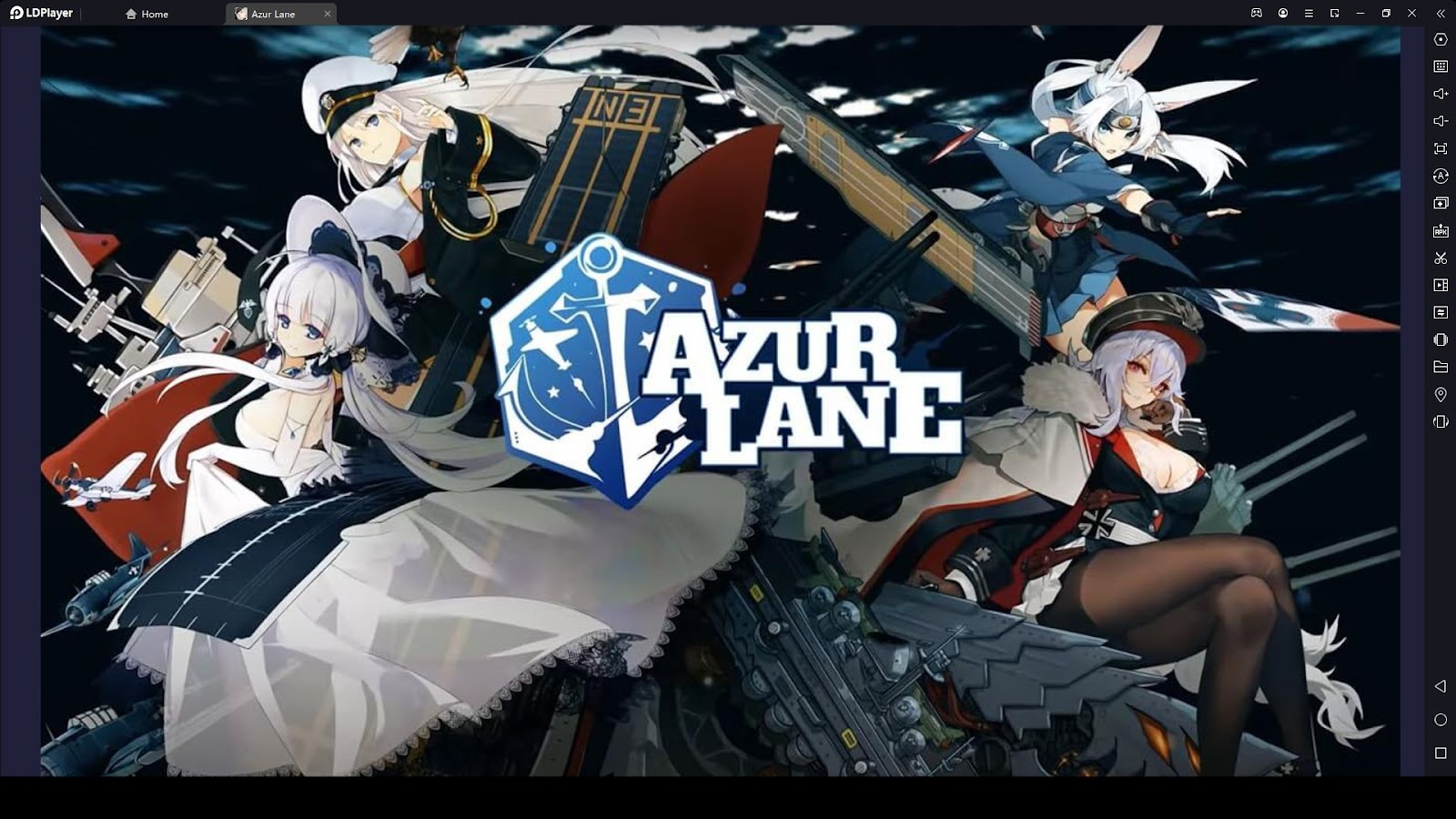 Two new events are featured in Azur Lane called Halloween Hijinks and Royal Maids Part 3, which will offer players four new ships named: Janus, Albion, Royal Fortune, and Manchester. If you are an Azur Lane beginner, you may not know what these ships will bring out for you, and we are here to explain them all in detail.
Take your Azur Lane on PC now with LDPlayer 9 if you intend to advance the gameplay, and let's start our guide for these four new ships as follows.
Albion
This is the first ship to be included in the Azur Lane tier list, and she comes with the SR rarity. She is the sister of the Centaur while being an Aircraft Carrier, and you better note that Albion is a powerful character you can take from the game.
She comes up with more reload to the game, and more aviation will be associated with her. Just like her sister Centaur, Albion will be very efficient at the gameplay and have four fighters and four torpedo bombers. If in need, Albion can switch her torpedo to dive bombers, and she will be one of the best versatile units you will have through the game.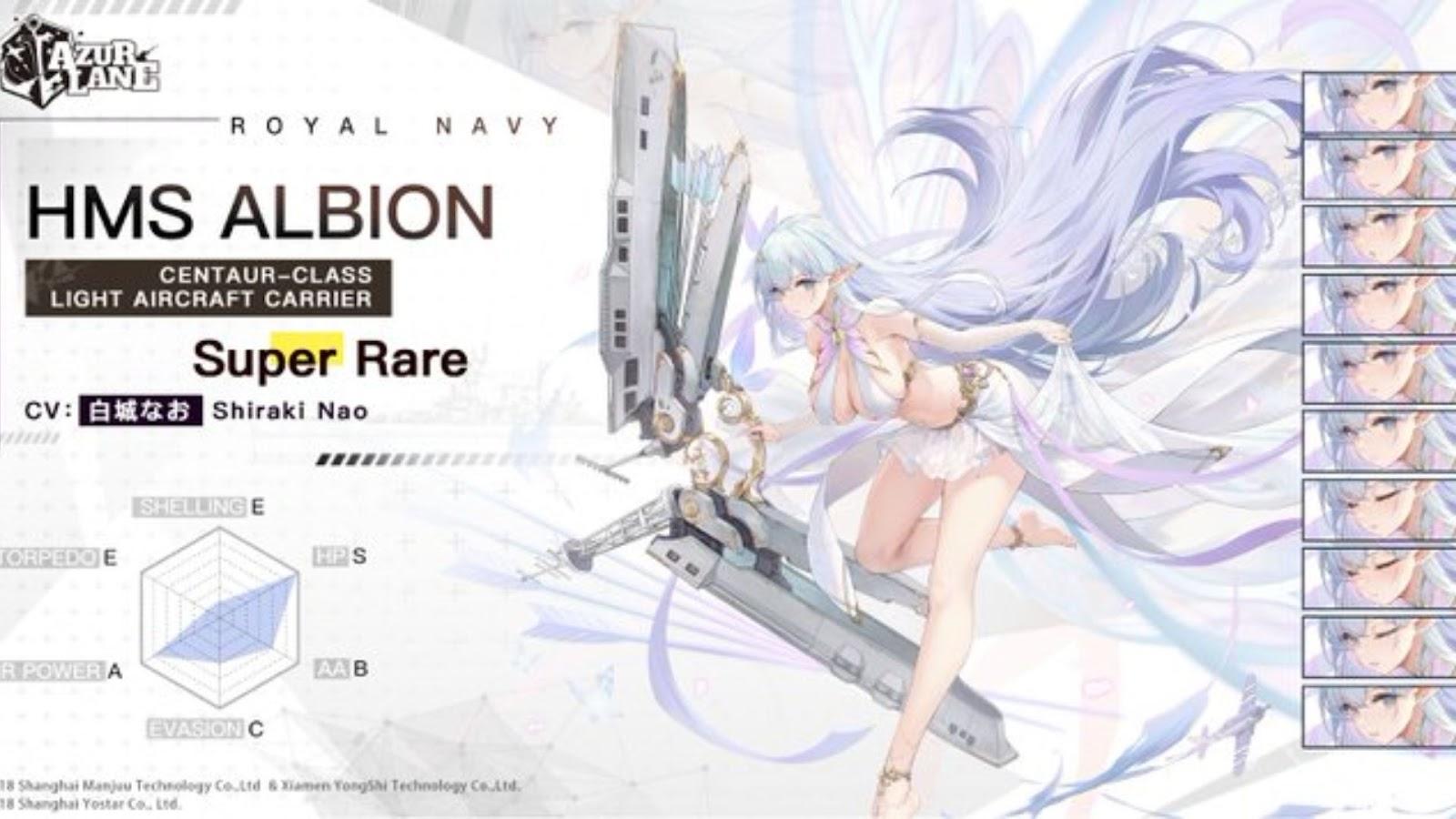 She will not be the same as Centaur because Albion is more powerful than her. Her skills can be showcased as follows.
Skill 1 – this skill will allow Albino to have airstrikes, and whenever she is launching them at the enemies, all these enemies will be revealed with their subs for over six seconds. And this skill will make a random 10% heavy damage for one enemy with prioritization for the Elites. There will also be launching barrages which will launch six torpedoes parallel with the ASW bomb to damage the enemies' submarines.
Skill 2 – there will be 15 aviation coming in here with hit stats, and there will be three or more HMS ships. When Albion gets two additional HMS ships, she will be able to have more than 10% of aviation.
Skill 3 – there will be 10 points given with the third skill to the maximum reveal gauge on all primary fleet ships. So, all the carries in the light or backline will make it more challenging for the enemies. Your whole fleet will also take less burning damage with Albion's third skill. It will be good on both PVP and PVE matches. There will be over-cap healing associated with Albion too.
Finally, you better notice that the Albion will do great at your late maps and will be amazing for your gameplay. Although she is not as powerful as her Sister Centaur in the buffing aspects, she will still do an excellent job for the beginners who try to mob.
Janus
Janus is the next ship introduced to the game from the SR rarity, and she will be a destroyer. She is the sister to the Javelin and will be more powerful than the sister from the stats. But remember that she might need better skills to utilize your gameplay. Let's get straight into Janus's skills as follows.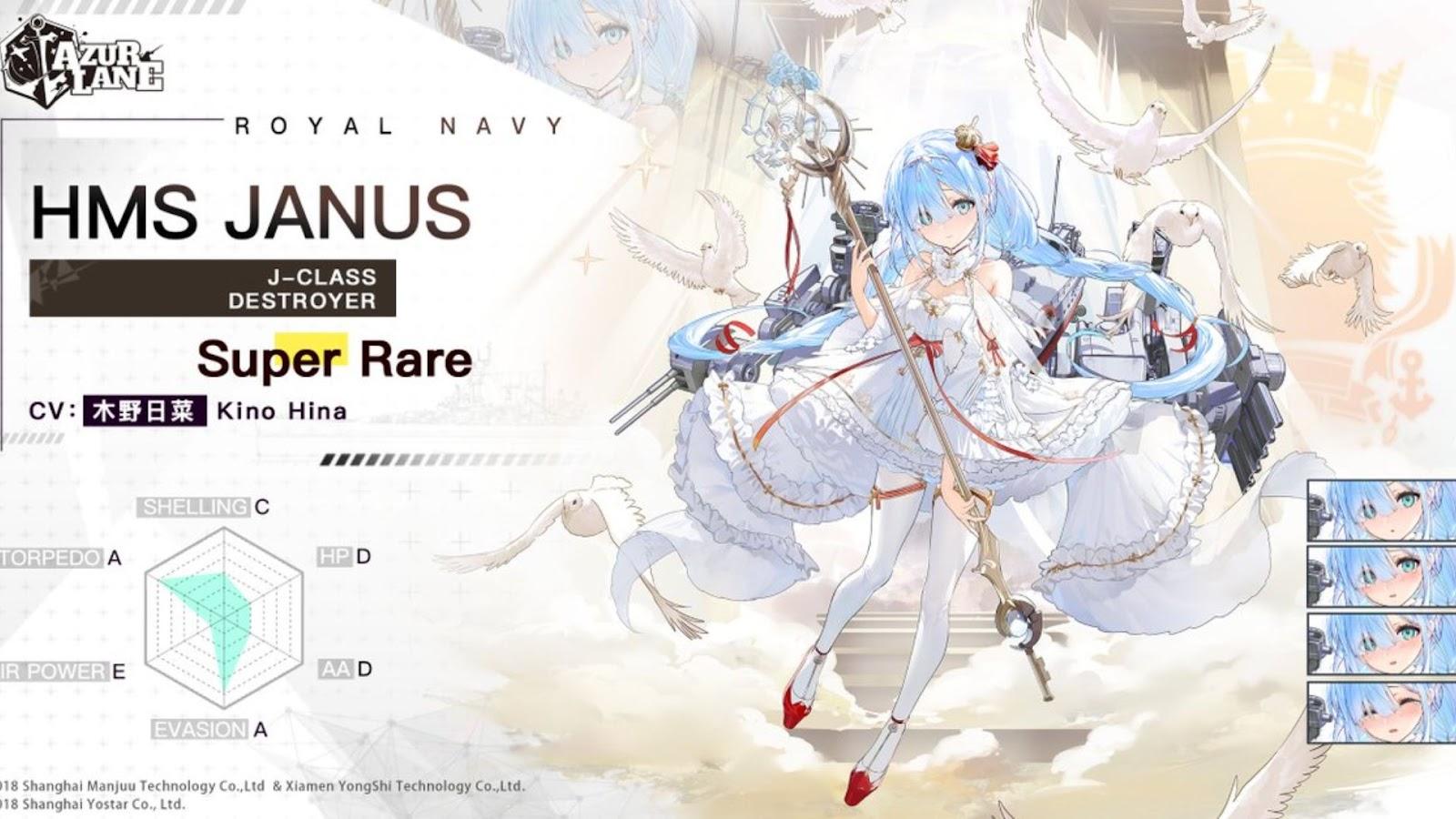 Skill 1 – when you start the battle, if three HMS ships are available in the fleet, they will all be gained with a shield that can block 5% of HP from the user. This will last over 20 seconds. When the time ends, or the ship gets broken, the damage will be deducted for 10% in 20 seconds.
Skill 2 – when you start the battle, there will be 75% for the fire barrage every 15 seconds. If this hits your enemies, they will have 12% increased damage. This will be from both CL and DD which will last for over 4 seconds. If this barrage fails, it will trigger the sonar scanning and illuminate your enemies' SS for over 8 seconds.
It is better if players use Janus when they need her 12 damage boost because destroyers are the ones that get this from the game. But overall, she will also be good for the game as one of the best ships than her sister.
Manchester
This ship will be an elite ship that will be filled up with some mid-tier light cruisers, and Manchester comes with some low HP levels as well as light armor. So, we don't think that she will be a good unit to survive through your game, and the lowest level of evasion damage comes with her. But let's have a brief look into her skills as follows.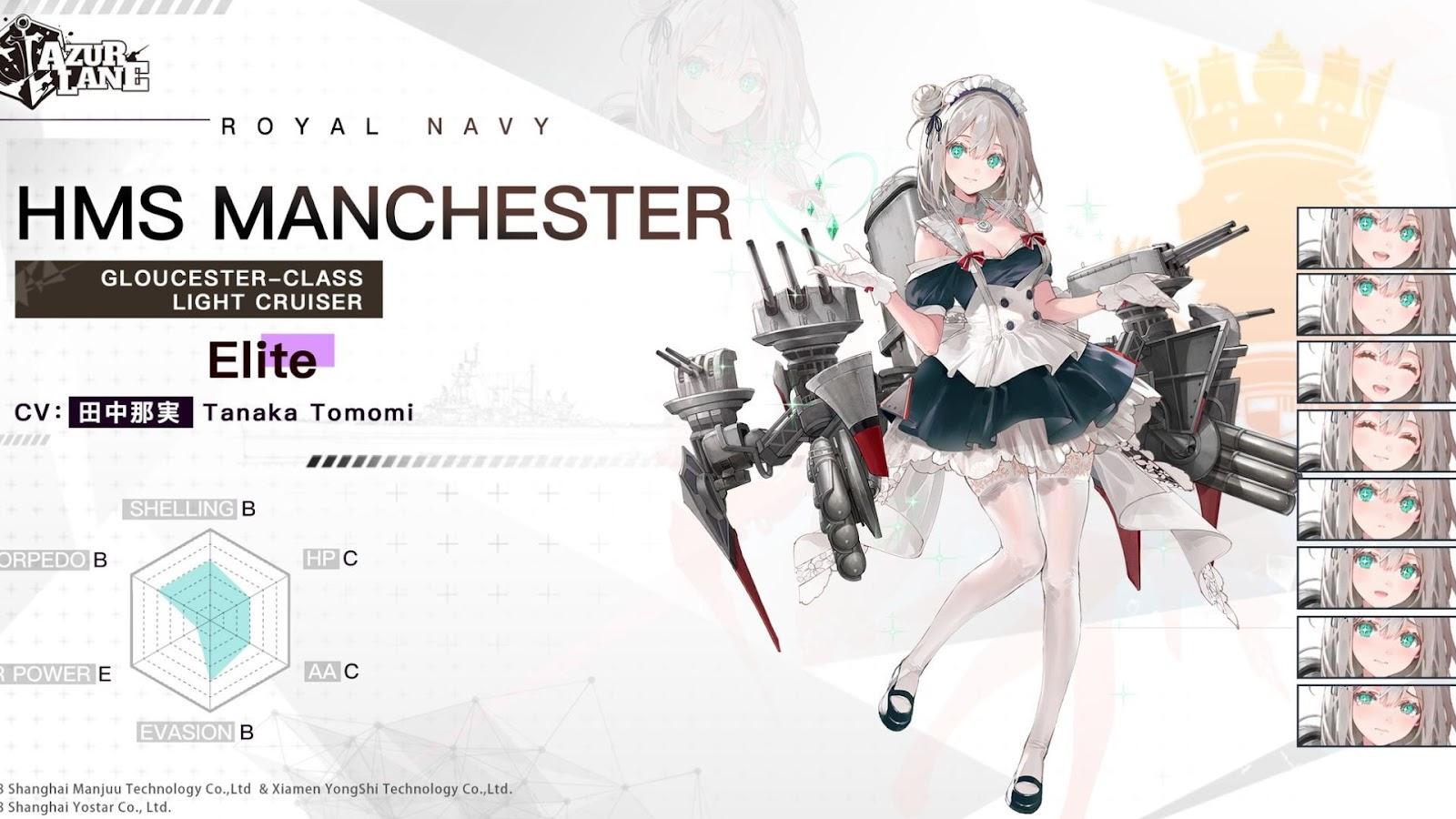 Skill 2 – with skill 2, Manchester will reduce the load time of the torps in the first round by 70%, and there will be 30% less damage that comes with the first round too. There is also a 75% chance of having the top damage, and that would be for healing 1% for over 8 seconds. For a battle, there will be only one maximum trigger.
Manchester doesn't come with great torpedoes stats, and she can reduce the damage by 3. But this ship is not so good, as it holds some lowest stats. She even has a slow heal here as she comes with an 8% healing, and Manchester will only be good for your collection.
Royal Fortune h2
Next, we have a pirate ship named Tempesta, which comes as a whole new faction. It will be in SR rate, and its class will be the Sailing Frigate to the game. These sailing frigates were placed on the submarine fleet, and their first appearance was under the water. So we hope that it will be a submarine. Their focus would be on the firepower, and they will be able to provide you with fire support. So, let's look into all of Royal Fortune's skills as follows.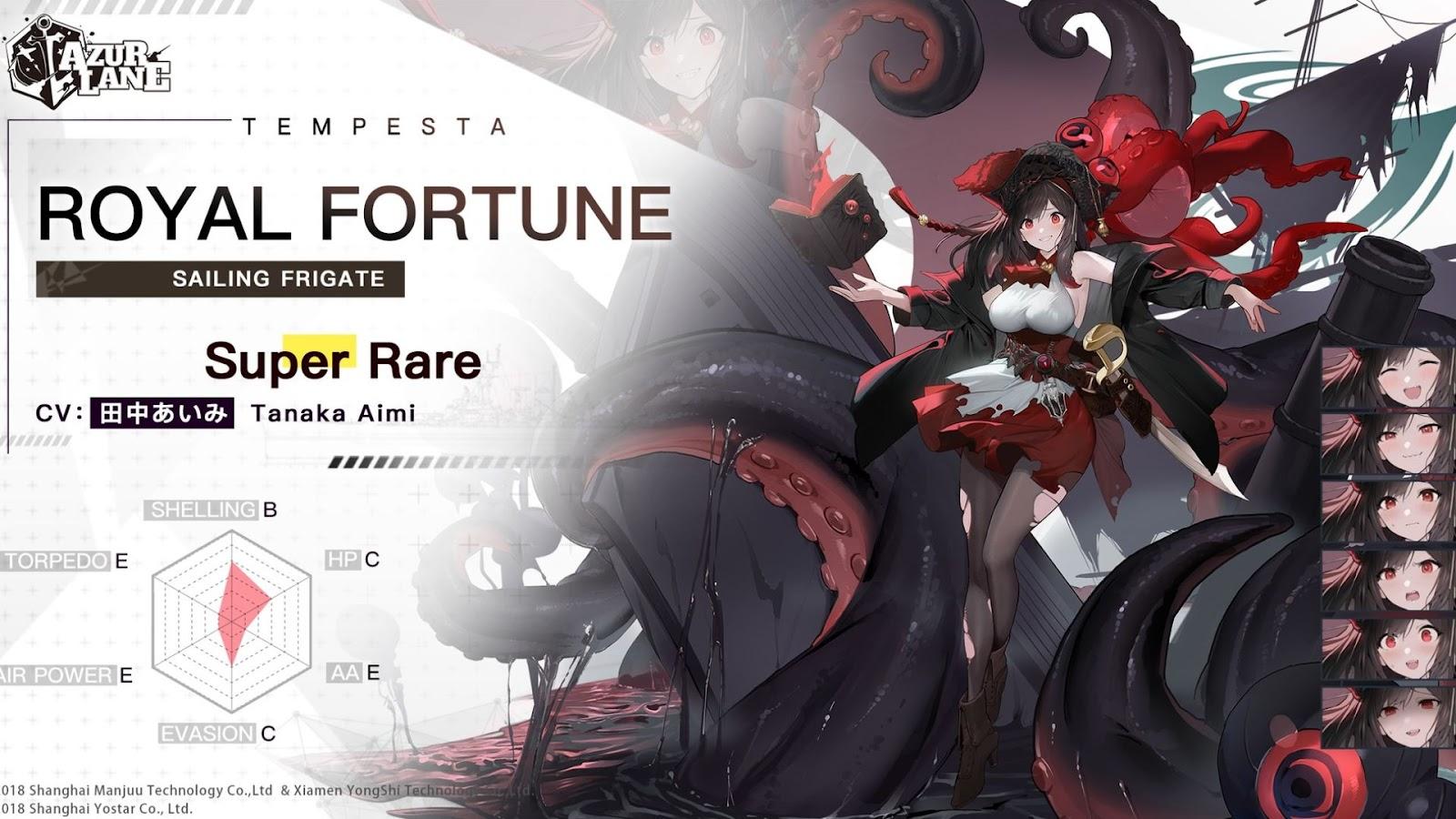 Skill 1 – this ship will fire a special attack every time it enters the battle and every 20 seconds. When the enemies get hit by these attacks, they will be slowed by 40% for over 6 seconds. You can also use this ship to deal more damage over 30 seconds within the battles.
Skill 3 – with Royal Fortune's skill 3, she will fire with her main gun shots every 40 seconds, and she is also going to fire at AOA Royal Fortune ii.
You better know that Royal Fortune doesn't come to the game and leave it there because you have to build some of the mechanics like oxygen because this is a submarine. And this ship is exciting for all the players, making you want to play It more because she is unique, and you will be able to get her for free.
Not all these ships will be worthy for you as a player, but if you want them to be raised efficiently in the battles, you can use some Azur Lane tips. One of the best tips is to go with the best android emulator: LDPlayer 9 because it allows players to deal with their own controls and shortcuts for the battles with one key feature. The Keyboard Mapping here will allow you to set controls as you decide from the keyboard, and while it allows you to use W, D, A, and S keys for the movements, you will also be able to set the shortcuts from the keyboard as you want.
The best and the most skills among these all ships will be coming through the Albion, Janus, and the Royal Fortune, so you better focus on these ships as your new ships to deal with. They come up with more developed stats and powers that will allow you to make an ultimate move to the game better than ever.
Conclusion
So, that ends our quick review of the Azur Lane new ships and if you are looking for a unique ship, wait until Royal Fortune is there for the grab. Albion and Janus will also do the job for you; after all, you need to have a better start from the battles. And with these new ships, you can do it in advance.