Alchemy Stars the newest rising RPG strategy mobile game to the gaming world by TourDog Studio. This will be released on the Android and iOS platforms on the 17th of June, and it is filled with several strategies and card collecting gameplay wrapped with an amazing backstory.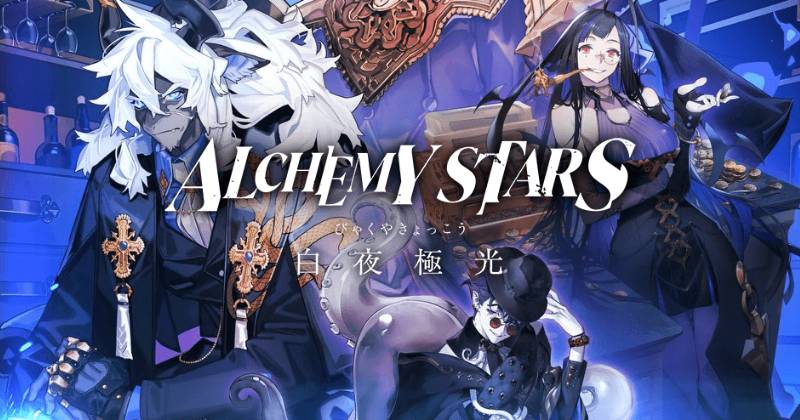 The game is currently on the Global servers on pre-registration, and this would be genuinely a mesmerizing game to the world. With a science-related story, we can it is a unique rocking game than the other RPG stories. So what will be coming with Alchemy Stars, and what do we know about it? Here is the full guide. Now download Alchemy Stars on PC, and let's start the new adventure begins.
Overview
Alchemy Stars is happening in a fantasy world, and it is surrounded by magic and science with some navel strategic gameplay. This comes with an original type of turn bases combat system, and players will have to master the elemental attributes to perform the attacks. There is also an optional mode for the auto-combat within this game, and it will allow the Alchemy Stars to be an excellent RPG to every level's beginners.
Alchemy Stars is releasing on global vise on 17th of June 2021. There you see a planet that is so close to destruction, and everything revolves around science and magic. The story starts where you are returning to the surface after 17 years, and then waiting for you is a tragedy with Aurorians newly found bonds.
Story of the Alchemy Stars is impressive with its plot, and you are bringing an Aurora in here. With the white night converge, Aurora is heading towards the Aurora, which is between the space and sky intersection. This is the revolving story here, and your main task is to regain the light for the upcoming generations.
Players will have to command the soar and the Colossus over ancient ruins and travel through the desert and the capital to find the light with their friends.
There are unleashing chain combos available in the game, and they are based on the number of connected tiles. Players are required to strengthen the bonds we see on the Colossus. Each Aurorian is set to be level upon the player steam within several ways. Players have to upgrade them with their unique kinds of Breakthroughs and for the Ascension skills. Try to combine the strategies within the game and the strongest Aurorian.
Chain combos will be the victory path in this came. It can be one stroke to the winning, and you need to trigger on these chain combos. You are tasked to connect the ties that come from the same color, and they will guide the Aurorians.
Characters on Alchemy Stars
There are 150 remarkable artists for the illustrations. And the manga has been participated in creating characters in this game by dedicating their talents and time. In this world, they all have been coming to life with these artistic imaginations, and then for the epic battle, all the characters came out with significant character designs.
There are unique and unforgettable types of heroes in here who are making a distinctive appearance. They have their own personalities, which are detailed with outfits, models, animations on battling, etc. All of them have been voiced with international voice actors, and they have their unique types of combats to perform within the game.
Characters in this game come under six different federations. Each federation has unique performing heroes, and they can be displayed as follows.
Illumina Federation
Vice is a member of the Illumina federation, and she is a gentle-hearted character. She can be described as a talented, enthusiastic, and hardworking character, and the vice had already received training from the higher-ranked officials when she was young. Vice is the current expedition captain to the game, and she is responsible for searching and excavating the ancient ruins.
Sharona is the Illumina Federation's Legion commander. She has cold beauty, and Sharona is fully rich with dragon power. She may appear as a detached and aloof character, but Sharona will always be a character that a player can keep their count on. The origins of Sharona are so mysterious and ancient. When she has joined the Illumina federation, Sheron became the Legion Commander due to her outstanding achievements in the military. Sharon Is carrying a Katana the Azur Flame with her, and she carries with her dragon crests from the clan.
Hiiro is a girl who has unrivaled skills for fighting. She is also a Legion commander to the federation, and this character is a somewhat severe, strict, and most determined character to the game. She is facing the battles with grown confidence, and Hiiro has already won many victories using her long sword.
Lumpolis
Carleen is the Guard of the Lumo Gardens, and she is Schwarz's daughter. You can identify this character as a noble lady who is never tolerating villainy, and she is always responsible enough to respect orders and to detesting evil. Carleen is not a knight who became to that post by the influence of her father. She made into this place by her own efforts.
Michael is a famous angel, and she comes from the Lumo Knight's four angels. She is not even smiles and always an upright character. Michael has been transformed to the Illumina after she became wounded heavily, resulting in a loss to her emotions.
Raphael is the famous four angel's Lumpolis knight. She has the most explosive throws, but you don't need to be afraid because Raphael is the kindest character in the game. When someone got injured, she is trying to go first and treat them to cure soon.
Umbraton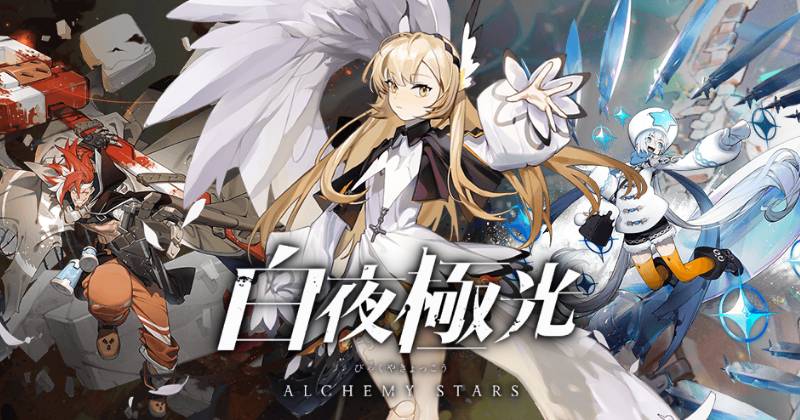 Istavan is an underground leader for the Umbraton. He is such a strong character who has a carefree free characteristic, and Istavan is very loyal to him. Once Istavan has passed the challenges of harsh survival, it will win on his ongoing prestige with the status.
Kleken is a polite character who has a liar habit, and he is a gentleman. He can be known to be the infamous scam artist on Umbraton, and you will never listen to the truth by his mouth. We mean never.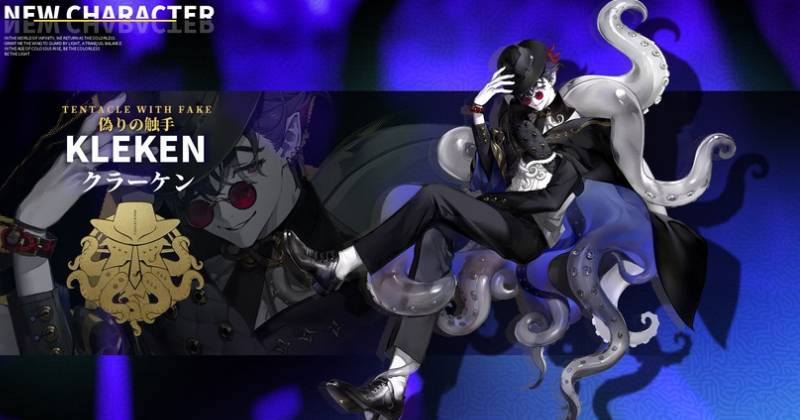 Hydrad is coming from the Umbraton, and he is not hanging around the gangs. This lone wolf is a rebellious character, and he is showing contempt for Lumpolis's order. Hydrad is a character who is hosteling open to the nobles.
Rediesel Wrench
Sinsa can be identified as the leader on the Radiest Wrench. He is so eccentric and impulsive and can be recognized as a leader of natural born. With Sinsa's leadership qualities, he managed to make sure his survival in the Rediesel Wrench, and he does this with his younger sister Eve, who is constantly being with the sick.
Kafka is the sniper to the Rediesel Wrench, and she is wielding some most robust super rail gun to annihilating all the enemies.
Jona is the sharpshooter and the cadre of the Rediesel Wrench. Once Jona was a bounty hunter, and this character is never taking things seriously. There is no mercy with Jona to her enemies, and no one has ever seen her without handcuffs.
Northland
Bethlehem is a character who has enough experience and wisdom in the game, and she can handle anything with calm. She does not hesitate, and she is always a calm character.
Louise is a hailing who comes from the Northland. She is an optimistic character at any time and has a bright smile on her face. Louise is always full of hopes for a future, and once she traveled to the south, she is sparing no effort on maintaining a positive attitude towards life. It was affected by numerous creating from the fairy tales, one coming from another.
Noah has the magic ice power as a Northland lass, and she is so powerful enough to blanket a whole region by covering them with a winter frost. She is so much pure and transparent character as the snow and ice she makes and more like an ethereal presence to the real world.
True Order
Victoria is a femme fatale character who has a broad knowledge of forbidden things. She is the True Order's leader, and Victoria is imposing her self-truths with a fist of iron.
Nails is a key member of True Order, and he is devoted to Victoria. This is a taciturn character who ultimately believed in the ideals of True Order. Nails was born as a Lumo Noble, and there is a long aristocratic status abandons on his life. The goal of Nails is to preaching the True Order's teaching.
Faust is a charismatic character, and he is a young man. Faust can give off the air of intellect, and he is holding a charming smile. This character is rambling on and on for the academic ideologies, and sometimes he may not be gentle and kind as he seems.
The Gachaand the Pity System of the Game
Gacha on this game has 21 pulls for guaranteeing 6-star characters, and still, there is a chance to pull a six-star character by pulling ten pulls. Six or the s stars are the highest units for the game, and they are well balanced and good for the game. There is a guarantee of pulling at least a one-five start character in the game every ten pulls.
There is also a pity system included in this game. If a player takes 50 without taking a single six-star, the rates on the six stars would be increased. It will start from the 51st pull. And the game is adding a 2.5% chance to the base within a rate of 2% on six stars. At this point, the game is adding another 2.5% to the rolls until a player is taking a six-star. We still don't know if the Pity for a banner is carrying a once or it has over.
Gacha Currencies
There are two items sued as the gacha currency as Star Flares and the Lumambers. Star Flares are coming from the bosses, chapter rewards, login rewards, exchanging Lumambers, or by the shop.
Lumambers are the easiest currency that you can obtain from the game, and they are available on the daily quests. One-time rewarding for the stage clearing, dorms, login rewards, aurorian gifts are the other ways you can obtain the Lumambers, and it is safe to say that Lumambers can be earned from everywhere. One Star Flare will be equal to the one pull, and 300 Lumambers equips to a single Star Flare.
Abilities, Skills, and Passives
The game will consist of three abilities as Active, Chain, and Equipment. Chain skills are the ones that a unit is auto-activating after the tile chaining. After they have completed several tiles, the chain skill is strengthened, and damage and the effects are growing up to three levels. Usually, the five and six-star units are the ones that can take up to three levels, and four or below-star units will get only two units.
Active skills are the manually activated ones by the players, and they can turn the ride of a battle. Activating them in an unnecessary time can even mess the battle. You can't use these skills after a battle starts, and there are Preemptive skills that are also said to the active skills that you can use at the beginning of a battle.
Equipment skills are passive of the units. They have to be unlocked once a player has been promoted. These equipment skills are ranged through the high defense, stack multipliers, and the damage dealt increasing.
Alchemy Stars Pre-Registration
The players who are already being pre-registered to the game before is 17th of June will reward with some offers. These resources are based on the completion of the milestone in the pre-registration.
Reach 10,000 to 3,500x Nightium

Reach 100,000 to 2x Star Flares

Reach 200,000 to 5x Anonymous gifts and a Special Avatar

Reach 500,000 to 8000x Nightium with 5x Anonymous Gift II

Reach 1,000,000 to 600x Lumamber with Special Furniture
LDPlayer Features on Alchemy Stars
As this is an RPG with a summoning system for recruiting heroes, you can use the Multi-Instance Sync Feature to reroll on your hero quickly. There is no need to have several pulls, and there will be copies on the same game to have different rerolls at once. So make it is easy for the reroll with LDPlayer.
Conclusion
Alchemy Stars will have an exciting combat system with a fantastic plot to be interested in for sure. The game will be released globally. Until then, take a chance on pre-registration through the game's official site and be ready with excellent rewards to have gameplay with Alchemy Stars.