Here we are with another shooting game named Vortex 9, and this will take you into a better play with so many other opponents to shoot. You have to pick up a weapon, make yourself powered up, and do your best against others but being successful against opponents comes with no ease. It should be wrapped up with the best tips, and here we are for it with Vortex 9 tips.
Table of Contents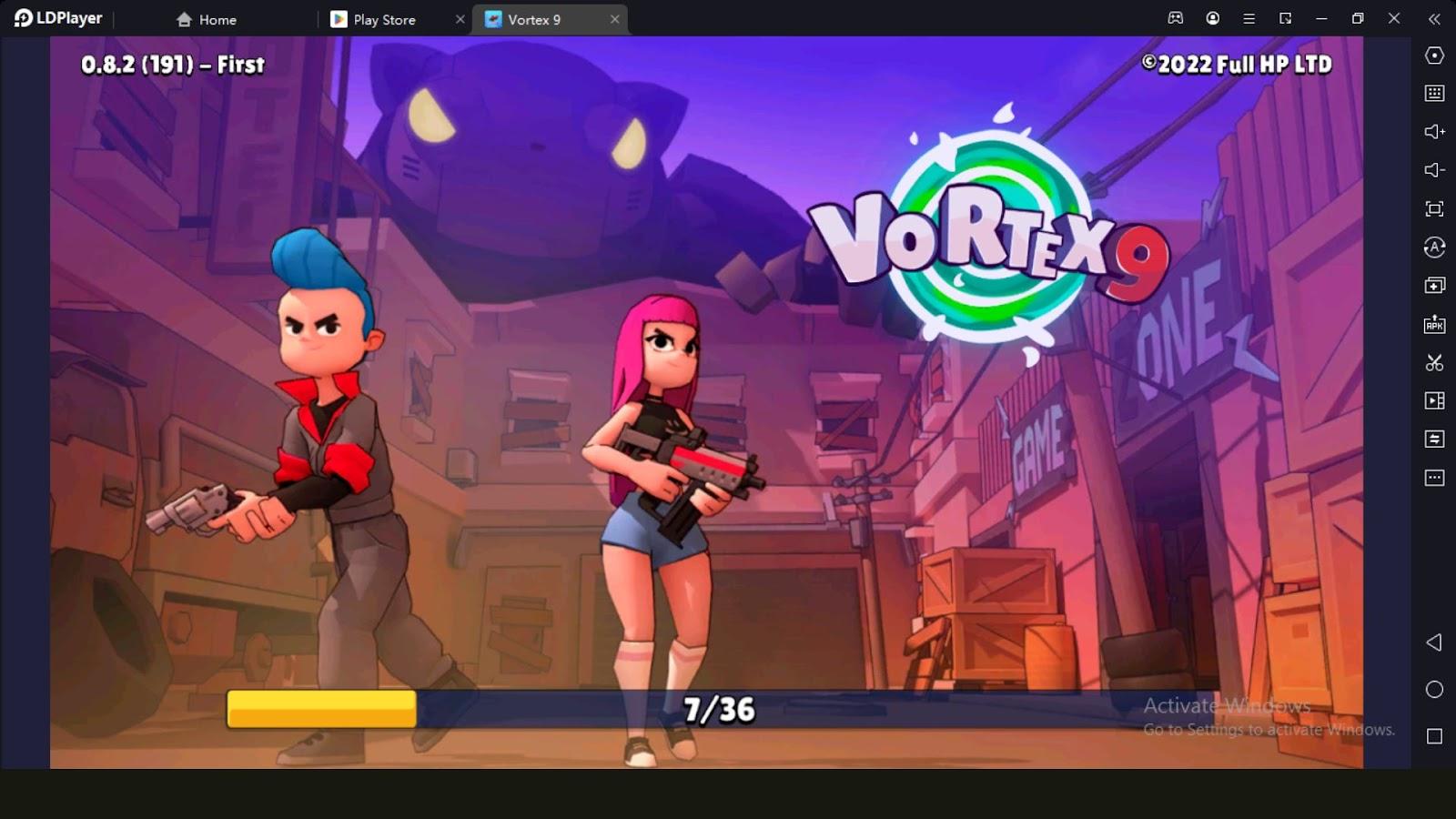 There will be numerous modes in which you can participate in Vortex 9, and each game mode requires you to do your best with the best actions. Otherwise, you will die with no excuse at all. So we are going to specify some tips with the LDPlayer 9 here as it can make you the best from the matches, and let's learn how we can do the best here.
Take Vortex 9 on PC now, and let's start the matches to the victory as follows.
Watch Adds for Free Gold
At first, the game doesn't provide you with an option to earn gold for free. You need to buy them with the use of real money, and there are different packs of them that you can purchase from the game. As a player, you can see them by clicking the window for Gold. It is okay if you are ready to invest real-world money in the game. But if you are a free to play player, you might need some free methods to earn this gold. Don't worry; Vortex 9 still provides you with a method to earn Gold for free.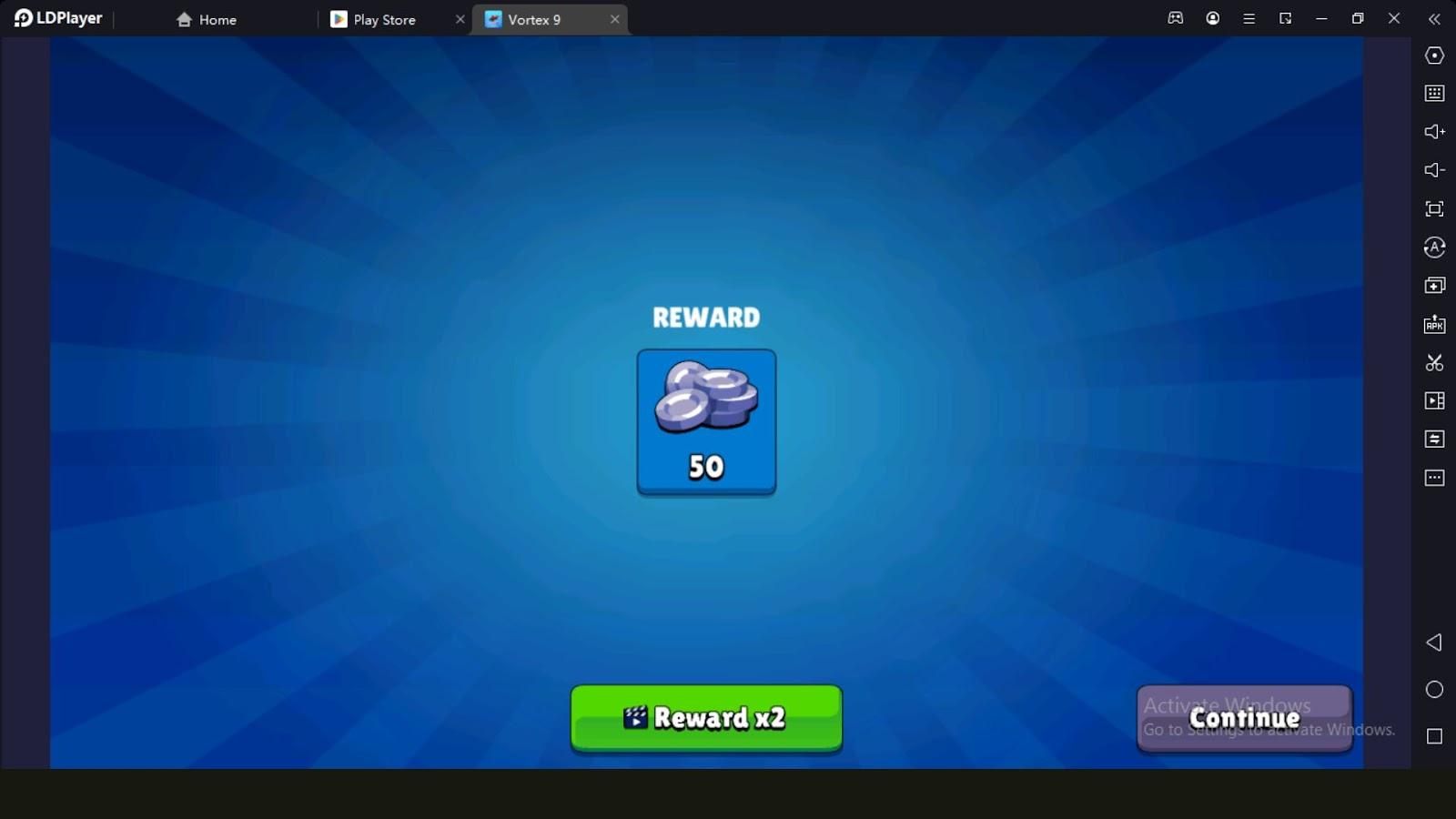 Under your coins tab, there is an option for watching ads; by watching them, you will be able to reward yourself with some free gold. An ad will run for over 30 seconds, and if you want to earn gold, you should not skip it in the middle of the play. You need to watch it until the end, and at the end, you will be rewarded with gold. Note that for this option, you need an internet connection.
Pick up the Best Weapon
You are in a shooting game with Vortex 9, and this means that you need to do your best for the gameplay with the best weapons chosen. We strongly recommend every player get familiar with their weapons first as one of our best Vortex 9 tips and read all their stats from Arsenal. Different weapons come up with different stats, and making yourself familiar with them all is the right path to victory.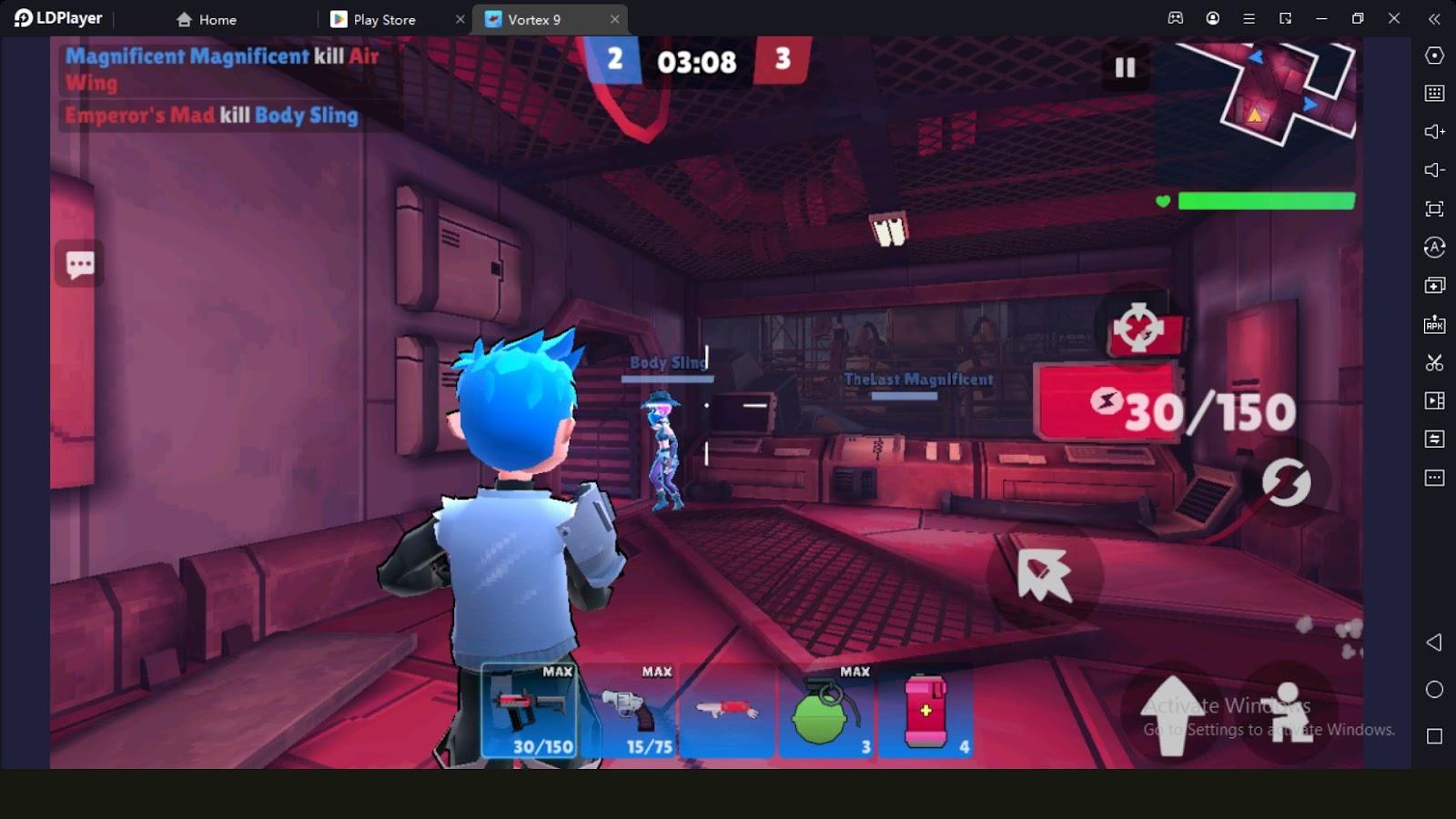 When you go for a weapon, try to see if it does the greatest damage you wanted it to do and see if it really has a capacity with the distance too. Keep yourself updated with them all by looking into the accuracy level and see if the weapon also comes with a good fire rate. If it is a good weapon, it should come up with the greatest dire rate, damage, and accuracy, so remember to keep yourself updated with them all and pick one of the best from them.
Level Yourself throughout the Gameplay
Try to level up as much as you can because you will be unlocking more weapons when you level up. Each of the levels comes up with an upgraded version of the weapons, which means that you will have more potential over your gameplay. After all, leveling up is what you do for the whole gameplay as an aim, and you keep doing it as you have more benefits.
Upgrade Your Weapons
If you really need to be more powerful in your action shooting, then you must upgrade your weapons too. Upgrading doesn't come for free because it asks you to spend coins or to level up. In a normal stat from your weapons, it only does the usual damage at your opponents, but when it has been upgraded, it will be powered up to do the greatest damage at all.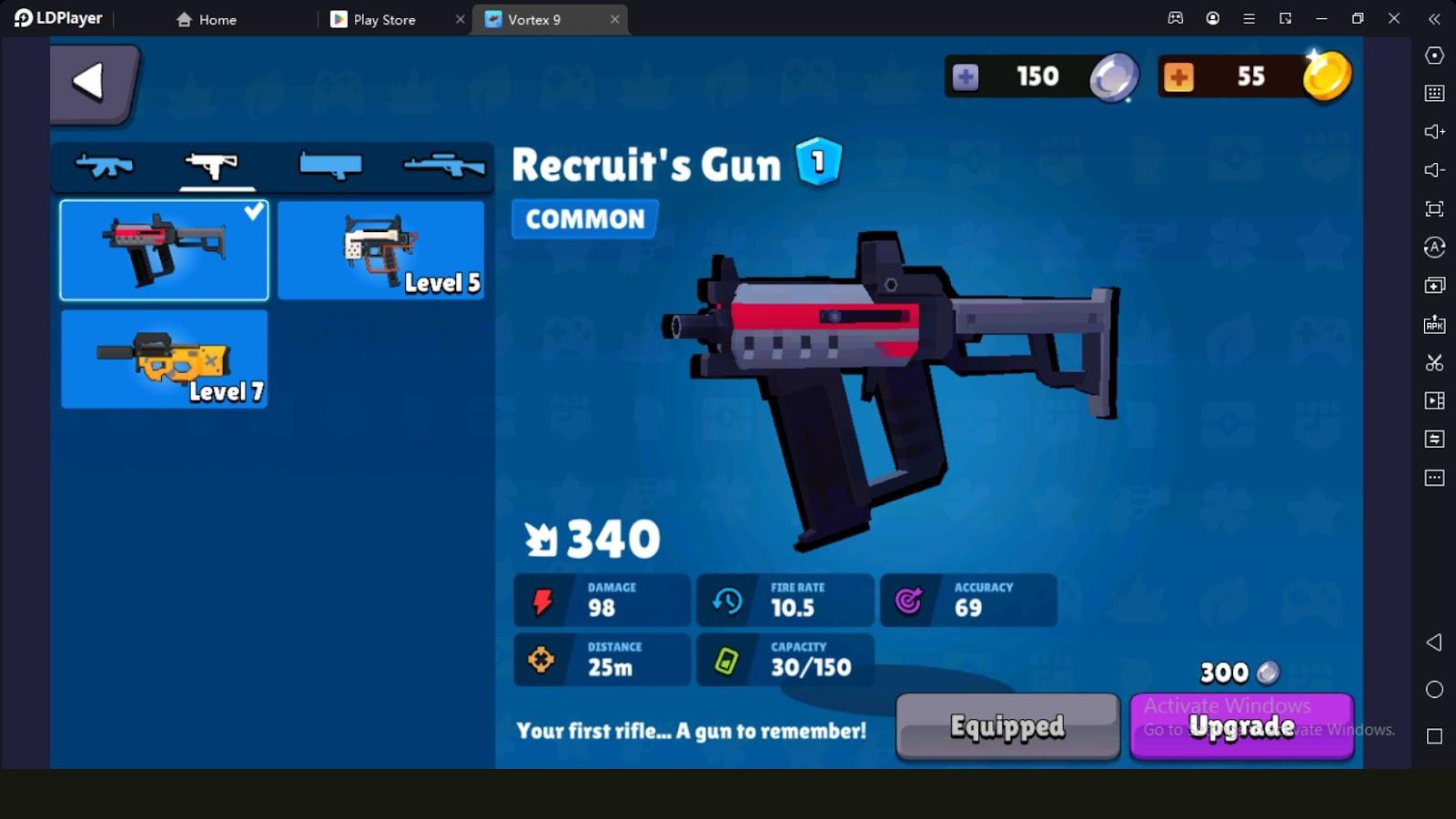 When you choose to upgrade a weapon, remember to choose the best weapon that is worthy of your upgrades, as we discussed before. Doing a level-up for the lesser level damaging weapon is pointless, so be careful enough to specify their damage, accuracy, and distance it operates. And then select the best weapon to do your upgrades so there will be nothing else as powerful for the game as yours.
Another way to upgrade or power up your weapons is the best android emulator: LDPlayer 9. By using its y sensitivity adjustments, you will be able to do a powerful aiming at your opponents with a right cursor move. So if you want to be upgraded with all these weapons, use this option as well.
Cover Yourself
Vortex 9 is a shooting game. This means that so many players are surrounding you, and they are constantly shooting at you. So don't be exposed to them from any angle. First, cover yourself from the buildings or any other option and then make your shoot as it allows you to save your health. If you are exposed to attacks from other opponents, it damages your health to a bigger extent and eventually will make you die too.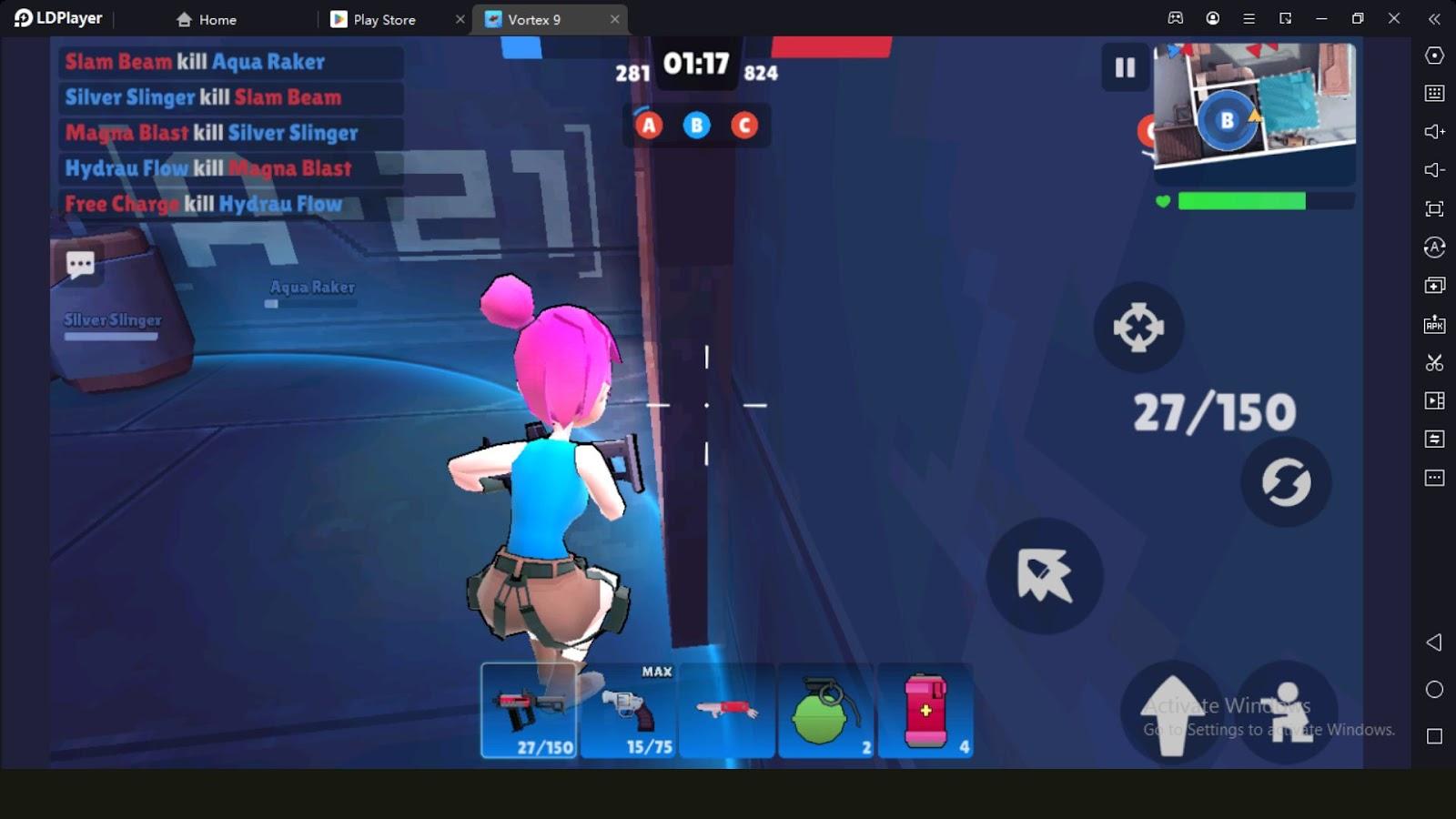 In this game, covering yourself and making attacks has to be done with the default touchscreen movements that the game allows, and this will make you somewhat overwhelmed as a Vortex 9 beginner. Because the controls are not that easy here, and once you scroll to the side, you may also move in the opponent's direction. If that happens, you may fall into a bigger problem than ever. To prevent this from happening, you need to go up with the best android emulator: LDPlayer 9.
The Keyboard Mapping feature is the one that is designed to save you here, and it will allow you to have some customized control schemes for the game. Follow up these steps to make yourself more familiar with all controls.
You can see multiple letters in there, which you can use to define different actions from the game, and you can also drag them to the screen if you prefer those controls for your gameplay. If not, customize your own jump, backward, run, and so on, then save.
Chat with Other Players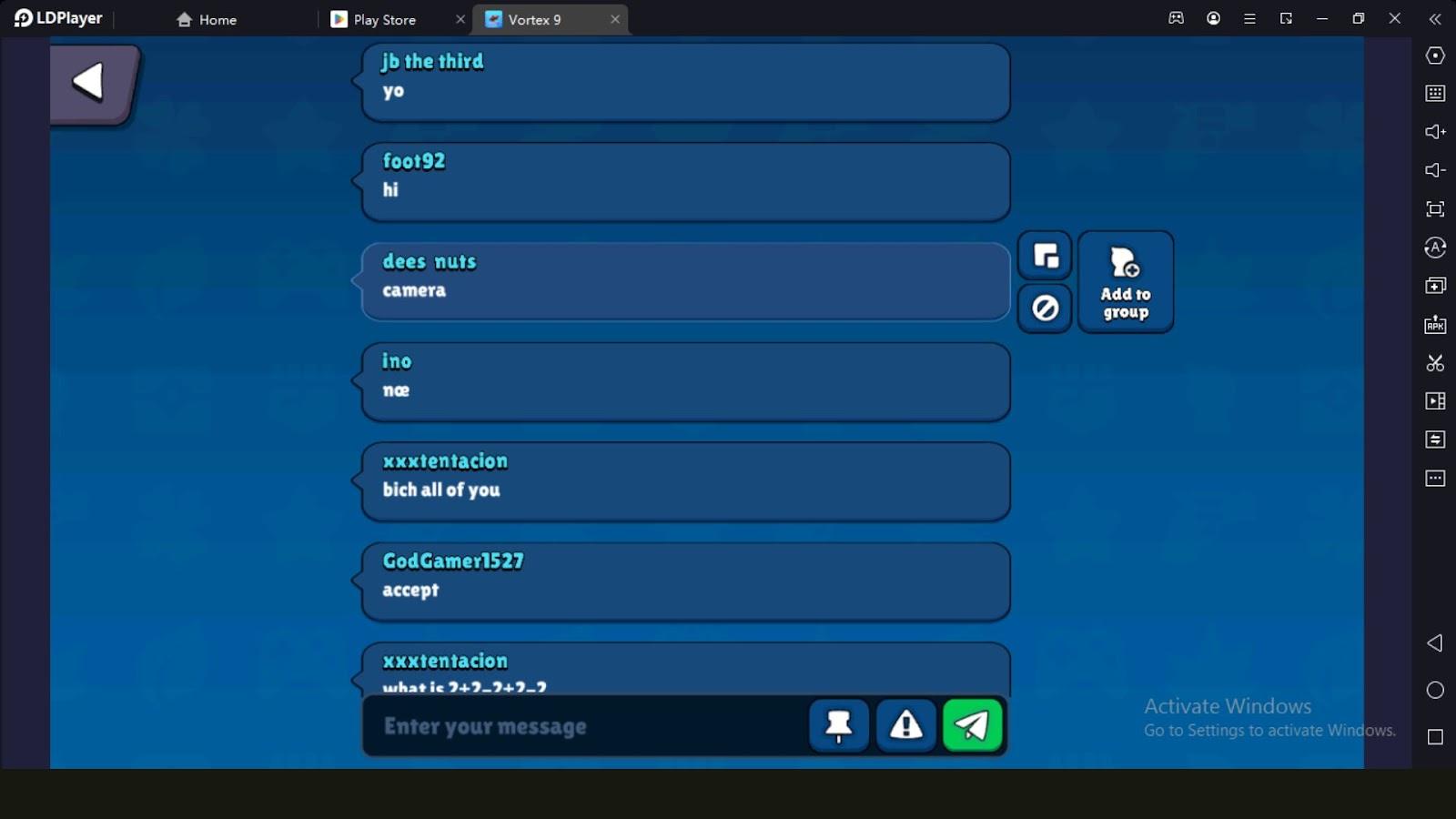 This game comes with a chat option for you to select, and by linking your Google account, you are allowed to chat with them. Use this option not only to talk with others but also to learn the gameplay. Vortex 9 puts you into some challenging situations sometimes, and those had to be handled by your own self with different game modes. But if you are a beginner, this is not easy, as it says, and every move that you make will eventually make you die too.
But using the chat option from Vortex 9 can save you a lot from these kinds of tough situations because there might be some experienced players too. We recommend all the players participate in the chat and talk about some useful things to learn the gameplay. Get a chat with a veteran player and then learn about how they have been handling the game for these all the time.
Earn More Rewards and Coins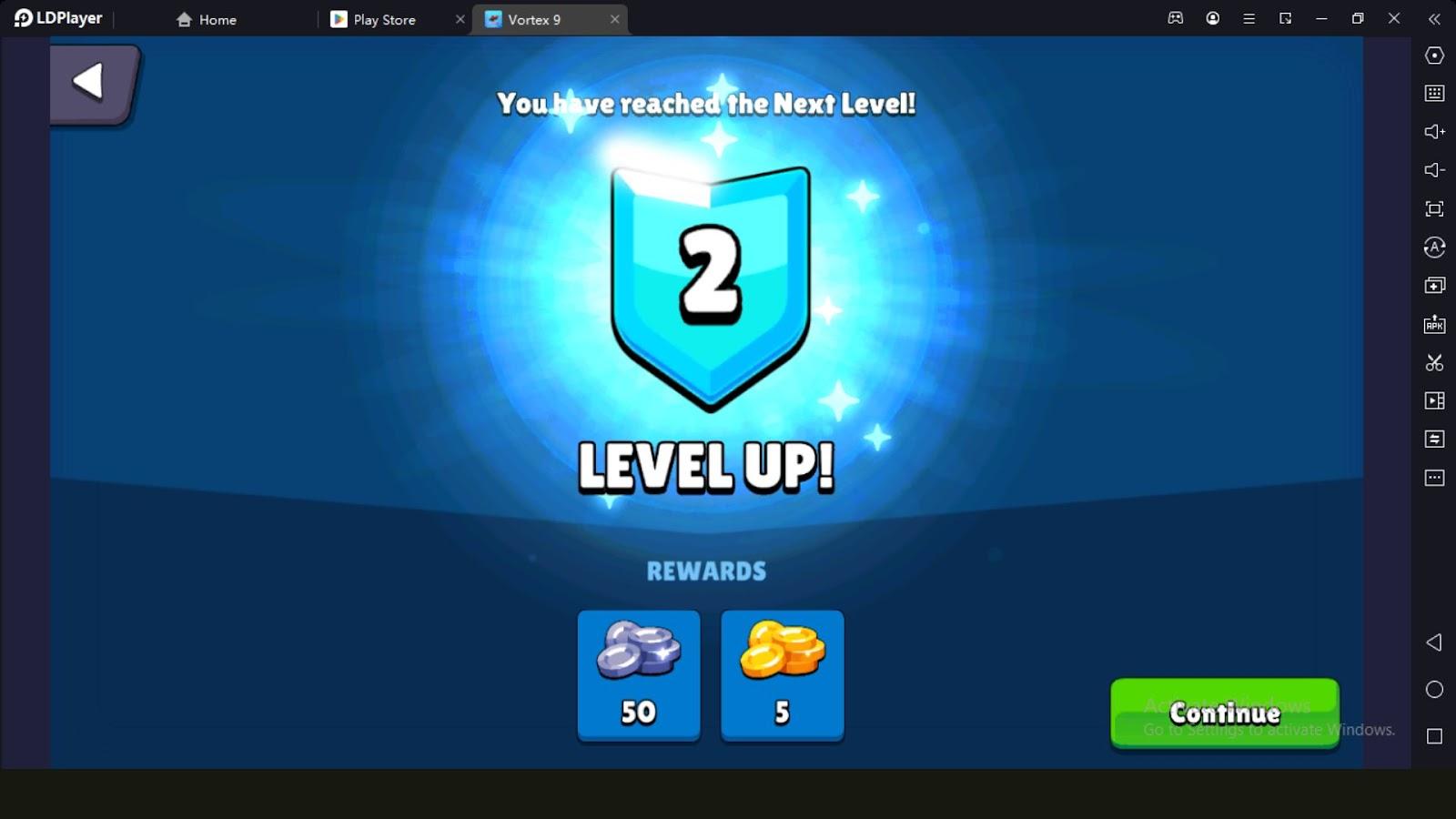 The only way that you can make yourself upgraded as well as customize to the top is to have more coins as well as gold. So, if you want to earn more, try completing all the daily tasks given by the game. Please have a look at the task list and see what it specifies you to do. Taking part in them and successfully doing them can earn you many rewards, and this is a great way to make yourself up for the game.
Although ads are also one of the methods to earn rewards, it is only sometimes going to work because once you have watched an ad, it takes some time to refresh to another. But doing your tasks doesn't have such a limitation. So take that chance for yourself now.
Conclusion
And that is all we have for you all for the Vortex 9 tips guide. Enjoy these tips and make sure of them if you want to be the master of them all. Victory is no longer a dream, as you have the best tips. Good luck with the gameplay.