Hey you all, it is about Vortex 9 today, where you will be going through a shooting action play. Different types of strange things will happen in this world, and it asks players to become the most powerful brawler. The thing is that this game is not your traditional shooting game because it will take you into so many explosive shooting battles with some stylish brawlers. But you can only do a little here when you are specifically not packed up with some beginner tutorials, and for that, we have made this Vortex 9 beginner guide.
Table of Contents
Download Vortex 9 - shooter game on PC
You can be the hero as per you choose in Vortex 9, and it might be the shooting gun or the battle lollipop; it doesn't matter. You get to choose things here, and you can even make yourself more specialized as you are allowed to customize your hero. So many game modes with several maps are going to take you throughout this entire shooting journey, and being familiar with the game is the wisest decision you can take as it makes you better.
So, keep up with this Vortex 9 beginner guide, as this has been made to make you fluent through the game, and referring to these will sharpen your performance in the gameplay. Take your Vortex 9 on PC with LDPlayer 9 today, and let's start our guide from here.
Where to Start?
As usual for many games, Vortex 9 is also asking players to create their characters first, and we have two options here from male and female versions. The female is Jane, while the other male is John. There are a few things that you can customize on these heroes in the first phase because we have only hair, body, and leg customization, along with an option to provide them with a name. But when you move onto the game, there will be more options to customize them.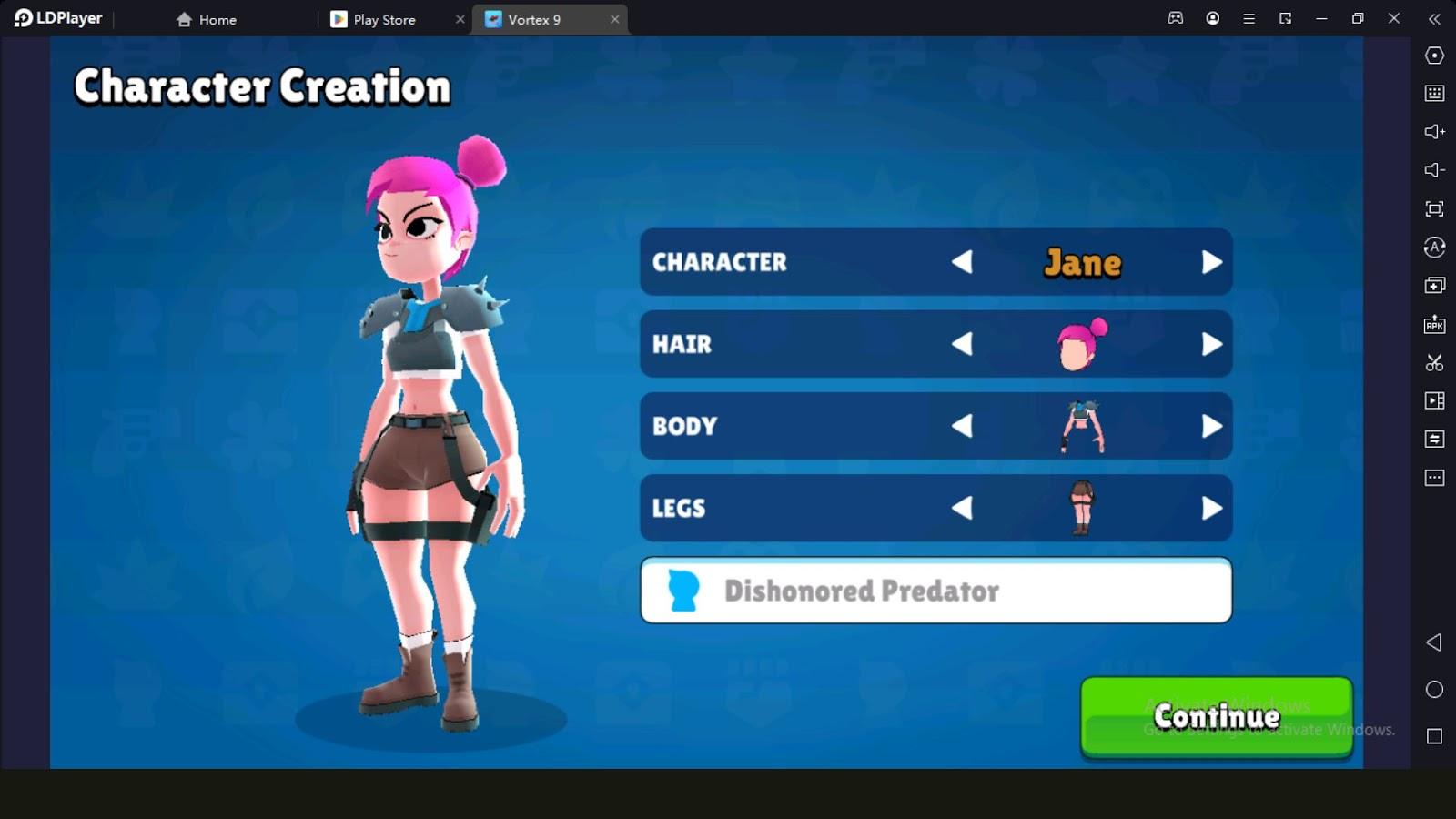 Now that you have created the game character, you better know where you should start from the game. Since we are still a beginner, it may not be very clear where to begin. So having some recommended list of tasks will be helpful. And now you can have it from the task list.
There is an option available in the main menu in this game as Tasks. This carries some main tasks that you can follow up on, as well as some daily tasks too. You can pick one of them to go with as your first task to be done through the game. Once you have finished them, you will be rewarded with each upon.
Vortex 9 Arsenal
Arsenal is something that provides you with so many customizations, and here you have access to several gadgets and weapons as well as customization for your character too.
Available Characters
As a beginner, you only have two characters to pick, as we mentioned before, but with the coins you earn, you will be able to buy more characters. As a total with two default characters, there will be eight characters to pick as follows.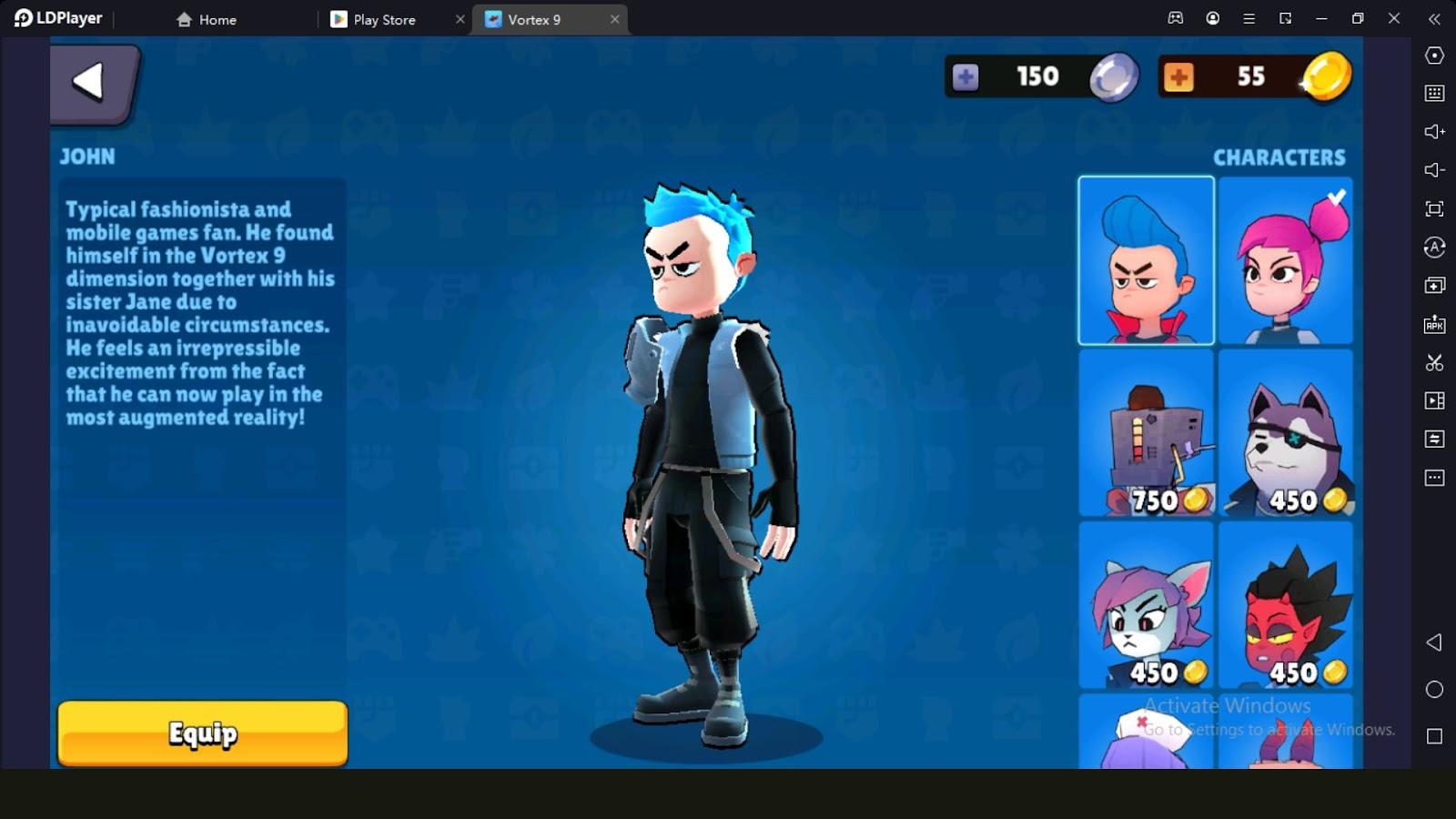 Jane – she is the sister of John and suddenly woke up in Vortex 9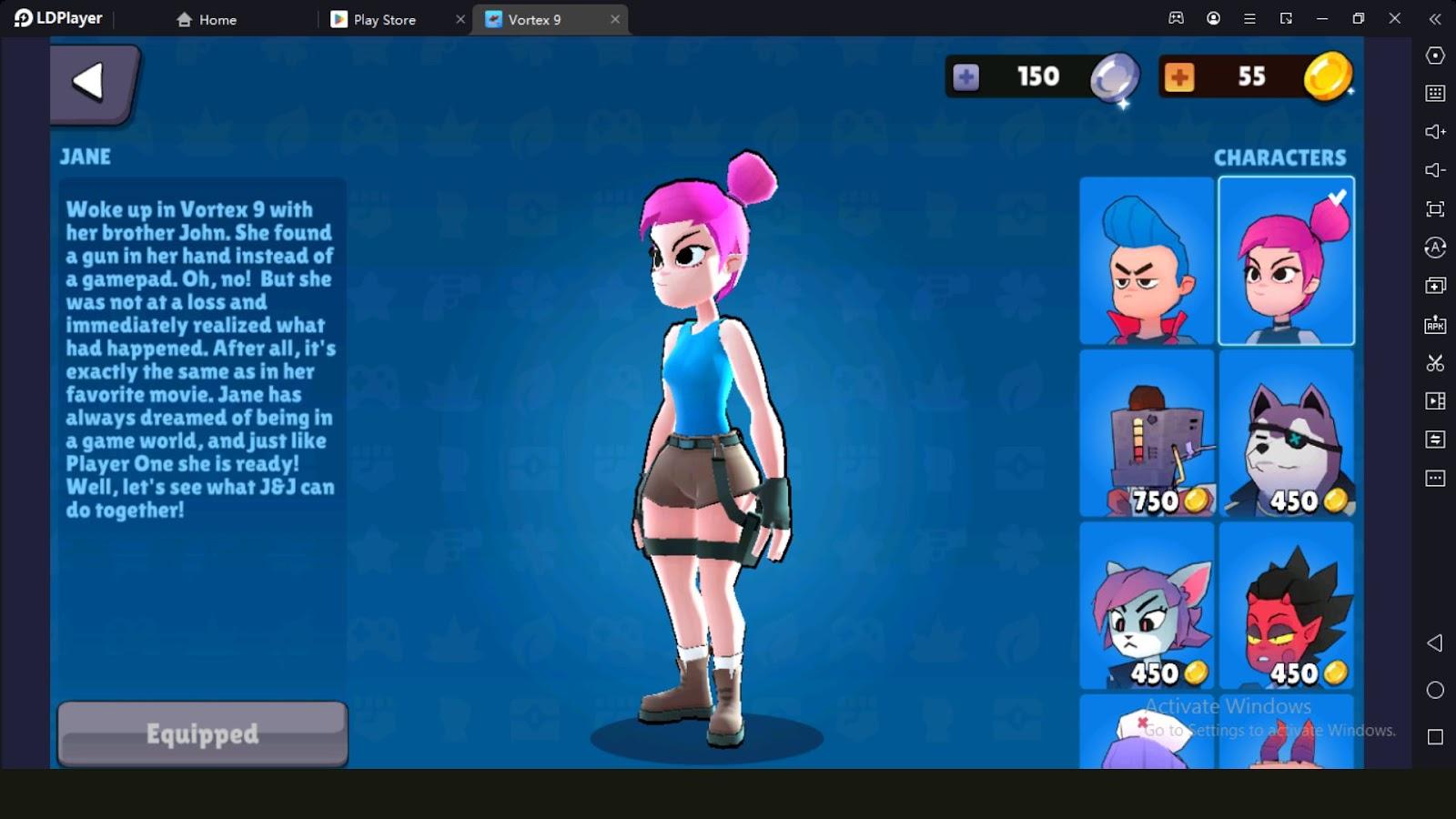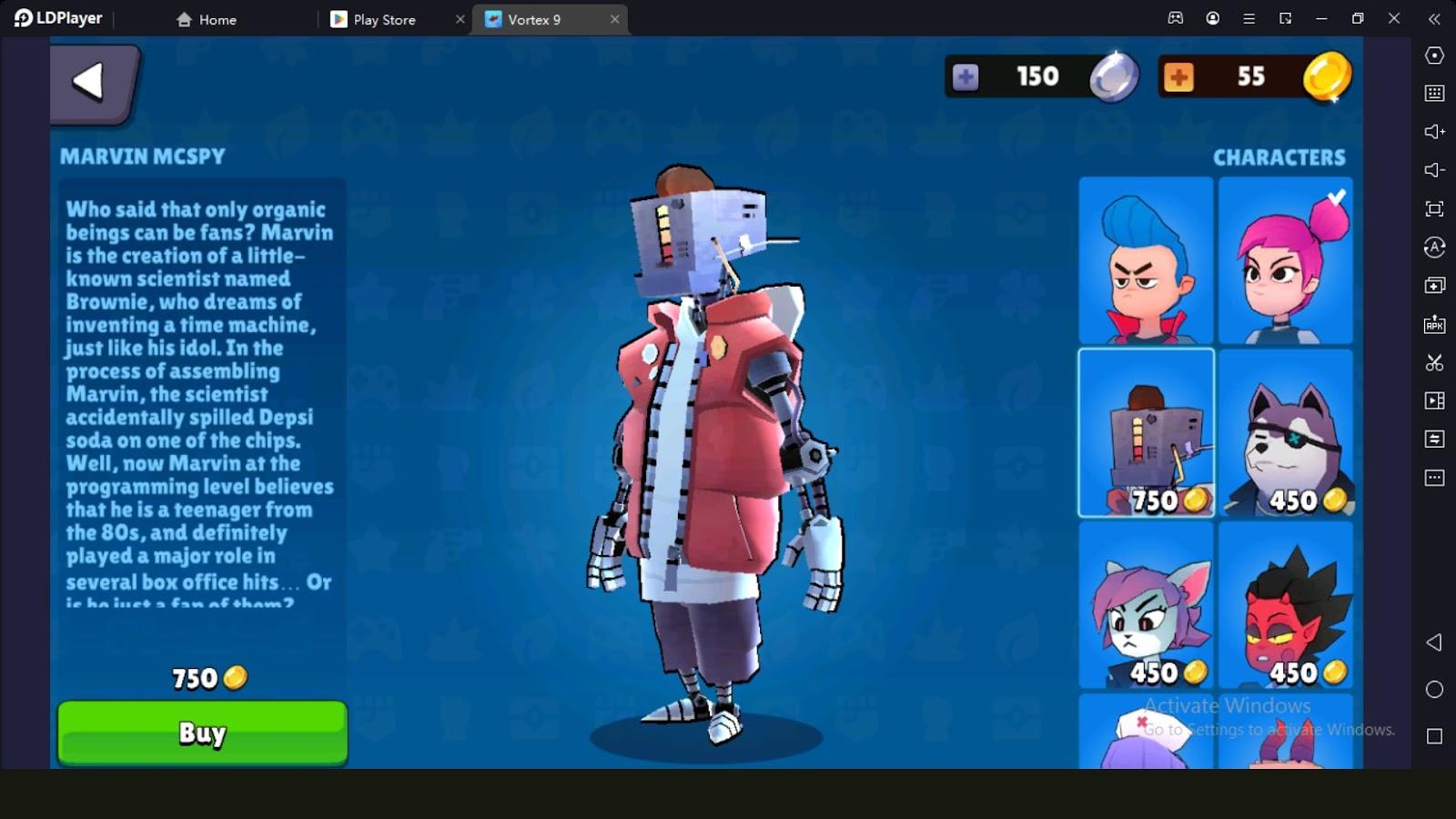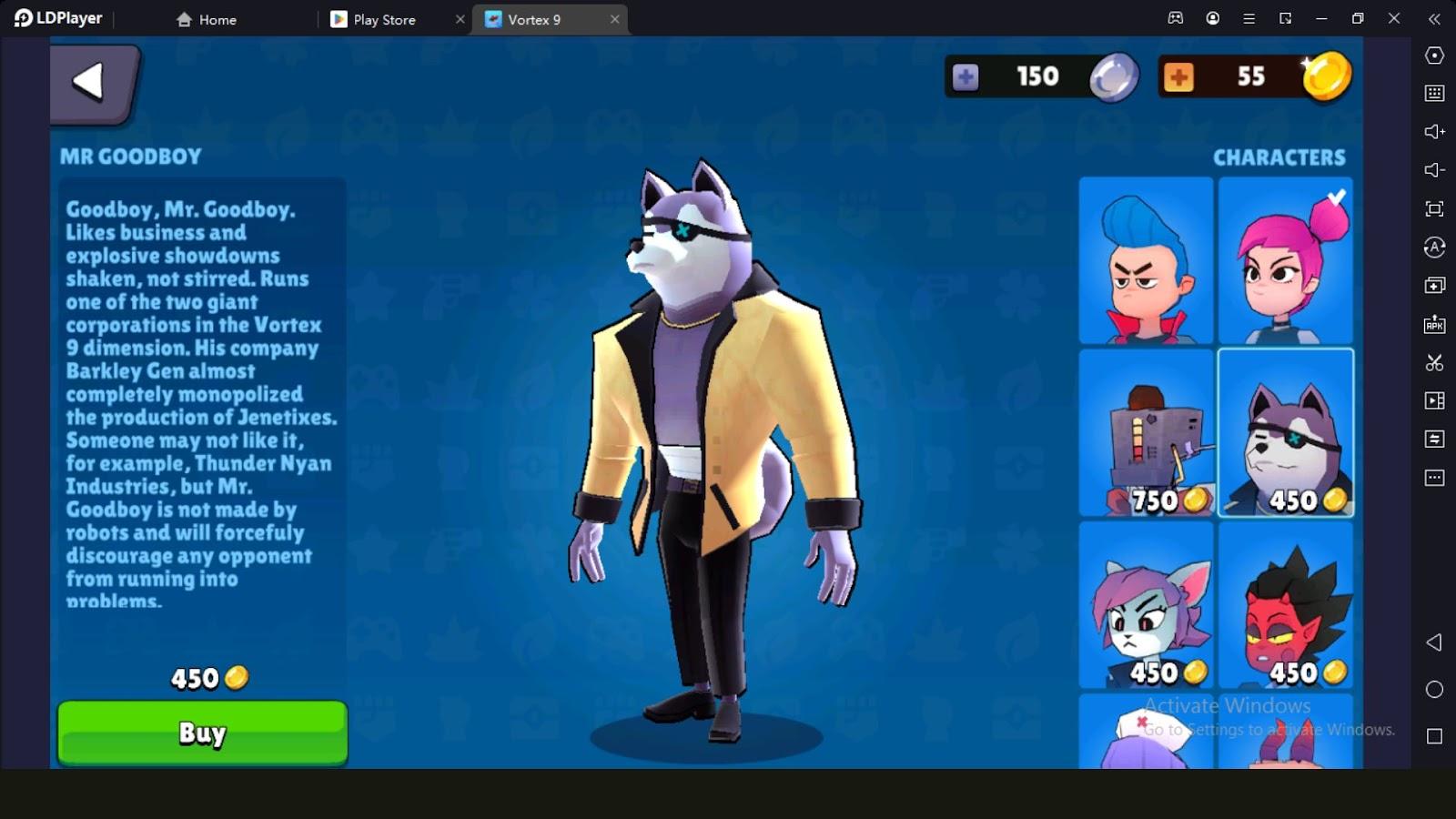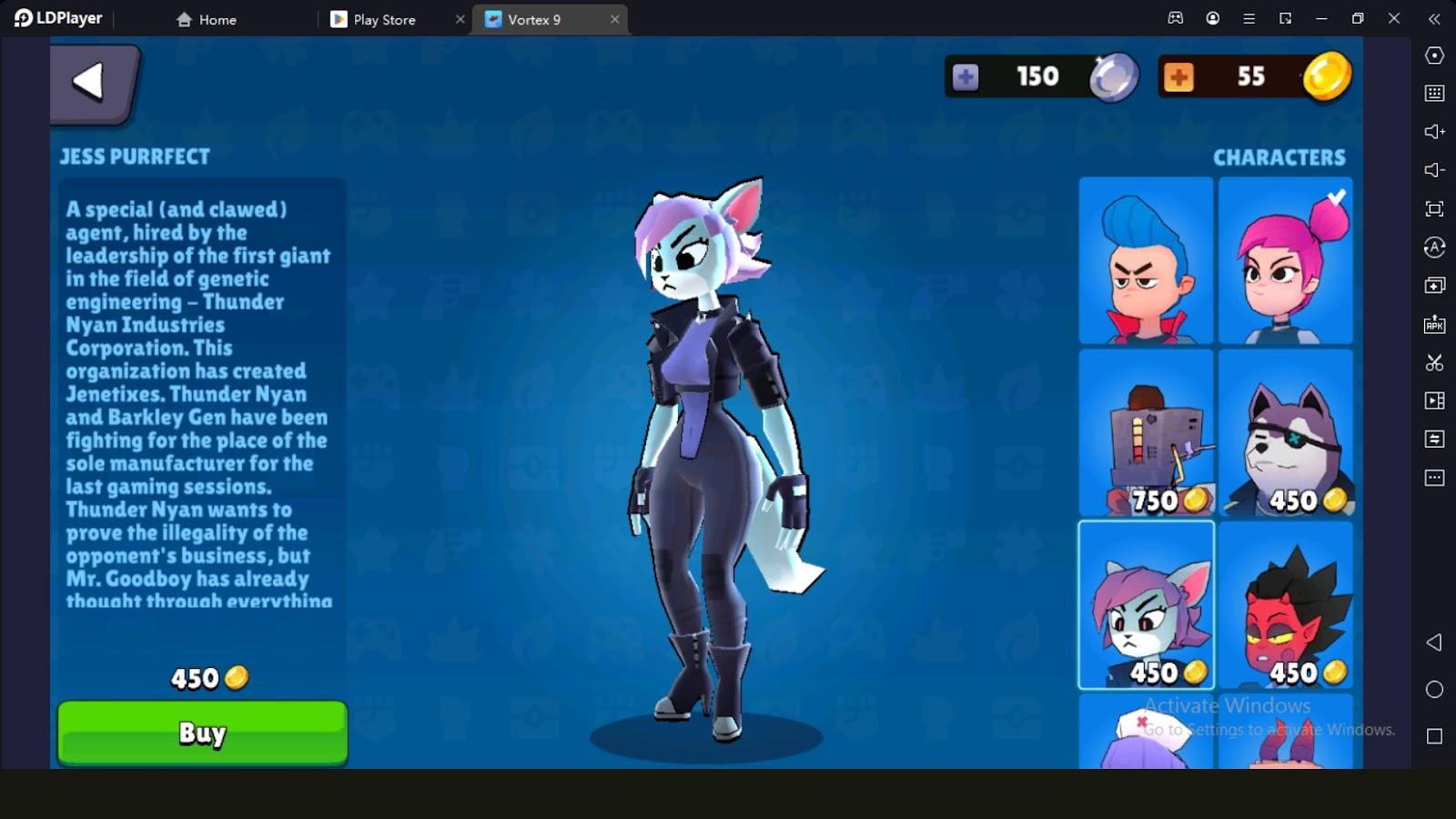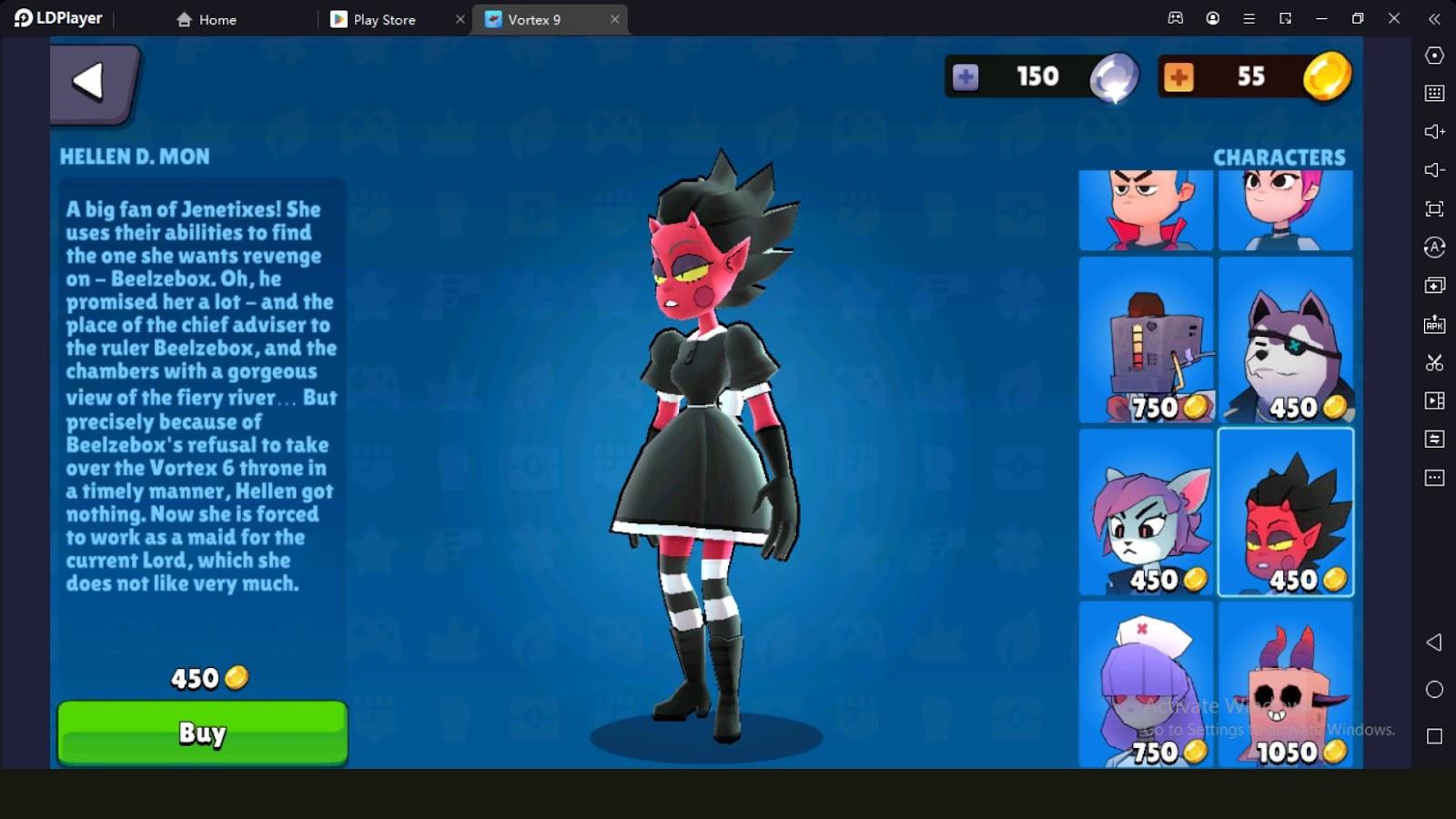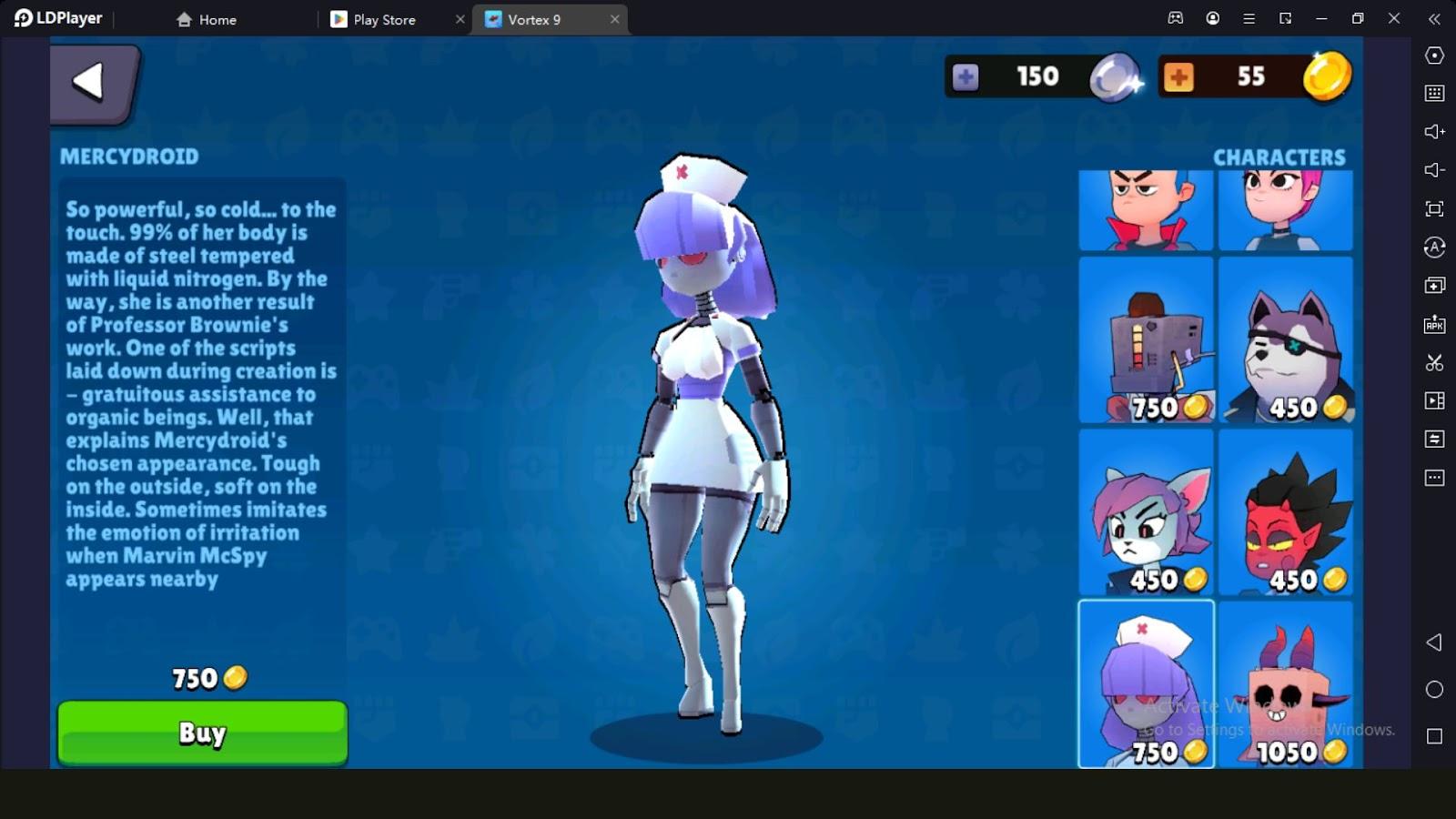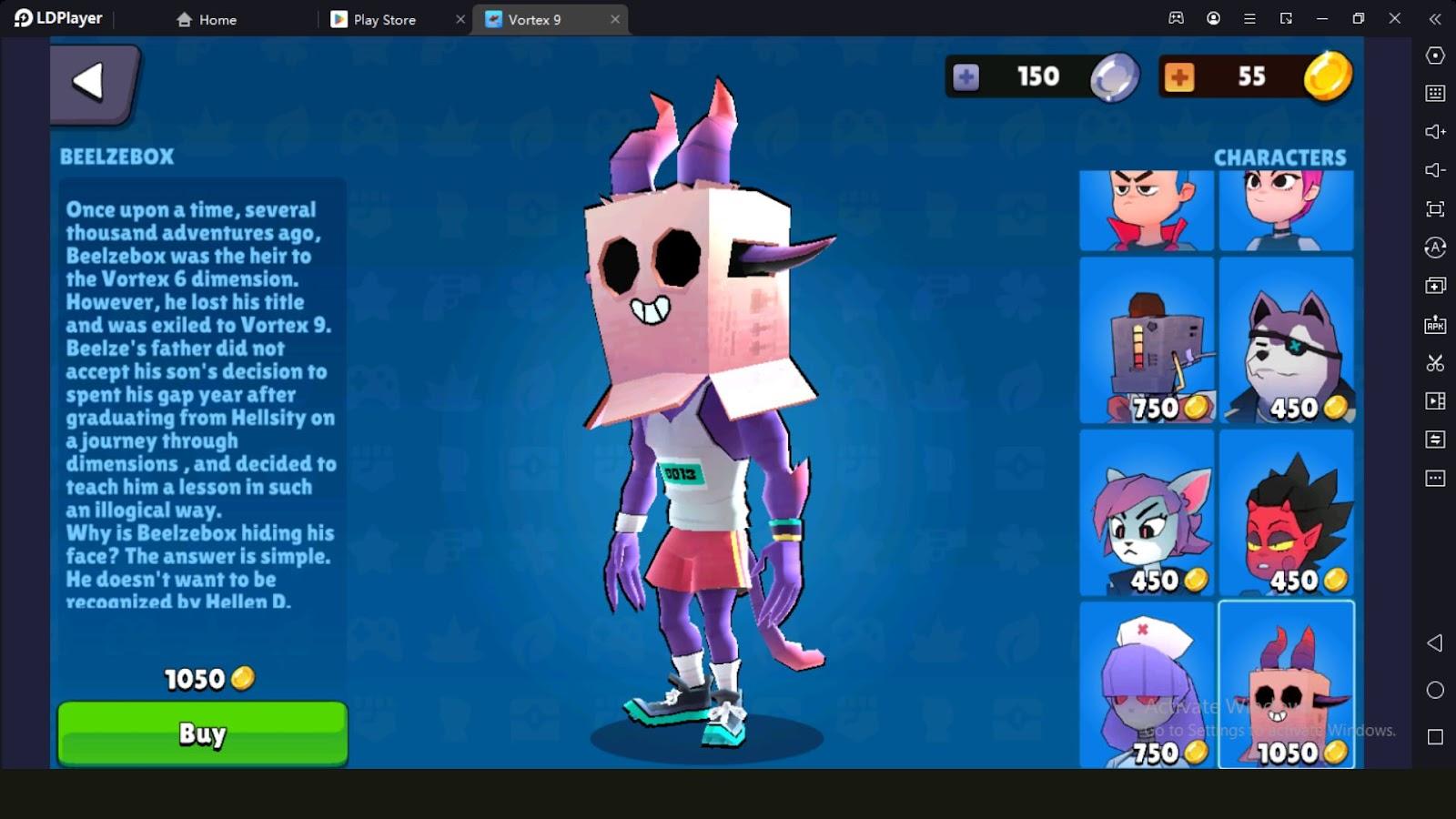 Once you have equipped characters, Arsenal also allows you to customize them, and not all of them are free. You may have to use silver coins as well as gold for some options.
Vortex 9 Weapons
Since you are handling several weapons here with this action-packed game, you must also know about its weapons. Weapons come in the forms of knives, guns as well as pistols.
So, here we bring you a guide for them.
| | | | | | |
| --- | --- | --- | --- | --- | --- |
| Weapon Name | Performance | Damage | Fire Rate | Accuracy | Distance (m) |
| Recruit's Gun | Common and will be your first rifle | 98 | 10.5 | 69 | 25 |
| Breakthrough | One of the most powerful rifles, which comes with a powerful combat performance | 166 | 11.6 | 86 | 16 |
| Assault Rifle | Have a laser killing and is ideal for all the killing purposes | 204 | 13.3 | 85 | 20 |
| Clockwork Orange | A common gun that comes with a decent sight | 113 | 10.8 | 72 | 25 |
| Red AK | This is also a common gun | 125 | 12.8 | 78 | 26 |
| Last Wave | This would make you go forward easily and advanced | 307 | 8.8 | 82 | 25 |
| Starry Wanderer | This weapon can be used to assault as well as for the sniper attacks | 316 | 11.6 | 86 | 25 |
| Volcano Explosion | This is a shotgun, and it will ignite your all enemies | 765 | 1.6 | 73 | 16 |
| Flamethrower | This weapon has a flame on it, and it can fire down the enemies | 99 | 16 | 76 | 2 |
| Photonic Shotgun | This shotgun can make you the most powerful explosions | 2330 | 1.2 | 72 | 16 |
| Shotgun "Breakout" | This weapon comes with a highest density with a great force for the killing | 794 | 4.5 | 68 | 16 |
| Good Eye | This weapon will make you a clean shot | 686 | 3.4 | 24 | 50 |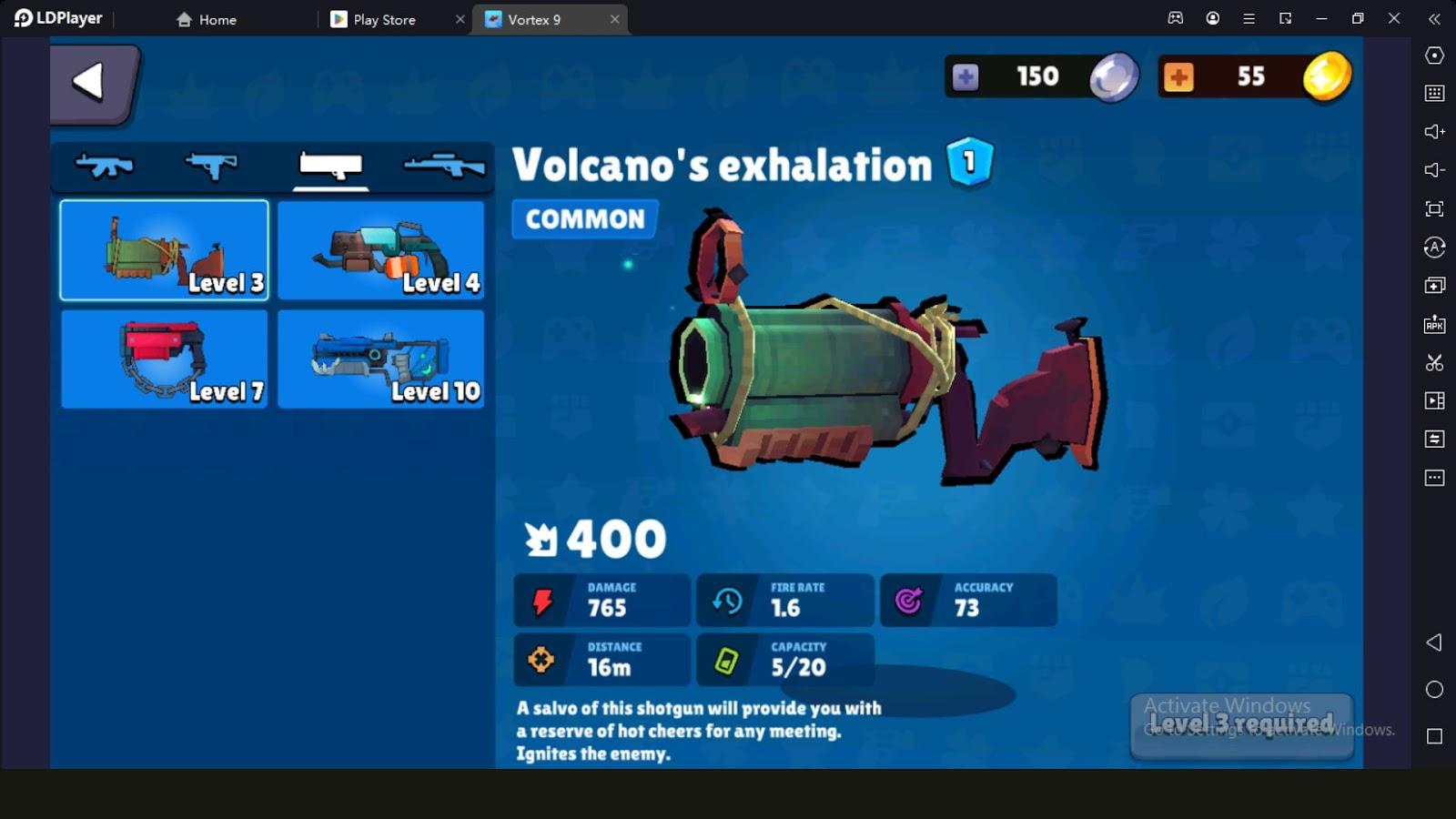 If your aim is to do the maximum damage as well as to reach the best potential from your weapons, note that you have only one way to do it. This is a shooter game, and if you really want to have clean shots against your enemies, you better have the best aim. Rather than playing from a mobile, you can have this clean aim easily by taking the game onto a PC, and the best android emulator: LDPlayer 9, will make it for you.
From there, you can adjust your y sensitivity to have a clean as well as the smoothest move with the weapons, and you will make it to the top against your enemies by using this feature. So, no more hardships for aiming; instead, do it easily with the use of LDPlayer 9.
Vortex 9 Gadgets
And let's talk about the available gadgets as the next point from this Vortex 9 beginner guide.
Fragmentation Grenade – we have a grenade as the first gadget to start out as a beginner and form default; there will be a total of 30 of them from the stock. It has a 2100 damage and a radius of 5 on it as an explosive, and here you can have more of them by buying them with coins.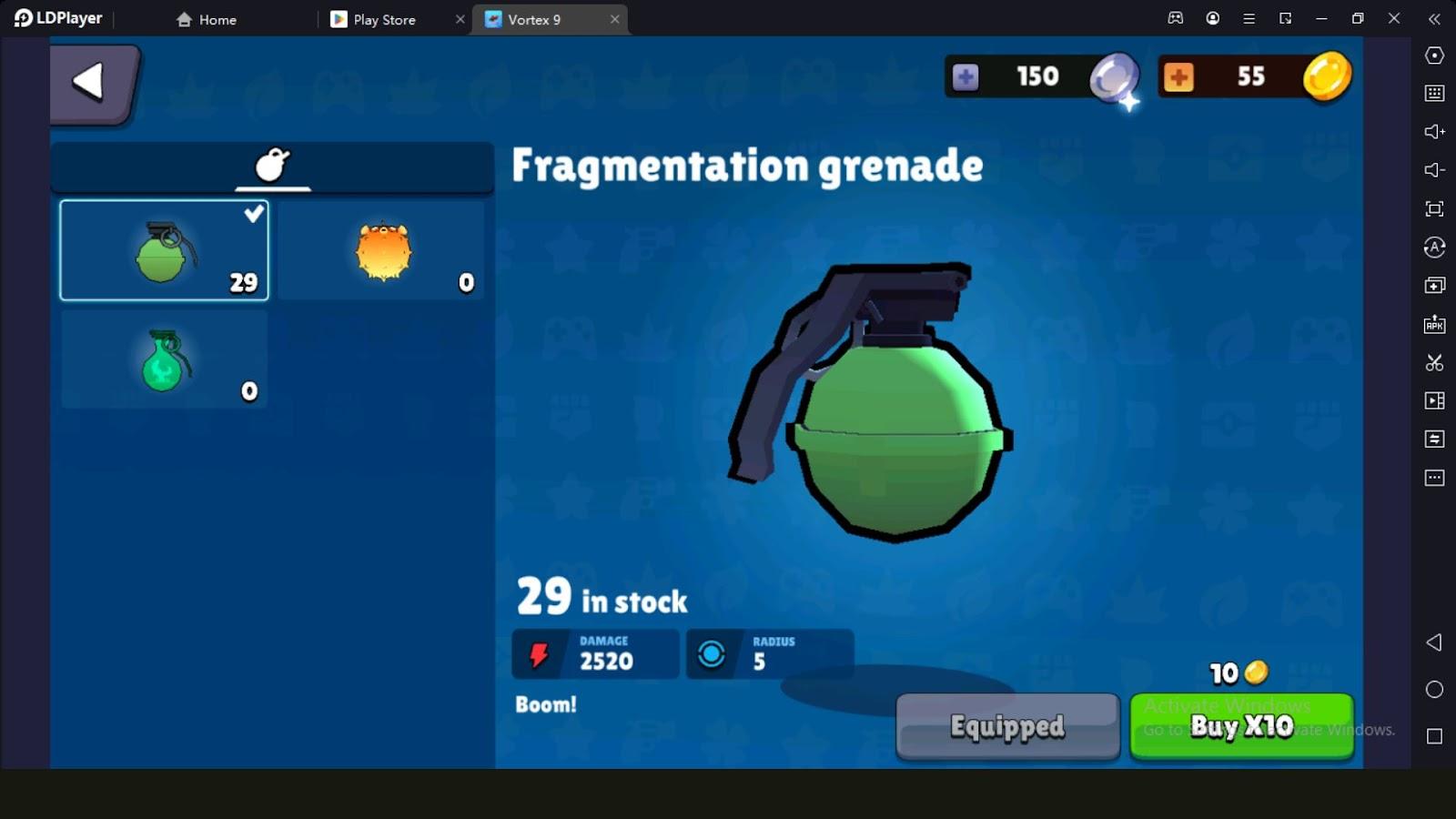 Red Cola is also one of the gadgets with 15 in stock, and it can restore your health quickly. And also, this cola can make your cavities. There is a 500 treatment capacity on it, and if you want more, you can buy them with the use of coins.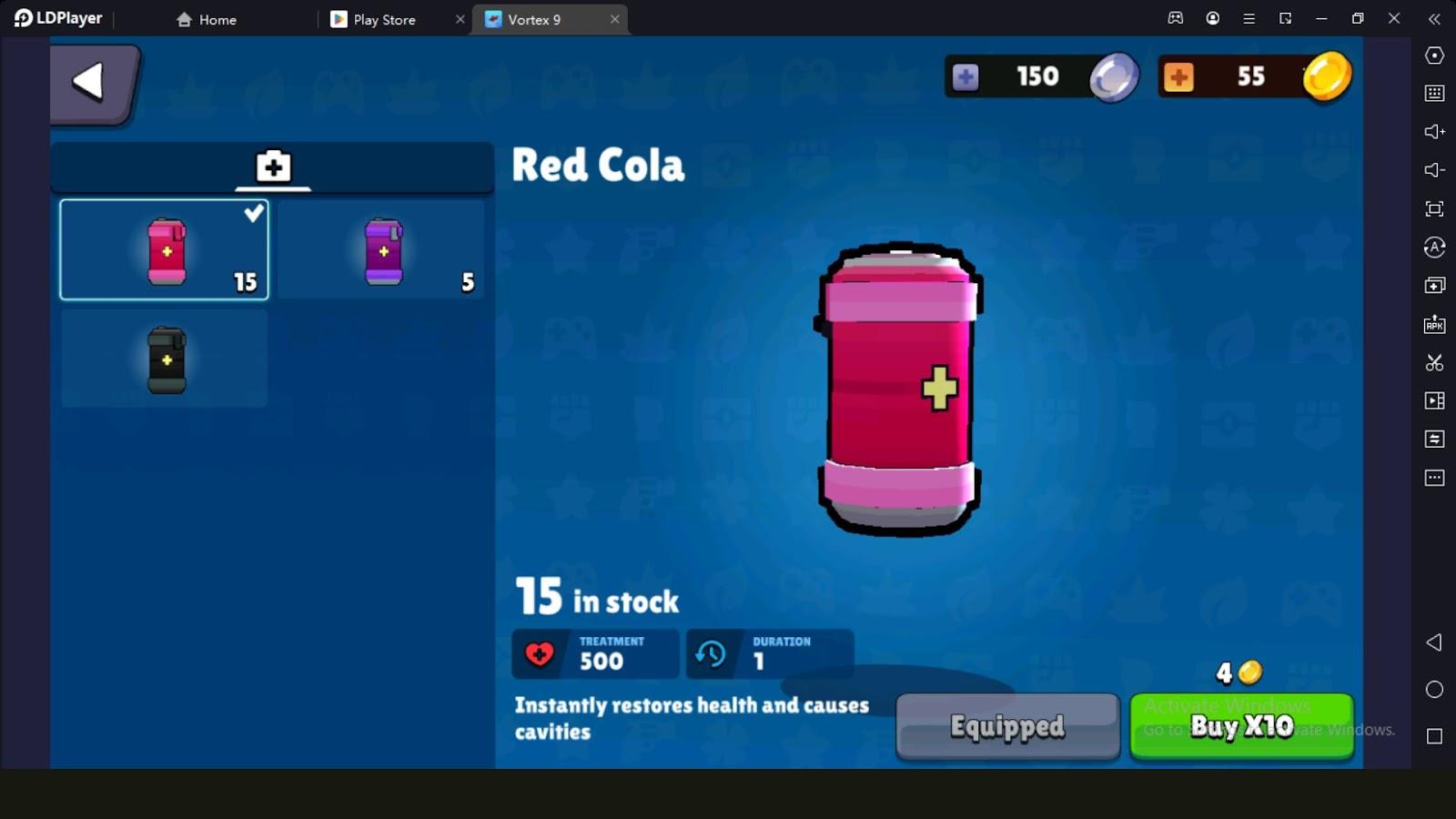 Violet Cola – this cola is also restoring your health, and its treatment is higher than the Red one because there are 1000 on it. There will be a total of 5 in stock for this, and you can have more from buying it.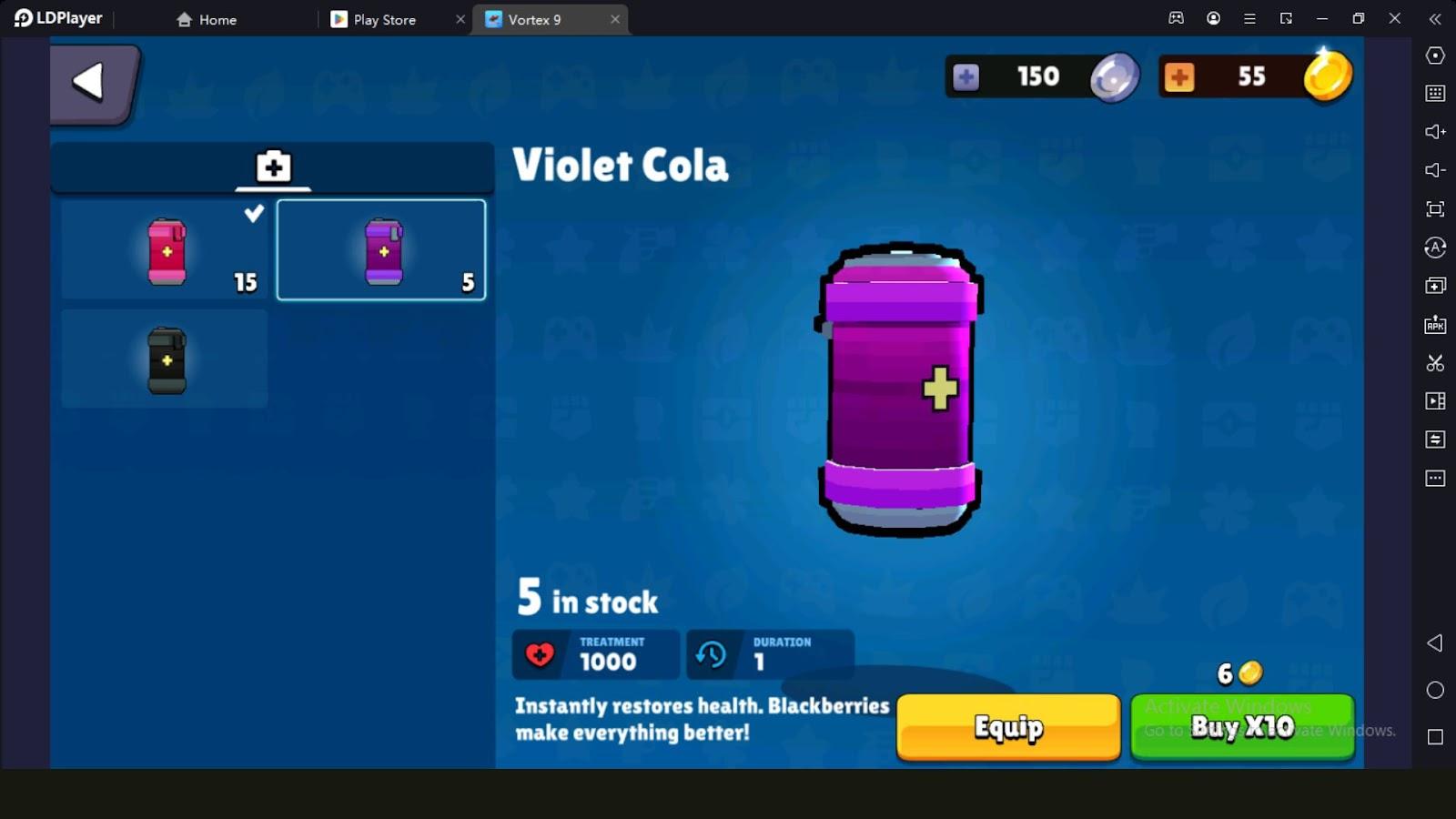 Vortex 9 Guide for the Game Modes
When you start the game right after doing all your customizations as well as the selections, you will be asked to start the game in game mode. We have three of them, and two will be for teams, while one is available for free as follows.
Deathmatch – this is a team battle, and you need to fight until the death here

Capture the Point – this mode is also coming as a team battle

Mayhem – this mode is the one that comes as a free for all mode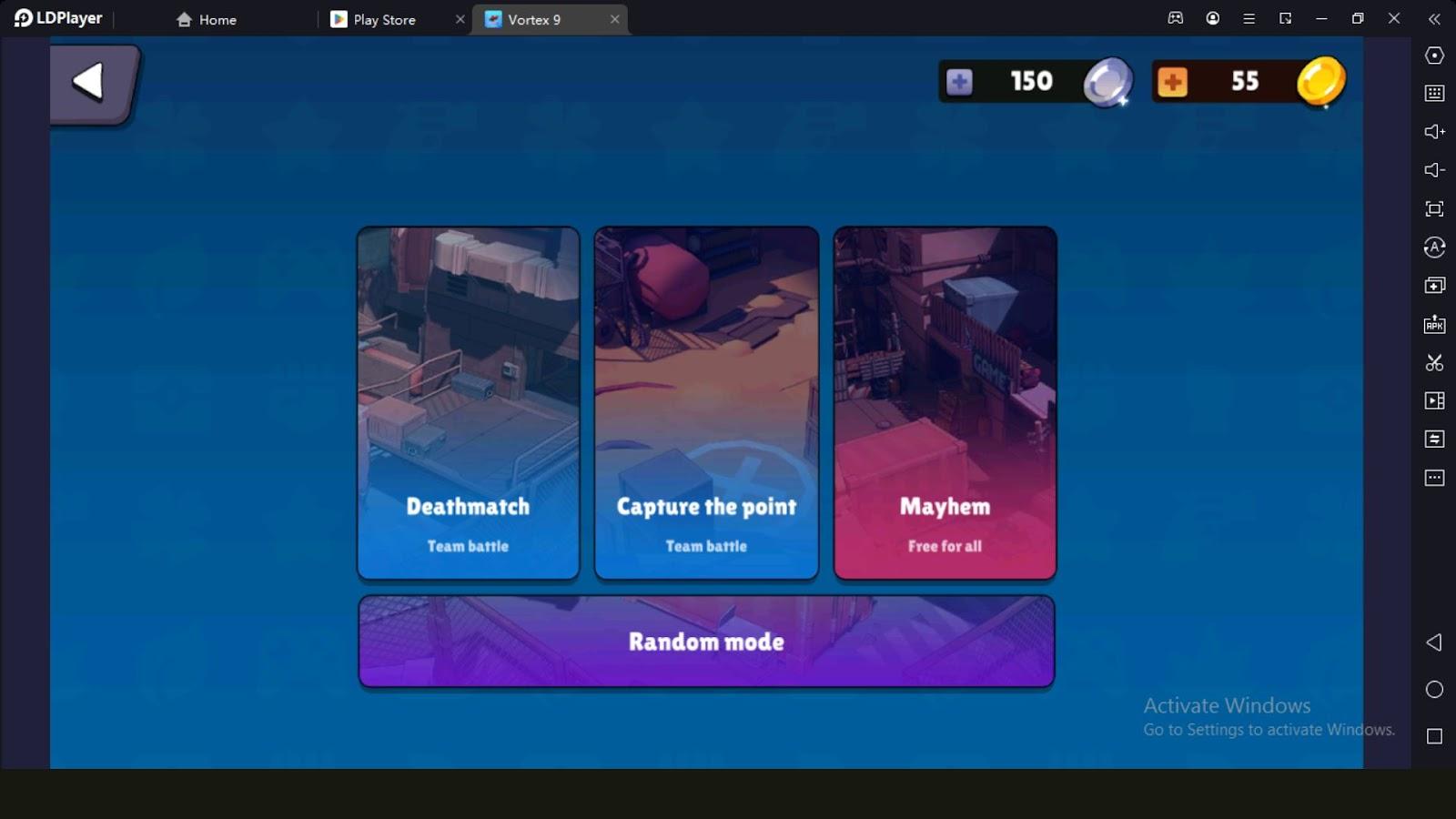 It is optional to pick up one mode here because you can also have a randomly selected one from these game modes. If you select the random mode option, then you will be randomly provided with one mode from the above list.
All these modes require players to wield their weapons to the best as well as to have the rights controls, and for them all, you will only be provided with a joystick. You don't have to struggle with this joystick when you have the LDPlayer 9 with you, as it gives you the option for setting key controls as you wish from your keyboard with the Keyboard Mapping feature. This makes it easier to handle your game than ever.
Conclusion
And these are all we have to bring you from this beginner guide, and we hope that all this guidance is going to help you a lot with the gameplay. So, even if you are a beginner, try to be a pro at all costs and for more progression, refer to Vortex 9 tips as well.