Some people may encounter the following issue. They have already enabled VT (Virtualization Technology) in BIOS but LDPlayer still says that it is disabled. The tutorial below will teach you how you solve it.
1. If you have installed Avast Free Antivirus on your PC, do the following thing. https://www.ldplayer.net/app/blog/the-solution-to-the-lag-resulting-from-anti-virus-software.html
2. If your operating system is Windows 8 or Windows 10, disable Hyper-V. You can disable Hyper-V from the Control Panel by following these steps:
(1). Enter windows features in the Windows search box and select Turn Windows features on or off in the search results.
(2). Uncheck Hyper-V: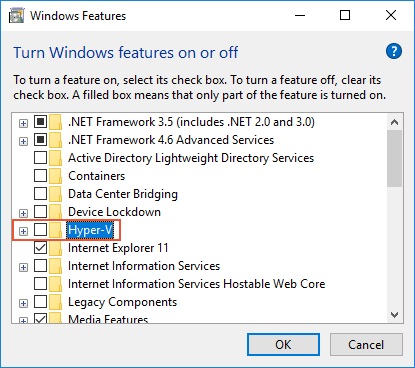 (3). Restart your computer.