The developers, EskyfunUSA, have many games under their roof, but Rainbow Story Global is one of their best releases from the RPG genre of games. The game style is a bit different compared to other role-playing games. Conventional role-playing games generally have many customizable, in-game elements, generalized play styles, etc., but Rainbow Story Global is quite different.
Content
The game occurs in fantasy land, but the occurrences are quite realistic. But the storyline is quite intriguing with a good purpose explanation. Also, the visuals are retro 3D; hence you will get to taste the old-school 3D game type experience. Overall, the game is very good, but new players from the RPG genre will need some help at the start.
Here in this article, we will mention some crucial aspects of the game that need to be kept in mind to progress quickly and effectively. This guide will help new players understand the game right from the start and aid existing players in learning something new. So do not forget to go through the entire article to avoid missing important points before you play the game.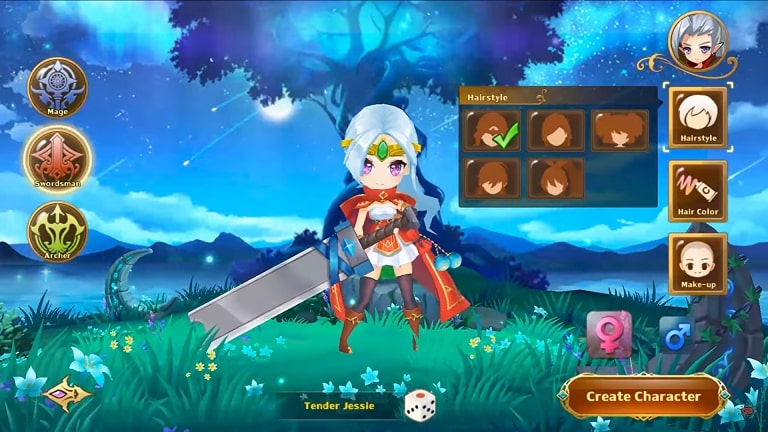 Play through the main story to unlock features and progress effectively
---
Generally, the storyline carries you from the start until the end in a role-playing game. Some role-playing games have stories that are just an introduction to the game, whereas some are based entirely on the main story where the player is the part of the story. You will also be a part of the main story, where you will need to play through it to progress and unlock new stuff. And of course, there are the side quests that will help you gain some minor rewards and features; everything is mainly dependent on the story.
Although battles are an integral part of this game, most of them will be interactive conversations that sometimes end up in battles. Most of it is auto-play, where the cinematic takes over the gameplay, and the player is not left with any control other than skipping the conversations. A major interactive section is followed by battles where the game will involve you in the main story, and progression will be dependent on your battle skills.
Playing the main story all the way through is not possible as there is stuff that needs attention in minor quests because that is what will help you effectively play the story. These smaller quests are like prelims that will help you get stronger to face the more difficult challenges in the story. So don't forget to complete the side quests before you head on to the main story.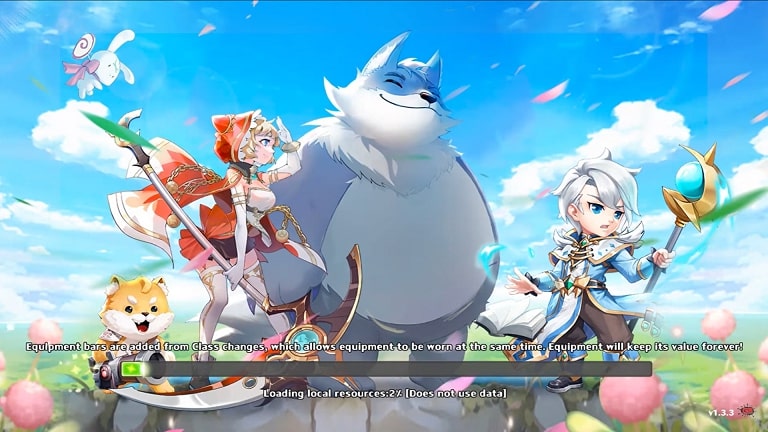 Upgrading and leveling up is very crucial
---
In all role-playing games, it has been a ritual that you cannot progress without upgrading or leveling up effectively. And mainly progression is what leveling up means. In Rainbow Story Global, you will also have to level up to increase your character's stats, such as attack, defense, etc. There are a lot of exciting features of the game as well that will help you effectively increase the overall power of your selected hero. Some add-ons and items provide stat boosts, and generally, these items are gears that your hero can wear or hold.
As mentioned before in the article, playing the main story will ensure you unlock good features or items, including gears. Ratings differentiate these gears. The higher the gear rating, the better stats it will provide to the hero who owns it. Another thing is that you have a 'Weapon' with you to defeat your enemies. You can level up your weapon because you cannot progress without upgrading your weapon.
You can also switch to a better weapon that either you unlock or buy from the store. Generally, new weapons are always an upgrade in terms of general stats compared to the default one, so it's always a good choice to switch to better weapons to progress effectively.
So basically, two things have to be kept in mind:
Level-up your character and gear to boost the stats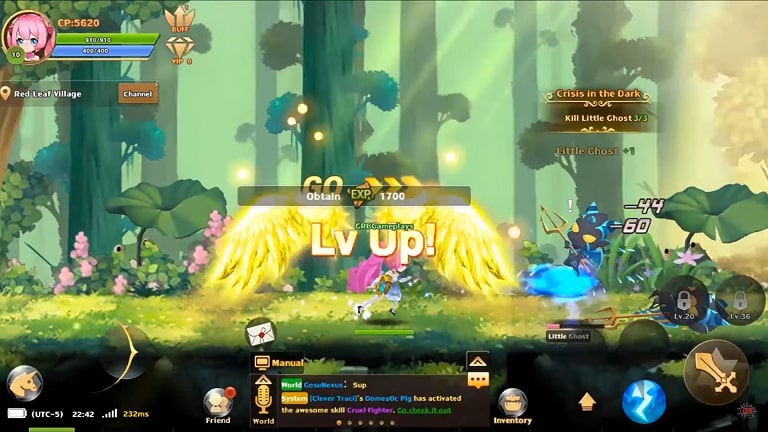 Claiming rewards from events and achievements
---
The main source of gaining rewards and additional stuff in this game is playing the main story and completing the side quests. But there are also extra, and achievement rewards that can be claimed as you progress in the game. These can be considered 'challenges' that can be completed to gain some extra in-game currency or any useful items. There is a separate tab available where achievement rewards can be claimed easily.
These milestones will aid in progression by collectively providing you with a significant boost. So remember to complete these small challenges and claim the rewards because generally, players tend to forget about the existence of this tab until a prompt appears.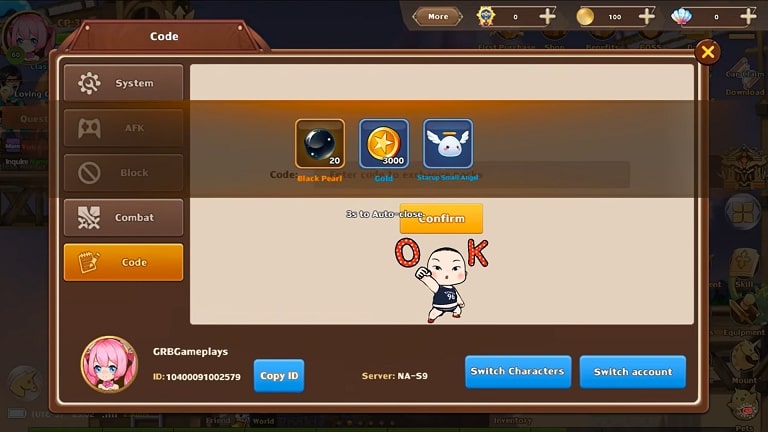 Conclusion
---
Most of the things mentioned in this guide are quite basic stuff that can be done without any hassles by all players. There is nothing out of the ordinary, and everything is very similar to what happened in other titles from the genre. The storyline also plays a significant role in unlocking new stuff.
Upgrading and leveling up your items and heroes is mandatory to progress. Also, using your in-game reward system effectively will help properly use coins. Remember to utilize add-ons such as gears, etc., that significantly boost your character's stats and increase gameplay efficiency.