Plant vs Undead, or in other names, the PVU, is a free-to-play earn game that has come as a sporty to the classic franchise of Plants vs Zombies. Although this Plant vs Undead is from the same franchise, it has its own twists and turns to earn for the players while engaging. As a multiplayer defence game, Plant vs Undead is making the plants as players' real assets. The game's goal is to combine the phenomenal Plants vs Zombies into new with blockchain technology.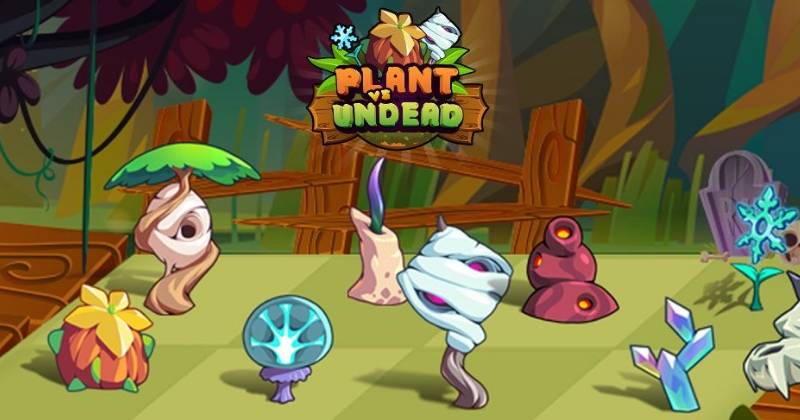 PVU holds a world called Planet Plants, and one, it was a harmonious place dedicated to plants and animals. But this peace has been broken here as a disease came t from the meteors, and it caused the animals to turn Undead. But there is still hope available on this planet as the seeds are still growing into unique plants. The new generation here is inherited with specific traits and nature elements. They have become the soldiers and fighters, and all of them intend to protect their home on Mother Trees.
So today, let's talk about the PVE mode on this Plant vs Undead. So let's find out the ways we can play this PVE mode on a PC.
---
Plant vs Undead PVE Mode
Before getting into the download, let us clear about these modes in Plant vs Undead. There are two modes from this game, and one of them is known as the PVE mode. These modes can be identified as the only and easiest way of earning PVU. PVU is a token, and it is the in-game currency available for the game. These allow the players to invest more and become a massive part of the game, and there are a total of 300 million PVU fixed with Plant vs Undead.
Once the players are stepping out the playing with PVE mode, they are more likely to have PVU tokens, and the players who will be able to get the highest rank on the leaderboards can earn more season rewards.
Plant vs Undead PVE mode is only available for testing purposes up to now, and those in-game tokens will not be real. And also have to know that its multiplayer facilities are also not available with the game for now.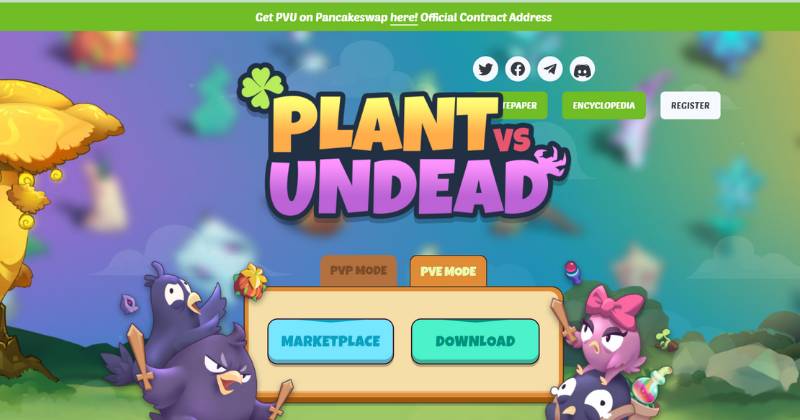 ---
How to Play Plant vs Undead PVE Mode on PC?
When it comes to a multiplayer game like Plant vs Undead, it will be so easy for any to deal with a better visual as the standard mobile game only makes you a limited screen to observe. With that tiny screen, an authentic gaming experience cannot be ever acquired, and in addition to that, you will not own many controls for the game through a mobile. There are only limited abilities to play a game through mobile, and for that reason, a PC would be more effective and more advanced for gaming.
When you play any mobile games through a PC, it supports you by giving you better visuals by a big screen, and it also helps you with the game controls by a keyboard and a mouse. So the game movements and the controls can be a lot easier than using a touch screen, and this way, it would be better to advance your gaming experience.
But a playing such a mobile through a PC cannot be done directly, and it needs a specific way to operate on a PC. You need back support from an android emulator. Android emulators are creating an android operating system space on windows, and through that, we can play mobile games or run mobile apps on our PC. When it comes to android emulators, there are many in the market.
Here our recommendation is LDPlayer. Multiple reasons can be lead to playing this game by using LDPlayer. First, it gives you a larger interface for gaming on a PC. And for the second, this emulator is built with many added tools and features to make gaming more advanced and take it to the next level.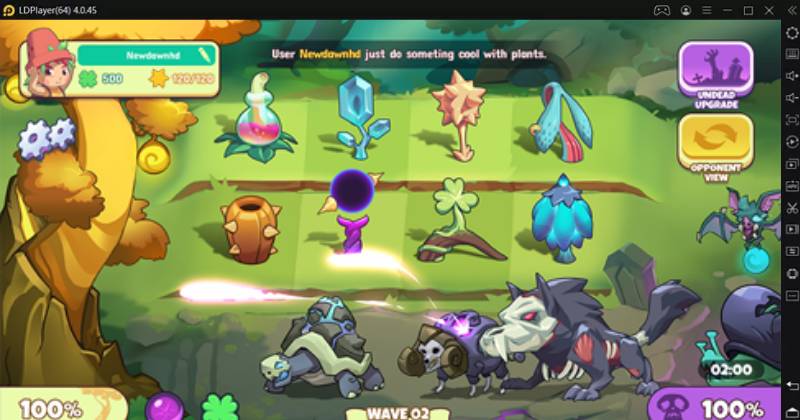 ---
How to Play Plant vs Undead PVE mode through LDPlayer?
The game is now officially available on its official website, and here are the steps of playing the PVE mode on PC by LDPlayer.
Step 1. First, go to the LDPlayer's official website to download it. There are two versions of LDPlayer available there. For this game, you need to choose 32-bit version to play on your PC. After you download the emulator, install it on to your PC.
Step 2. Then go to the official website of Plant vs Undead and find the PVE mode in there.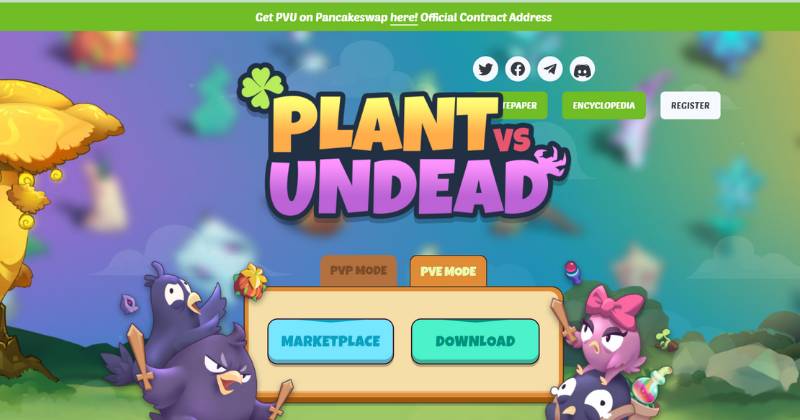 Step 3. After you click it, you can download the PVE mode of the game.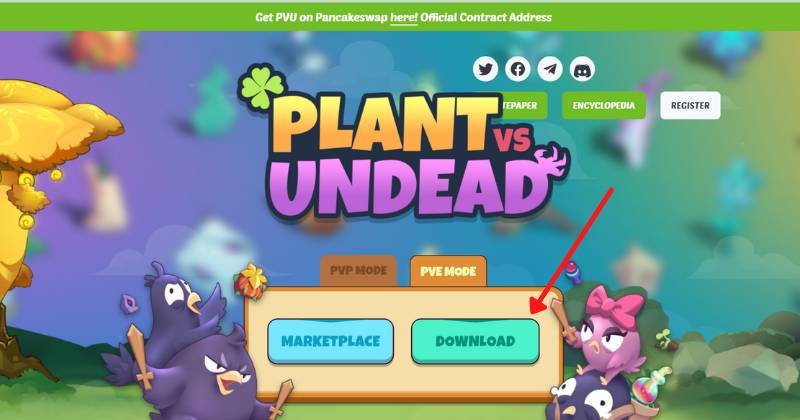 Step 4. After you download the game, you can drag the apk of the game to LDPlayer and install it on your PC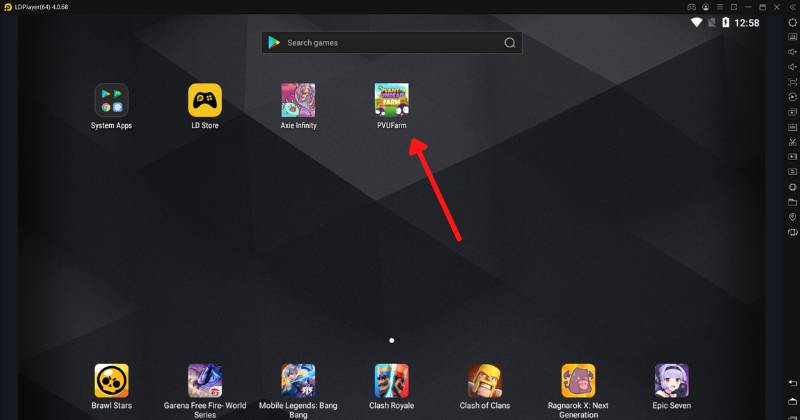 Step 5. And last, open the game, and after spending a few minutes, it is time to enjoy the best gaming of Plant vs Undead by LDPlayer.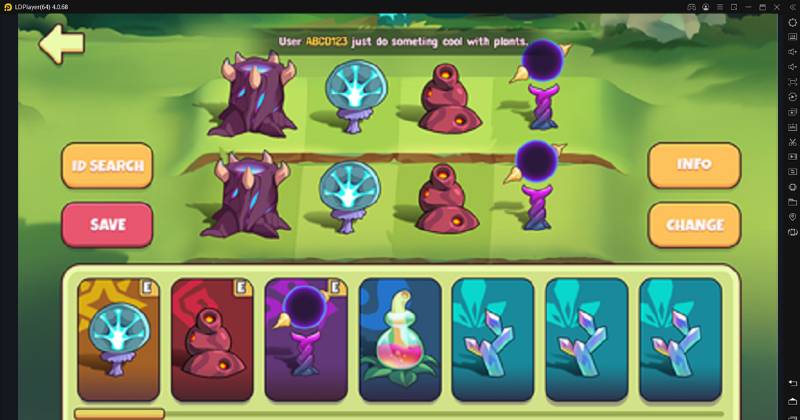 ---
Why LDPlayer?
LDPlayer's features like the keyboard mapping feature let all the players create their own key sets for a game, so they don't have to depend on building default key settings here. What you are familiar with can be set as your controls as the game key sets. You can create commands in a way you like and set your most familiar key settings for the game's controls.
And more than that, this emulator is letting you adjust your PC with easy customizations to gain the best level of gaming experience. File sharing between your android and the windows operating system is also accessible here, and LDPlayer will add a fresh experience for your game to be experienced.
---
Conclusion
That is all for the detailed description on how to play the PVE mode of Plant vs Undead on a PC, and it's time for you to enjoy a unique gaming experience. What you only want is LDPlayer, and with its best gaming features, now you can enjoy unique gaming than its usual and make the gaming more advanced with the easiest and the flexible customizations you have ever had.