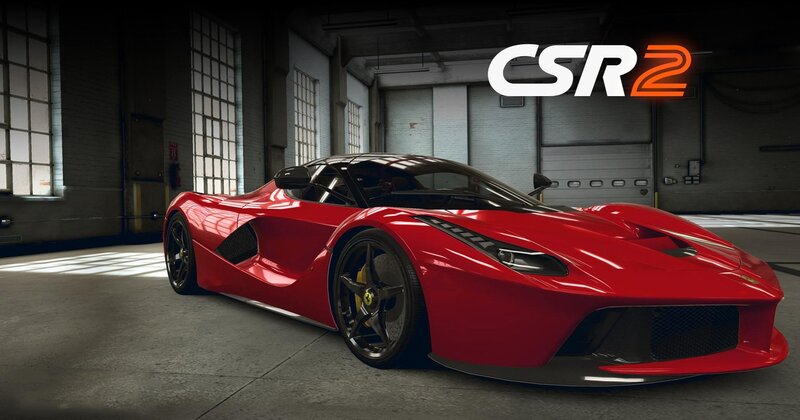 CSR Racing is an ultra-realistic drag racing simulator that brings the power of drag to your touchscreen. The game features a wide variety of cars with amazing graphics and visual fidelity. You can compete in many races against real-life players with unique supercars, including those from Ferrari, McLaren, the Koenigsegg, and a lot more.
The game features tuning and car customization that allows you to go to the maximum speed and dominate events. CSR Racing 2 lets you satisfy your passion for racing by drag racing the most incredible cars in the world.
Participate in Live Races For Keys:
Live Racing is perhaps the best way to get keys. You can get keys in CSR Racing 2 in sets of 15. The first race rewards you with 20, the third awards you with 30 bronze with race 8 being 100 bronze, and so on. Live Racing has no real limit, and you can do it as much as you want. The 15 race sets you need to do to get keys will reset every 8 hours, with the counter starting as soon as you take the first one.
If you want to grind many keys, you need to start the first live race as soon as you wake up and keep going till you sleep. Keep in mind that while the game is free-to-play, you are more than welcome to spend money. If you wish to do so, you can get to a high level. You can go for the occasional deal once in a while.
Learn Shift Patterns: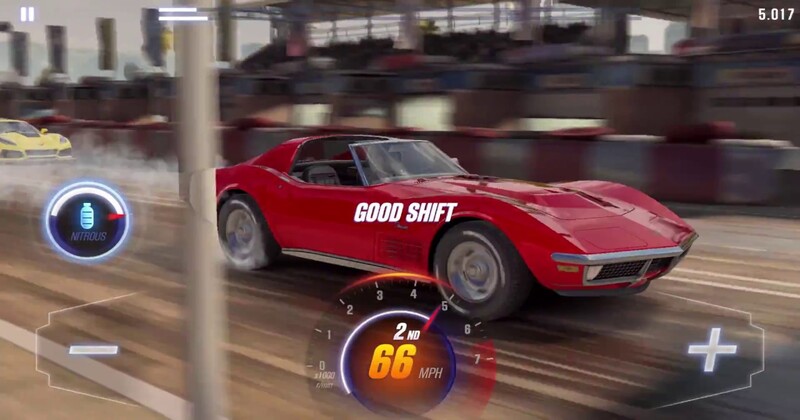 CSR Racing 2 is a drag racing game. Therefore, it revolves around your shift timings and how familiar you are with your car. If you want to get better at the game at a very rapid pace, then memorizing the shift patterns for your particular vehicle is your best bet.
Remember that shift patterns will keep changing as the game gets patches and different dynamics are added to the game. Moreover, tuning the car can significantly change the shift patterns of a vehicle. So, keep that in your mind. You can lookup shift patterns for any vehicle on platforms like YouTube. However, look at the release date as many changes have been made to shift patterns over the years.
Play the Prestige Cup:
You can compete in various cups, trials, and seasons, which helps you earn crew RP. The most crucial tournament you should be playing is the prestige cup. You need a specific car for the Prestige Cup, which you can get using silver keys.
The rarity of the prestige car changes every season with different rarities. If you open 15 silver crates, you get the vehicle anyway as a loyalty reward. So, try to aim for at least 800 keys for every season, so you are guaranteed a prestige car no matter what your final placements and the game's rarity chances are.
Hop into a Crew:
A milestone crew is an integral part of CSR Racing 2. These crews have an RP requirement of at least 650k and take the game too seriously. A season of CSR Racing lasts about two weeks. So, users can join only if the commitment to the game and can compete with players worldwide.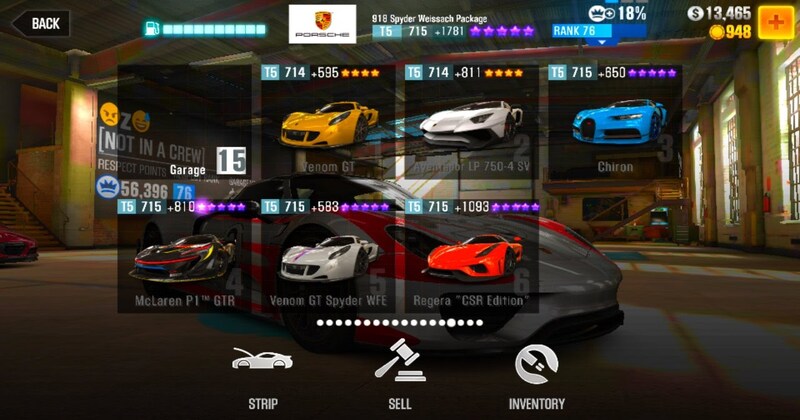 Suppose you do end up joining a milestone crew and perform well. In that case, you can expect many silver keys for your troubles alongside bragging rights amongst all your friends as the game gets quite competitively, especially at higher levels.
Keep in mind that milestone crews use voice communication applications like Discord and hold trial sessions beforehand.
What Car Should I Go For Each Tier?
CSR Racing 2 divides its car collection into tiers. Better cars are at higher levels. Vehicles with higher performance values are harder to drive and drag race and are therefore meant for professional players. A few particular cards stand out in each Tier to help you win drag races in CSR Racing 2 with extreme ease.
Firstly, at Tier 1, you should aim to win the GT86. You can beat T1 and T2 battles with the car, which will help you unlock Legend Races. Those races should help you get the Ferrari 250 GTO and restore it. You can use the Ferrari as a T2 car for quite a while.
If you upgrade the car reasonably well, you will be able to T2 boss to get you her Mercedes. The Mercedes is a T3 car and lasts a few races.
Once you hit T3, we recommend purchasing the M4 or the Mustang. Once done, beat the boss and go for the GTR R35 and the Lamborghini Huracan for the Huracan.
How to Progress in CSR Racing 2?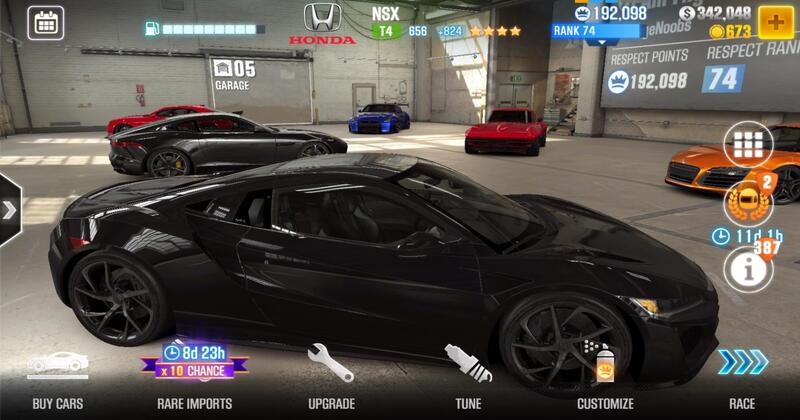 As soon as you start playing CSR Racing 2, we recommend that you start playing the ladder races till the farthest you can. These races help you earn money. You need to beat the boss for every Tier, and the car they give you is generally helpful for a few more races in the next Tier's ladder.
Upgrading these cars is generally not recommended as you will instantly get a better car as soon as you finish those particular ladder matches.
Conclusion:
CSR Racing is perhaps one of the most fun racing games you can find on Mobile. Unlike most car simulation games where you have to race the entire car, which can be quite daunting for some players, you can drag race cars and still enjoy most of the same experience.
The game offers impressive visuals alongside realistic car sounds that add a layer of depth to the game. However, we generally recommend that you do not invest a lot of money into the game as you can always get better deals on specific sale dates.
Even if you end up going F2P, the game has a lenient enough skill curve to ensure that even a free to play a player can still get to a high enough level and have fun.