KonoSuba Fantastic Days are the new Battle RPG of the global with party-based mechanics. The KonoSUba series has been helped for the origin of this game, and there is nothing that makes you low interest in here. More adventures, battles, fights and character involvements are rich with this game.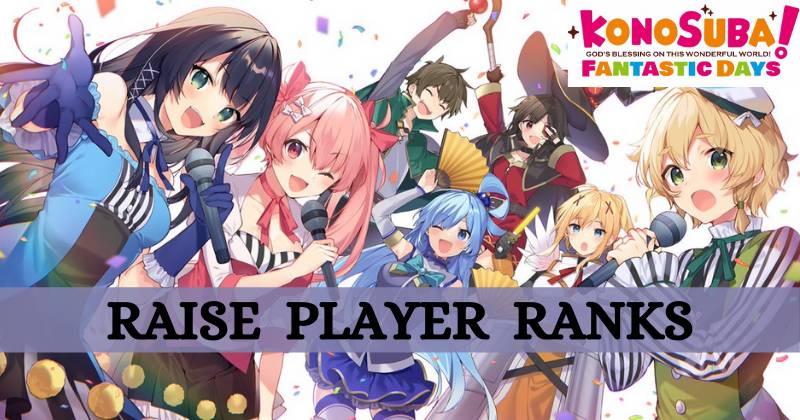 When talking about the characters of this game, they all possess skills and different strategies to face the game mechanics. And these all skills can be raised with the player ranks. Player rank plays a crucial role in the game as it has a direct involvement for the players' gameplay to the victory. So today, this guide is dedicated to the raising up of players rank.
There will be different methods that a player can use to raise their character ranks, and it's time to know about them. First, you download KonoSuba Fantastic Days on PC and make your ranks of your players efficiently by here.
Earn the experience points through quest clearing
The first thing you can engage for ranking up on the players will be the quest clearing. When a player is doing these clearing, they are generally earning the experience points. So whenever a player raises their ranks, you are taking a reduced time for it by going through the quests because you have more experience points on the game.
Usually, a general quest is consuming a lot of stamina from a player, but when there are many experience points, this will be varied.
Skip ticket
If a player can use the skip ticket, they significantly reduce the time from the quest laps. The normal quest lap clearing is raking a long time than usual, but if there is skip ticket usage, players can efficiently cut down those time limits. So eventually is it is raising the player's rank evenly in an efficient manner.
How to obtain the skip tickets
There are four ways.
Daily missions
Items like clear main or the event quests for ten times and clear main or the event quests like complex or special for three times and clearing free quest for two times with will get you ten tickets. When you achieve those from the game, it gives you skip tickets, and there will be a total of 40 skip tickets for you every day.
Byte
You will also take skip tickets as a reward for the part-time jobs. It will not be more accessible to aiming at a large number of cards, but you will collect various items with the dispatching of your character. So don't ignore the dispatching. The skill ticket appearance rate on the game for byte rewards usually has a doubled value. Luck is indeed needed in here. But if you collect every day without having an overflow from the art time job rewards, there is a chance of getting around 20 to 30 pieces each day with these part-time works.
Adventurer Medal Exchange
Method three for obtaining skip tickets is the adventurer medal exchange. One adventurer medal can exchange for a one skip ticket. But there is a limit of 200 sheets every week, and you will not see skip tickets every day at the game. But it is essential on the method you get them.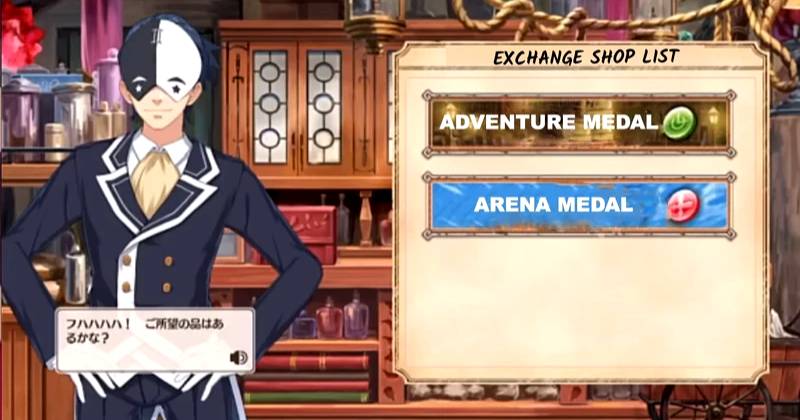 Login Bonus
The final way to obtain skip tickets will be the login bonus. They are not every day chances. But this method is also important on getting skip tickets to the players.
Skip tickets can also take by the packs. When you purchase a pack, they will give you a large number of skip tickets as follows.
Weekly deals pack for three times a week – 50 skip tickets
Welcome profit pack for one time – 30 skip tickets
Start dash pack for one time – 100 skip tickets
Skipping the places where take a lot of stamina
Try to avoid the places where you will be charged with a lot of stamina in the game. You can skip on the skip ticket for any quest you like with one quest. So if you are sticking only for the rank up, you have to use the skip ticket on that place where you will consume more from the stamina, like 15 of them.
No consumption of stamina within limited quests
When a player is within a limited free quest with a limited number of clearings per day, you will have the chance of challenging. You don't need to worry so much because they are not consuming the player's stamina. If the player's goal is set for raising their ranks, don't forget about challenges. Try to be challenging every day as they earn you some experience points with the most incredible price.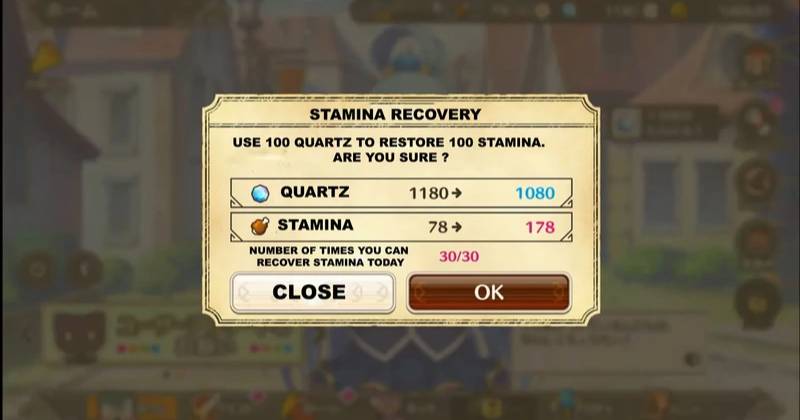 Advantages of Raising the Players Rank
There are several benefits that you can earn through a rank raising as follows.
Increasing the maximum stamina
When you are raising the ranks of your player, they are resulting in increasing the maximum stamina as well. When players hold more stamina on their hands, they are eventually taking the chance of playing in more places within the day. Also, when the rank goes up with the characters, your stamina is going to be restored, and it will happen with the current maximum value you own.
200 is the stamina upper limit
Every time you rank up the maximum stamina, you will be increased by five up to 200 with a rank of 39. After it happens, the ranks are going to be upgraded. But remember in here that your maximum stamina is not going to be changed.
Several contents and functions are releasing
Quests are always required to raise the players' rank to a specific level when releasing content and functions. Some of these contents will be the items dedicated to the daily missions. So our recommendation for you is to release them on the first time you own the chance.
Here are the player's rank and their releasing contents.
Rank 3 will open free quests
Rank 5 will open the sub-member organization
Rank 6 will open the events
Rank 7 will open the part-time jobs
Rank 8 will open the back member formations
Rank 9 will open the blacksmith with equipment organizations
Rank 10 will open the battle arena
Raise the ranks with the best heroes. Earn them with the best rerolling and take a look at our KonoSuba Fantastic Days Reroll Guide.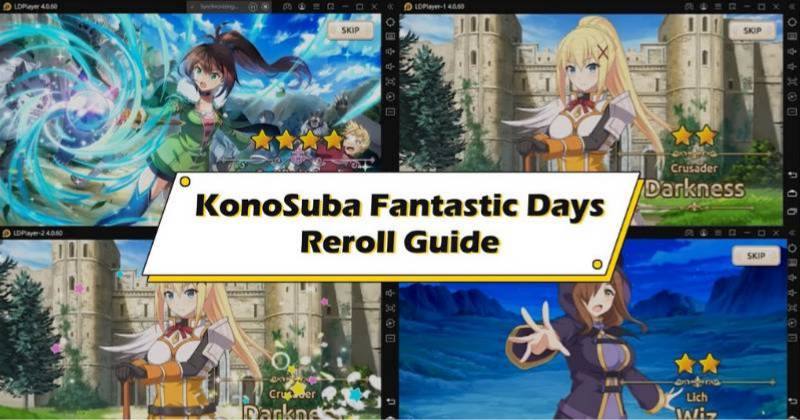 Conclusion
So this is how you will raise the player ranks on KonoSuba Fantastic Days, and remember it is essential to do so as they are helping you with efficient gameplay. So don't forget to try these methods on your game to have a rank rise up and make it efficient for the game to have a more substantial fight.