Hello to our all anime RPG lovers. It is time for KonoSuba to reach a step on global wise to have their feet. This one is coming to the RPG gaming world with a lot of laughter, fantasies, and some explosions. You are being summoned here, and as a brave traveler, you will be threatened by a Devil King of an army. You may have to invade a long and challenging journey, but you don't need to be fear. It is going to be ended well throughout the game.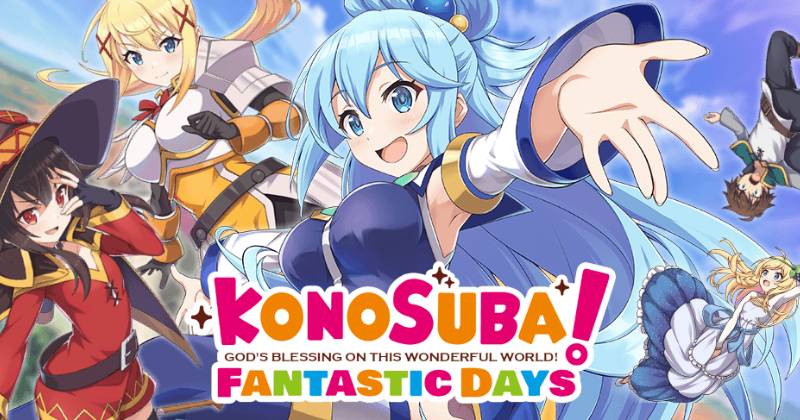 This game is releasing into the RPG world as an English version by Nexon, and it is based on an anime hit series with some favorite characters on it. Many famous characters launched by associating the anime series, and they all belong on several strength levels. So what are these KonoSuba Fantastic Days characters, and how a player can earn them? This is the guide for our RPG gamers of KonoSuba Fantastic Days. You will learn how to reroll them and what selections that you should go for your rerolls.
Before starting, try to download KonoSuba Fantastic Days on PC to have the best option on rerolling.
Tier List of KonoSuba Fantastic Days
There are 15 characters available with the tier list of KonoSuba Fantastic Days, and they have some specifications regarding their tier ranks and the leading roles. As this game was released recently to the gaming world, it only has 4-star member cards. So let's first look into their roles in the game.
Roles
There are six different roles in this game as follows.
Attacker
Attackers are well specialized in their attacking movements. They hold the best attack powers in the game and may be suitable for many different gameplay phases. By using an attacker role, a player can easily defeat their enemies.
Dagger
The dagger role is dedicated to mobility purposes. They are moving freely and easily on the game field and will be a lot easier to control.
Sword
The role Sword has the highest attacking powers in the game. When we compare them with daggers, the sword role will be best to use on any occasion where you face enemy attacks.
Spear
Currently, Spear will be the worst weapon in the period of the game.
Support
Support role players are the healers of the game. They heal their team members, and at the same time, supporters are capable of debuffing the enemies or buffing their own team with skills. The supporters are using wands to perform their abilities.
Mage
Mages are the attackers who have the skills which are dealing with the damage of magic. Their normal attacks are performing more elemental damages to the enemies.
Tier Ranking
We can categorize the tier list on KonoSuba Fantastic Days with their tier strengths and their playing style in the game. There are 5 tier rankings available here as follows.
Tier SSS
These heroes are the superior characters in the game. They have the most talented skills in the game, and SSS heroes are the ones who are doing the most to the game. They have super skills, and they engaged with their enemies without any more complicated efforts as SSS heroes are powerful with their strengths. So no one should be worried about choosing this tier as they are the best choice.
Tier S
These are also still the best heroes of the game as they have very common strengths that go with them, just as the SSS heroes. These heroes can also deal with any challenging situation in the game, and they provide the exact amount of support a player needs for the battle.
Tier A
This tier is also playing decent damage, utility, and healing powers to the game. They are also great, but still, they will face harder on dealing with the situations they face like SSS and S. There is less impact on this tier to the game when we compare it with the S tier, but they are also a good choice for the game.
Tier B
These characters are great to use as subunits on the game and will not be suitable for complex situations. But still, they are playing a good role as a supporter.
Tier C
These heroes are the minor skilled characters in the game, and they will only be suitable to be in the game. If you still love them, just use them only as a collection addition.
Tier Characters
The tier list of this game has been categorized as follows.
Tier SSS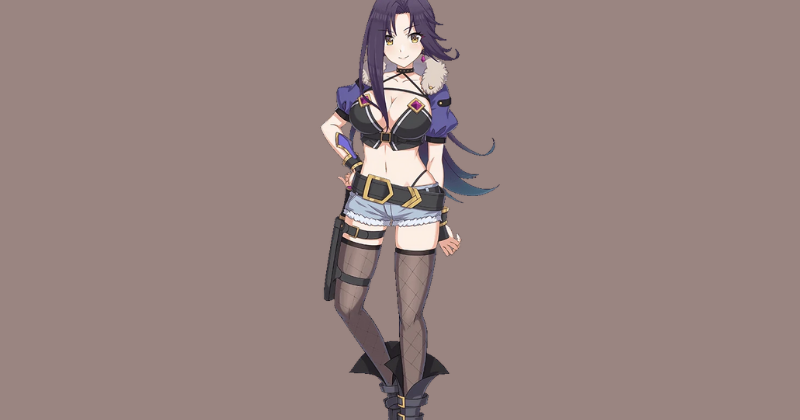 Tier S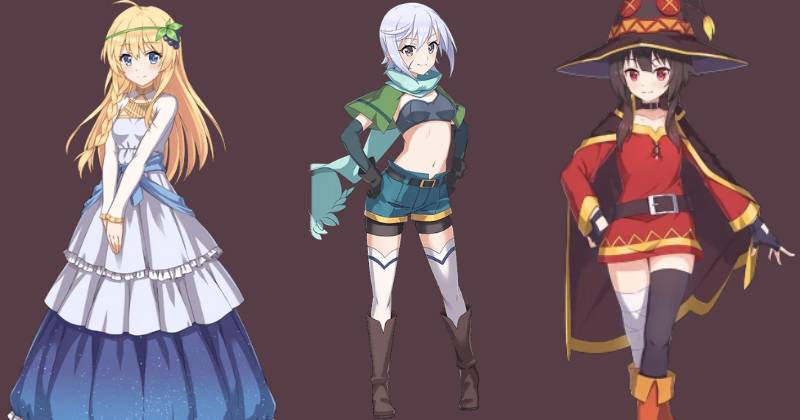 Tier A
Dust

Wiz

Yunyun

Arue

Aqua

Cielo

Amy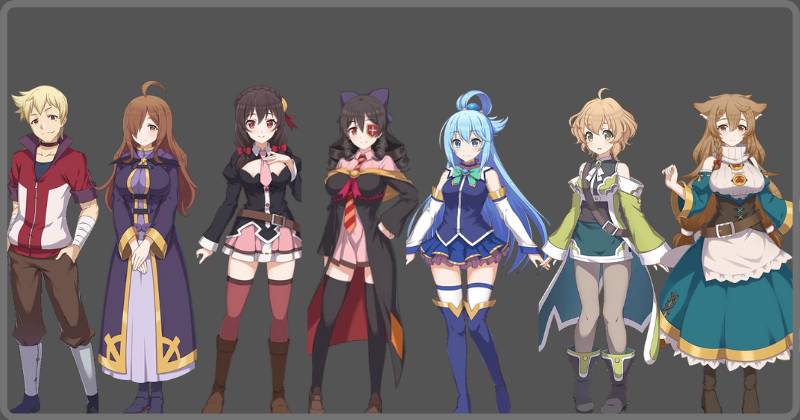 Tier B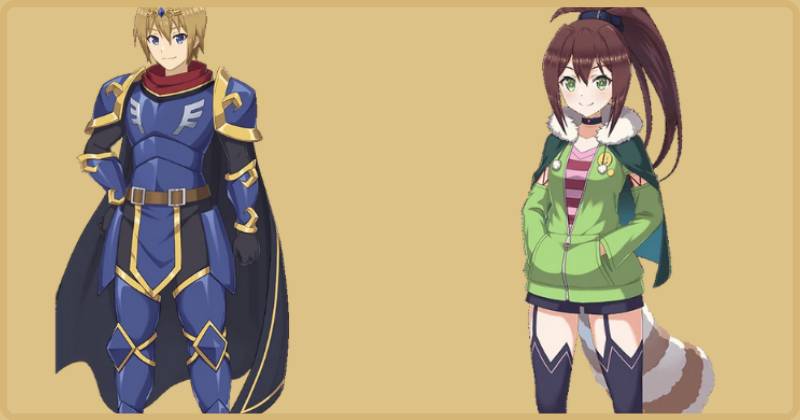 Tier C
Darkness

Mia

Cecily

Kazuma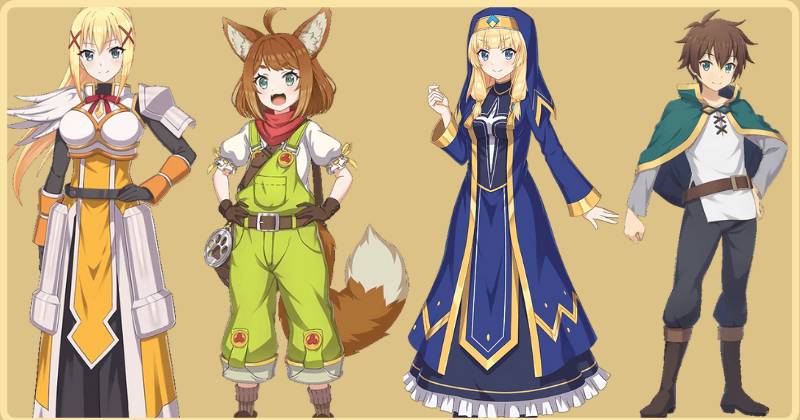 Heroes according to their Roles
Melissa as an Attacker

Amy as a Supporter

Iris as an Attacker

Megumin as Attacker

Cielo as a Supporter

Chris as an Attacker

Dust as an Attacker

Arue as an Attacker

Kazuma as a Physical Attacker

Yunyun as an Attacker

Arue as an Attacker

Mia as an Attacker

Wiz as an Attacker

Rin as an Attacker

Mitsurugi as an Attacker

Aqua as an Attacker

Cecily as a Supporter

Darkness as a Tank
Best Heroes in KonoSuba Fantastic Days
When we talk about the heroes on tier SSS, they all are considered the best because they have the highest stats in the game. Investing in them would be a worthy investment. But if we take overall characters into one, we can identify Melissa as a great character here. She has the most outstanding skills in blinding enemies, and she is also increasing the movement speed of her and her allies. The ultimate power of Melissa is really to be capable of lowering the defense of the enemies.
When we are moving forward into the game, we can take Iris as our next pick up from tier S. she has the greatest DPS within the overall game system, and she provides them to support her team. And in this S tier, there is also Chris. Chris is well known for delivering binds to the game, and this hero has the greatest defensive debuffs and the stunning skills that are useful to evade the enemies. Players can see her most within arenas because Chris is really capable of defending arenas.
You can choose a character from A tier like Amy, Cielo, and Dust because they have reasonable rates for the gameplay. But we are not recommending you to use any of the characters who come on the C tier because they are extremely useless.
KonoSuba Fantastic Days Reroll
KonoSuba also has a usual tutorial to pass just as usual RPG, and you can skip down anything you met at the tutorial to perform a reroll. But know that tutorial is a great way to learn about the game will be better if you use it for yourself. Rerolls steps are as follows.
Start the game with a guest account

Play your tutorial, or you can skip this

Play the tutorial until you get the first ten rolls or skip that until you take the same

Go into the profile from the menu and remove your account

Type as reset and take a verifying
Rerolling through LDPlayer
We all know that the usual rerolling system of RPGs is definitely taking more time than you think, and it isn't very pleasant. You will have to wait for so much time to earn a favorite hero, but still, there is no assurance on getting them. Once there is a reroll, you will have to wait for more for another. This is so much annoying. So as a solution, you can use the LDPlayer to experience a better reroll than ever.
The feature called Multi-Instance Sync will let you earn many heroes with seconds by having multiple rerolls, and it saves your time yet earn your best heroes. So how would you do that? Just follow these steps.
Download the emulator LDPlayer for PC or Laptop
Search KonoSuba Fantastic Days on the store of LDPlayer and install this game on to the PC by having a download.
When the download is finished, do not try to open it. Your next step is to open the function of LDMultiplayer.
Take the first copy of the emulator and make some copies from it as clones.
The number of clones you make will depend on your storage of the hard disk
Open those all copied emulators and slick the feature called

Synchronizer

. Select your all emulators and sync them all
By doing this synchronizing, you are gaining the ability to start KonoSuba Fantastic Days on all of them.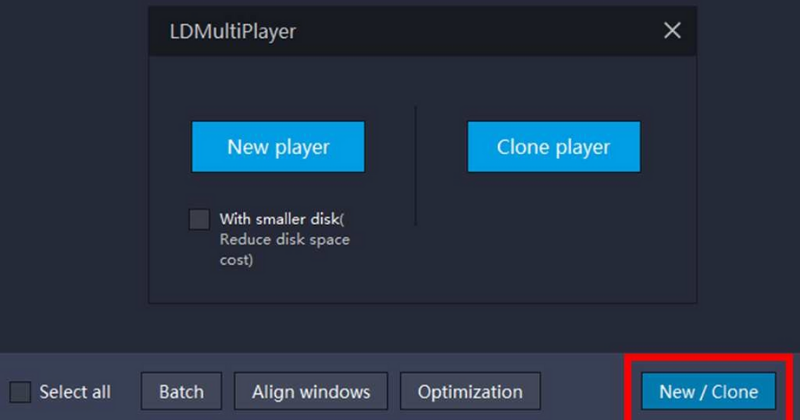 Conclusion
So here are the characters that come with this game depending on each user, and remember that none of them may be considered useless. Even the C tier heroes are also useful for some occasions like support, so you need to care about choosing. Choose the best ones for the hard times and keep your least selections to supports.