The celebration of the FIFA World Cup Qatar 2022 has just begun. It is time to participate in these colorful nights in Qatar, and this is the chance you get in a while. Now that the celebration with colorful nights and the popular world teams has begun, it is high time for you to participate in this massive event, but if you do not have access to Qatar or travel there, it doesn't mean that you cannot enjoy it. You still have access to the best celebration with JioCinema.
Table of Contents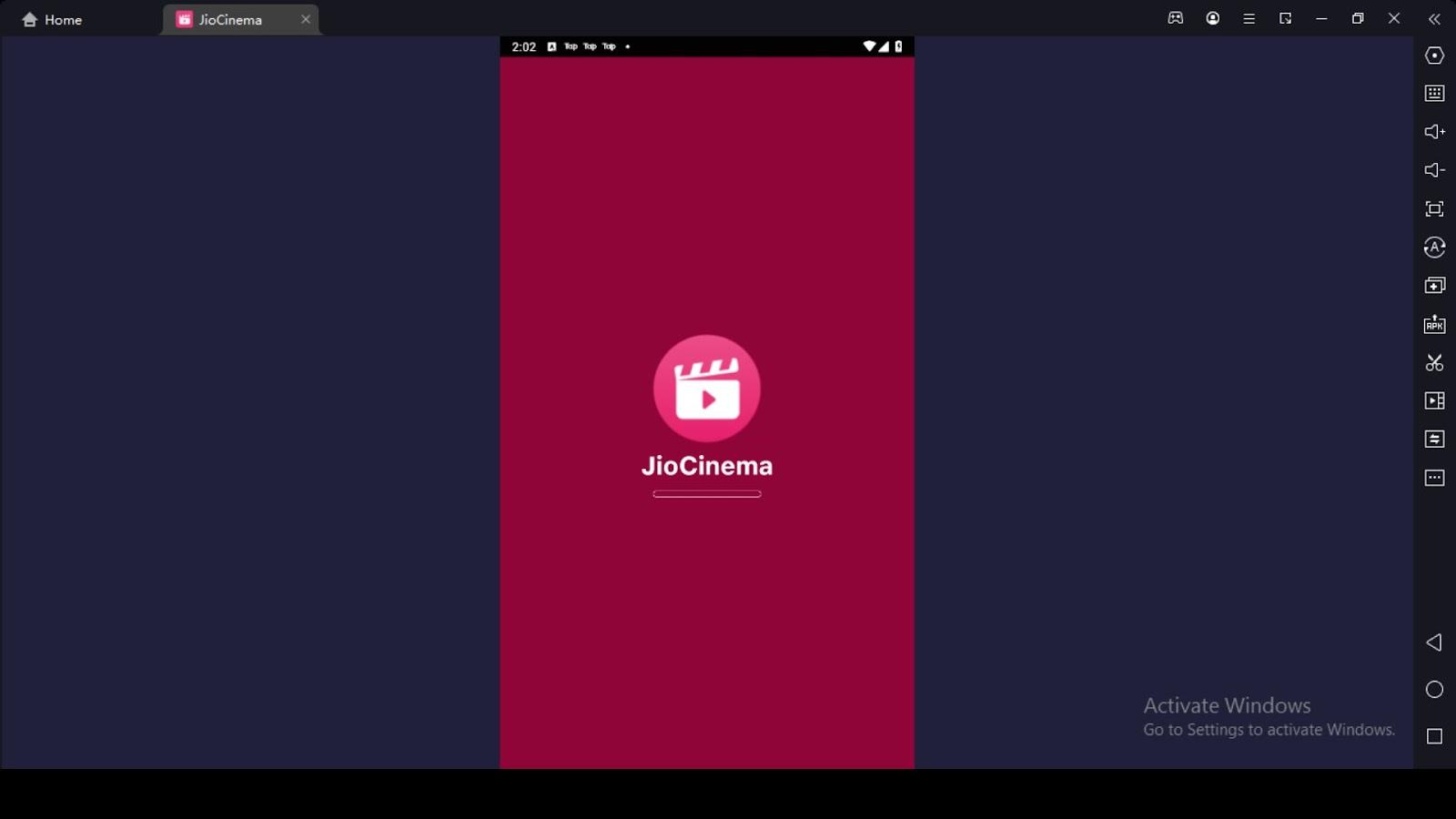 JioCinema is an app that has been designed for Indian soccer fans to enjoy the FIFA World Cup Live from their mobiles. Unlike the other streaming free sources, this allows you to watch all these actions in the FIFA World Cup with several languages provided. Now all Indian soccer players have free access to this app, and it was originally designed for the love of sports with a live streaming facility.
So, if you are unable to visit the FIFA World Cup live in action, don't worry, JioCinema will give you real-time experience from their app, and this is the guide for you to use it, reasons to use it and how you are going to take it to the PC as well. You will be assisted with the best android emulator: LDPlayer 9, here, and it is high time for you to take the JioCinema on PC. Now, let's start to learn about the things you need to know for a PC experience as follows.
How Can I Watch the FIFA World Cup with JioCinema?
As the official live broadcaster for the FIFA World Cup in India, you have to be a user of Jio with its ID to use this app. So this is an exclusive app for Indian fans, but still, this is free. So let's get to know about how we can watch our live streams for the football matches through this app as follows.
First, get yourself to the Google Play Store and search your app there.

Download your app and install. The open it from your mobile

There will be a tab named FIFA which gives you access to watch your live stream

Whatever the live stream you want, you can click it and watch it for your FIA World Cup enjoyment
There will also be the highlights of the past matches, expert talks, iconic moments, and guides for football, as well as guides for the teams available here apart from the live matches. And it is just a perfect place to enjoy your live-streaming football desires to the best as an Indian fan.
Advantages and Disadvantages of JioCinema
Although this is a free app that allows you unlimited freedom to enjoy your live matches in FIFA World Cup Qatar 2022, it is just wrapped up with some advantages and disadvantages. So, let's get ourselves familiar with them as follows.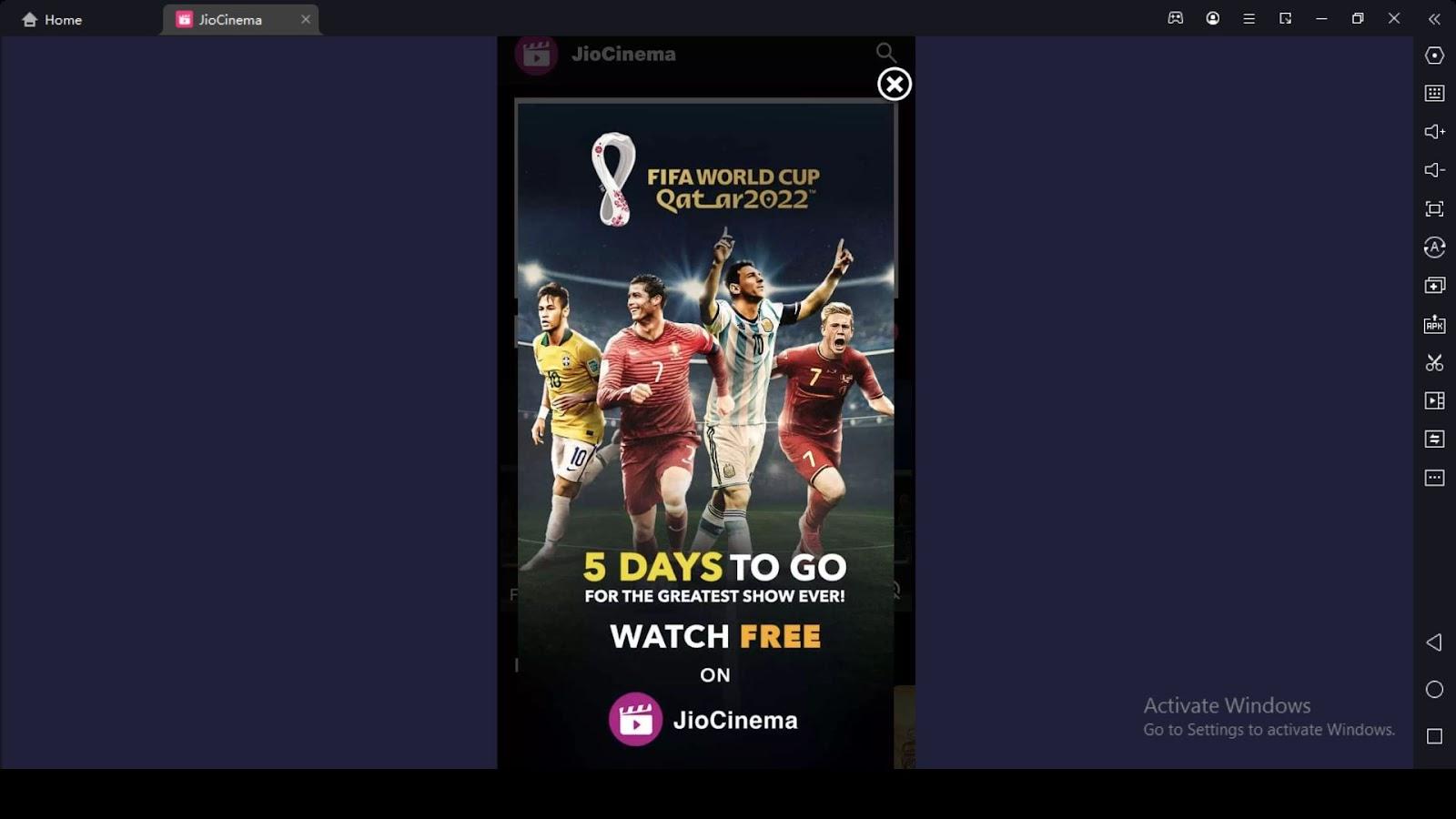 Advantages
Here are the advantages that we can grab from using this app.
This app streams with different languages, such as Bengali, English, Hindi, Tamil, and Malayalam. So multi-language users from India can use the app to the fullest with the best support.
It is not just an app that only allows you to watch FIFA. It also streams movies and dramas, as well as some entertaining videos combining shorts, movie reviews, trailers and many more in there. So it is a whole package of the app to make you enjoy it to the fullest.
You can resume your videos here, so you still can watch some important things; simply go to the app, and you have it all for free.
Disadvantages
When an app comes with some advantages, it also for sure comes with disadvantages too. So, here are some of the disadvantages associated with this live-streaming app.
How to Play JioCinema on a PC?
JioCinema provides a method to watch the live streams for their website online, and you can visit their official site and continue watching your live streams as a PC user. But, this doesn't guarantee for any to give a superior quality for their streaming, and it has no specifically a stable, designed method to use it on a PC such as an app. But still, you can have the full experience if you go with LDPlayer 9 with this app for PC, and it is not just giving you a wider screen; it also comes with loads of benefits as follows.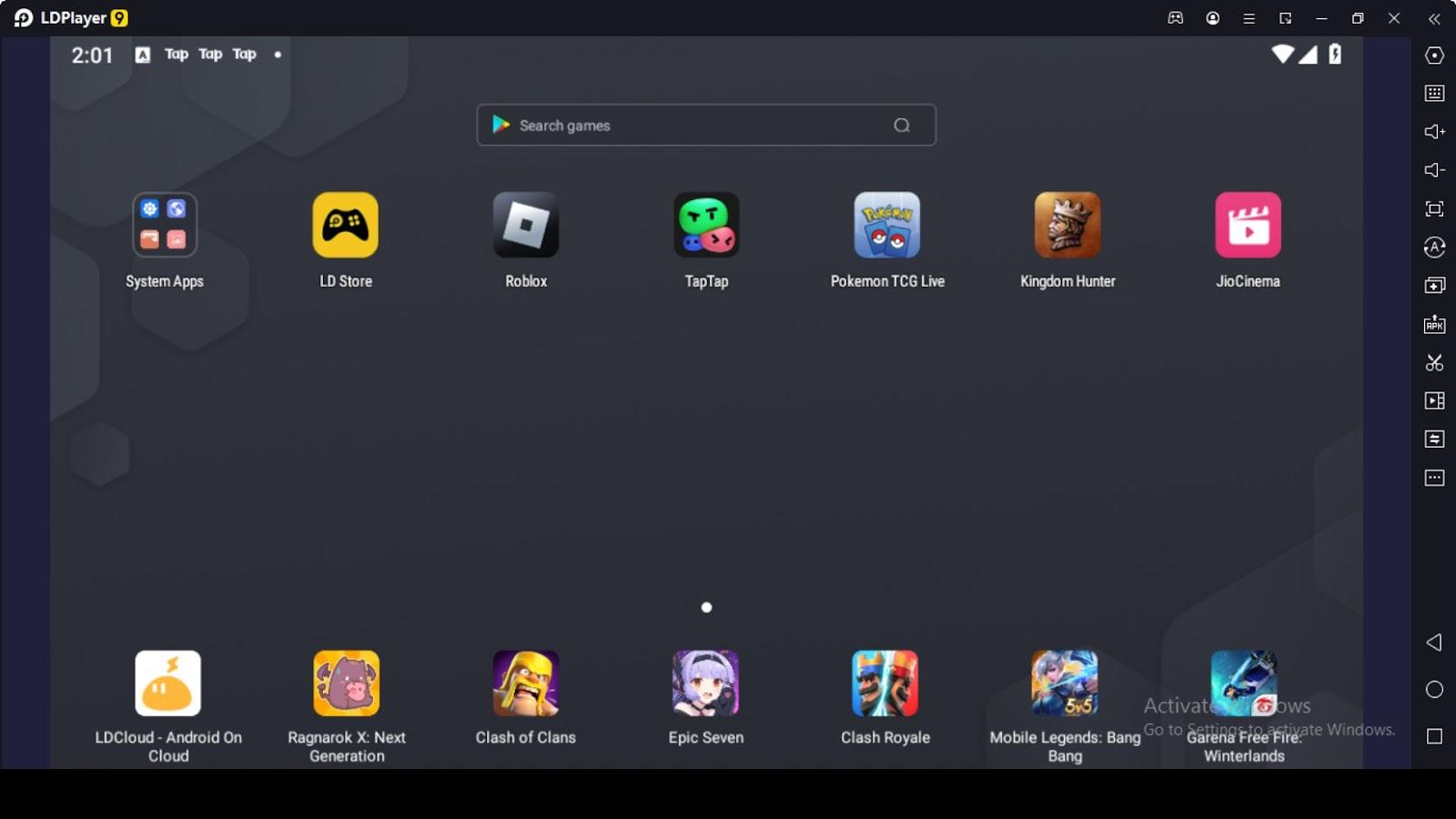 LDPlayer 9 can give you a smoother interface to handle the app

The most requested design, the wider screen rather than having that just a tiny mobile screen, can be taken here

The screen and the design can be optimized in the way you want

The graphic quality can be enjoyed to the fullest with your love screen here

No more battery death issues, and you will have seamless live streaming enjoyed with LDPlayer 9
All you have to do is, visit the LDPlayer 9's store after you have installed the emulator and then install the app to the device. Then, open it up and enjoy your live streaming to the best you can.
Conclusion
So, it is time. Are you ready, all the Indian football fans? It is now the time to enjoy theFIFA World Cup Qatar 2022 in real-time streaming, and JioCinema will take care of your live streaming to the fullest. After all, these all are offered to you for free, and it is high time to enjoy the love matches at your home.