Pako Highway is a racing game with many stages and various types of cars that you need to use when playing it, and as it is a racing game with so much competitiveness, you need the best tips and tactics to improve your play style. The game allows you to race on the highways in between traffic, and that is what makes the game much more thrilling because, other than the opponent racers, you have to race with yourself to win the matches, completing them hundred percent. You have these Pako Highway tips right now with you, so you're winning.
Table of Contents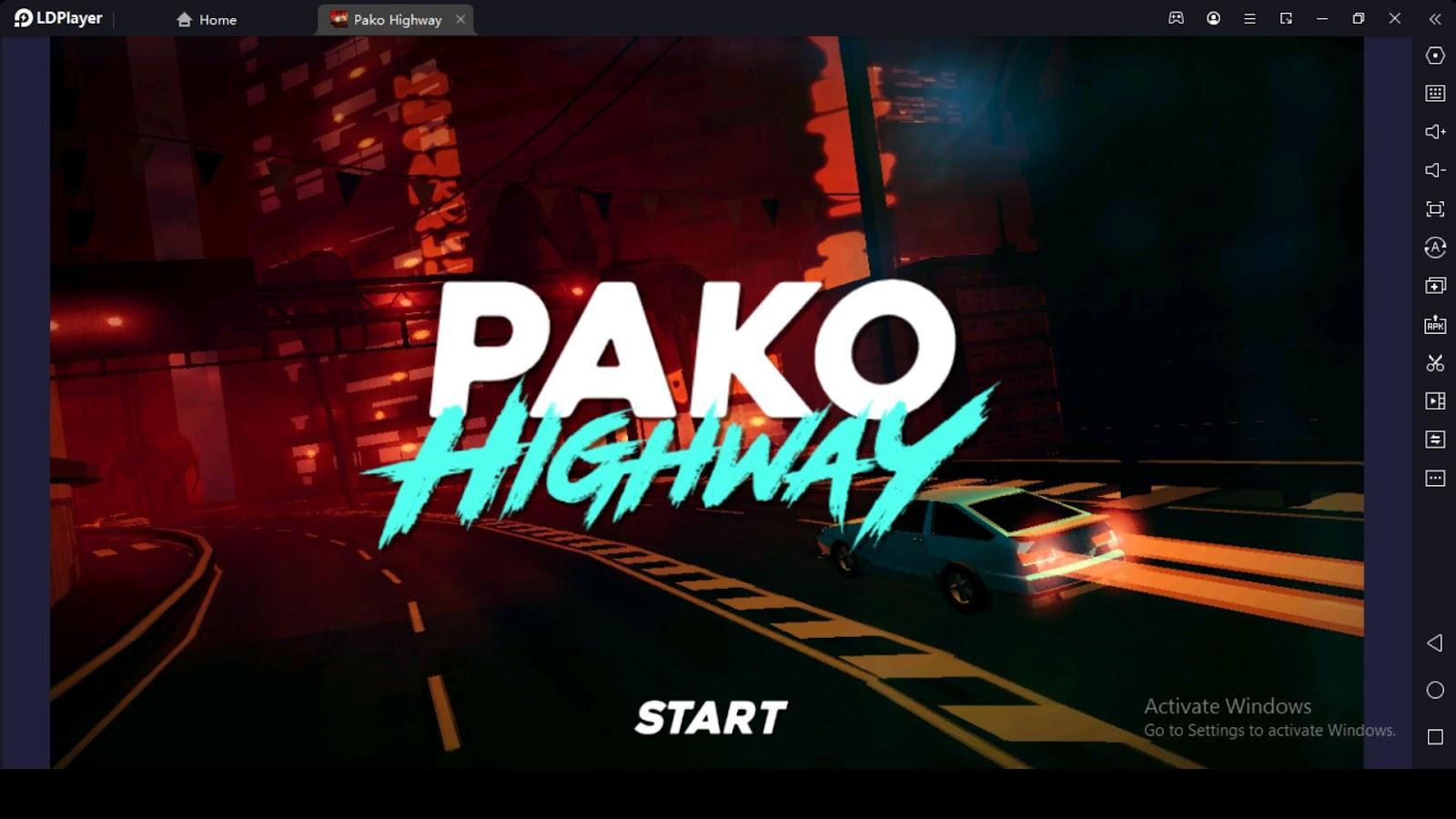 The best Pako Highway tips and tactics we mentioned here will benefit all the players to achieve better achievements in the game, and you can directly go to the guide below to learn what we have brought you here. The main thing to do in this game is race through obstacles while dodging them, and as you have this guide right now, it will be easy for you to play Pako Highway on PC. So, are you prepared to keep high score records in each stage that you enter? Then, please read this guide until its end and be successful.
Control the Car Movements
Controlling car movements is another tactic you can use when you race on Pako Highway using various cars in various stages. So, the races are automatic, so once you start racing on a stage, the car will accelerate forward automatically. Therefore, you do not have to accelerate your car, but you should concentrate more on the race because there are lots of obstacles you have to avoid, and for that, you should control the car's movements.
The car accelerates on its own, but it has no consciousness to avoid vehicles on its own, and that is where it needs a player like you to control its movements. Here, there are no specific icons or a layout of controls to move the car in different directions, but you should tap on the left side of the screen to take the car to the left side of the track, or you should tap on the right side of the screen to take the car into the right side of the racing track.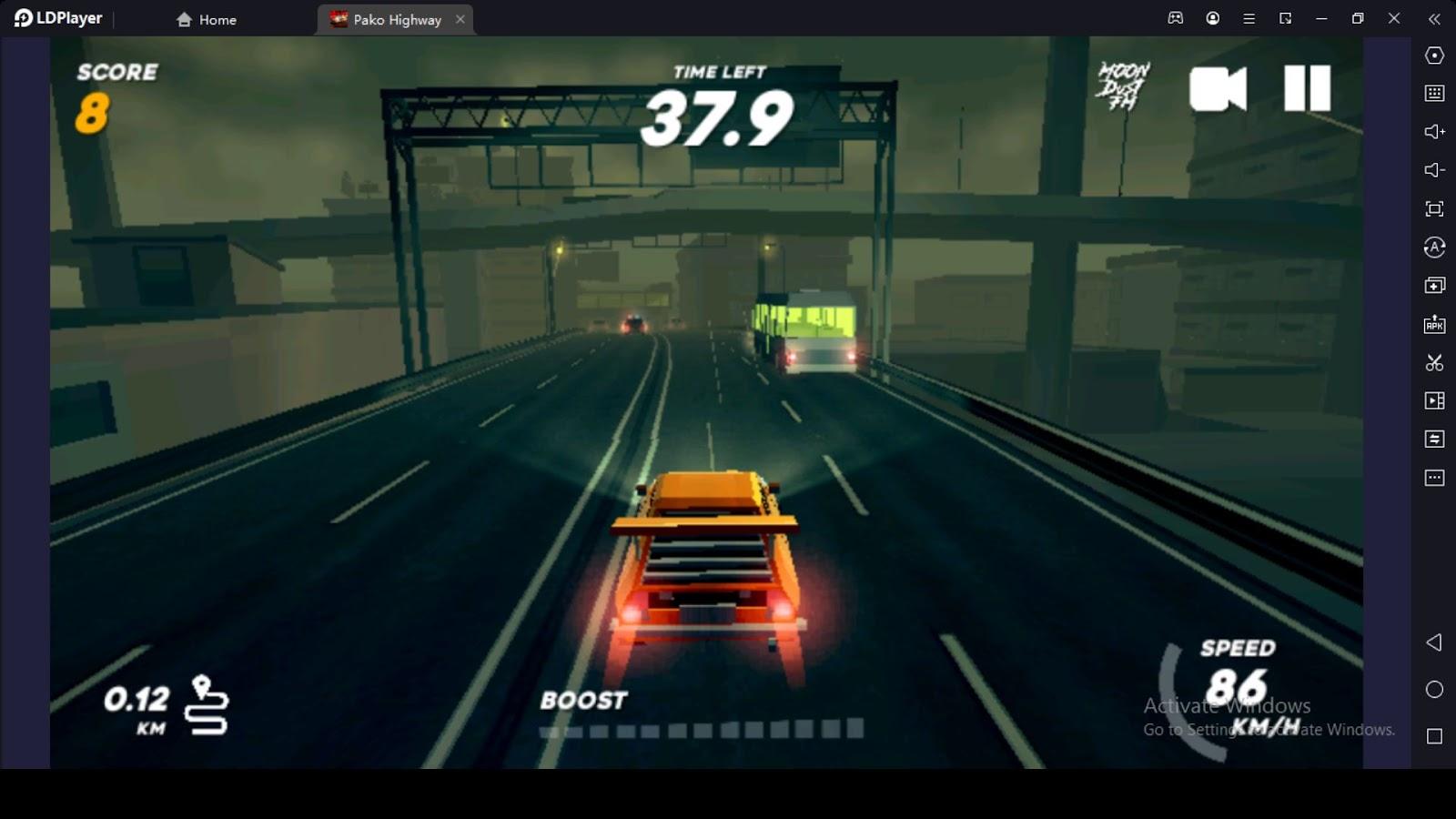 As this is a mobile, you should tap on the touch screen on different sides to move the car efficiently, and the way you control the car will decide how much time you can hold onto the race in a different stage. But the best way to play this game is to play on your PC with the best android emulator LDPlayer 9, because it is better to have a broader vision to play this game while experiencing the high-quality graphics.
And also, the Keyboard Mapping feature is there in the LDPlayer 9, and you can use it to set your preferred shortcut keys to control your car efficiently. Other than tapping on different sides of the mobile, it is better to control the car movements more effectively using the shortcut keys assigned by LDPlayer 9's Keyboard Mapping feature.
With the help of LDPlayer 9's awesome features, you can have fantastic raceplay without being dumped before the time is over. So, as mentioned in this Pako Highway tips and tactics guide, you should use LDPlayer 9 to play this game and race with much better capabilities.
Race Until the Time is Over
There is a given time for you in each stage when you participate, and if you can only hold onto the game once the time is over, you will fail. When you fail, you receive only a few hundred percent rewards, but you only receive for the percentage you complete in the relevant stage.
Therefore, holding onto the game or stage you have selected to participate in is essential. When you do so, you are going to have all the rewards as well as you will be able to unlock higher stages with the coins you earn because when you complete a stage hundred percent, then you will earn coins as rewards. You will gain experience points (XP) which will help you to upgrade your game level.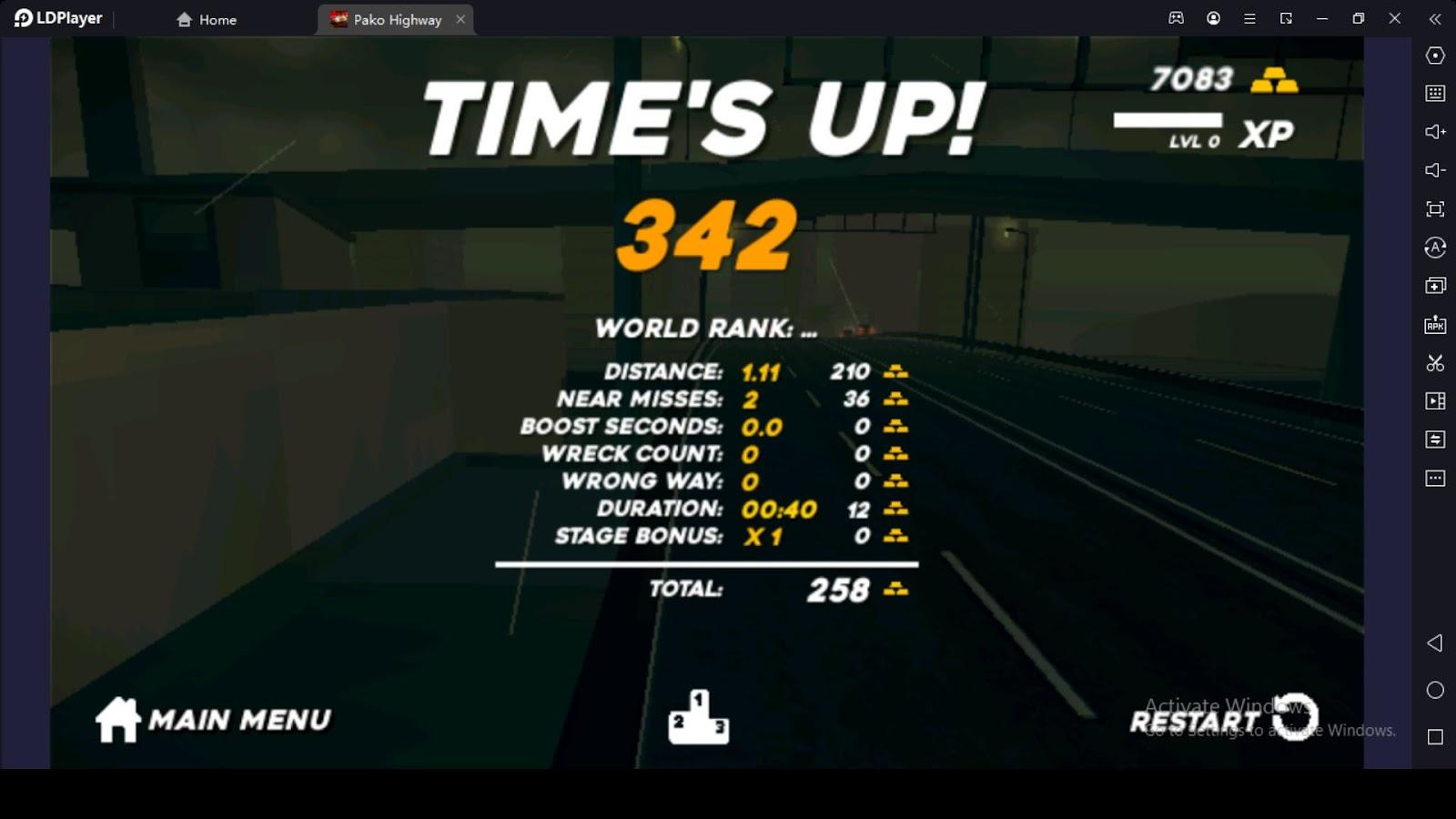 So, since the time given for each stage is very little, like 40 seconds, why do you think you won't beat the time? Yeah, we accept that the game is not easy because of the obstacles you face and the race in the traffic. That is what makes the stages very difficult to complete. Even so, if you are skilled with the practice you earn through continuous gameplay, then the forty seconds you have to race in stages are not such a big deal for you.
When you race within the applicable time limit, you should try your best to cover a considerable distance on the highway you race because even if the time is over, the highway has no destination here. And the speed you maintain in your car will help you to cover a significant distance and earn more rewards. Therefore, in the next part of this Pako Highway tips and the best tactics guide, you will learn how to boost your speed to cover more distance on the racing track.
Perform Near Misses
Near misses are very important, and it can be known as one of the best Pako Highway tips you can use when you race through different cars. Did you know speed is essential when you take part in races? And what if you cannot boost your speed when you race? It will make you have low progression and result in you earning less money after the appropriate time.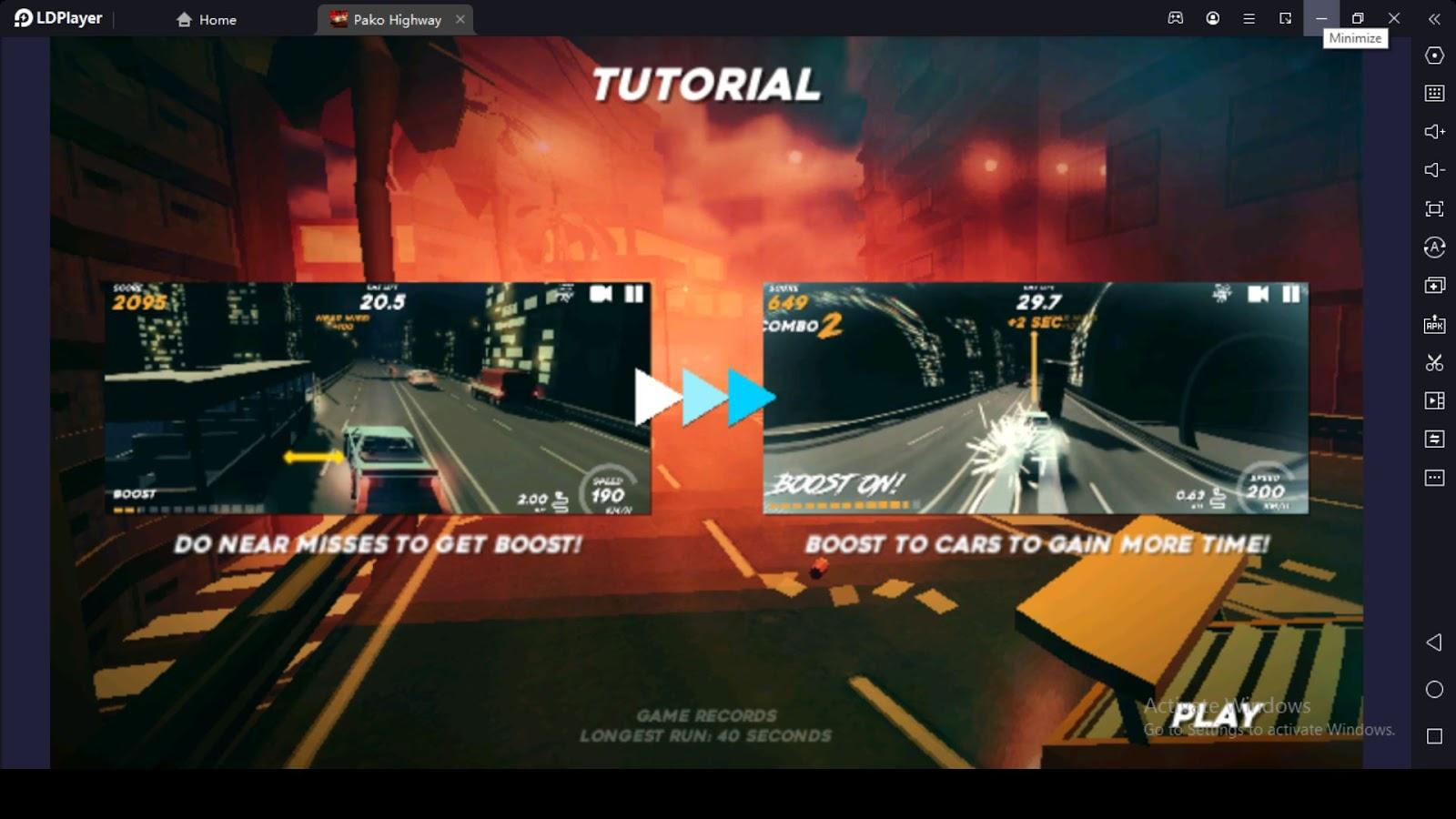 Therefore the best way to boost the speed is by performing near misses. What is a near miss, and how do you perform it? Near miss is when you race, you see many vehicles on the road, and you have to avoid the vehicles to race until the relevant time is over.
So, when you avoid vehicle crashes, you have to pass the vehicles very carefully, and when you pass the vehicles, if you can do it without keeping a big gap between your car and the vehicle you pass, then it will be considered a near miss. And the lower the gap or space between your car and the vehicle you pass, you will earn boosts to speed up the car.
Once you can fill up the speed boost bar, the game will boost the car speed up to a certain number of seconds. Like this, you will be able to boost up the speed of the car while gathering boosts through performing near misses in the Pako Highway game.
Earn Daily Rewards by Watching Advertisements
Daily rewards are like daily login rewards that you can earn through logging into the game continually each day. But there is no special menu to earn daily rewards. So, how do you earn daily rewards?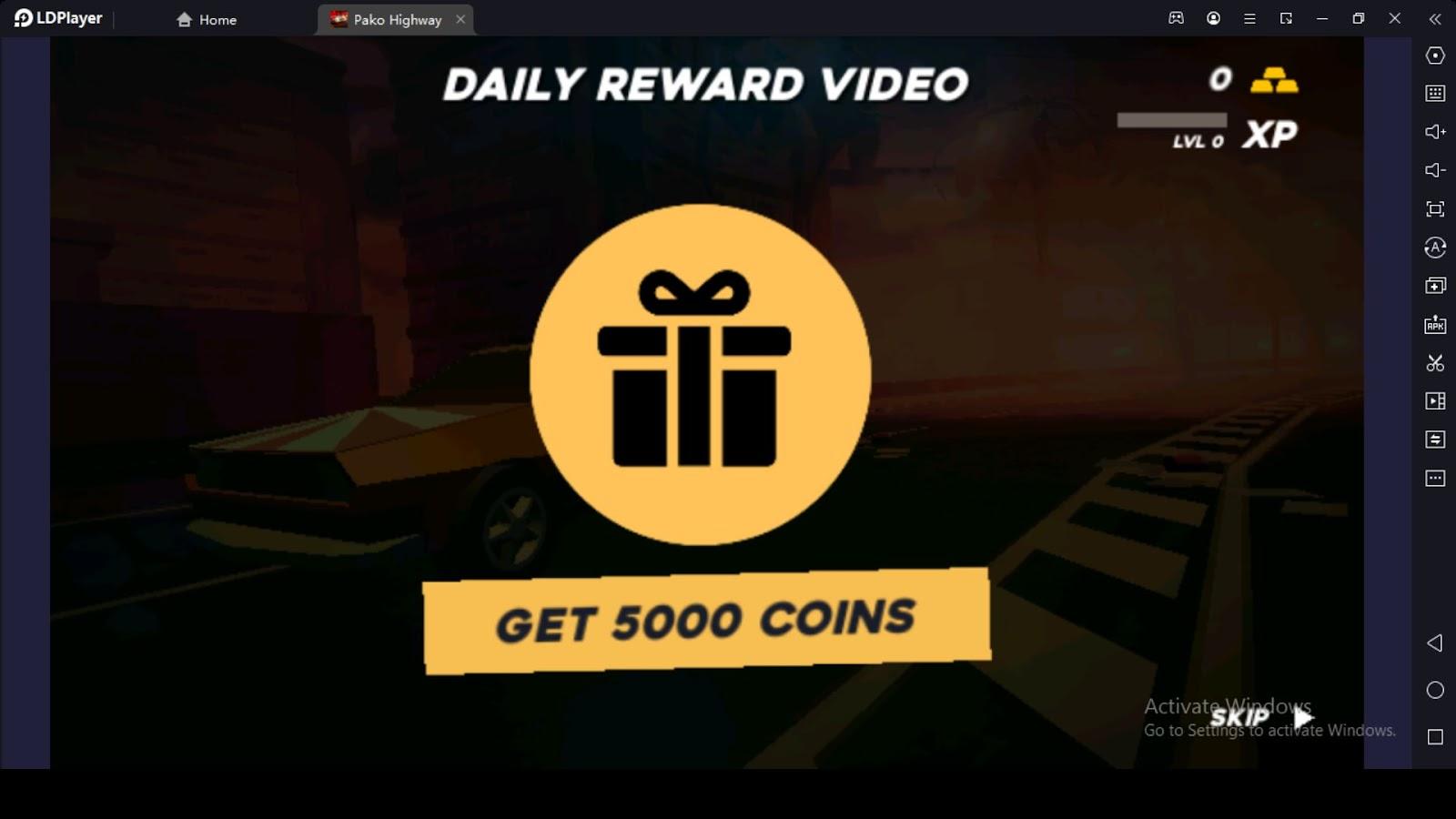 It is simple when you are going to enter the races after choosing a car; you will see a daily reward video rewarding you with a certain amount of in-game currency, coins. When you play the video, you will receive a reward for that.
So, as it is one of the best Pako Highway tips to earn daily rewards by logging into the game, you should follow it. When you log into the game, as we said earlier, you will receive coins as rewards, and as coins are required to do anything in this game, you should take notice of a chance that lets you earn more money. As it is effortless to earn money through watching an advertisement daily, you must watch it and earn rewards that will help you to advance your gameplay with better cars and racing tracks.
Conclusion
These are the best Pako Highway tips you need to have a better race, and when you use these tips well when racing, they will help you to achieve the best results in each stage, and also, you will be able to finish stages with hundred percent completion if you use these tips well. As a Pako Highway beginner, it is helpful to learn these all tips for some best achievements here, it will lead you to make your gameplay efficient.