Worms Zone .io - Voracious Snake is an interesting multiplayer game. Playing this game should not be limited to a tiny mobile device. The free Android emulator - LDPlayer will allow you to play Worms Zone on your PC with a larger screen and additional features, like keyboard control, which will not only help you grow your worm freely and enjoyably, but also render a unique gaming experience.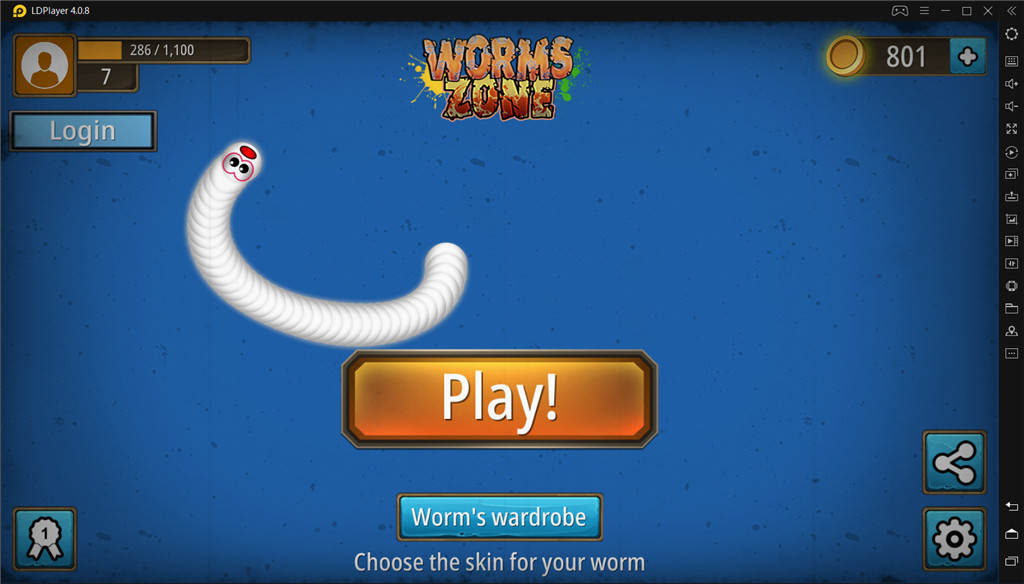 How to Download Worms Zone on your PC
The following will give you a simple guide to download Worms Zone .io – Voracious Snake on your PC.
Step 1: Download LDPlayer on your desktop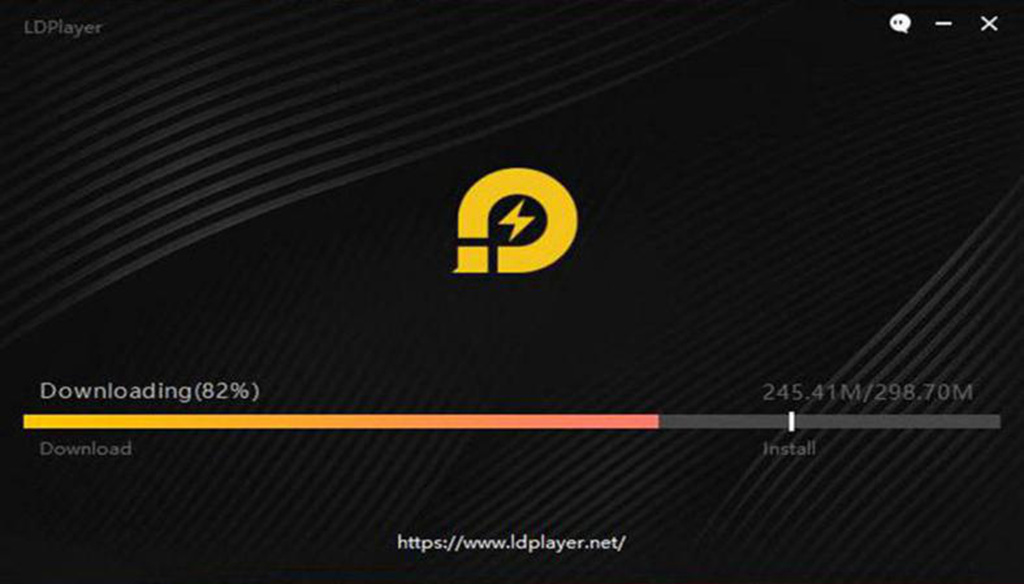 Step 2: Search Worms Zone on the Play Store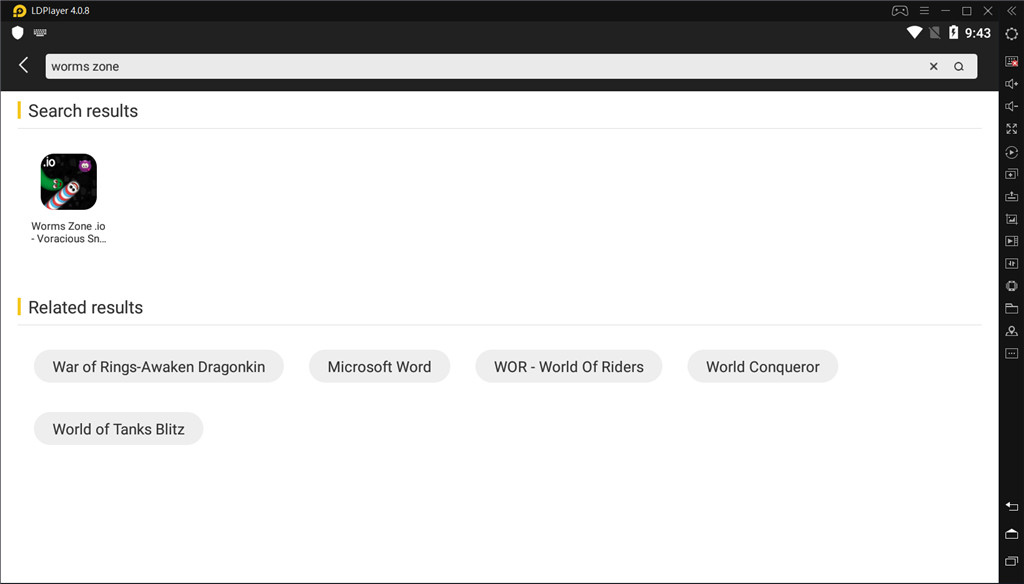 Step 3: Install the game on your emulator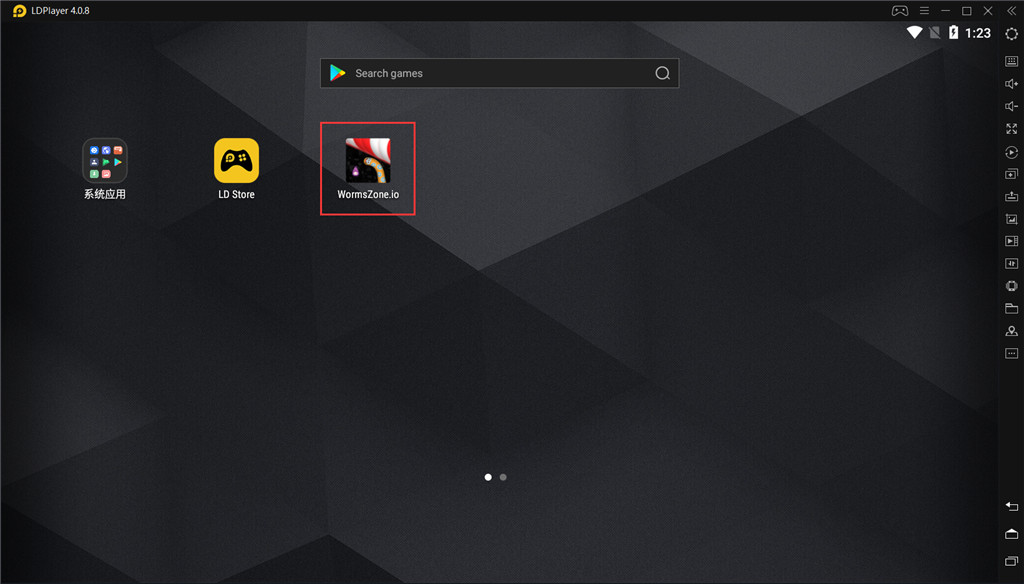 Step 4: Enjoy playing Worms Zone with LDPlayer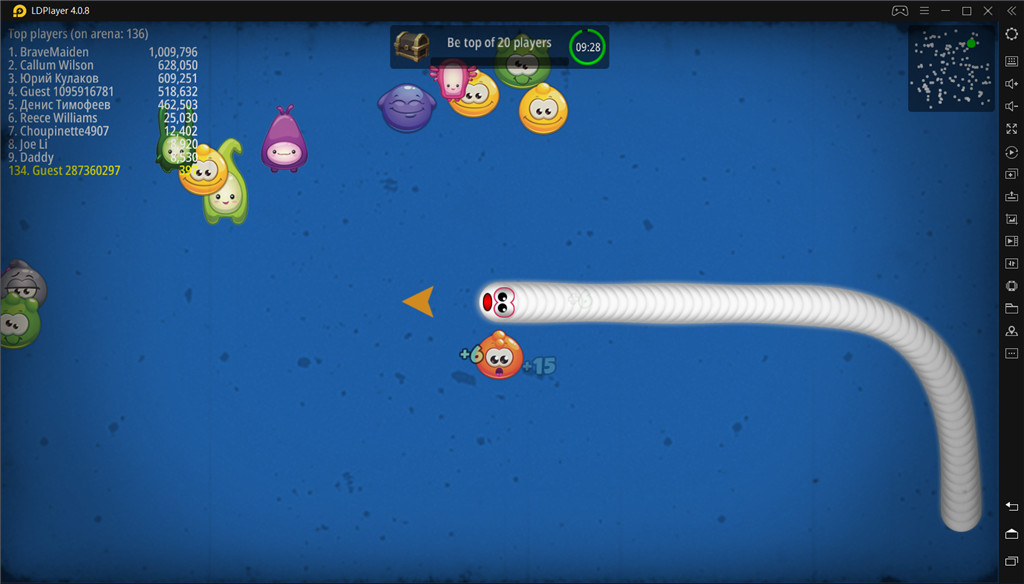 The Gameplay of Worms Zone PC
Customize Your Worm
If you dissatisfy the appearance of your worm by default, Worms Zone allows you to choose the skin for your worm in the worm's wardrobe. You can select the desired color or use various colors at the same time to dress up your worm. Moreover, the face of your worm can also be shifted within the recommended faces. Please notice that some colors and faces can be used on the condition that you reach a specified level or you should buy them for coins.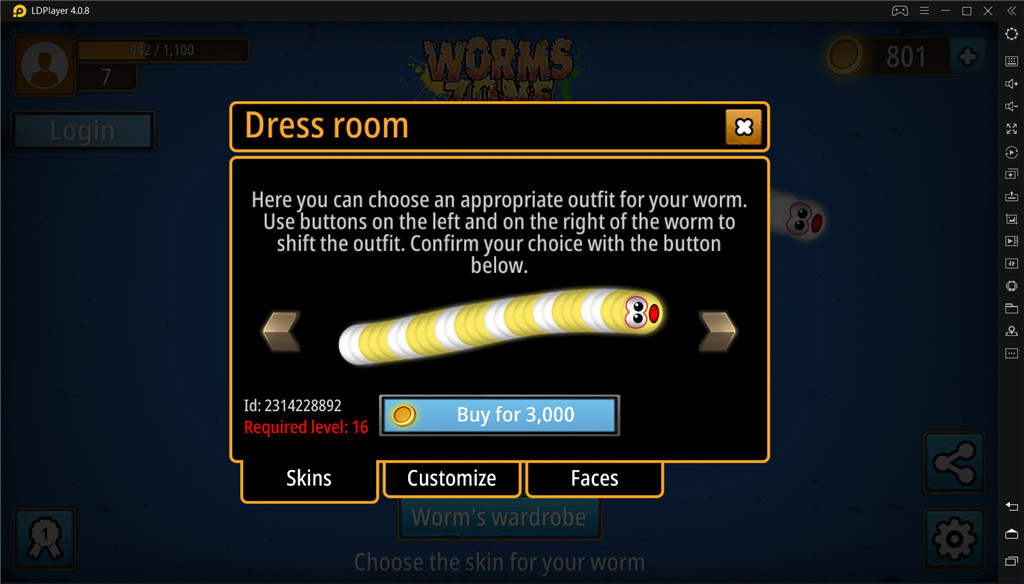 Easy to Play with Keyboard Control
Worms Zone is an attractive worm game, which is suitable for all ages. Even though you are a new beginner, it is fairly easy for you to master the rules of this game. You can use a mouse to control your worm on your PC, and the more convenient way is moving your worm by keyboard with LDPlayer. Finding the keymapping feature on the toolbar of LDPlayer, and then dragging the "move control" icon to the game page, you can tap "W, A, S, D" to control your worm.
During the game, your worm will grow longer through eating the food within an enormous area. With the growth of your worm, you can make a chance to kill other worms to get points. Also, you are supposed to concentrate your energy to move your worm to evade those bigger worms because they will kill your worm easily. But you can watch a video or spend coins to revive your worm if your worm is killed. The other thing you should notice is that you do not make your worm hit the walls.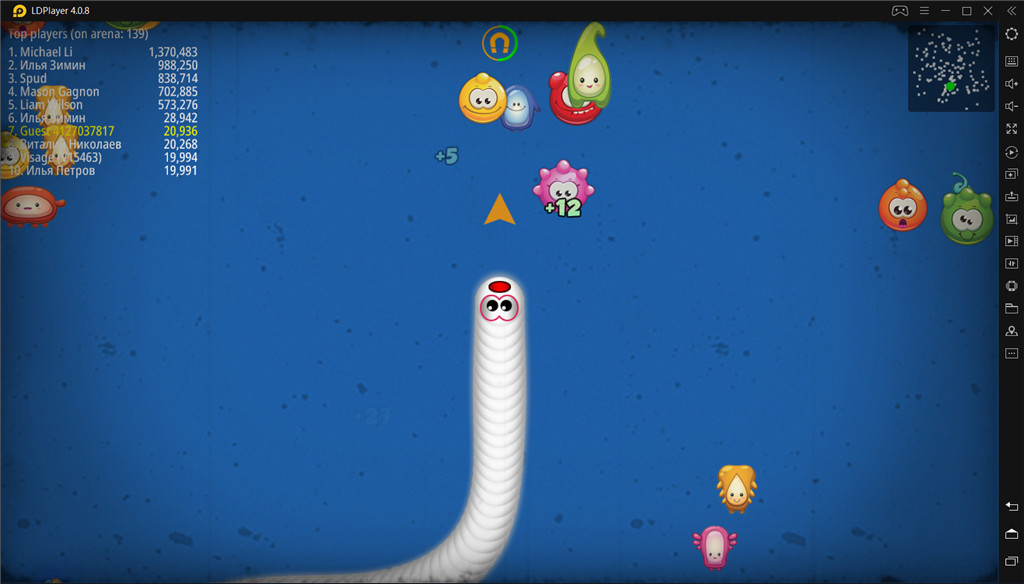 The worms always have an insatiable appetite. As long as your worm is not killed, it has endless food to eat. However, the worm will grow big enough so that the screen cannot fit it. Additionally, the worm will obtain some bonuses as extra supplies, like coins or special potions. In this game, your goal is to become the top player on the arena.
The Flaws in Worms Zone
However, Worms Zone actually can be improved in some aspects. In the Worms Zone, you have to watch advertising videos if you want to continue or restart this game, which may waste you a few minutes. In addition, there is no "pause" button if you want to do other things, and you should be out of play, and then have to start all over again. The game cannot be continued anytime like other games.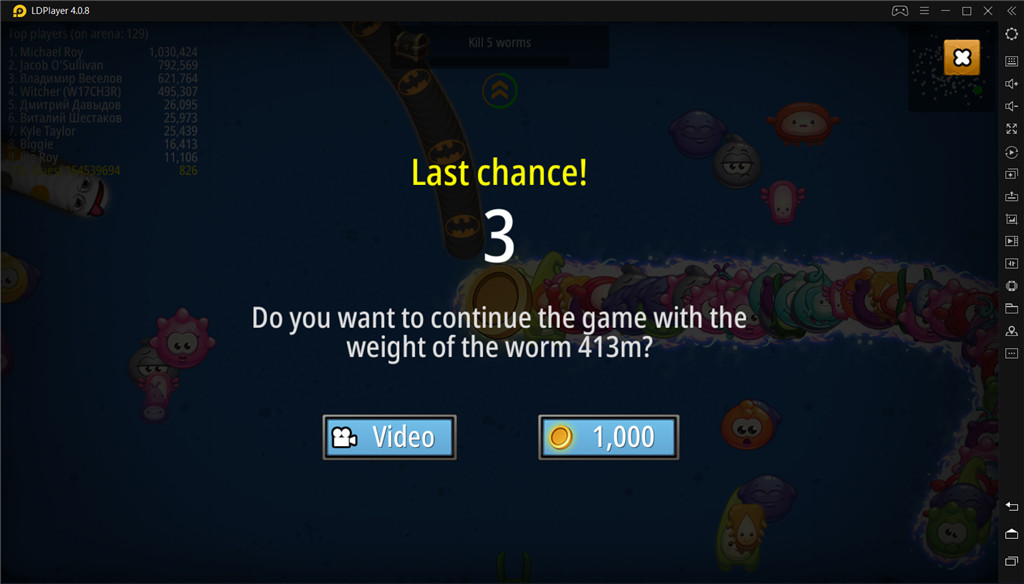 Although Worms Zone is a multiplayer game, all other worms are not controlled by real players. Thus, it would be better if Worms Zone enables game players to invite their friends and create a room to play this game together. However, Worms Zone is the best worm game so far, maybe in future the developer will improve the game and make it more interesting.
Conclusion
Worms Zone is a really addictive game that makes game players indulge in this game for a long time. Whether you take a few minutes or several hours, you will not get boring owing to your fierce ambition. Thus, Worms Zone is a time killer for your spare days. Moreover, playing Worms Zone .io - Voracious Snake on PC with LDPlayer will give you a different gaming process.