Fate Grand Order is growing out its popularity for years and now it has turned up to 6. It is the 6th anniversary of Fate Grand Order from this wonderful tactical game and throughout these six years, the game has continued to earn massive success with its deep story and impressive gaming strategies. Masters in here summoning the servants and now it has continued to step on the 6th anniversary as well.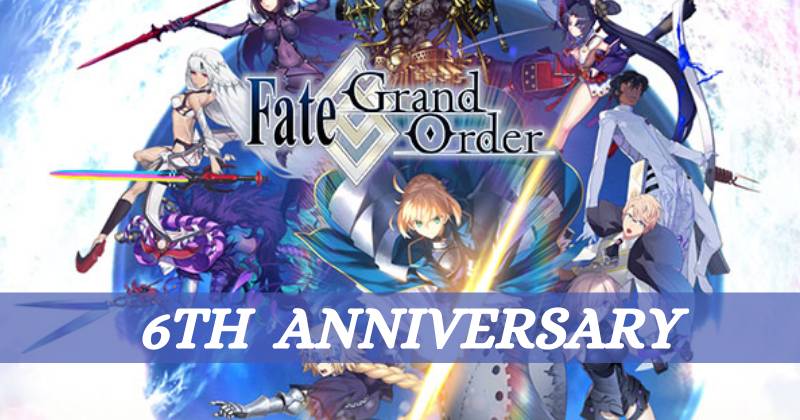 With this amazing turning up to the 6th step, the game has decided to offer 12 different banners to the gamers and one of them is offering a free five servant to any master who has been finished with the Fuyuki. So today, in this guide we are going to talk about the this summon offer comes on this 6th anniversary. It is time to download Fate Grand Order on PC and enjoy the unique offers that you are gaining through the game.
Special Summoning
Without concerning the current servants on the gacha of Fate Grand Order, now the Japanese version is going to offer a free servant of five starts to any master. The masters who have been finished with the Fuyuki taking this chance and there will be 32 total servants to choose from the game. There will be no time limit for the end of this offer.
Players who have already cleared the Fuyuki can access this offer by going into da Vinci's workshop. You have to select their first option as the event item exchange and the first banner you see is exchanging for one copy from listed SSR characters as follows.
Class Saber
Altera

Artoria Pendragon

Mordred
Class Archer
Arjuna

Orion

Napoleon

Nikola Tesla
Class Lancer
Artoria Pendragon

Enkidu

Karna

Bardamante
Class Rider
Achilles

Europa

Ozymandias

Quetzalcoatl

Queen Medb

Francis Drake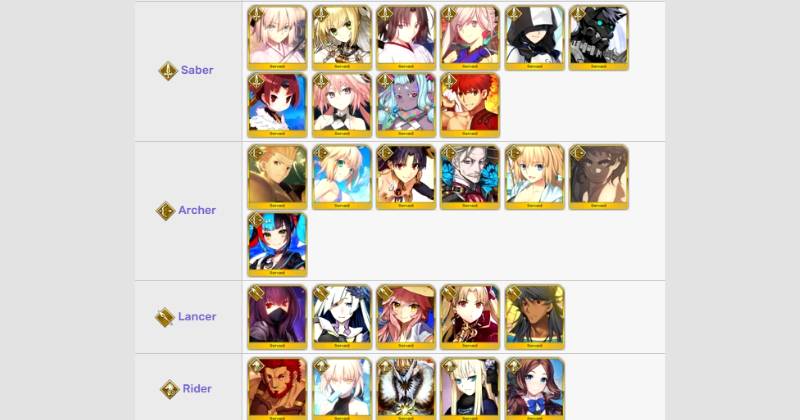 Class Caster
Anastasia Nikolaevna Romanova

Xuqnzang Sanzang

Scheherazade

Zhuge Liang

Tamamo no mae
Class Assassin
Osakabehime

Jack the Ripper

Li Shuwen
Class Berserker
Vlad III

Cu Chulainn

Xiang Yu

Nightingale
Class Ruler
Class Alter Ego
Class Moon Cnacer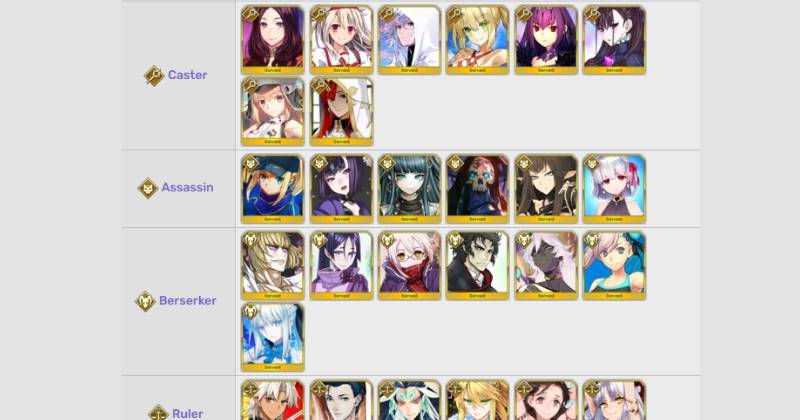 You can use the LDPlayer to have these summon options easier with the gameplay. There is a feature on LDPlayer called the Multi-Instance Sync and this will let you have different clones of Fate Grand Order at the same time. Every clone will perform the summons you want until you get the desired one and time will not take as a usual summoning.
This way it will be a lot easier for the gamers to have their best heroes on the game and summoning can be done faster and reliably by using this method.
Anniversary Offers
You will see a new gacha system as well. CSSR banners of the game are going to be offered for a limited time and there are a lot of graphic improvements to the animations of Noble Phantasm.
The five start servants that the master is choosing here are free and they are going to be available with the standard banner permanently. If a player is wishing to obtain a limited servant like Katsushika Hokusai or the Jeanne d'Arc Alter, they have to wait until they are returning into the gacha. Or they can give them a try on the GSSR banners.
For this sixth anniversary, there are twelve CSSR banners on this game and they all are separated from their class and date. The twelve banners included with special summoning are
Special Broadcasting campaign
This is happening until the 9th of August and clearing Fuyuki will offer 72 on Retweet and 84 from the challenge with Saint Quartz.
Login Bonus
Each day will offer rewards for the player for their login.
1st day with 10M QP and a golden apple
2nd day with 100K friend points with a golden apple
3rd day with 10 experience points with a golden apple
4th day with 100 mana prism with a golden apple
5th day with 10 status up cards with a golden apple
6th day with 10 status up cards with a one golden apple
7th day with 10 summon tickets with a golden apple
Cumulative login bonuses are
1st day with a status up card
2nd day with a status up card
3rd day with a Chaldean visionary flame
4th day with a rare prism
5th day with a holy grail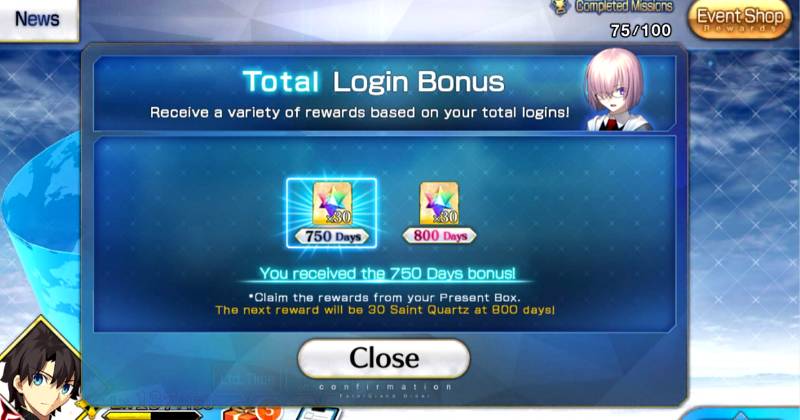 6th anniversary Lucky Bag Summon
Until is 15th of August, you can choose a servant from 12 polls which are categorized by period and class.
Daily paid saint quartz
The newest single option of summoning is using a one paid saint quartz per a day
Servant Coin system
All the players are receiving coins depending on their bond level and the number of obtaining servant times in the game. Players are getting the coins whenever they are summoning the servants or leveling up the bond levels/ when coins are overflowed, they will be automatically deleted.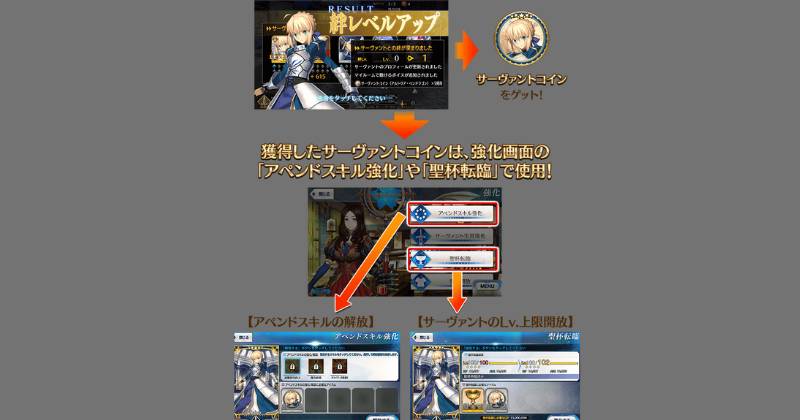 New Ember gathering and the Quests of Into the Treasure vault
There will be two daily quests releasing as Into the Treasure vault and Ember Gathering. Firs one is drooping the hellfire of wisdom while the other is featuring the statue of gratitude. It is dropping a heavy amount of QP.
Expansion of QP Limit and Storage
Command code, Servant storage. Craft essence storage, QP, second archives for servant and craft essence will be expanded.
Update of Extra missions
New extra missions and daily missions are updating within the game.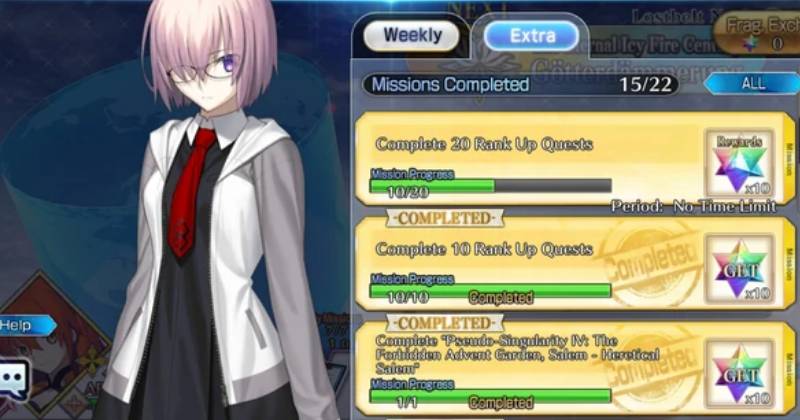 Interlude Clear's Saint Quartz 2x Reward
Saint quartz is rewarding for clearing the interlude and it is now doubled up. You can receive up to 138 saint quartz by clearing the whole interludes.
Adding ½ AP on Ember Gathering, Treasure Vault, and Training Field
All the daily quests are going to be opened for the campaign time and all these quests are having a reduced AP Cost of ½. And also there will be a high and a super success on three times more for the campaign duration
Just like the previous banners of GSSR, players will surely pull one of the limited SSR servants from here with your chosen banner. However, to have a reroll, you must have 15 saint quartz and it will be only for a one-time offer. You are eligible to pull a one from the banner and until the 15th of August, you can make a decision.
The GSSR is not going to last forever on this game but the new gacha system will. There you have the chance to pull one from those pick banners by using Saint Quartz. Players are allowed to use this for the limited banner only and not for the standard ones. And for the last, the game is displaying the Noble Phantasm from its full screen. Besides them all, there will be a frame appearing when the Noble Phantasm animation is going on.
Conclusion
So here ends our guide on the 6th anniversary of Fate Grand Order and make sure to have your summons with LDPlayer. It will be easier for you to earn the heroes than a normal method and the game will be so much easier with the LDPlayer features. Enjoy the offers bring up the game as soon as you can and make your gameplay more interesting.