Welcome you all to another Idle RPG game called Eternal Evolution. We are deploying into an arena with a team of heroes made by us here and the game doesn't end with the arena only. We also have numerous adventures, a story to be progressed, and challenging dungeons. Raid bosses and a way to earn from the game daily too. To do this all as a fresh starter, what you need is an Eternal Evolution beginner guide.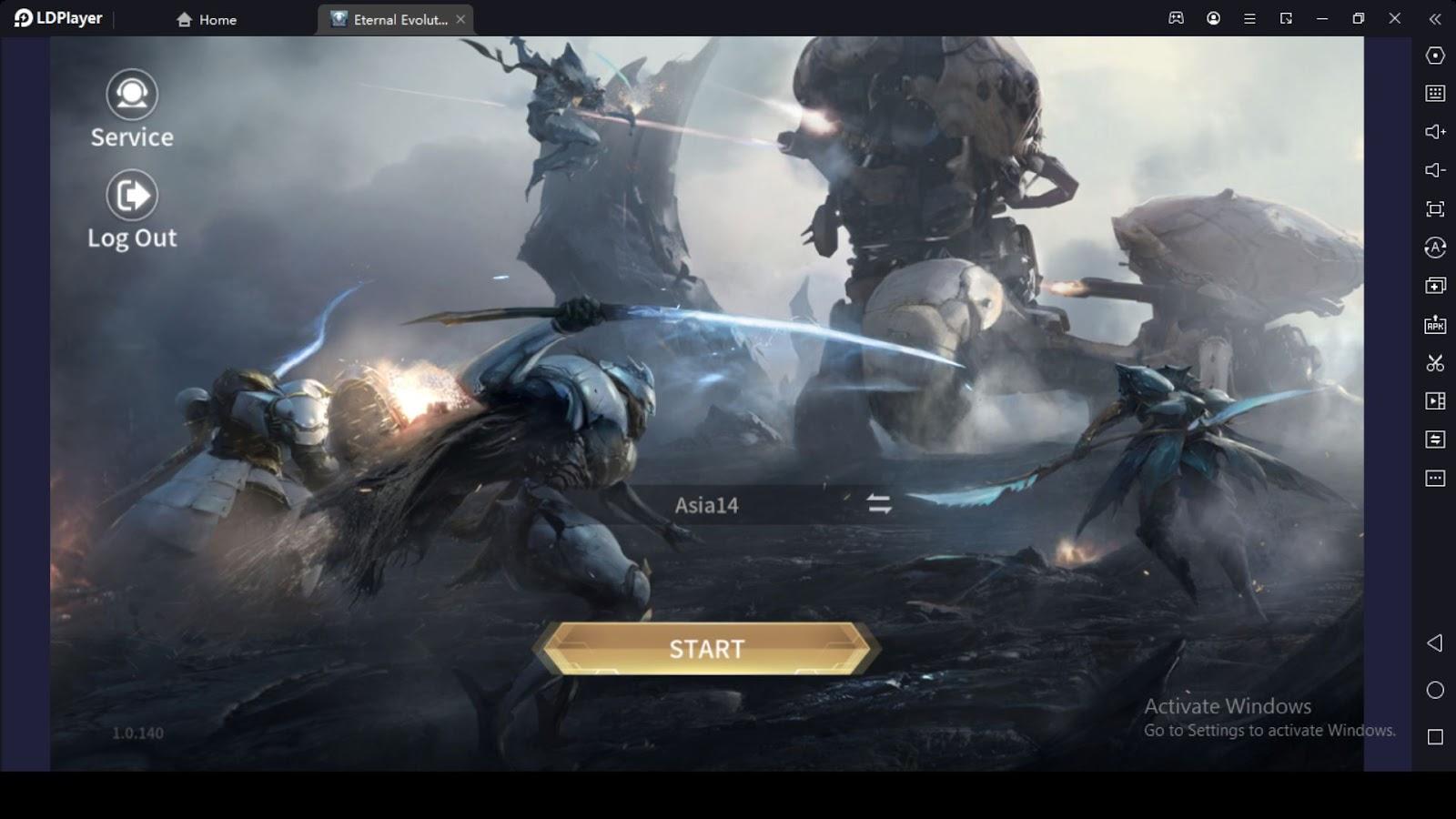 Download Eternal Evolution on PC
So, from this guide, you will learn the basics of your gaming with the must-know details, and we will give you an overall understanding of the gameplay. You will only begin your journey with two characters, but things are going to change when you have scrolled into the other components of the game. So, if you really want yourself to be prepared for the upcoming, stay here.
This beginner guide will focus mainly on understanding the game, and no need to talk here. Let's have Eternal Evolution on PC for a real gaming experience with LDPlayer 9, and let's start the beginner guide from here onwards.
How to Start as a Beginner?
First, as an Eternal Evolution beginner, you need to have a basic understanding of the gameplay. So let us recommend you an overview of it. Once you have started the game, you will be launched for a server there and then start to play your game. First, you will have to learn about the game's main story, and you will also be made more familiar with its fighting techniques.
You have to follow up with several stages, including multiple chapters, and as we mentioned before, your journey will initially begin with only two heroes. With them, you will learn the combat strategies of this game, and you don't have to handle your fights here manually. The game carries an automated fighting system in there.
But you will be the one who will use the rage skills manually based on your desires. Whenever there is a filled raged skill meter, you can use it on your heroes. There is also an auto option that you can use to fight against the game's AI and in here. You will also be enabled to use your raged skills with the full of a raged meter. With the use of this auto option, you can fast-forward the stages.
Lobby Guide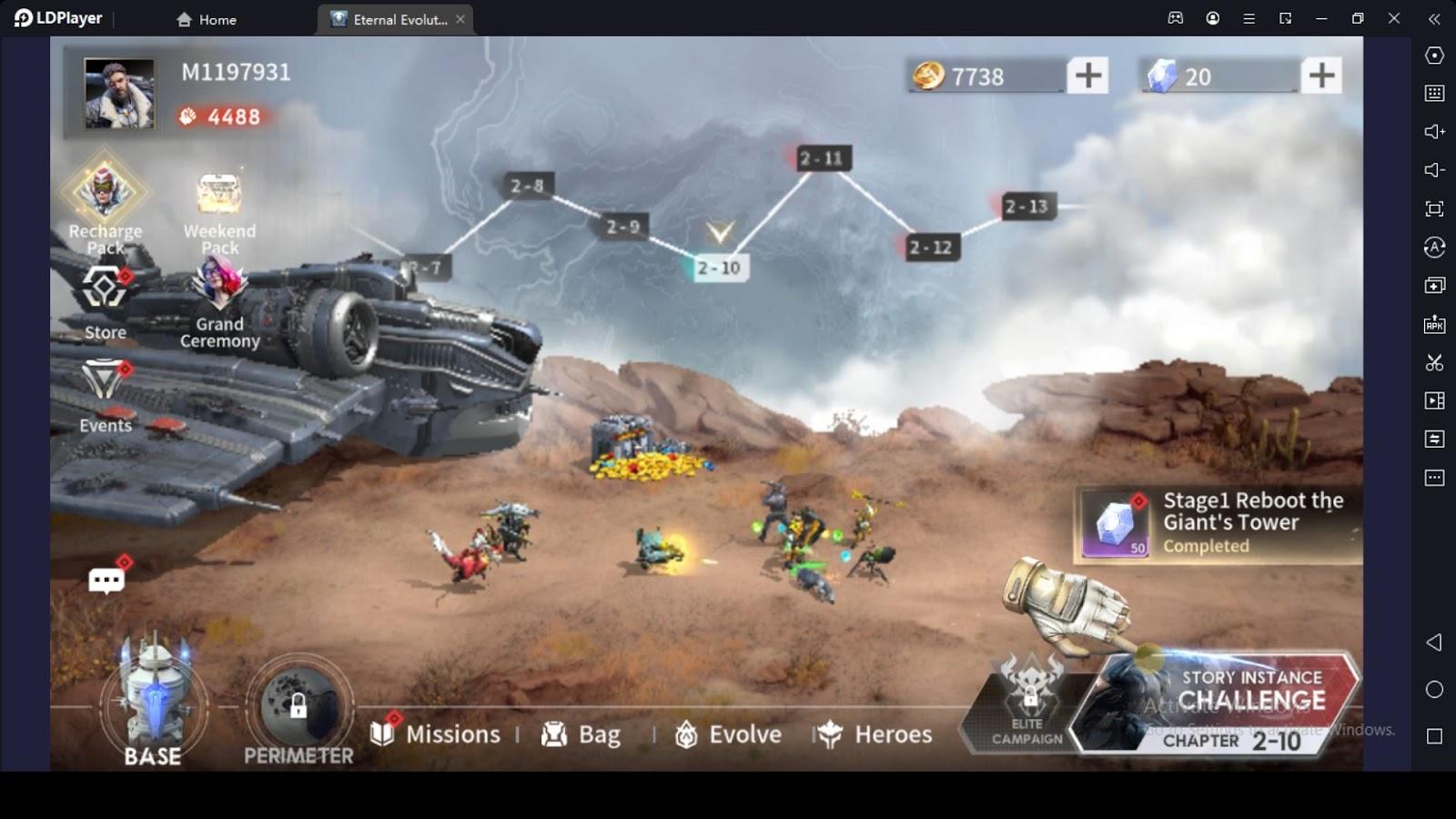 Lobby carries all the in-game features, and you can check your profile and the progress made from the lobby. This is a place to check your stats for the game, and you will be able to know your experience levels too. The lobby is also a place to customize yourself with the avatar and the name.
Eternal Evolution Beginner Guide for the Base
And now, let's get into the primary elements as a beginner. This is also identified as the central hub of your gaming, and your entire gameplay will be mainly energized from this section. The Base has several sections for it, and this is where you will recruit your heroes too. So let's get into each of the sections this Base holds.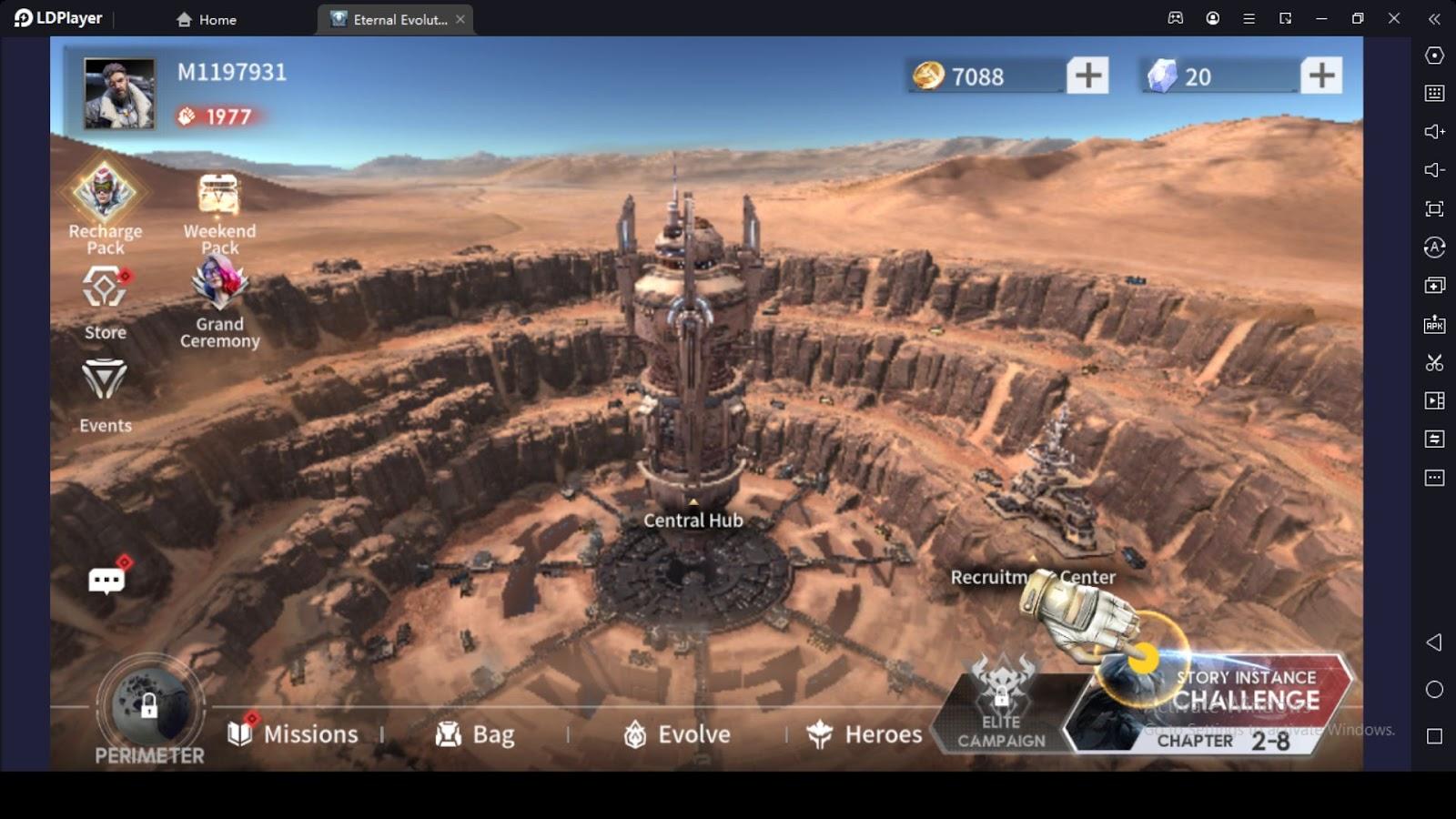 Recruitment
As we mentioned before, your Eternal Evolution tier list of heroes will be recruited here, and you must use limited and advanced recruitment cards to recruit your heroes. There will also be a friendship point strategy that can be used for recruiting. When you have diamonds with you, those can also be used for this recruitment process.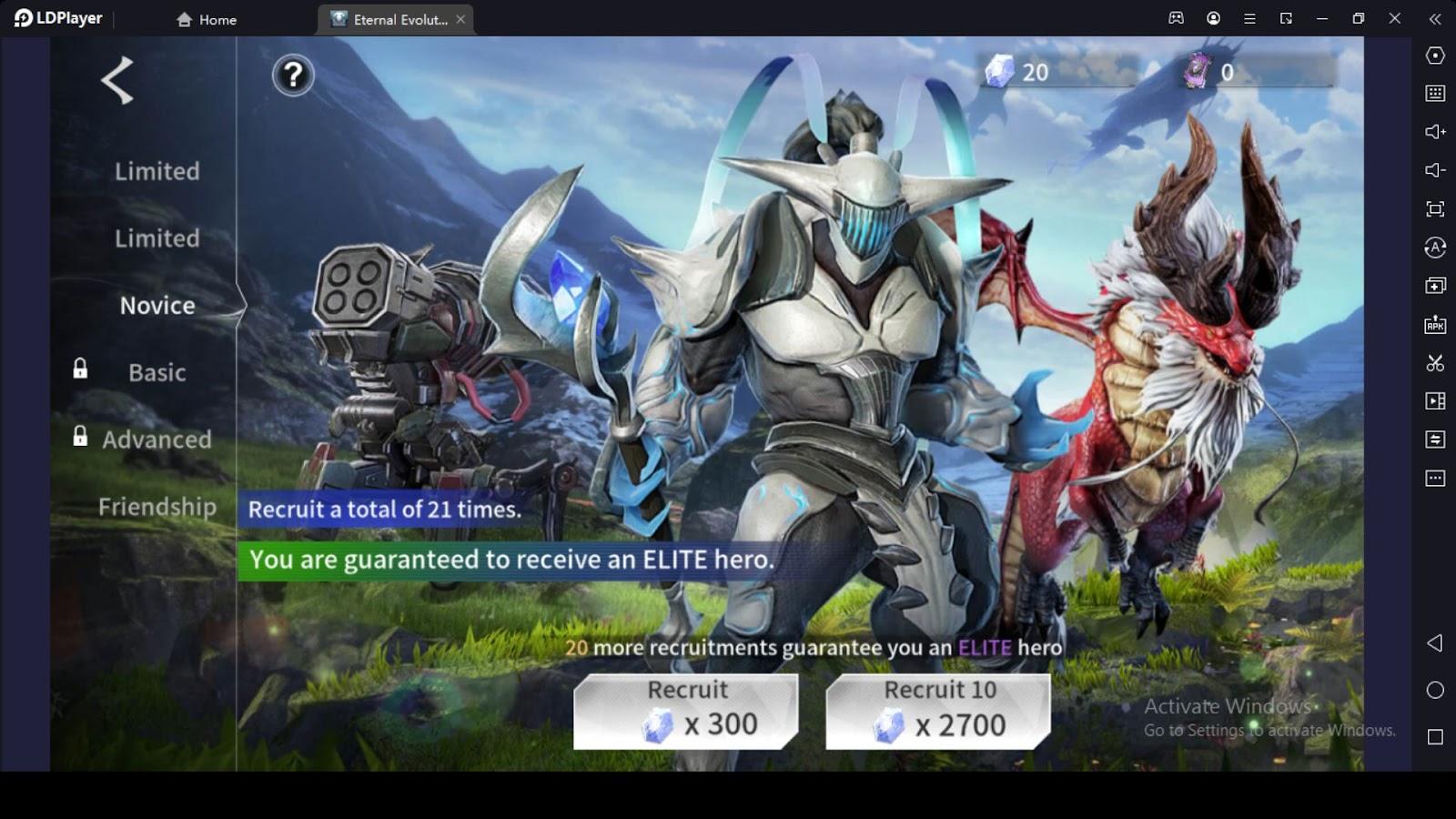 Inherit
Inherit is a place where you place your heroes, and the heroes you placed here are fully enabled to exchange too. This section inherits the 5th weakest hero level to the team.
Guild
Guild is where you can gather with others, and here we can also access a chat. There will also be a guild hunt in which you can take part in the guild, and it can offer you additional rewards.
Outpost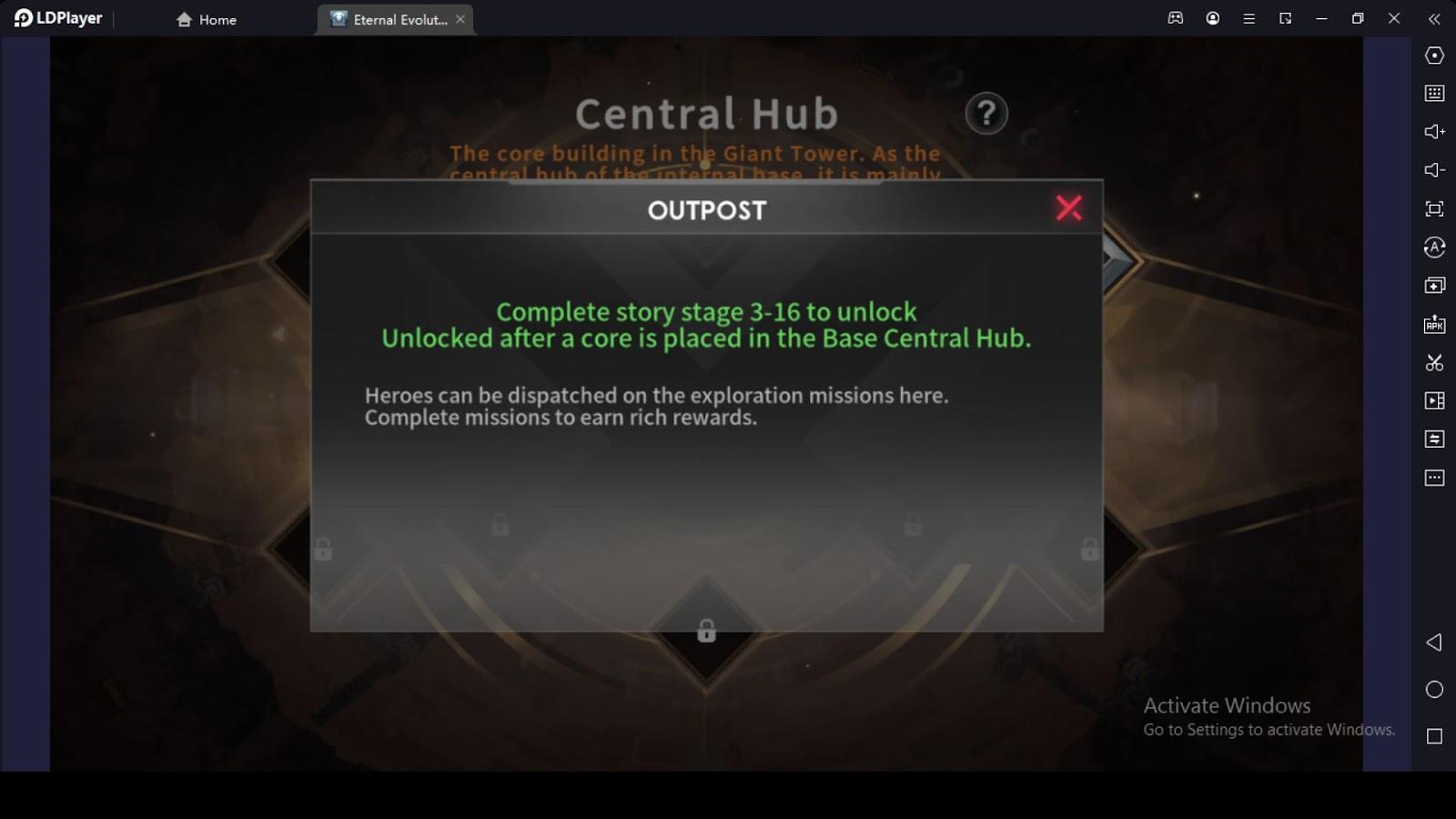 Outpost is where your mini-missions are placed, and these happen automatically with the heroes you have deployed into it.
Command Post
You can equip a commander here, and some special bonuses will be granted to the commanders here with a random value.
Shop
The shop is where the game carries things for you to purchase, and here, you will have to use the in-game currency.
Eternal Evolution – Missions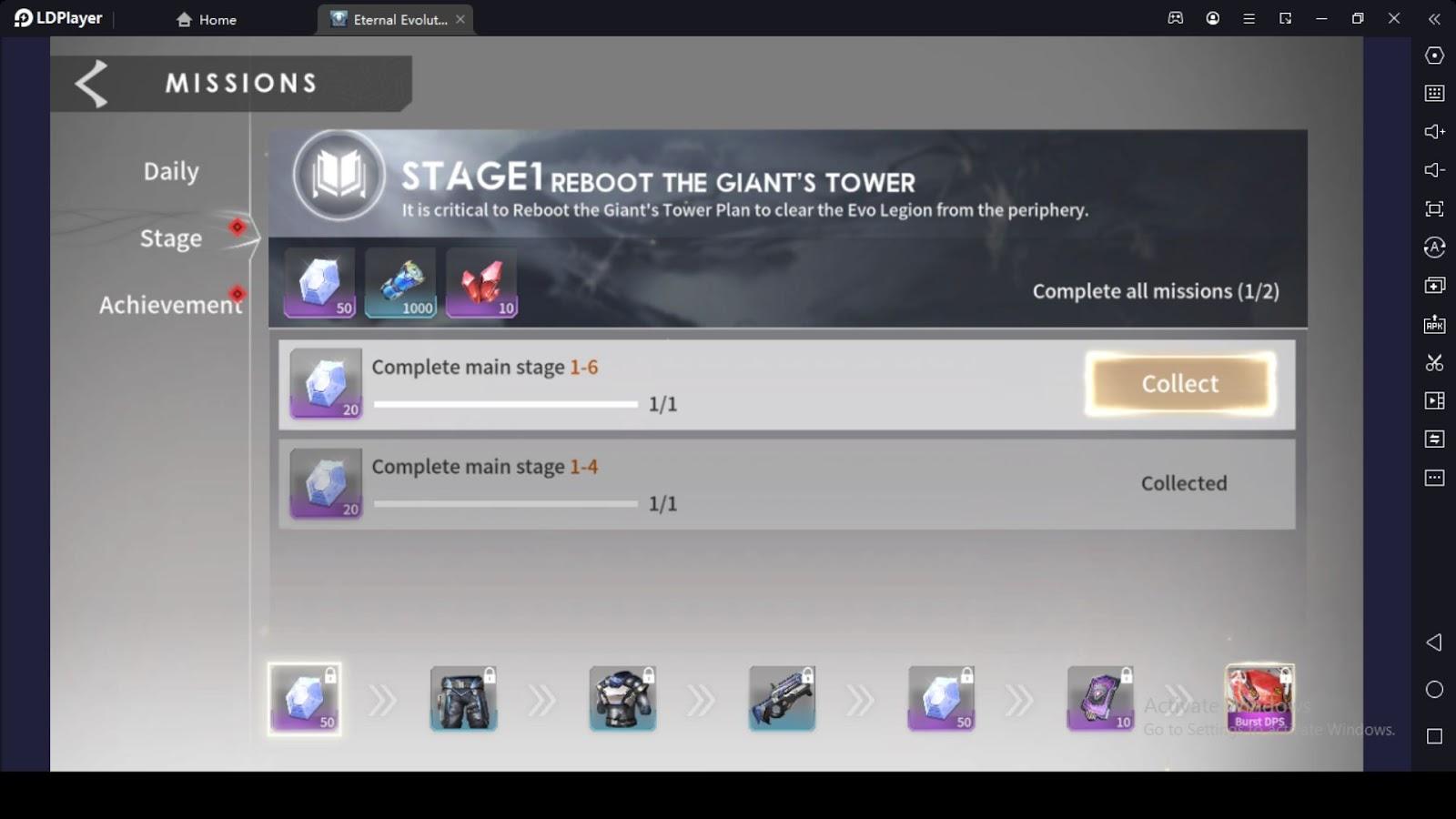 Then we have another part called the missions section, where the game carries the daily missions. You can select one and complete it there, and upon every completion, you will be granted several rewards. There will be recruit cards, diamonds, as well as gold to be earned here.
The rewards you earn through the missions can be used for upgrades, and whenever you take part in a difficult mission, you are accessed into the rubellite of the soul-like useful rewards too.
Eternal Evolution Game Modes
We have eight game modes that we can take part in Eternal Evolution beginner as follows.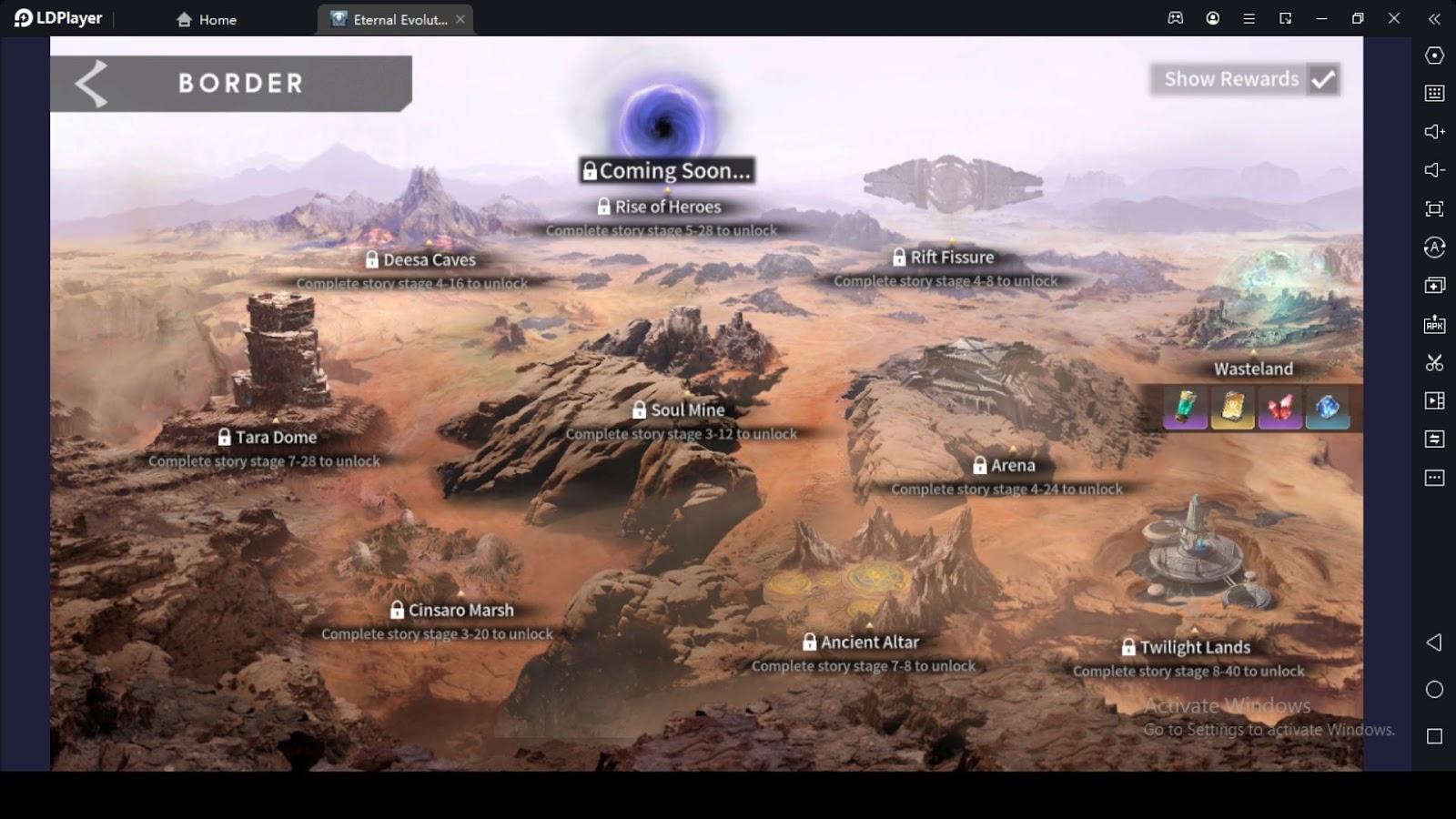 Frontline – here, there will be fights against one team, and you will be rewarded for the progress you made here.
Rift – Rifts are going to be unlocked with the progress you made from the Frontlines, and these are puzzle levels to earn rewards with levels. There will also be some fights happening between the opponents.
Tera Dome – you have a boss to fight here, and the attack inside its blue shield can only damage it. If you use the Gautier as your commander and some melee heroes with you, you will be able to beat this boss successfully.
Arena – Arena comes with three sections Regular, Summit, and Galactic. The regular arena is for fighting against teams coming from a similar server for rewards, while the Galactic arena is there to become the best of 3 with the fights carried against three teams. This is also going to reward your success. And then we have the Summit arena, which will only be available for a few weeks, and this is more like an event. You will have to fight against other players coming from several servers to become the best of the three. Every round in here, too, will reward you, and the event continues until there is a winner remaining.
Cinsaro Swamp – the boss with small spiders, comes in this mode, and you need to kill him quickly before he does damage to you here.
Eternal Evolution – Evolve
For the last part of this Eternal Evolution beginner guide, let's talk about evolution. This is a place where you can upgrade yourself, and it also allows you to evolve, restore or fire heroes. The Evolve section is considered to be the most important part of this game, and if you try to evolve one of your heroes in this section, then it is required to have three cards coming from the same hero here.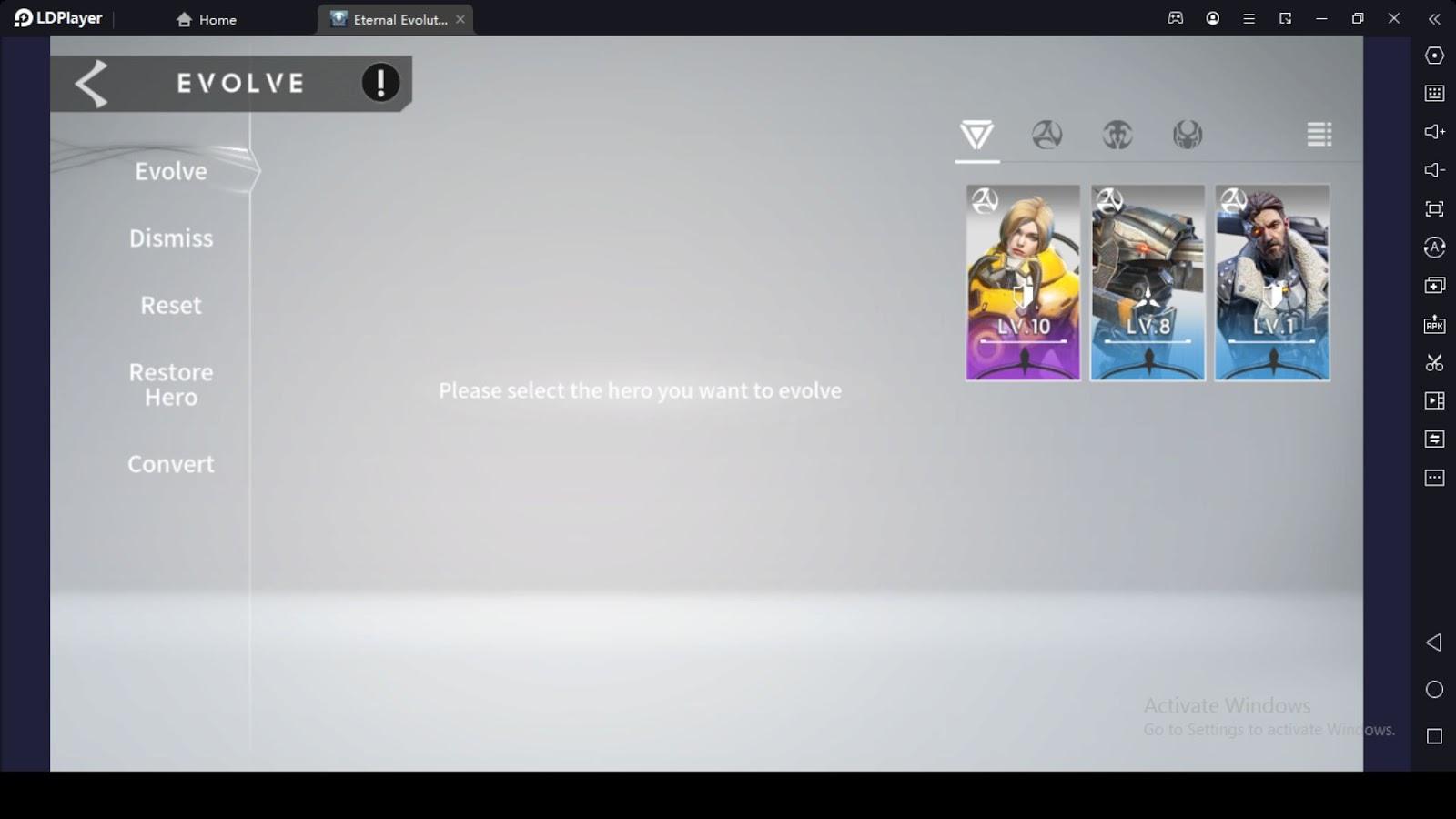 Doing evolution comes with many advantages for the game. It actually raises the hero power on a player so they can access more capabilities and strength than its original version. If you have any of some additional heroes with you, the evolve section also gives you a chance to remove them, and that would be a greater chance for you to get rid of the heroes that are no longer useful to you. Doing this is making a way to profit because this game is going to provide some rubellite of the soul as well as with coins of dismissal for it.
You are also allowed to reset your currently owned heroes so you can have all the resources that you have used on them to be upgraded.
Conclusion
So that is all we have for the entire Eternal Evolution beginner guide, and going through all these basic points will surely improve your progress. And if you want the gameplay accessed with the very best features, try this game through the best android emulator: LDPlayer 9 as well because you have access to the best settings in there for gaming. And now, use all these points to get familiar with your game and be the best you can from this idle RPG game. For more better gameplay achieved, refer to Eternal Evolution tips.