Counter-Strike SEA is a real-time Gacha Card Collection Game developed by Nexon Company. With an erosion that threatens humanity, you'll be playing as the boss of the Future Affairs Company. Your job in the game is to recruit characters known as Counters who possess special powers that help them fight against Corrupted Objects. You now have the task of finding a strong team who can help you take control of the world that once belonged to you.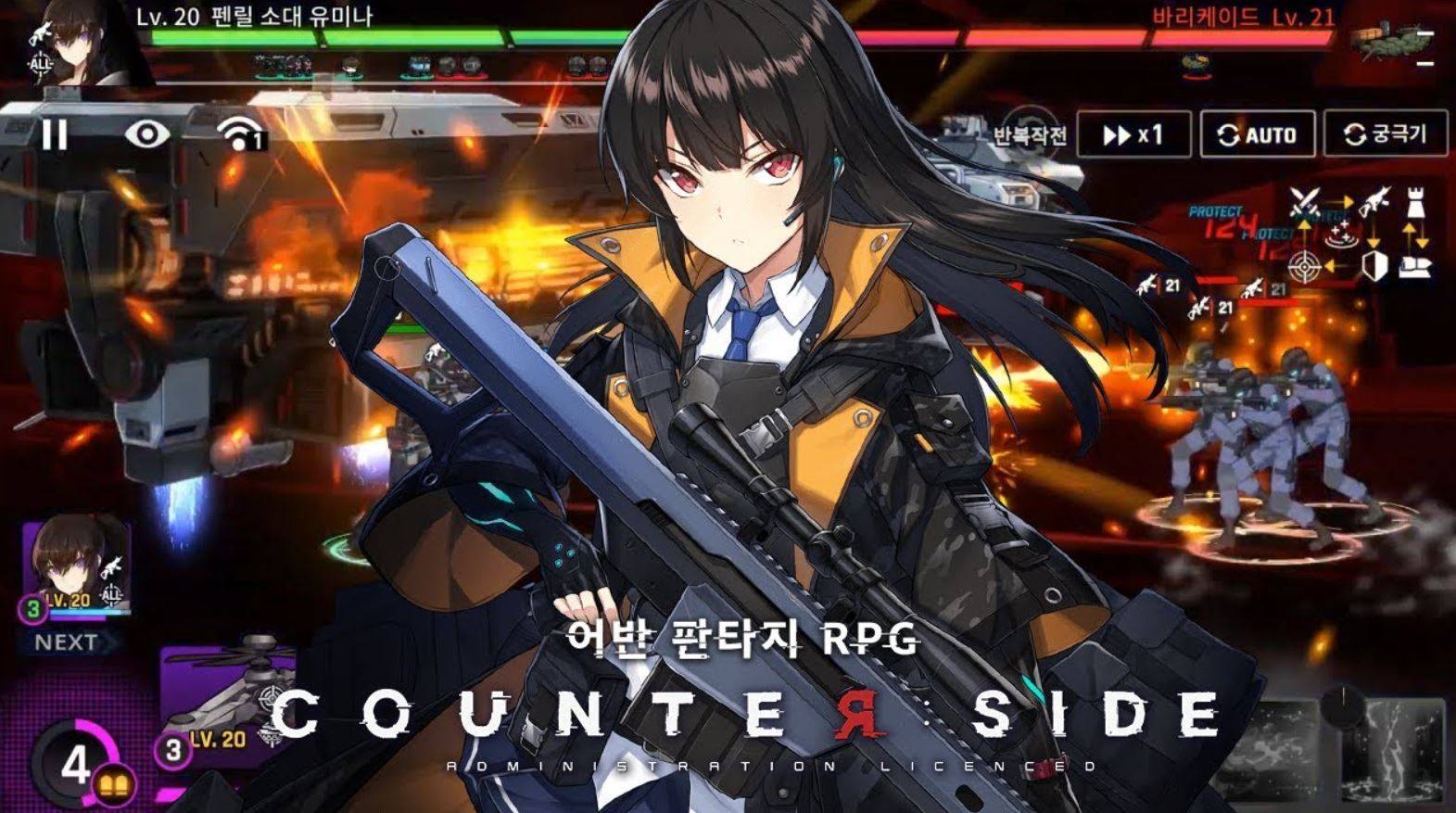 Counter: Side Features:
Like any other Gacha game, the game contains tons of different characters to collect as you progress through the game. Your task is to strategize and figure out the best combination of characters against a particular enemy. Since the game is an auto-battler, you won't spend a lot of time with your mechanics once the game starts.
However, your game knowledge will be tested as you face off against valiant foes, with each of them having its unique twists. Many supernatural creatures have now sprung up in this near-future world. As the CEO of a military company, you'll need to be managing your company in the best way possible.
The game features extremely beautiful artwork that's present throughout Counter: Side SEA. You can create a composition of seven different counters' roles and create an uncompromising frontline alongside a decimating damage reliant backline to take down the enemy.
Moreover, you can also future technologies and start building ships, tanks, and aircraft while using mercenaries to lay waste on the battlefield. The game shies away from auto-deploy and tries to always put the player in the heat of the operation.
A Progressive Storyline:
When you fight against Corrupted Objects, you can collect sources to help raise Counter is main dungeons. After improving your overall affinity, you can unlock plot dungeons that help you explore the character's storylines while the many secrets present in the game's lore.
Most surprisingly, you can send your Counters intimate gifts or touch them if you so please adding an element of unforeseen depth into the game like no other.
Pre-Registration: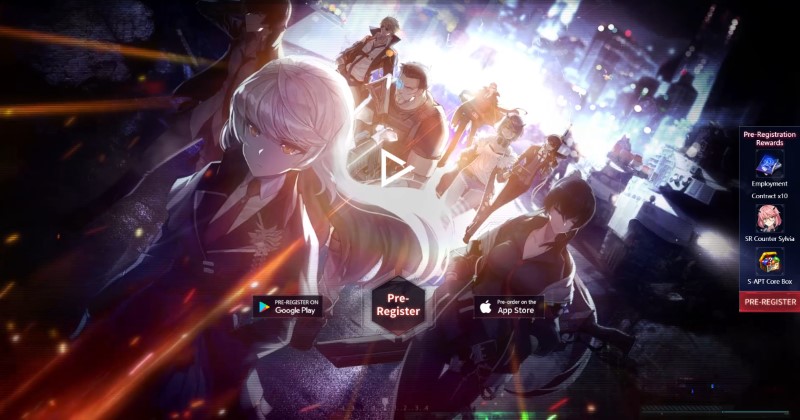 The game's closed beta has already kicked off on the 1st of April 2021, with pre-downloads also being available soon. The server will officially be coming up online on 10:00 (GMT + 7) on the 1st of April. The game itself will currently only be available on SEA (Southeast Asian countries.) However, a global release is expected to be coming out soon as well.
The game will be available in Thai and English, with more localization support coming out soon.
Pre-Registration Rewards:
With over 15000 players that have already registered, you can get tons of rewards for pre-registering early in the game. Here are the rewards you can expect:
Employment Contract x10

SR Counter Sylvia

5-APT Core Box
The game also has included certain rewards that players will be getting only if they reach a particular goal in pre-registrations. Here they are:
50,000 – Special Appraisal x10

100,000 – T4 Grade SSR Gear Box x3

200,000 – Quartz x600

300,000 -S-APT Core Box x5

500,000 – SR Counter Sylvia x1

1,000,000 – Employment Contract x10
Here are the rules that have been put forward for the pre-registration event:
Each phone number can only be used once for pre-registration.
When the number of pre-registrations reaches the specified milestone, all pre-registered players will receive rewards within 14 days after the open beta's launch.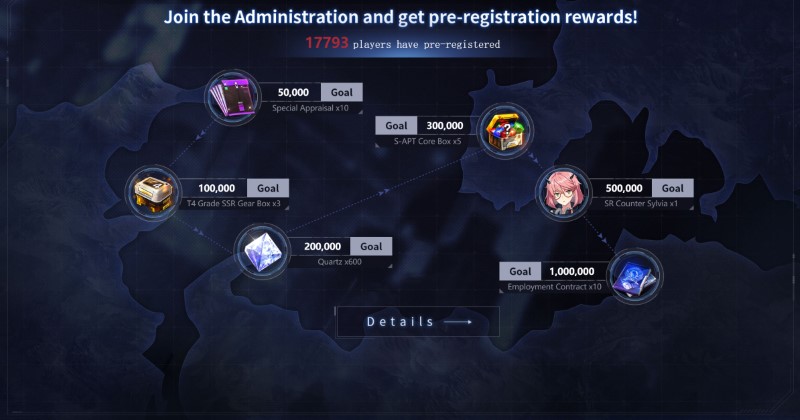 How to Pre-Register:
Just like other games, pre-registering for Counter: Side SEA is quite simple and is a very straightforward process. Here are all the things you need to do:
LDPlayer Features for Counter: Side SEA:
LDPlayer is arguably one of the best Android Emulators out there. Besides providing extremely smooth performance and high FPS even on a low-end system, there are a few features you can take advantage of to take your gaming to the next level with the Emulator. With complete dedicated support for keymapping, the Emulator lets you change your key binds to better suit your gameplay style. As such, you can enjoy playing the game on your PC with mouse and keyboard integration with no problems whatsoever.
Conclusion:
Counter: Side SEA is an RPG game that provides a lot of depth in its gameplay and strategy while also having tons of variety in its characters. The game features a unique blend of the Corrupted Objects alongside a unique plotline that engulfs you into the world. We recommend that you pre-register as soon as possible, so you can access all the unique awesome rewards that the game gives you for free!