Counter Side, which has been highly anticipated over time, has finally launched into the closed Beta. It has been released on 1st April 2021, and it is the official closed Beta to the game. You can identify Counter side as an urban fantasy game, and it will belong t the anime RPG game genre. So those who are in love with anime RPGs, here your chance with the English version.
This fantastic game will roll out its offers in Thai and English. This version will have some entertaining gaming content within it, and you can be revealed it later. You will see a turn-based RPG battle system available with this game, and there are up to 10 characters to choose from in every battle.
You can now play Counter Side on PC with unique features included with LDPlayer, and nothing's going to reduce your gaming experience. What you get is an extraordinary exclusive gaming experience from LDPlayer. So what is new to June with Counter Side SEA? Let's find out.
The Gameplay of Counter side 2021
There is a world merging on the counter side, and you are given the boss's role here. Boss is assigned to a future affairs company, and he has to recruit some counters. As you are the boss here, you need to find the people who have special powers to deal and fight with many corrupted objects. There are so many monsters in this world who have come from parallel worlds, and the ones you recruit as counters should have the ability to fight with them all.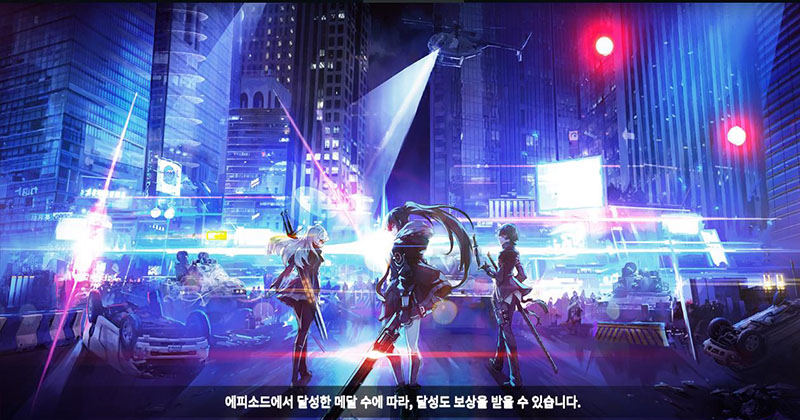 Counters have to reveal the secrets which hide about these humans and monsters, and while revealing these things, the battle goes on in the game Counter Side. These corrupted objects that have come to the world Counter Side have been a reason to corrupt its peace.
It was once a peaceful world, but the interaction of these suspicious objects led to destroy the serenity of this world. So there is a fear.
There is running fear of corruption. And each is questioned by themselves that will be corrupted. You all need to survive. That is why there is a need for administration reconstruction. And a considerable urge on the counters to deal with this fear. As a boss, every player has to build a powerful army to deal with this threat in the world. We have to fight against those unknown corrupted objects and be survived.
This game consists of unique graphics for sue and it has offered an experience to all gamers with live 2D. The old administration in this world has not been able to bear this war and has collapsed completely. You have to be prevented from being a monster and deal with heavy fighting alone. If you lose energy, you are becoming a monster
There are diverse strategies to deal with this gameplay, and the command girls use this strategy to fight effectively in the fights' bullet rains. When they fight with corrupted objects, there is a cooperation of counters seen in the game.
The girls who play the roles of counters tend to form an enemy confronting the front line, making a backline for damage-causing. You can use these formations to share your damages, and you are free to create them at any flexibility ratio you can.
There are new technologies in the future to build ships, aircraft, tanks, and also recruit mercenaries and those all can help form a strategic layout for your battles. You can use it to be away from the dull auto deployments.
Although there is a world ongoing with courted objects and battles, there is a chance to collect sources from the game, and players can use them for the help of counters at the central mission dungeons.
Characters of Counter Side
There are several characters available in this game, and they all hold unique personalities. All of these characters can be named as counters, and each of them has different characteristics. Some are over-talkative, while some counters are so intelligent. As this is an RPG game, all of these characters have a class with them as usual. And their powers come through levels.
In this world, all the kinds of beauties, cool girls, and cuties fight for you to save the world, leading you to have a tempted experience in the gameplay. You can improve your affinity and gain a chance to unlock new character plot dungeons.
These help you explore the secret behind why counters have tuned to monsters and why it happened to them after they raise their energy. Remember that you can send or touch gifts for counters and lead you to have significant interaction with them throughout the gameplay. Every character has their attack patterns, and choose them with battleship support for your gameplay.
Joo Shiyoon is a Fenrir squad and uses a sword for the attacks. This character has a great speed included with it, and it is powered with a spatial slash.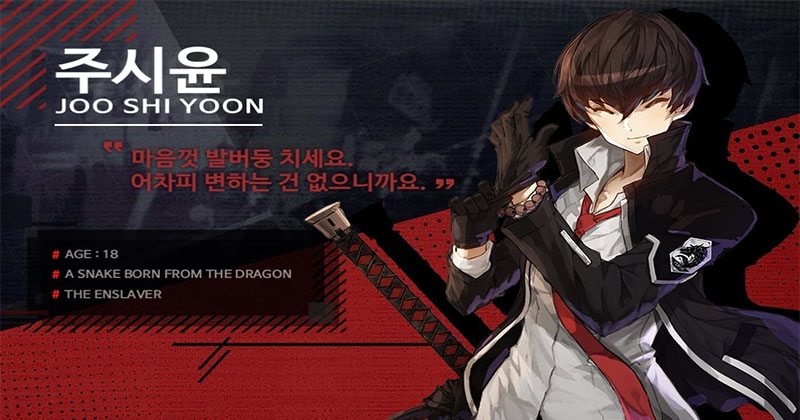 Kim Sobin is the ALT squad in Counter Side. This character seems to be silly in its action and somewhat stubborn. But her weapon is not as innocent as her. She uses a powerful gun to destroy the monsters, and Kim Sobin is a heartfelt gift. When it is in need, she uses the power of fire and explosions to defeat her enemies.
Seo Yoon also an ALT squad, and she is a pure beauty queen. She also uses a gun to destroy her enemies and be loaded with suppressive fire powers to defend several monsters at a glance.
Yoo Mina, a Fenir squad, is much like a smart girl, and her gun is longer than her height. This weapon has the power of shooting a vast shot like razors in cases, and she is powered with wolfsbane to hit a stormy hit to monsters.
Shin Jia (alphatrix innovation)
Shin Jia is a ranger and an alphatrix innovation. She also uses a big gun to attack and has stormy wave kinds of shots at the monsters.
Lee Jin (alphatrix innovation)
She is a supporter and seems like a calm character, and Lee Jin deals with fire shots.
Kim Chowin (alphatrix innovation)
Kim is an introverted character, and she is a sniper in the game. She also uses a gun to distribute her attacks, and they are fired ones
Oh Saerom (alphatrix innovation)
Here comes the most talkative girl as the striker in-game. And she performs revolving and bouncing attacks for enemies.
Gabriel Jun the Vicious Breaker (alphatrix innovation)
Here is the character who can be named the devil, and she belongs to the tower. This character is performing dancing-like attacks and much more likely to use martial arts.
This character is a round character who is known to be an attacker. She can make great combat with her abilities wrapped with luck. This character will never ignore the ones in trouble, and she rescues animals by joining the animal rescue club, White Rabbit. Cho is a clumsy member of the White Rabbit club, and she is in charge of the snacks. There are always accidents happening around her, and the cause for it is still a mystery.
Han Sorim is also an attacker who plays an all-around role who is must faster. She is the second leader for the animal rescue club, and you can identify Han as a fast learner. She has become the highest-scored soldier in weapon utilizations and shootings only by her knowledge through watching others.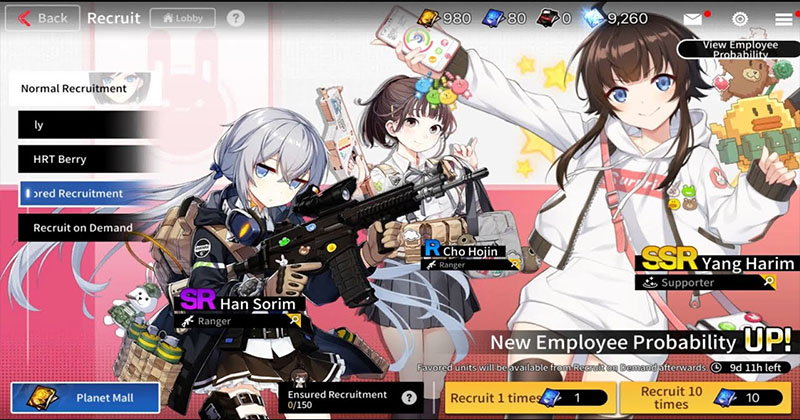 Yang Harim is the animal rescue club's leader. She can be identified as a supporter who battles with brave animal friends. Yang loves animals so much, and she is spending her whole counter support funds on buying food for the pets. She helps anyone who needs help among animals.
Ryan Ferrier is a defender in the game, and he switches n his positions to control the attacks while controlling the enemies through iron fists. He is a former soldier of special forces, and Ryan has made it to replace the outdated facilities of the agency on the Prydwen's first day. Since then, he was named Butler, and Ryan is a person who serves guidance politely. Iron fists of Ryan can diminish the C.O. in single blows.
Here is another attacker who can excel for the enemies' backline damage. He is a former spy who has been served his nation, and he presents his skills now in his newest position of the Prydwen. Thaddeus can perform hidden movements, and he was considered dead by leading intelligence agencies. Thaddeus has the intention of teaching a lesson to his previous enemies.
Roy Burnett is from fail and a ruined noble family, and he became more popular due to his gangster fashions and his attitude. Although Roy's father wanted and forced him to be a rookie agent for the Prydwen, he doesn't like to work as a spy. Roy gets angry with the bullies who harass the citizen, and rumors say that he is a model citizen waiting for a green light for the crosswalk.
Elizabeth is a descendent coming from a reputable family, and she is a power of nobles oblige. She has given her life to serving the public, and Elizabeth handles artifacts of the counter side. She does her task by solving all challenges, and she has perfect confidence with her.
Choi is a guard who doesn't fight but who is an ally by enhancing her abilities. She can be identified as a businesswoman here, and Choi worked for the entertainment industry. Now she has quit the job and has started a NetTube business by becoming its CEO. Choi is a compassionate person, and when she is referred to as madame, she doesn't think twice to ban them.
Bomi is an HRT Berry's vanguard and damages her enemies through taunting illusions. She was once a girl group member, and late she was asked to leave as Bomi falls asleep when she doesn't dance. Bomi wants to perform her dance streams, but her sleep streams are more potent than that.
Miya can be identified as a sniper who gains morals from the attack. As she plays the roles of a cameraman and an editor, Miya can catch excellent movements for her teammates. Miya was once very shy and stay home character, but after showed up on TV, Miya started streaming for the NetTube for the fans. Miya is always alive except in her sleep, and she has a lot of fans. But her sniping and playing games are bad.
Lumi belongs to the siege unit and breaks the enemy lines for attacking the key targets. When Lumi was young, her dream was to become a celebrity, but she always gains second leads. So Lumi joins the HRT berry to become a counter. Lumi can jump towards C.O. hordes, and she gets attention from viewers, especially when an enemy leader is spotted.
Gaeun is the threat for Lumi to become first, and she is the leader of the HRT berry. As she is born in a civil war country, she got help from an unknown person from that world. It was a teacher who helped her, and now Gaeun hopes to meet him again. Gaeun has a bright smile which can attract so many fans towards her.
Live Allen is the knight of Libra who is known to be a vanguard. She can drive her enemies. Although she is a girl, Liv looks like a tomboy, and she wants to play. You can identify Liv as a right kind of night who doesn't turn away from the weak. Liv Allen is a girl who has born with a heart of a knight.
Yang Hansol is the knight of the Aires, and he is an attacker who battles his enemies with a sword aura. Yang can bamboo his sword 10000 times in a day, and one day he will be a real knight. He needs more time than workouts, and Yang has a potential power than the average counters.
Fione is the knight of the Scorpio, and she is a supportive defender who can improve her allies' defense. You can identify Fione as the deputy captain of the zodiac knights, and she has a good attitude. But the knights are approving that attitude to a certain extent because of the grave responsibilities.
Aries is the knight of Aquarius, and she is a healing supporter who can recover her allies. Aries also can grant the barriers by holy water to distract enemies. Although Aries is a counter, she is somewhat weaker physically than ordinary people.
This is a vanguard who fights on the frontline, and she is the knight of Virgo. Esterosa can also protect herself y using a barrier. Esterosa de Chevalier is not coming from a knight family, but she became e the captain for Zodiac Knights. She has some extreme attitudes with strict behavior. But know that Esterosa is so kind and soft from inside.
Oh Saerom is a vanguard who has been a big fan of T.V. shows. She can excel in initiative-taking and fight to speed as well. Saerom wants to become a great counter who can fight against evil villains, and currently, Saerom fights off the corrupted objects that come from threatening the villains.
Sylvia is a technological genius, and she is a sniper. Sylvia can perform area attacks, and she can fire her targets with a user gun. And also, Sylvia can hack machines on the field, improving machine performance, and hacks the strategic missile to deal with AOE damage.
Kyle Wong is an attacker, and he is versatile. He is the best counter in the government's counter program. Kyle is utilizing various kinds of counter gears to become efficient in the battles.
Jake is a vanguard. He is so sturdy. He can push back on his enemies with the speediest use of his skills. Jake takes care of his men as a tradition comes from his family.
Maria Antonov is a counter which performs all round. She is an offensive guard who can deploy the units to fight against the enemies. And also, Maria amplifies the offensive abilities of enemies. She can be named as a woman of principle and so offensive.
Lee Minseo is a cute round attacker, and she is a known supporter. Lee is using her powers for cosplay only, and she is afraid of fighting. So she cannot become a good mercenary.
Lin Xien is a ground counter, and she is an attacker. She can increase the reinforcements of allies through mysterious powers. Lin has a fantastic survival skill, and she sprays cash in the battlegrounds, which have her face printed on them.
Hirose Aki also a ground counter, and she can draw attention as a defender because she performs area attacks on the battlefield. Aki wants to find a stable income way.
Amy Strickland is counter on the ground. She is a vanguard who can perform in-area attacks in a range using a special yoyo. Amy is a leader of the freedom rider, so she is encouraging others and managing crises.
Eujin is a counter of the vanguard, and she has some unmatched powers in physical. She is a lover of fights and food, and Eujin likes to brawl at a close range. She is a simple, minding person, and Eujin has no hesitation in jumping battles when she gets orders.
Xiao Lin is a counter from the ground, and she is the youngest one from his squad. She can control the blood electricity. He can create unique shots without concerning the speed of the targets when there is operation; Xiao Lin's role is counting the enemy's activities and collecting formations.
Hilde, too, is on the squad and has two swords with her to attack the monsters. She is more likely a samurai who uses swords to fighting. The sword power Hilde has is performing revolutionary fire attacks to do maximum damage to the enemies, and she will be overpowered with a dragon slayer. This hero is geared up with the level 5 Tech Buster Cores, and she is a total defender to push enemies away from the ground. And also, Hilde can be identified as a high defense capable hero who is enduring through the prolonged battle.
Hilde's Qliphoth factor is standing with the Fafnir and Dragon Buster. And also, rumours are saying that they have been hibernated a long time before the reactivation with a recent battle against replacers. These two duos are serving as an accelerator and as a discharger to the game. And also, when paired up with one another, their performance is best.
These two are strikers, and they have special abilities on the battlefield. Eins and the Zwei can be identified as identical heroes for everything, and they have the same stats and gears. These two are best friends who brick each other every time but never remaining angry for long. There are eight siblings for this duo, and they act as reliable yet wise sisters to them.
Jehuty Biotech is advertising this duo as successful clones in counter. But in the real term, Eins & Zwei are just twins who come from the same counter watch. Currently, these two duos are pending release.
Kan is an officer from SWAT 4, and she is a ranged attacker from the support who is rehabilitating the criminals by breaking them through a police car. Kan's working division is the special division, and she always dealing with the criminals. Her team is the one who has the highest rate of death in the game, and Kan has managed to maintain her position for a longer period.
Kan is an officer who has solved countless cases with the help of her marksmanship and deduction skills. But despite all, Kan's true talent is the boldness comes beyond common sense, enabling this hero to catch any criminal. Most people do not get why Kan is not getting out with the lowly position, but she doesn't care about them, and she doesn't care how she is being treated in the force.
Lee Yumi comes to the game as a defender of the SWAT 4. She is roaming through the frontline with the use of her amazing evading skills. Lee Yumi is a police officer who is hostile towards criminals. She swings with the sword as she doesn't throw them the handcuffs. Mass media is criticizing the behavior of Lee Yumi, but as she holds the highest arrest rate, she cannot be touched by her superiors as well.
Lee Yumi's colleague is Kang Soyoung, and she knows Lee's every features so that she shifts her all responsibilities with her. These two are always quarreling, but for the cromes, they become best partners.
This all-around sniper comes to the gaming world of the counter side and uses a special firearm. The firearm is designed to have a long-ranged interception, allowing Karin to attack enemies on air and ground. Karin was once a member of the Internal Investigation Department of Delta Seven, and she joined the counter project training, which hasn't completed yet as the last member. Karin has already passed the experimental training program developing her analytical ability as a counter who has flying colors.
Karin has proved that she has the capability of handling special prototype firearms. She can be named the best promising member of the Delta Seven, and she has been succeeding with several difficult operations. Karin is a person who is so obsessed with technology, and she is not hesitating to expense everything to get the latest gadgets for her.
This hero is a vanguard who has been specialized with the normal attacks for her counters. She also improves her evasion skill so that she will be able to defeat multiple enemies at one time. Joo's motto is to do much as can to get paid. She can be identified as an excellent fighter for the game, and she has a clear division for her works and the play. This is a hero who is never getting into trouble with unnecessary battles, and due to that, she was assigned to the detached forced for the special management.
Joo Shiyoung is becoming sentimental whenever she encounters her past, and that is earning a lecture for her from her leader, who is putting up the works then everything.
How to attack monsters highly with LDPlayer
You can choose the best characters via LDPlayer to deal with the highest attacks in the game. To do this, you need to reroll. A usual reroll cannot be done more accessible and much quicker. It takes so much time, and LDPlayer has a great solution called the multi Instance Sync feature.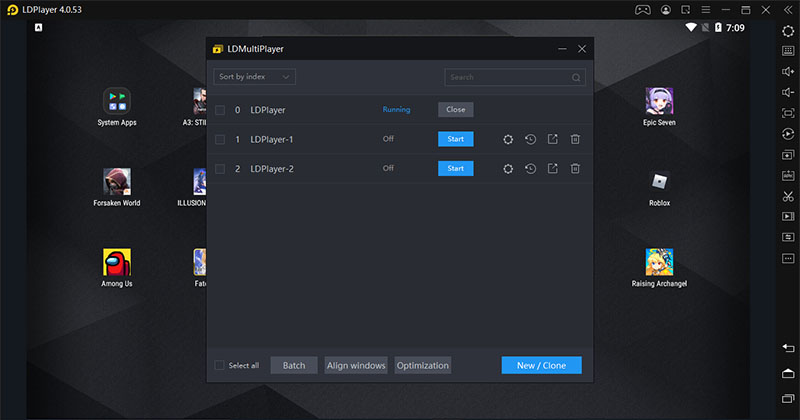 By using the multi-instance sync feature, you will be granted a chance to perform several rerolls at once, and therefore you will be taken to the best character you ever wanted. To know how to get the best heroes to form rerolling, you can check out our Counter Side Reroll Guide.
Conclusion
Counter Side is a great game to deal with. The Anime RPG-styled gaming world and has unique strategies to attack monsters. You need to find a better way and save your world. Let's join this updated version of the game and find the best out of it with the newest features. Check here to get the pre-registration guide for Counter: Side!