Counter Side, the excellent RPG, is now in action worldwide for gamers. It has not taken so much time since it was released, and already this game has a huge concern within the gamers. This can be identified as a real treat and turned up to be a fantastic RPG game to the real gamers. You are being the boss in here and will meet the monsters who are coming from another world. You need to fight with them to protect your humanity and save the world.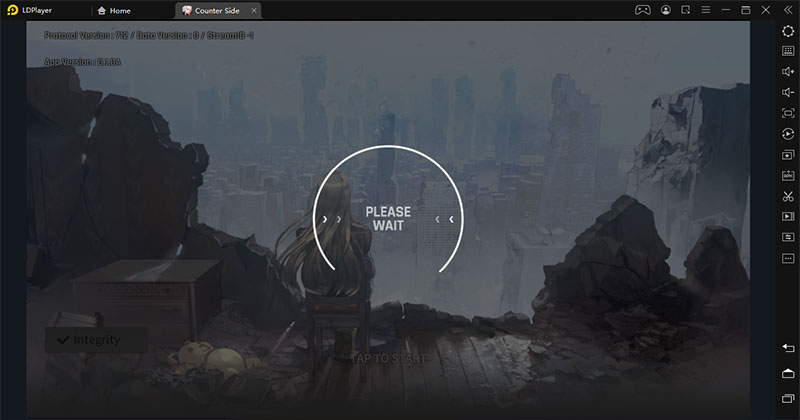 These monsters are not the easiest to handle, and it needs to have some impressive team to deal with significant damage to them. As each of these characters is processing some unique personality and strength, having them most strategically would be beneficial for you to increase the gameplay. For beginners in this game, it must be so hard to put a strong team together. So they should know about the characters.
So today, we bring you about the tier list of this game, and we are going to know how a gamer can reroll to earn them and who the best ones to pick are. So download Counter Side on PC. Let's start our reroll guide.
Counter Side Tier List - Who are them?
In any kind of RPG game, there are tier lists divided according to their skills and powers.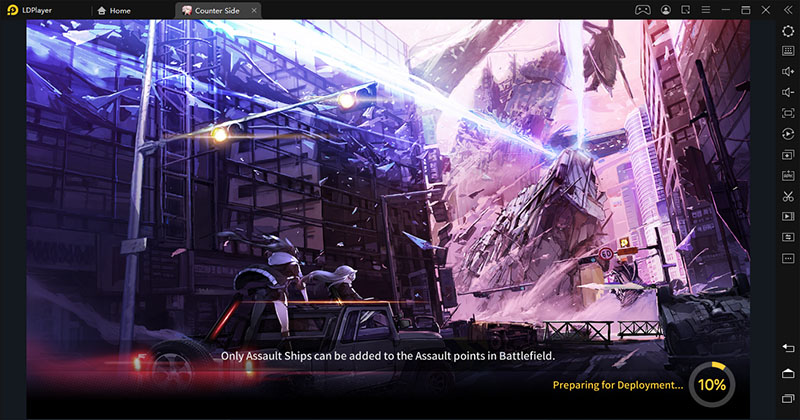 That is the same thing applied to Counter Side as well. IN RPG games, these tier lists have different abilities and personalities within them, and they are always going to rank from the powers they have. Some of these units perform powerfully to have a victory, and some are weak from their powers.
Each tier list has a specific role to perform in the game, and their skills and powers will be various from one to another. There are always particular heroes that you have to use on special occasions, so you need to identify each tier list separately to use them on the right occasions within their powers.
In Counter Side, the tier list of it is made out of the KR version, and each character's ranks are coming along with the tiers. In Counter Side, we can see five-tier lists that are placed from most effective to the least. They are as follows.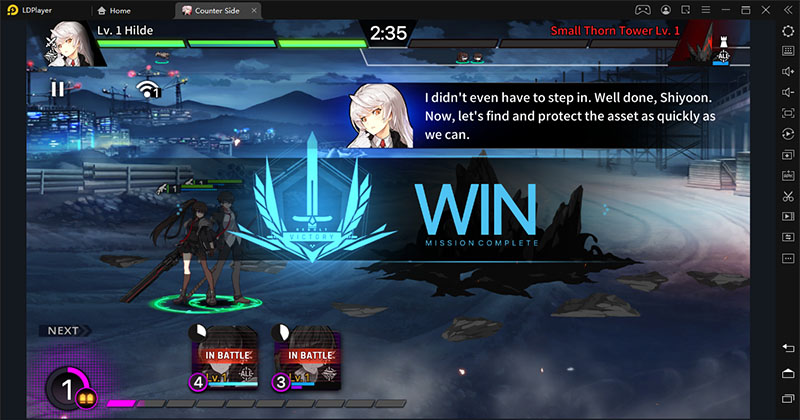 Tier S
As with most of the RPG games, Tier S is the most effective one in the game to have a quick victory. Heroes coming under this tier are super powerful, and they perform best against monsters. These heroes can deal with every challenging situation in the game as they hold the most potent skills. So it is better to make this tier your priority in the game.
Tier A
Tier A is the next powerful hero in this whole game. They are only second to tier S and can be considered the next best heroes before the S tier heroes. Tier A heroes also have super-powerful abilities to deal with the most powerful opponents in the game.
Tier B
Tier B heroes can be identified as strong heroes who are not equal to the powers of A or S. they do have some strengths, but these tier B heroes would never be effective as S and A heroes. But overall, if there is no chance to obtain super-powered heroes in Tier S and A, you can consider taking these heroes as they might be helpful for several situations to win by hard fighting.
Tier C
Tier C heroes are ineffective than the other previously mentioned tiers because they hold low powers. But these are situational heroes. They might be helpful for certain occasions, like at the beginning of the game.
Tier D
Tier D can be identified as the worst heroes in Counter Side, and compared to the other four tiers, these heroes are not holding any kind of powers be helpful in the game. They are pretty low strength to the game and try to obtain these heroes from rerolling as they will not be beneficial for you.
Counter Side Tier List
Heroes are coming through 4 tiers.
Tier S heroes
Evelyn Keller

Yang Harim

Kyle Wong

Choi Ina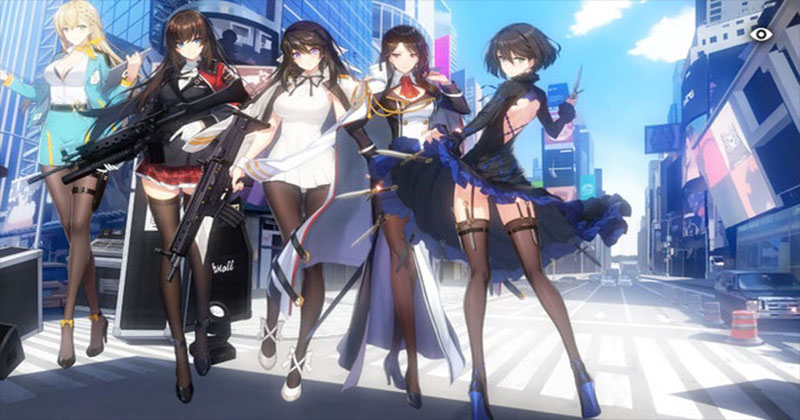 Tier A Heroes
Tier B Heroes
Sparrowx2

Gaeun

Nayuko Minato

Seo Yoon

Cathy Wade

Shin Jia

Xiao Lin

Eddie Fisher

HayamiSanae

Sylvia Leena Copper

Jake Walker

Titan

Orca

Terminatorx2

Irie Alford

Woodpecker

Hound

Ryan Ferrier
Tier C Heroes
Tier D Heroes
UBGL Riflemanx2

Cho Hojin

ZSU Shilka

Recoiless Gunnerx2

Yang Hansol

Black Tail

Sniper

Yuna Springfield

Stinger Gunnerx2

Buzzard

Reaper

HM MRLS

Suppressorx2

Eujin

Nina Anderson

Amy Stickland

MA1 HMMWV

Jessica Green

Park Hyunsoo

Chariot

Zena Bird

Bomi

Lee Dafoe

Kim Chulsoo

Charlie Rockwood

Choi Gangsan

Ogami Masaki

Tommy the Die Hard
Employee Types of Counter Side
In the game Counter Side, there is a dividing index that we are using to separate heroes from their employee types. There are four employer types in this game.
Counter
Counters are the highest deployment cots taken heroes, and they are using the ultimate skills and the specials.
Soldier
Soldier employees are the men in arms. These soldiers usually process some stats within them and come to the battles in groups.
Mech
Mech is known to be a combat weapon, and we can see they are equipped with some AI skills. These heroes hold the highest basic stats within them, and they respond to the enemies quickly.
Others
Those who do not belong to any of those mentioned employee types can be taken into this group.
Counter Side Roles
Each hero on every tier is divided again into roles depending on their core skills. Based on the class, heroes can perform either healing, defending, or fighting powers. So a role is something that divides heroes from their functionality game. Every hero in the game will operate according to the skill they have been mastered from the role. There are six different roles we can see in Counter Side as follows.
Rangers
Rangers are the heroes who have been specially designed in combat-oriented to the game. So they are beneficial for surviving in the game, and these heroes are the best ones you can use to engage with battles. They can be identified as the ones associated with nature, and rangers are the wises, cunning, and perspective heroes towards the skills they hold. They have the highest critical attacks and need some protections to engage in battles.
Snipers
Snipers are specially oriented with gun skills to the game. Their aiming is the best compared to other classes, and these heroes are the best at handling gun powers to the game. These heroes can also be called the firepower supporters to Counter Side and have some high ability on hitting.
Strikers
Strikers are the ones who take advantage of the elements in the game. Their powers are befitted through the elements, and they used them to attack the enemies. Striker is called an outrider, and he is disrupting the enemy lines in advance. These heroes have the best evasion skills and hitting with them.
Supporter
These are the supportive units in the game. Heroes coming under this class are skilled enough to support the other units in challenging situations. These heroes are the ones who heal the team members when they get injured, and they can also weaken the enemies.
Tower & Siege
Tower & Siege unit is responsible for charging the bosses of enemies directly, and they can be known as a stationary unit. You can use this unit to create base protections for the team.
Defenders
Defenders are well known for protecting the allies of the team from the front lines of opponents. These heroes have some essential defense skills.
Characters of Counter Side based on the Roles
Rangers
JooShiyoon

Elizabeth Pendragon

Kyle Wong

Sparrowx2

Gaeun

Nayuko Minato

Seo Yoon

Cathy Wade

Shin Jia

Kim Sobin

Eddie Fisher

UBGL Riflemanx2

Cho Hojin

ZSU Shilka

Recoiless Gunnerx2

Black Tail

Yuna Springfield

Yang Hansol
Snipers
Sylvia LeenaCopeer

Xiao Lin

HayamiSanae

Sweeperx2

Adamant Sniper

Maya Hunt

Kim Chowon

Miya

Buzzard

Sniper

HM MRLS

Stinger Gunnerx2

Reaper
Strikers
Cindy Looper

Lin Xien

Esterosa De Chavalier

Roy Burnett

Jake Walker

Titan

Orca

Terminatorx2

Woodpecker

Yoo Mina

Assault Trooperx3

Riflemanx3

Archnex2

Scoutx3

John Mason

Peacemakerx3

Han Sorim

Thaddeus Morgan

Jane Doe

NanaharaChifuyu

Oh Saerom

Liv Allen

Ingrid Johana

Hilde

Suppressorx2

Eujin

Nina Anderson

Amy Stickland

Jessica Green

Chariot

MA1 HMMWV

Bomi

Park Hyunsoo

Zena Bird
Defenders
Ryan Ferrier

Irie Alford

Hound

Hirose Aki

Fione Lowell

Strongholdx2

Benedict Constantine

Shieldmanx3

Lee Dafoe

Kim Chulsoo

Tommy the Die Hard

Chaelie Rockwood

Choi Gangsan

Ogami Masaki
Supporters
Lee Jin

Ironside

Shim Somi

Lee Minseo

Laura Beatrix

Evelyn Keller

Yang Harim

Nanahara Chinatsu

Claudio Nelson

Arius Esquede
Tower and Siege
Lumi

Choi Ina

Gabriel Jun the Vicious Breaker

Rhino

PZH Mobile Gun

Mortar Team

Tactical Transporter Deuce and a half
Who Should You Pick – The Best Heroes in Counter Side
On the Counter Side, you should always focus mainly on selecting the heroes from top tiers. We will always recommend you pick up a hero from the S tier as they have the best and most powerful abilities in the game.
These are the best heroes you should prioritize within the game.
Kyle Wong
If a player needs a versatile player, he should pay attention to Kyle Wong as his priority. Kyle Wong is a counter which is available as a top-tier hero, and he is versatile for most of the occasions in the game. He has some effective gears to be used in the war to be the best pick-up from summons.
Yang Harim
Yang Harim is another powerful counter available in Counter Side, and she has the most powerful attack system with her. It will not be the only power she holds, and Yang Harim is full of debuffs and shields.
Seo Yoon
Seo Yoon also another top-tier hero, and she is firing her attack by using a gun. She is the one who is ideal for destroying any enemy in the jiffy.
Xiao Lin
Use Xiao Lin for firing targets powerfully with a sniper. She can cause some significant AOE damages with her ultimate skill.
Evelyn
Evelyn would be the best healer to available in Counter Side
Other than these heroes, you can reroll Sylvia, Lin Xian, and Kim Sobin as well. Those are also great counters and will be very useful, just as Evelyn does.
Also, check out our SSR hero guide to know who will be the most useful through the game to earn a quick victory.
How to Reroll Heroes in Counter Side
Start - Start your game with the regular steps and play it from a guest account.

Skipping - Skip the tutorial (the first four minutes) if you want

Create a novel instance from the game

Reroll, your best hero

Connect your guest account into your socials if you earn your wanted hero. If not, delete the guest account and do the whole process again.
How to Reroll to the Best in Counter Side through LDPlayer?
RPG games are set for a system of rerolling to take the most wanted heroes for the gamers. Through this rerolling, players can earn their best heroes by pulling some summons. But the thing is, these games have fixed a time for each reroll, and once you engage within one, you will not be able to do it for some time.
So this usual rerolling method is somewhat annoying, and it takes a lot of time from the players. And also, there is no guarantee. We can't always expect a top-tier hero from this usual method, and it is something we should repeatedly do until we take a hero we want, no matter how time passed. So with LDPlayer Multi-Instance Sync Feature, you are no longer be annoying. This feature will let you copy several copies from your original emulator and perform rerolls from every clone you made. So you can reroll until you earn the best hero, and no disappointment or time is taking a left.
Follow these steps to earn your best hero from Counter Side by LDPlayer.
Download LDPlayer for the PC

Install LDPlayer and search Counter Side on its store. After that install the emulator for your PC.

Don't open the game once you finished installing and first open

the LDMultiplayer

by emulator itself.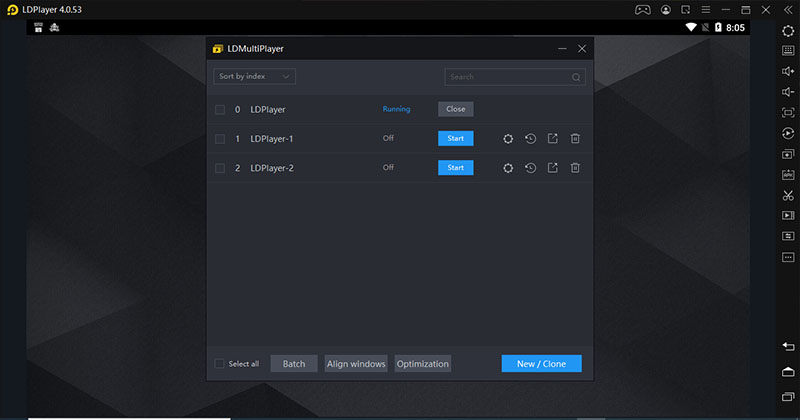 Make copies or clones from your original emulator depending on the storage of your hard disk.

Open each cloned emulator and then click

Synchronizer

.

By using the synchronizer tool, you can start the game from all the copied emulators.

Start Counter Side and follow the reroll steps through a guest account.
Conclusion
Counter Side is a game that has taken popularity as an RPG this year, and you should know how to handle the game through the best heroes. So take a look at this tier list and decide on what hero you could go with the gameplay of Counter Side. Best choices will make quick victories.