Here comes another journey with Brawl Stars. So far, we have discussed the top champions and several champions related guided with Brawl Stars, and now it is time to turn our heads into game modes.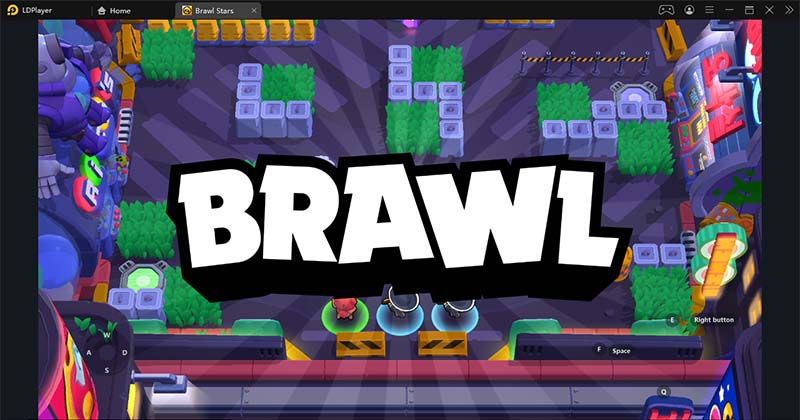 Today we guide you for the Bounty Game Mode. You are here to hunt other teams to obtain stars. And when players have more stars, they got the more significant bounties. The team with the maximum number of stars will win over the battle in Brawl Stars.
So what is Brawl Stars? It is a freemium game of video that is supported for iOS and Android platforms by the supercell. This one is brand-nominated. Brawl Stars has already got two separate awards for its greatness and has multiple genres: multiplayer online battle arenas, role-playing, and much more. You can download this fantastic Brawl Stars game on your PC by the world's best emulator LDPlayer.
So what is this Bounty Mode, and what are things to get about it? Here is the guide for everything you want to know.
Bounty Mode Overview
In this game, mode players are participating in a game battle of 3v3. And it is going to last for about 2 minutes and 30 seconds. There is no specific objective to complete in this game mode, and you have to kill enemies. This game mode is designed to kill enemies as much as you can. There is a star in the middle of the game residing, and it will be shown at the beginning. It is not something your bounty adds, but it can add one score for the team.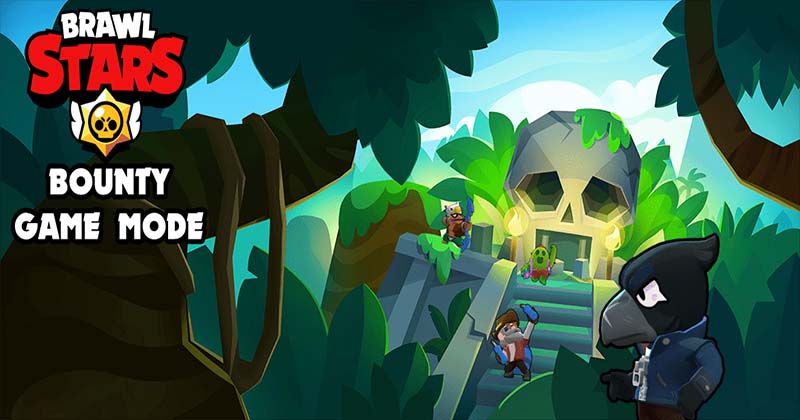 Every player of this game mode begins with a 2-star mark in their head. (This head is called the bounty). In every kill you perform, this bounty will increase from one score, and it will happen until the player gets seven stars for him. Your value for the brawler depends on the kills you got. But if you get killed by others, your total stars are moving to the enemy's score set.
When it is a re-spawning bounty of a player is resetting for two stars. When two minutes are passed, the team that has the maximum number is going to win. Otherwise, the gameplay is going to end within a draw if it is well tied. The most wanted player got the seven stars on his bounty. If you are the one, you have to play very carefully. Because if you make a wrong step, it can affect your entire match.
Most suitable Brawlers for the Bounty Mode
Bounty mode is a different game mode compared to other game modes in Brawl Stars. In here, your every kill is going to be counted. Your primary duty is to be survived. So if you choose a brawler who doesn't process an excellent attacking system for this game mode, they are going to lose you. The brawlers like Nita, El Primo, and Bull will not match for this mode because, with them, you are going to die because of the lack of an attacking range.
So generally, you have to use a brawler who has a powerful attacking range with him, and brawlers like Brock, Penny, Bo, and Piper would be ideal for this bounty mode.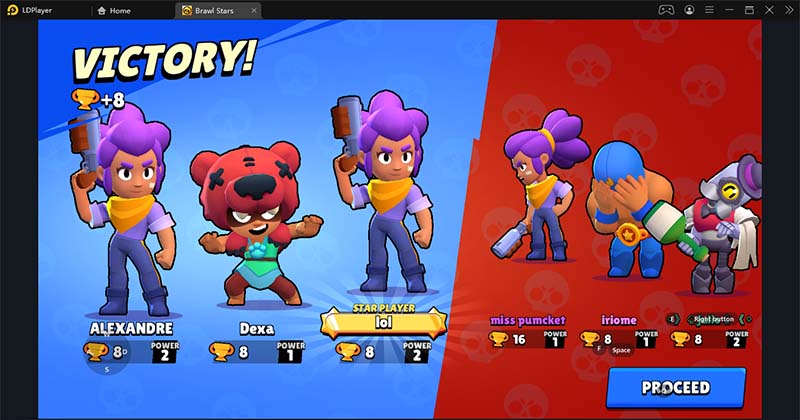 General tips to follow on Bounty Mode
Do not be hurry for anything, and always keep patient with yourself.
Make use of the time heavily in the times where your team gets the victory.
Do not ever rush on yourself. You have to get kills in slowly.

Be somewhat aggressive but keep your mind be with some responsibilities as well.
You have to adjust your strategies on your first-minute mark constantly.
When you have a win, make sure to be so much defensive, and if you are going to lose, forget about the defense. In losing times, you have to be more aggressive to get a chance to win.
You cannot win the game if you die, especially when you die after every kill. So you have to learn how to survive through the gameplay and the proper method of protecting the stars. You must escape always and be safe. Do these same tasks whenever you are earning a kill.
You have to take an appropriate time for your recovery as well. That can increase and make your HP stable right after every fight.
There are choke points available in the gameplay, and make sure to avoid all of them.
Clumping can be happened with your team, and avoid those as much as you can. When it is avoided, it can open yourself to have spread damage to the enemies, and it gives a wide area for effecting these damages.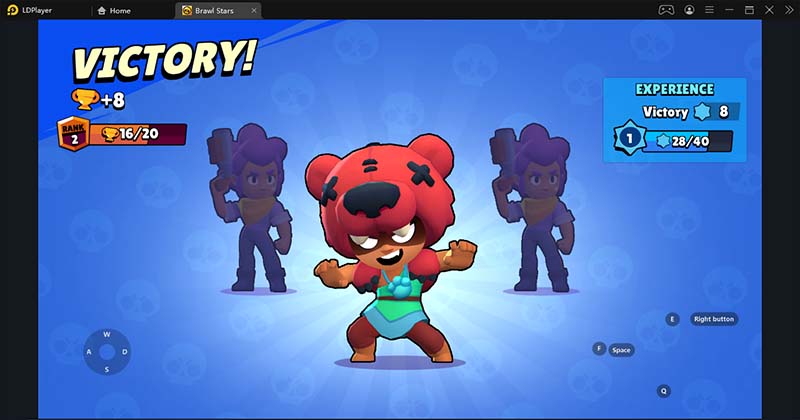 Do not ever be greedy or don't take aiming for any revenge as well. You have to be avoided with revenge, especially on the occasions where you be on your own. When you do this, it can lead you to earn more stars through a 1-v-3.
There are members with the highest stars in both of the teams. You have to avoid those highest star ones. Protect your stars as usual and isolate the stars of them as much as you can.
You have to be in gangs because it is so much advantageous for you. So be with teams in every possible way. These DPS values are continually increasing with the gang acting and powers.
You have to reserve your third shot always. It will mean yourself as a player to be the difference between a kill and a confused away.
There are micromanaging and macros to obtain necessities for brawlers in Bounty Mode, and these two are bringing out different things for players. Take Micro Managing as the first. It is known as your reloading time, defending, missile speeding, offending, superpower, positioning, and your enemies' reload. These are only a few things to have, and there are many available with Micro Managing.
When talking about the second option, Macro is the victory. This victory can be seen on your screen, and it is something all the necessary in meaning. You have to know that each player in the Bounty Mode is starting up with a two-start bounty.
Event Maps of the Bounty Mode
Bull pen

Dry season

Excel

Hide out

Layer cake

Snake Prairie

Temple ruins
Pro tip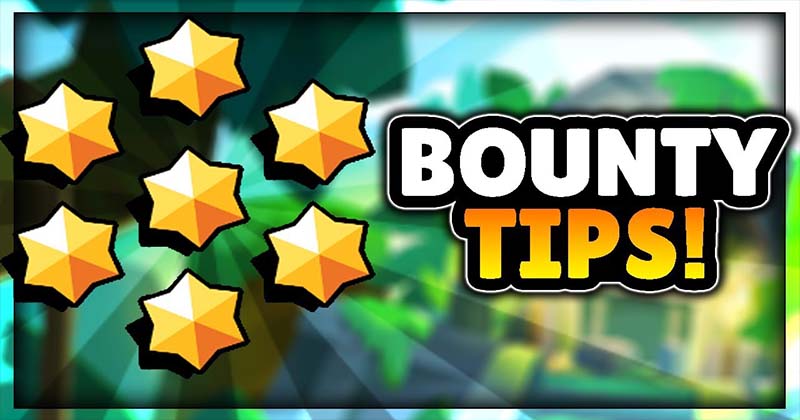 When you play this game, remember to be more aggressive in the beginning because it let players pack up all the points. Points will help you to have the best lead in the gameplay of Bounty Mode. But when these all happen, there is continually switching to occur. You have to make sure to switch between your priorities for the surviving matter. The reason is you have a maximum number of bounties on your head.
Conclusion
Brawl Stars Bounty game mode has been designed to score and kill. There is no specific duty to do here, and this mode will put all the players into a team of three members. So you have to play against another three-member team, and you have to earn as many stars within your team, and within the time limit, it provides.
So it can surely take you to the winning. Make your steps now and take the chances to kill in Bounty Game mode with all strategies and the guide.