Azur Lane has been gone with different updates for this whole period. It has not been a long time that its 4th Anniversary contents and the rewards have been released. Not it has managed to release new updates to the gaming world with 10th of June 2021.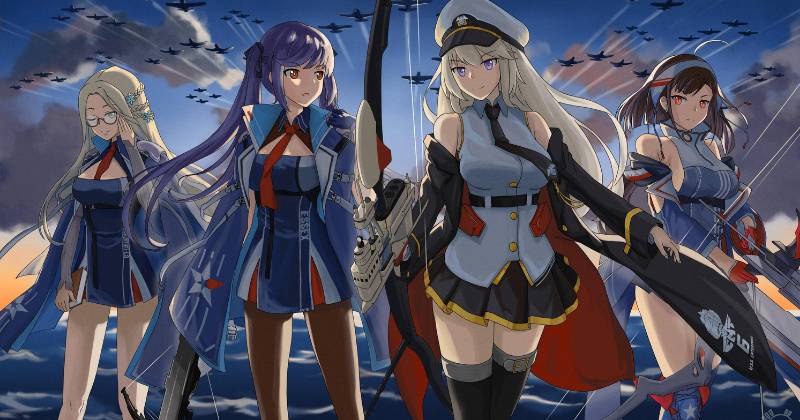 So what is new we are coming with this new update? This comes with new content extensions, characters, skins, and items as well. So download your Azur Lane on PC, and let's check out what we are offering with this newest update.
Newest Contents
The event has been released with the newest contents to the game Azur Lane, and two events have been extended with the date to 16th of June until its 11.59 PM UTC. The events that have been extended with this periods are
Soar Fledgling Wings

Mirror Involution
And following are the newest features coming with these new contents.
The rewards which have been added with the accumulated PT have been extended until its 23rd of June at 11.59 PM UTC, and it will be included with the limited time character Morrison.
The rewards came with the exchange PT shop also extended until its 23rd of June at 11.59 PM UTC. It will include the limited-time character Ticonderoga.
The furniture set Bunny Girls Bar is available for players to purchase until its 11.59 UTC on the 16th of June.
Manjuu theme Park(the Gear Skin Box)is for purchase until 11.59 PM UTC on the 16th of June.
Players will also be entitled to gain the following items until 11.59 PM UTC on the 16th of June.
Build Supplies with a limited offer for a one purchase

Limited Strategic supplies for 5 purchase limited

Décor Token Packs for a two limited purchase
New Characters
The new character Helena Meta will be available for obtain by the Ashes Showdown, and it will be for a limited time. Time will be undergone from 10th of June to 8th of September until its 11.59 PM of the day. (UTC)
New Skins
The newest content will take several new oath skins for some characters as follows.
Lily-white longing for Azuma

Pure white protector for Ark Royal

Palace of Blessings for Rodney
Newest Items available in Akashi's Shop
The promise crate for one limited purchase will be available for the players until the 16th of June at 11.59 PM UTC.
Updates on Skins
Acasta with Monochromatic Marvel

Ark Royal with Pure White Protector

Inazuma with Dusk's Lightning

Montpelier with Peresphone's Throne

Pola with Seaside Coincidence

Vittorio Veneto with the Flower of La Spezia
Improvements
These are the improvements that we are getting from the new updates.
A new feature to remove the ambush from the main stages of stories
​​​​​​​
Some weapon blueprints can be used as the Gear lab materials now
​​​​​​​
Optimized weekly and daily missions
​​​​​​​
Chapter 13 has been added with a clearing mode
​​​​​​​
The events of Back to School and the Summer offensive are added to the permanent events. One of them can be activated by the commanders for a one time to get rewards by completing them with limited outfits
​​​​​​​
The game has been added with the new public guild feature, which is allowing commanders to be operated with logistic functions. Commanders will not have to join a guild
​​​​​​​
Now content as Early Summer celebration has been added
LDPlayer functions on Azur Lane
If you ever want to make it easier for the reroll, you can use LDPlayer's Multi-Instance Sync feature to perform multiple rerolls at once. This feature will allow the players to have copies of their emulators, and each one will allow them to have a reroll. To earn your perfect hero to the event, play with the easiest steps by LDPlayer.
Conclusion
Azur Lane is an amazing battleship game that lets you revolving with updating content, and here is the newest update. Choose the best gaining from this event and take part in Azur Lane's amazing gameplay to make it different from your standard gameplay.