AVATARA is here as the brand new MMORPG game in the world of Moras, and you will be a visitor here to go on fights against various enemies. And eventually, you will be led to take what is more valuable for you again. The game is all about hunting as much as bosses, and it is also a game that allows you to trade too. But, things are only sometimes the easiest when it comes to the game as an AVATARA beginner, so you need a better guide to lead them all.
Table of Contents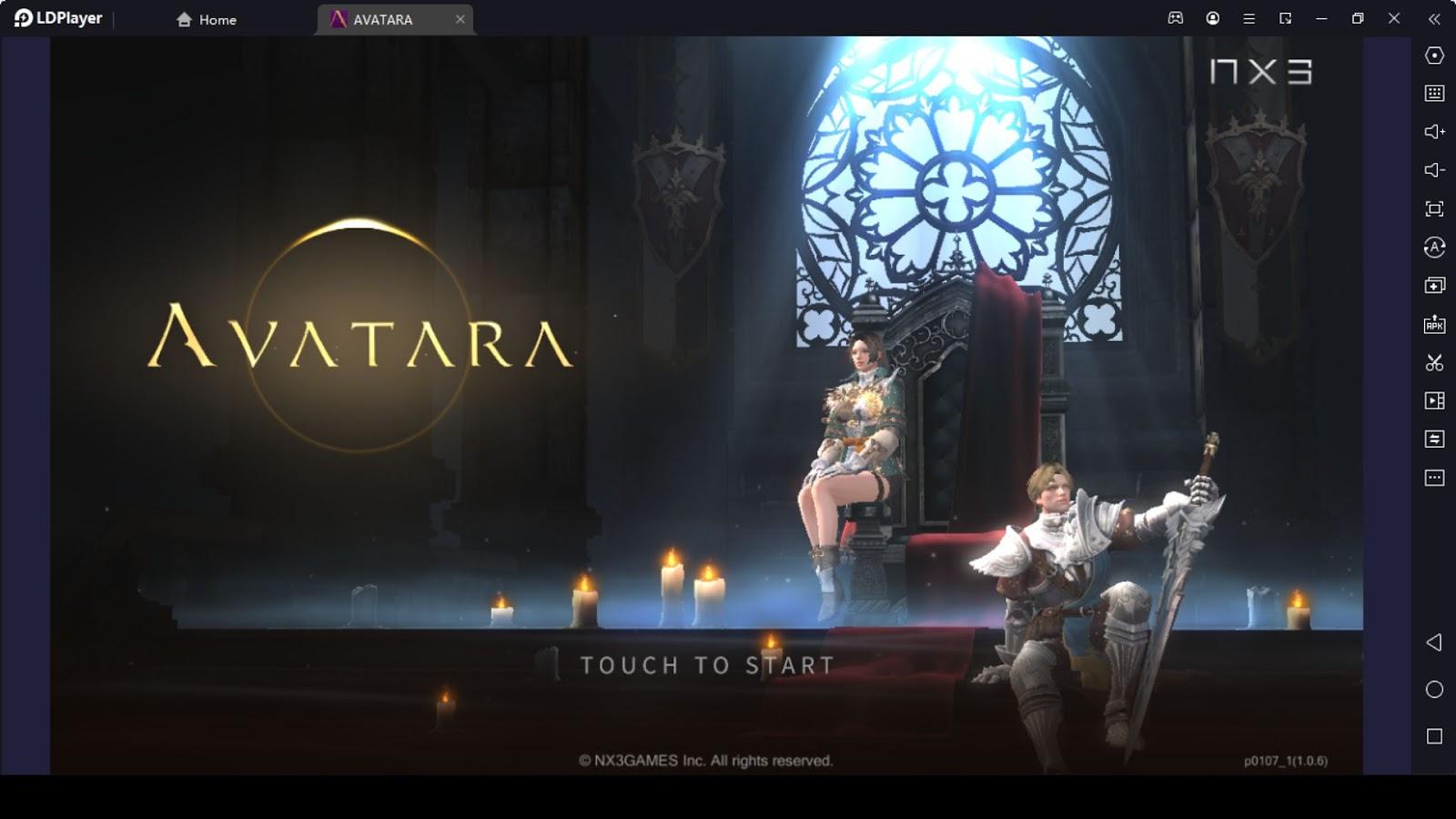 Download AVATARA on PC
There are many methods to survive here, and each of the methods deals with different types of systems too. So whatever you choose has to be a wise decision as well as matched with the current situation you are dealing with. As we already said, so many bosses are there to be beaten by your hands, and we know you cannot handle everything when you are still a new player, but we are here to guide you with the best AVATARA beginner guide.
So, this is the time for you to shine with this game by playing AVATARA on PC with LDPlayer 9, as it gives you a perfect performance for the gameplay, and let's start our guide without any late from here on.
Understand Your Classes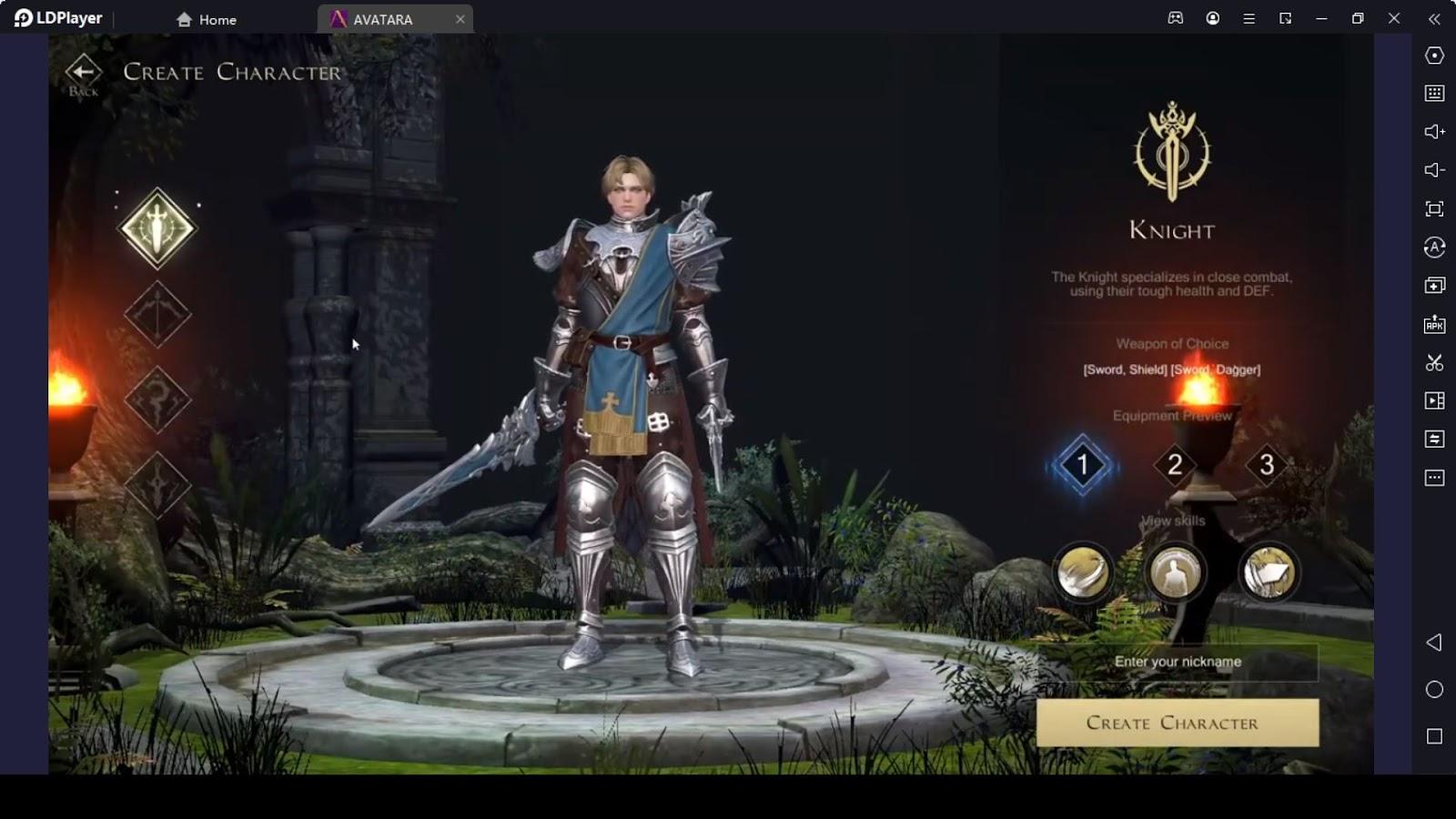 The first and foremost thing that every AVATARA beginner should clearly understand is its classes. This is where your gameplay begins, and you will have four classes to start your game. They can be turned up to an advanced state whenever you manage to make them reach level 50, you can have two choices to advance them, and each class comes with a unique skill set too. When this reaches 50, if you decide to change the class, there will be new passive skills to change accordingly with them.
Knight, Mage, Archer, and Rogue are four classes available in this game, and you can make these AVATARA classes level up with their stats too. If you are looking for more power with these characters, you must gain these stats. More power will always be going to come to you with the right stats done to the classes.
What to Expect in the Maps for Field Hunting?
The next thing that you should learn as an AVATARA beginner is how your map varies with each region. Each area of the field of this game comes with a purpose, and if you know them one by one, you will surely be able to reach for better progress in the game. So, let's get to know about each area one by one as follows.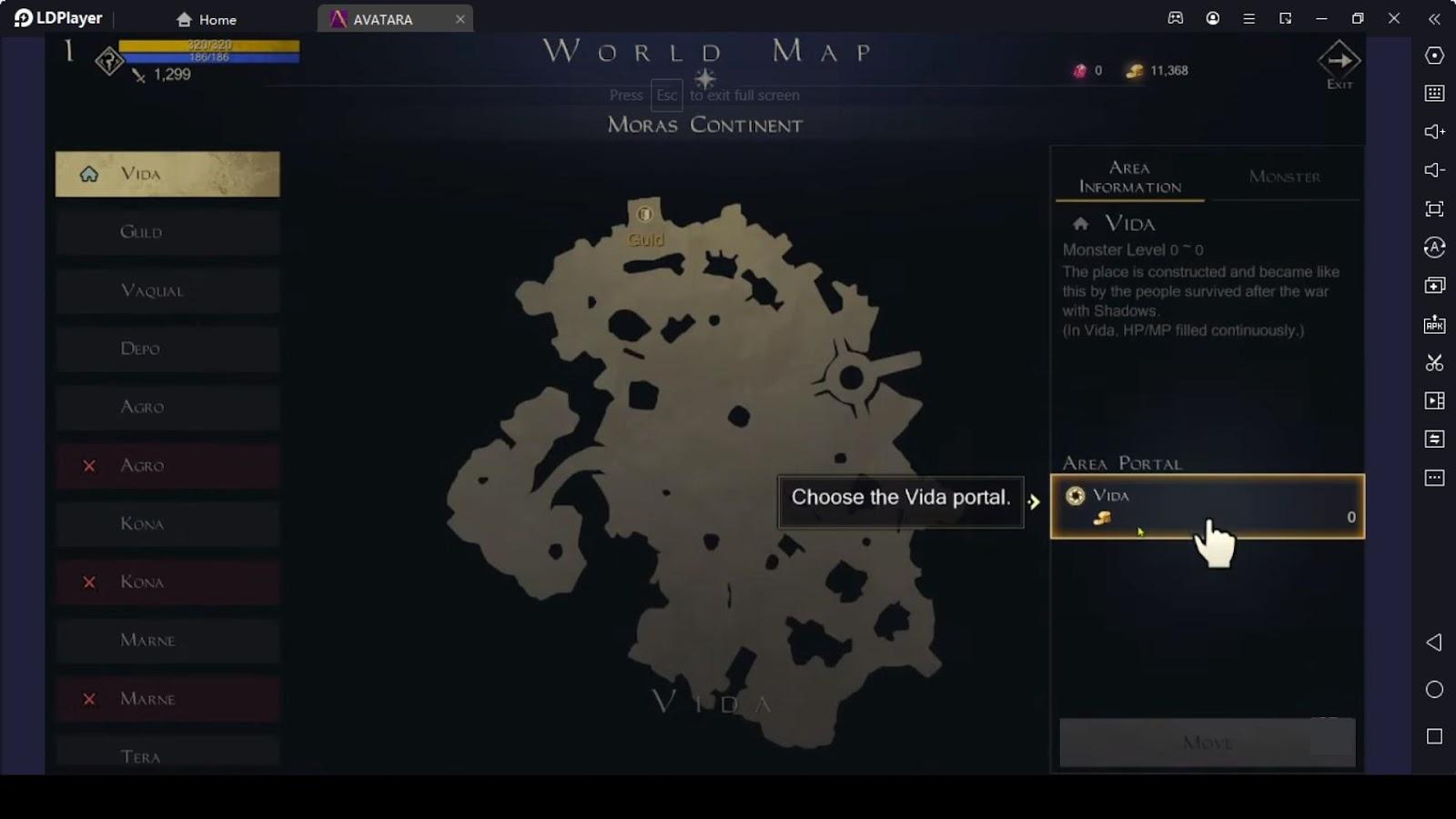 General Area
The general area for field hunting is there for combat. This area is dedicated to hunting, and since the game comes as a play-to-earn game, we have TARA as tokens for trading, but it is not applicable to earn from this area.
Vida
This is a city we can see from the game, and once, there were ones who survived the war as they built the Vida. BY visiting this city, you will be able to restore the HP and MP, and you don't have to deal with combat here.
PVP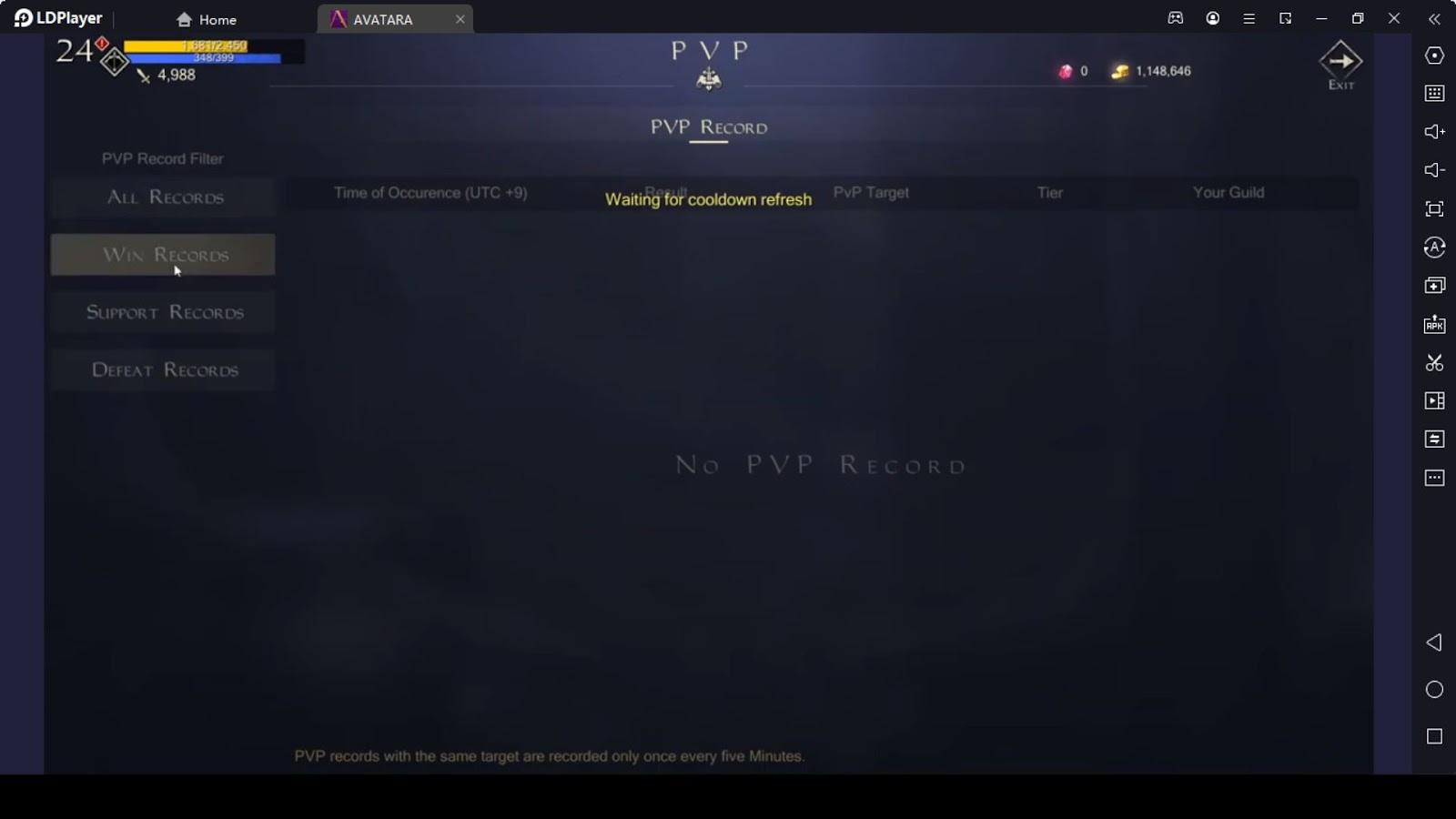 As you already know, PVP is a battle that happens against another player, and we have it in this game as well. The specialty in the PVP system of this game is that you earn TARA here within a limit per day. This limit is going to be reset every day, and when there is high competition, the amount of TARA you can obtain can be changed too. Because this amount is going to be distributed among the players, and in such cases, there will be a priority given to the top players.
Dungeons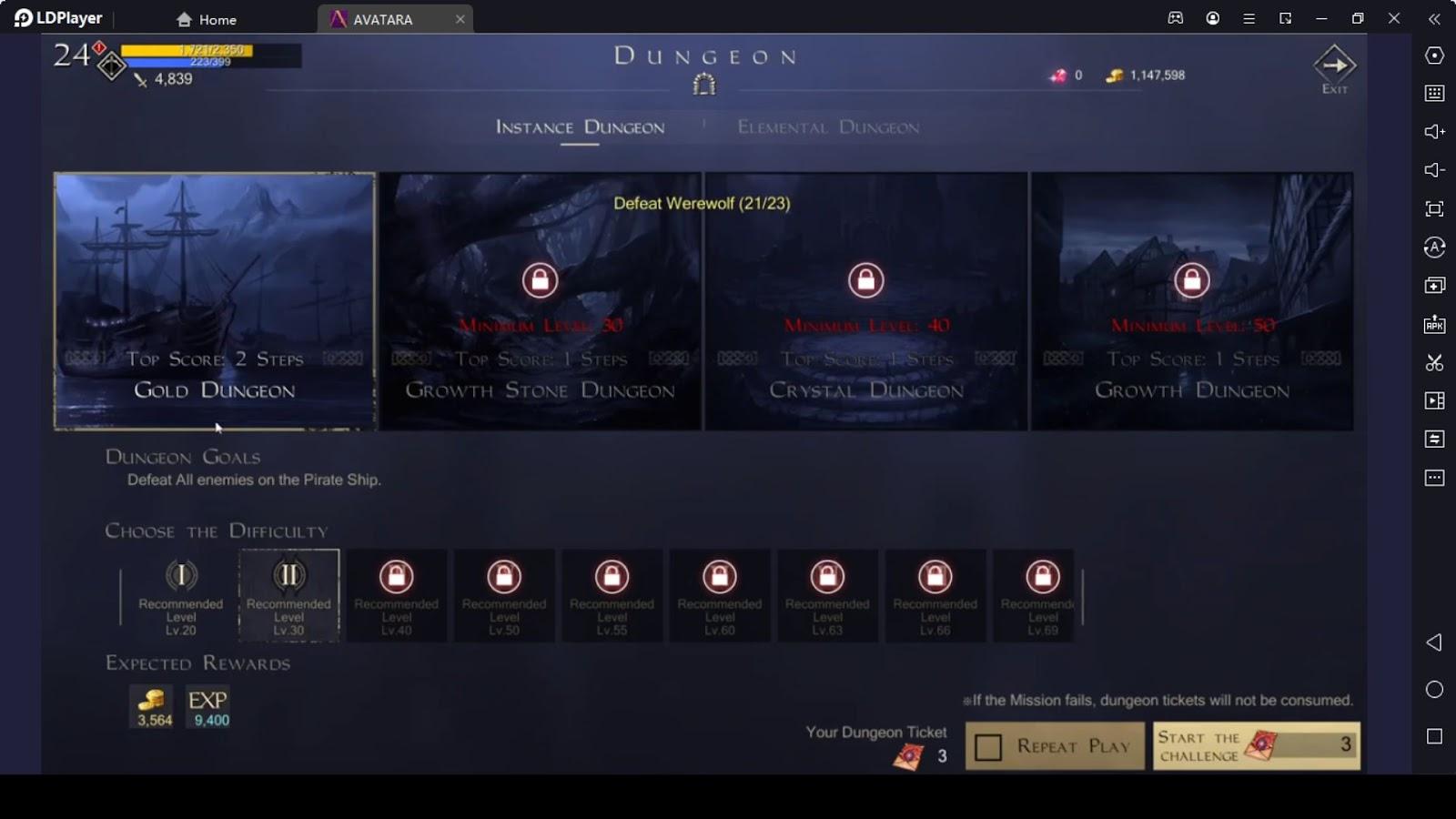 Dungeons have three types: general ones as well as elemental dungeons. A normal dungeon area can be taken from each floor from the map, and there will be powerful monsters to beat too. It is recommended to take part in these because these monsters can allow you to have more powerful rewards earned than the way you earn from the normal levels. You can teleport through these dungeons using a portal stone or a movement spell.
And then there are also Instance dungeons that we can take for free daily. But we can only go there once a day, and if you want more entries, then you will have to provide more admission tickets. This area is dedicated to having more growth stones, gold, and EXP points, as well as earning crystals. And finally, we have Elemental dungeons, and here we have floors to clear. Each of them can offer us rewards by making us successful.
AVATARA Guild System
We also have a guild system available, and you can have it when you reach level 10 of the game. If you earned more guild experience, you could level up in this game. The guild can be leveled up to 20, and it will require you to have 20 gold earned from you. If you want to enjoy the game more and more, we prefer you increase the guild level because, with each guild level improvement, you are going to be provided with more content.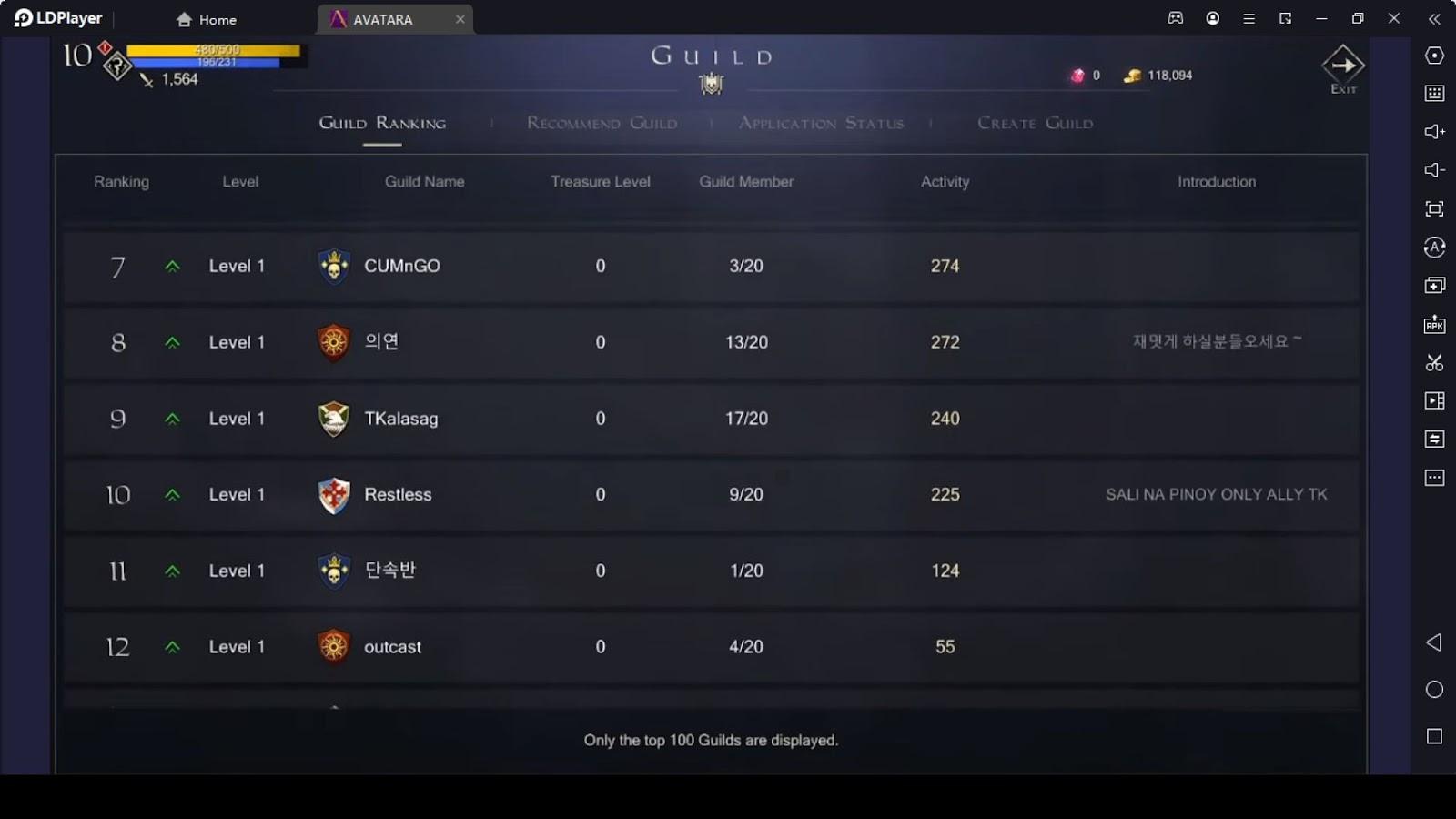 A guild will also come along with leaders, and they are the ones who will use the alliance system so that they can use the alliance system and register the alliance guilds. There will be 15 hostiles available for registration and alliance guilds on each. A guild can be left as well as disbanded when we see no use of them anymore, but if you want to take part in a guild again or create a new one, you will have to wait 24 hours.
AVATARA Boss Guide
In each field you go, there will be bosses to beat too. In this game, these bosses are identified as powerful monsters and will primarily meet you in the PVP fields. We do not recommend players face them in solo fights because it will make them face many complexities, but instead, they can face them with a corporation. It will make it easier to beat these field bosses.
If you beat bosses, you will gain rewards, and the number of rewards will be based on the damage you have done to them. So, if you beat a boss with a corporation from other players, based on the contribution they made to the fights, all the members are going to be rewarded; if you have made the greatest contribution towards damaging the bosses, then the game is going to offer you with the most rewards.
If you were able to have more contribution points, they would not disappear with your death, your transportation to another zone, and your movement. Those are going to remain there, but there is one rule. You will have to be within a specified range whenever your boss dies, as it is the only way to have rewards.
If you find it hard to beat the bosses, you can go for some simple controls with LDPlayer 9. It makes a beginner face some complex situations because the game allows you to move here and there with the joystick, and this will not be effectively working for you when you are in a battle. Instead, keeping these controls up with some keys will help you do better, and that is why we recommend you go with the Keyboard Mapping feature. Here the game controls can be set with some of your keys from the keyboard, and battling will be much easier with this.
AVATARA Guide for Pets
We also have a pet system in this game, which comes with automatic potions, automatic equipment sales, and disassembly services. It comes with more stats for you whenever you have managed to equip a pet. If you have activated a pet, each and every character that is currently on your account is enabled to use it. But note that the detailed settings of these pets will be set individually for each character.
You don't get many abilities with your pets when you have activated them for the first time, but still, if you make it usable with some gold, it will enhance more abilities and will level up them for the better.
AVATARA Guide for the Trade Market
As for the last point from this AVATARA beginner guide, we would like to take you through the Trade Market since this is a game that allows users to gain rewards by playing. This system allows you to trade with other users that you can see from the game, and this market uses two trade methods. One is Tara, and the other one is Ruby,
Although these two markets use methods for the transactions, it allows you to have a customer-to-customer transaction with other players. You are allowed to trade your Avatars, equipment, raised characters, and consumables here. This is one of the best AVATARA tips that a player can use to make them rewarded from the game.
Conclusion
With all that, we have come to an end for the AVATARA beginner guide, and we hope that you can do the best in your game by referring to this guidance. So make it a top step and be the best from your gameplay.