Here start with the new fantasy MMORPG, which can experience the pleasures of exciting adventures. Rainbow Story. Here you begin with the developers EskyfunUSA. Explore the beautiful land of Tyre with unique classes and enjoy the real-time gameplay with chatting.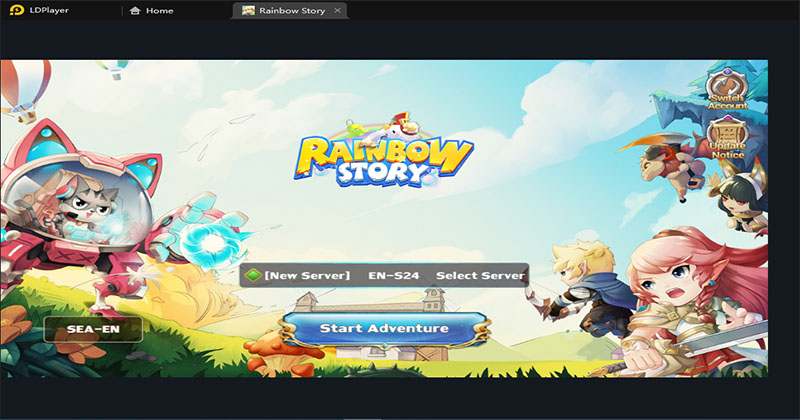 Have you begun your journey with Rainbow Story? Then you need a sound knowledge of classes. There will be multiple classes for you to start up, and remember, you don't smoothly play at the beginning. Rainbow Story is not such a game that has an easy way to begin.
You may face so many troubles at the start-up of the game. You may need the right class at the right moment.
What are the available classes at Rainbow Story?
There are so many classes included with Rainbow Story, and not even one level is terrible. All are well balanced with their skills, and all of them contain unique abilities with powerful features. So what you are going to do without knowing them. Yeah. No need to waste time. Let's dig into the classes.
Swordsman
As usual in other MMORPG games, the Swordsman is the best character class available in the game. This game becomes as unique as they provide you with a male swordsman and a female swordsman. Pretty interesting, right? Swordsman is using her/his skills in three ways as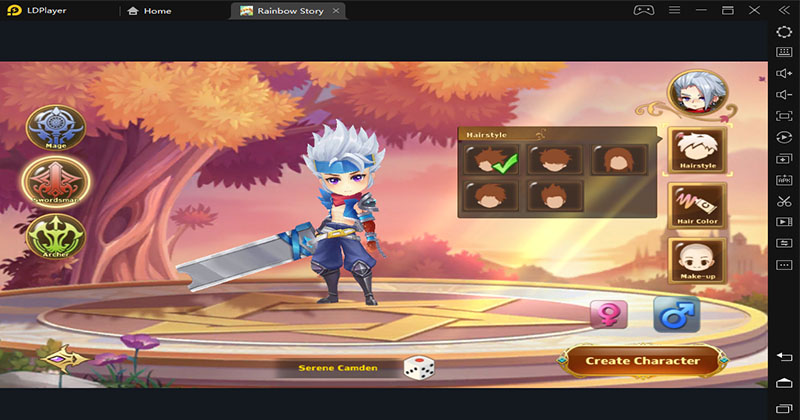 ● Defending
● Mobility
● Attacking
When considering other character skills, Swordsman has got an excellent survivability rate on average. This survivability feature comes within the default settings of the game. And also, he is a hero of super-powered in defensive bases.
Swordsman is one who got strong states in his defensive strategy. When talking in overall, Swordsman's attacking skills and the damaging is in a good rank. And he shows some healthy attitudes in his mobility too.
In Rainbow Story's gameplay, if you choose this class to play, your task is to fight with the enemies. You have to find out the enemies in a closed range and fight back with them to defeat them. The reason for choosing the closed ranged ones is Swordsman is a melee class character. So he has to deal with the enemies who are a near distance.
The swordsman's primary weapon is the sword, as it seems in his name. And also, in the gameplay, you will be provided with some other weapons-related to sword type melee ones in the battles of the Rainbow Story. The braveness this class holds is pretty much unique.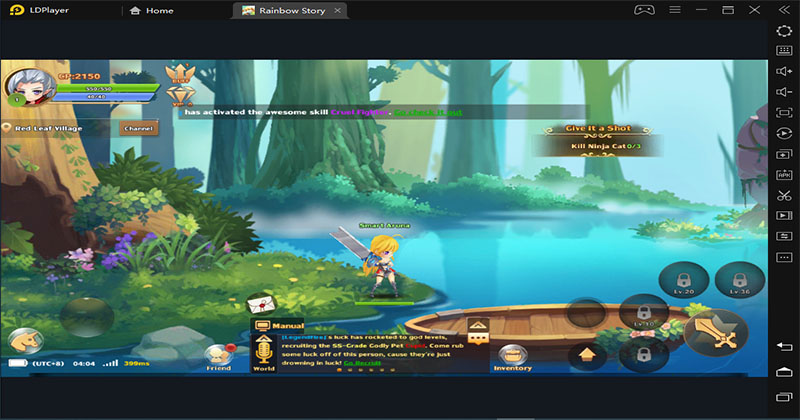 He is not afraid of anything as he got some fantastic defensive skills with him. You are designed to fight and to lead the team in the front. But don't worry. You can use this class as a solo character too.
Skills hold by Swordsman.
● Slash Sword Wave – Swordsman can release an ATK damage up to 107% to 3x targets. This attacking can only be done when the target is placed in the range.
● Rushing the Slash – able to impact an ATK damage of 108% in AOE
● Whirlwind Chop – giving damage of 42% to three targets
● Sword of Wrath – Inflicting an ATK damage of 144% in the same area for an average of three targets.
Archer
Archer is also available in the female forms and the male states as in the class swordsman. This class is somewhat popular among the gameplay of Rainbow Story.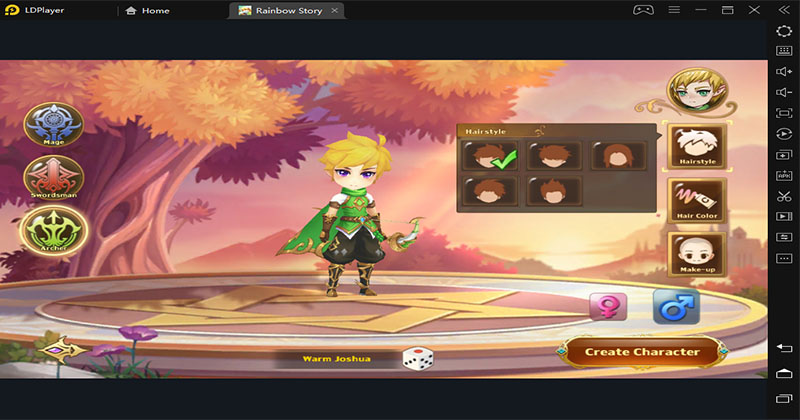 Most of the players in this MMORPG is tend to choose Archer than the other types. What's so special in Archer? Yeah, it is absolutely because of the high damage skills he holds.
This class is one that can deal with significant damage to the enemies in all forms. He does it from a long distance, not a closed range as in the Swordsman. That makes this class so powerful.
As Archer is dealing with high damaging skills, he can erase off his enemies very quickly. So as like that, Archer's primary duty in the gameplay is to clear the enemies.
If you choose to play Archer as your class in the Rainbow Story, you engage with a superpower of damage. He got an average mobility rate, and attacking is the very first strong ability it holds.
The defensive strategy archer uses somewhat fair comparing to the Swordsman. But overall, it's okay. Archer uses a bow of arrows as their primary weapon, and other weapons he gets through the gameplay are related to it.
Skills hold by Archer.
●Archer uses a bow full of arrows as his primary weapon; he uses it to fire speedy five hands at once. All of them go to the enemies at one glance, and it does 28% of damage in ATK. This damage is happening to around three targets he aims in the specific area.
●Ultimate Holy Arrow – archers, use his bow full of arrows to perform an ATK damage of 144% to three targets. All of these targets are in the area he aims for
●Holy Arrow Totem – the Archer has got a Holy Arrow Totem. He uses this to increase his ATK at an average of 10%
● Purifying Ward – Archer is usually impacting three targets in an aimed area by giving an ATK damage of 107%
Mage
Mage is a class that is well balanced with all the skills it holds. Like the class swordsman and Archer, this class also has two versions of it as male and female. So players can choose a gender they would like to play at their own will.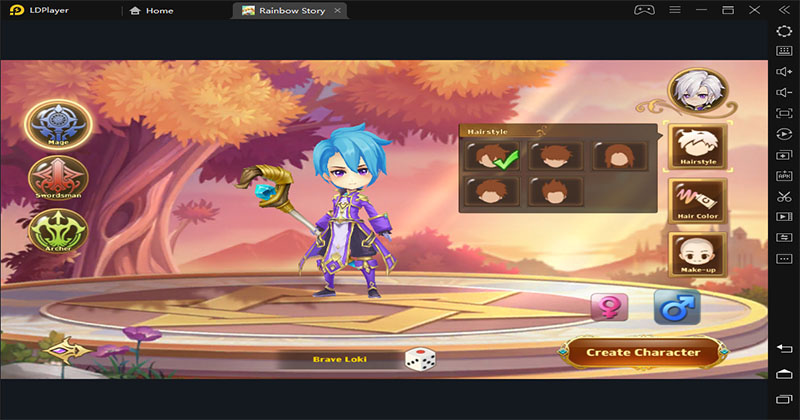 Overall, Mage's defensive, attacking, and mobility powers are pretty much good in a balanced way. Not in too high level or not too low in a state. But remember, the class mage is holding a CC skill other than the Swordsman and the Archer.
If you play Mage as your class in Rainbow Story, remember that this class deals with balanced damage to the enemies. Mage attacks his enemies in a mid-range area, and pretty much well-balanced fighting skills are processed.
Skills hold by Mage
● Fire Resistance Ring – Mage do attack with 102% of ATK damage to near four targets in a mid-range battleground. He uses this to knock his enemies.
● Magical Ice Bird – Mage can perform damage of 144% related to ATK in a mid-range area. The damage is usually going to three targets.
● Lightning Cage – Mage can attack four targets in a thundercloud area ad it can repeat up to five times. This attacking cause an ATK damage of 28%
● Aegis of Safeguard – the class mage is capable of creating a shield. That creation can be done with a maximum HP of 10%
Conclusion
When considering the Rainbow Story fantasy MMORPG classes, we cant estimate these classes on one scale to decide whether they are bad or good. As we mentioned earlier, all of them are good at battles, and they are well balanced.
But if you get any curiosity on their power range, it will be better to name Swordsman as the best class in the Rainbow Story.
Being the best class for Swordsman is he has some extraordinary powers in total mobility, attacking, and defending. And also, he is a good melee class belongs to DPS.
The second choice can be Archer's name as he is the best out of ranged classes in DPS. And also, the third one goes with Mage as it is the most balancing class in here.
But remember, all of the courses are the best in their skills. So choose an authentic style goes with your situation.