Want to experience a fantasy MMORPG with great features? Yeah. It's your opportunity to enjoy the latest MMORPG by EskyfunUSA with outstanding POV skills with real-time battles.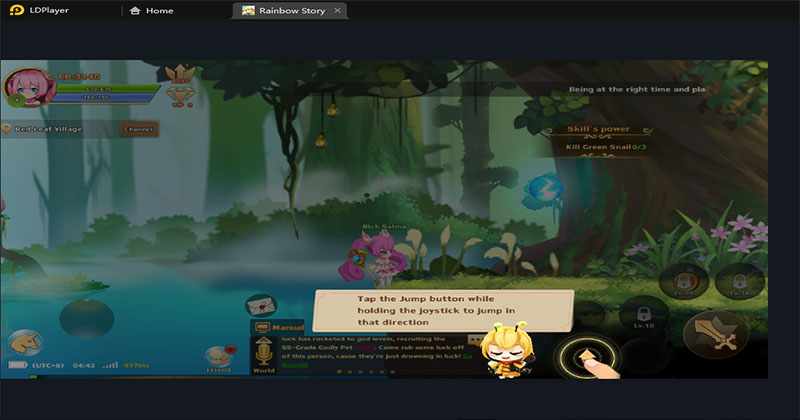 It is Rainbow Story MMORPG with basic three classes. Join the gang in Tyre and explore the fantastic features of the game Rainbow Story.
Rainbow Story is a real-time battling game to team up with your mates and earns some exciting rewards by playing the game. Be brave to challenge the lord and challenge the lord and keep up all the pets and mounts for the real-time company with yours. Use your unique type of skills and enjoy the best combat systems with Rainbow Story.
Who Is Mage?
There will be three main classes available in the Rainbow Story. All of these classes are holding unique skills and unique powers with them. And also, in this game, heroes have well-balanced skills with them to fight in combat.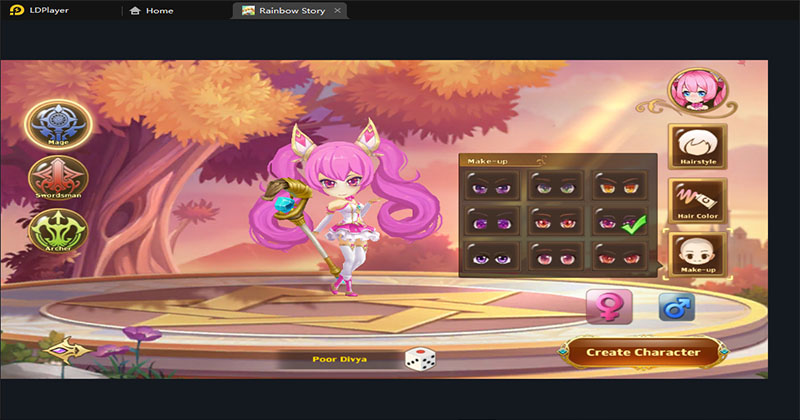 Among them, Mage is a well-balanced class available in the Rainbow Story. The class mage is available in both female and male versions, and it is a well-balanced class with all of the skills.
The appearance of the Mage
The Mage is a cute female character with a somewhat pink theme. This class got pink-colored hair and a bunny face. Besides that, the male Mage (male version) is holding white-colored hair. He got a belt on his waist, and he is also a waifu with some cute characteristics and features.
Characteristics of the Mage
The name is already the Mage. And his or her range is belonging to the mid-range. Attack rating, defense, and mobility speed are all fair for the whole, and they all are well balanced for the Mage. And also, the Mage's CC skills are the best ones to mention in the gameplay.
Mage Game Play LV 55
At the start of the game, you will see Mage to begin the game. Collect the coins that appear in the way of your path and get into the boat you see. It will land you on a riverside, and the game will guide you to tap the jump button.
It will surely guide you through the gameplay of Mage. There are so many rewards you get by collecting the coins you see in the path, and make sure to collect them as all as possible.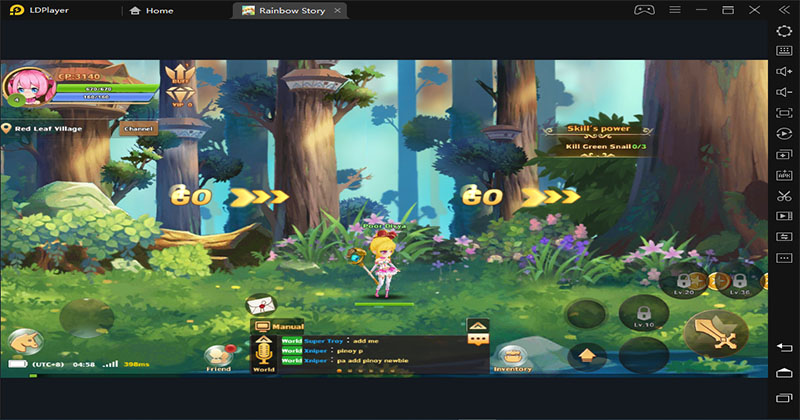 Now you will see a rope directed to a top of a mountain. Use it and climb to the top of it. Now you will see a giant enemy lies on your side, and be sure to clear it away from your path. You will get many rewards at this stage and collect all of them by searching for them in the mall.
Go right away with your way by collecting all the coins you see, and now you can see another top of a mountain to climb. Climb it as well.
In here, you can see an enemy to fight with you. Use your right skills for the defensive and attacking strategy here and use them wisely to deal with him. You are going with your pig in right of this situation, and once you defeat the enemy in here, you can ride the pig—no need to walk or run. Now there is a giant rabbit to fight with.
This rabbit is holding a carrot in his hand and doesn't underestimate his powers easily. He is somewhat challenging to defeat. The enemy rabbit you see here holds some powerful strength with him, and he uses skills like lightning to defeat you. Defeating this rabbit is leveling you right into level 40.
There is a gang to meet at this level 40, and you may even see the male version of the archer. You also ride your pig to the walking, and you no need to walk in with your effort. As you passed on this, it makes you level up your current level.
Now you will be in another stage. And here, in the beginning, there is so much to deal with the current scene. You have to fight at the front of this stage and go straight forward to level up more. So now you see a ladder to go down and use it to go downward.
You will also level up your level and make sure to eliminate the crazy grey color pigs away from your path. Go forward in the gameplay and take advantage of the pets you get in through Rainbow Story.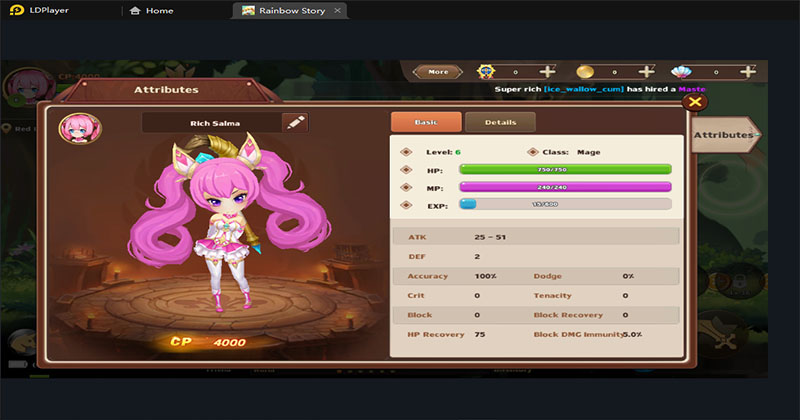 You can even choose the interface and assign the pets. In this stage, your primary duty is to match the pets you collect. All you have to do is go along the path and choose the skills and interfaces to succeed in gameplay. There will be so many enemies and evil pigs, you see and eliminating them are sure to level up your current levels in the game.
Once you level up, your facing enemies also become changed. They are also upgrading, and the enemies you face I level to a level is becoming so different with their skills and powers. There is a stage you will meet after all these things where a giant pig is going le with you. Defeat him already.
The process of defeating is not much simple. It is a complicated task. But doing so is making your way to level up.
After clearing the stage where the giant pig stands, you will face a location where human enemies are there to fight with you. There also, you can see a giant rabbit becoming ready to fight with you. As we declared earlier to make sure tat him too to collect your resources and upgrading
Clear the stages as much as you can to go into a higher level in Rainbow Story. You may see a different kind of enemies' powers of another sort with them to defeat you. But the right kind of attacking and defensive strategies can save Mage from her big problems as it is a well-balanced character.
Mages skills you can use for Game Play.
Mage holds some [powerful skills as a Lightning cage, Fire Resistance, Aegis of Safeguard, and the Magical Icebird. These skills are dealing with ATK damages' most potent ways; we cannot tell which skill is most useful as they all are doing great justice for the character. So use them wisely to be a success in the gameplay of the class mage.
Conclusion
Mage is a balanced character and a class available in Rainbow Story's gameplay, and it is like a good class for every situation. This class is one like doing its best to the player from its well-balanced characteristics. All your duty is focusing on the matching pets. The path for that is a quiet longer process than expected.
Remember to use your skills wisely in Mae's gameplay, as mentioned before, Mage is a good class if it is being controlled well. It can use the strategies in the most valuable ways so that you will be able to grow stronger in the gameplay.