Enjoy the very first card battles by Supercell on the extract of the clash of clans. Are you exciting about playing a real epic time multi-playing battle with all of your favorite characters on a clash of clans? Here we are with clash royale. Enjoy the real-time battling game with multiplayer genres for tower defense and much more.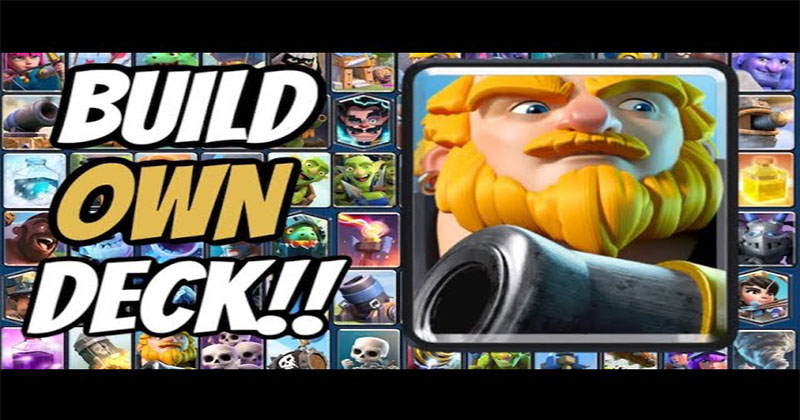 Clash Royale is a mobile game for all the game lovers who love to play real-time battles. You are capable of collecting the cards around the troops of clash of clans, and yeah. You can upgrade them too. Enjoy the dozens of spells, decks, defenses, princess, knights, baby dragons, and much more with your familiar content.
Join the clans to defeat the towers of opponents and win the trophies and crowns to gain the right moment in the arena.
How to Build Your Own Deck?
Clash Royale is truly an inspiration for taking the hot sheet around all of the esports around the world. It has taken awards in past years due to its popularity. But once you play it, you need to have an intimate understanding of decks. Decks may be in various features, like some may be the best decks. But to do all of these, you need to build a deck.
If you want to compete in a building, a deck on its very basic level is an excellent way to master the game. So here we bring you the guidance on how to build your deck in the 2020 clash royale.
Your Condition on the Clash Royale
As the first step in building a deck for yourself, you should choose the condition of your winning in the game. You may have the option to select a card by yourself. But it doesn't matter what card you are going to use.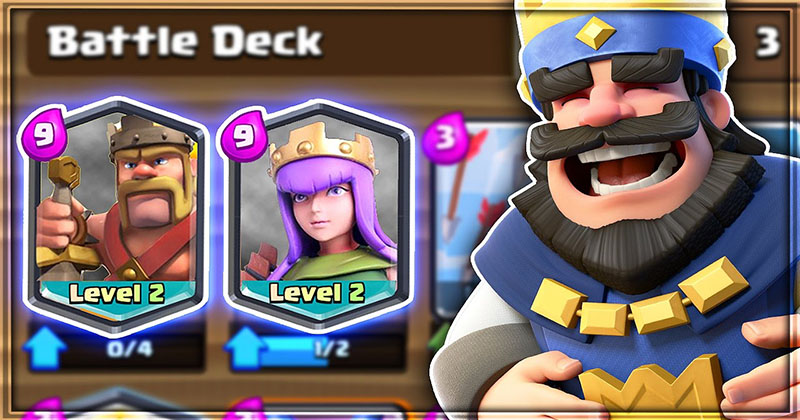 Whatever you are going to pick, the card is the primary offensive tool in the clash royale. Cards are using to damage the towers of the opponents. So it would help if you went with the options on Giant or the Hog Rider.
Hog riders usually depend on dealing with a middle type of damage when they are used. And also, these Hog Riders are usually can be seen in low elixir cost decks. You can use the golem or the lava hound to build some massive pushes to deal with more significant damage on opponents.
So that action will initially destroy a tower of an opponent in one glance.
You have to choose a strategy for playing the game. So keep in your mind to select a card that is compatible with your use. And a chosen card should not be defeated by any current Meta decks.
Counters and Support
Now you have rough planning on your actions through clash royale. So as a second step, you have to look at what type of things your opponents are throwing at you. Those items may be in an offensive or a defensive way.
Suppose you are playing the hog rider at the bridge. Here will be various cards of buildings or swarm in units to defeat you. The basic idea of taking the support card is to defeat the opponent's defensive cards.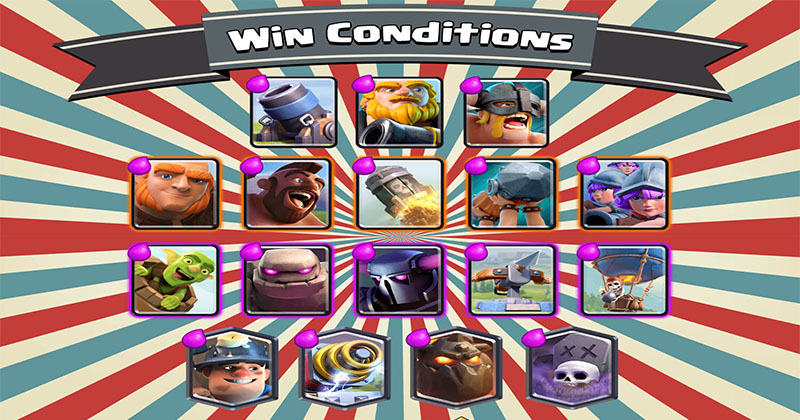 So, when a situation where you play the hog rider, the enemy will attack you by Minion Horde. Now you will be able to support the unit with the help of the executioner.
The executioner is strong enough to take care of various swarm units. So we can say that attacking strategy in the clash royale is pretty much like an endless possibility game.
Remember, your cards on support and counters should make you effective on the Meta decks playing. So initially, those cards should let you have a successful path in a victory.
Spells
The third step is to know your spells. You can use these spells in different ways. Spells are very useful in supporting the main unit, attack on the fundamental threat of opponents, and clearing out the enemies' support units.
An example of using a spell is to follow the hog rider with a log of pre-emptive. This spell will clear any of the swarm units in the ground of your opponents.
Your spells are beneficial in units that are close to your opponent's towers. They maximize the value of it by hitting the towers of enemies. You can use spells to throw away your enemies in a considerable number with a cost of high elixir. You have to be concerned about picking the right spells for the support in your needs of the main unit.
Building
Buildings are the primary strategy used in the clash royale. Most of the time, we are using buildings to defense the enemies in here. You are going to use buildings in the units like hog rider or the giant. You have to remember that the building is the leading way of preventing damages from happening to your tower.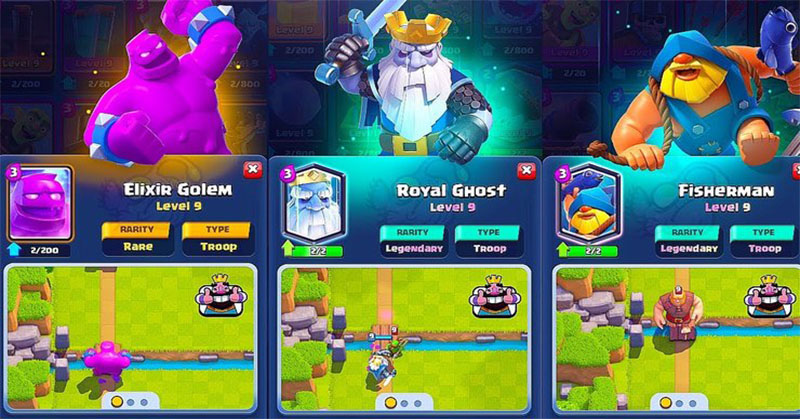 You can either use buildings for defense or not using them is depends on your current Meta. When you are using cards frequently, they will be the ones that cause you significant troubles. If you are using a hog rider in here clash royale, make use of a building is an excellent way of leading to the victory.
If there is goblin or sparky in the rage, you have to use them like a deck for a different purpose.
So as primary steps, it would be best if you kept your eye on simple steps. As a summary, these are the steps as a summary on building your deck in Clash Royale.
Understanding the deck

The archetype

Average elixir cost

Playing style

A counter

Meta counter deck

Individual roles

Support cards

Defensive cards

Deciding cycle/utility cards

A building

Spells

Avoiding dead cards
When you are creating a deck, you will need at least level 8 cards or below that number at the arena, and at the arena, up to 4000, you will need level 10 cards to create a deck. It will be easy to look at other players' deck to build a good deck. So always try to copy on your other player's decks on strength.
You don't have to be stick into one deck when the game started. You are free to try on different deks that are precisely matched with your playing style.
It would help if you got more opinions on your deck to succeed. You can ask friends who are playing clash royale to get some opinions, and it can be done through clash royale blogs or the clan mates too. Remember that there will be no deck that is capable of counter on every deck.
Although you are not bound to stick on one deck, it will be better to stick on one deck for a considerable period. That long time will help you become more experienced in the gameplay, and it will help even to defeat all the wrong matches too.
Keep a note in mind that decks for 2v2 are ones that should be made indifferently. Those decks should play in different strategies.
Conclusion
There will be no strict paths to go through in creating your decks. Clash Royale is made for players to understand its strategies, and I lead you to make your decks easily. Building a deck for yourself will always be a plus point for the gameplay due to its power.
When you are creating it, you are going to add every strength to that. So let's give it a try and make the most substantial deck for a match with your play style to lea in a definite success through the gameplay.