LifeAfter is a survival game developed by the famous NetEase Games. The game starts with a story of how the World is affected by some Virus. And you are one of the few survivors.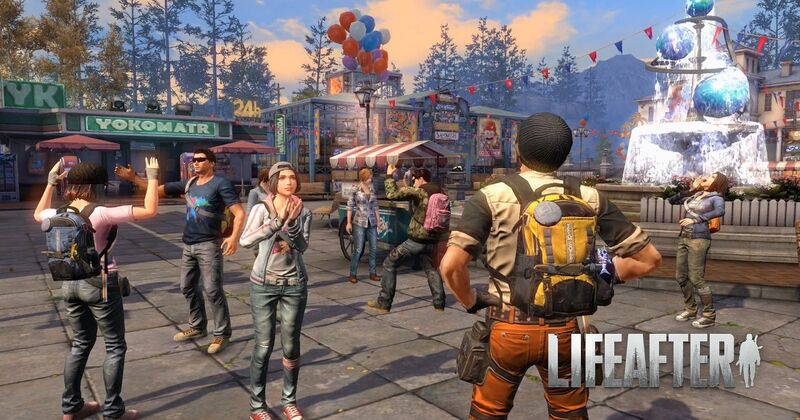 Now you have to rebuild the World again with other players, but you have to start the game by leveling up your house first. Farm/Grind resources, level up your house, help other players, and survive against the Zombies.
In this LifeAfter walkthrough guide, we will explain almost every important task and give you a preview of how you can complete it and where you have to go. We have also included some tips regarding different types of tasks. So, without further ado, let's get started.
Tasks in LifeAfter:
If you take a deep look at the tasks, you will notice different tasks. Well, in every game, tasks are different, but in LifeAfter, there are two types of tasks. One being Home Tasks and the other being Forest Tasks. Home tasks include different tasks, including fusions, weapons, etc.
In Forest tasks, you will have tasks that can vary from gathering wood to delivering different items. You can also send all of the collected resources home from the forest through postman.
Newbie Book/Tasks:
You can see all of your forest and home tasks in the Newbie Book. It also provides you information regarding your completed and incompleted missions/tasks. So, you will know what to focus on - the tip here is that complete these tasks as soon as possible because as soon as you complete them, the new tasks will unlock, and after completing all tasks, you get a special reward.
The Survival in the Wilderness provides you different rewards, including Formula Shard/Blueprint. The reason to mention Formula shard is that you have to collect all and save them to fuse high rarity items. Blueprints are kind of rare items and are of the utmost importance in LifeAfter.
Some of the Home Tasks and Tips:
Below we have added some of the essential Home tasks. And their tips regarding how to complete them or what to avoid.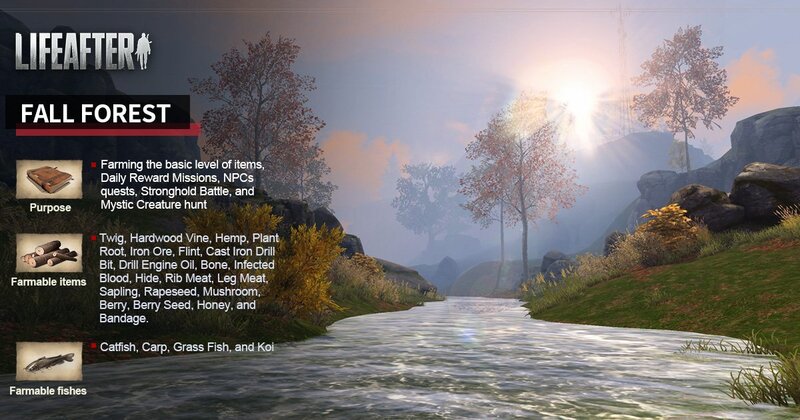 Crafting Items:
Crafting items is the most common task in LifeAfter, which you will have to complete repeatedly. A crafting task can vary from crafting wood or stone to making a cabinet and other furniture, etc.
To craft items, go to Material Bench and press craft. In there, you will see three different tabs: Formula, Workable, and Furniture. Select the tab given by the task and start crafting material. Crafting Queue allows you to craft three different types of materials simultaneously.
Gear Workstation:
Gear Workstation allows you to craft Weapons and Armor. Go to the Gear workstation if you get the task of creating a weapon or armor: press craft and select Weapon or Armor (according to the task).
Press Workable and start crafting items for weapons and armor. Once crafting is completed, you can move on to Formula and start crafting the required weapon or armor.
Don't be over-smart with your resources:
A lot of players usually craft extra items and materials. The tip is don't do it if you want to progress in the game. Crafting Materials and items require resources, and your resources are valuable in the late game. You would have a hard time crafting high-level items and materials if you wasted most of your resources crafting extra low-level items or materials.
Stamina and Recipes:
Stamina is what you need to complete tasks and run around. A chunk of stamina depletes every time you run around and complete a task. To regain stamina/strength, you have to cook food through Household Grill. There are about 60+ dishes/recipes in LifeAfter, which you will learn over time. In the beginning, you will have to cook whatever the game asks to learn the dishes.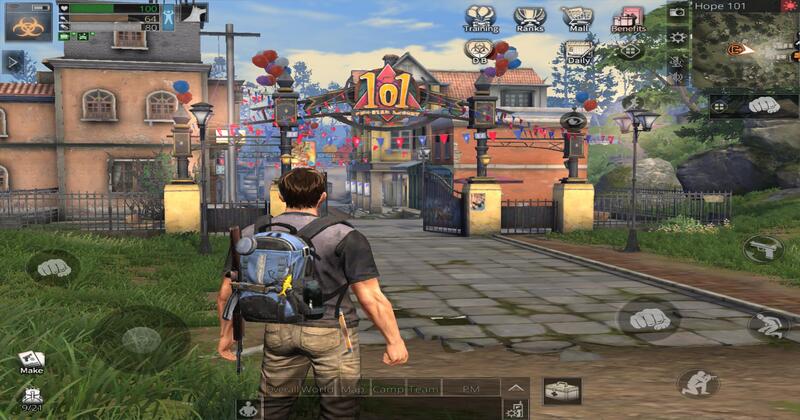 You are basically immortal in LifeAfter, but you still need to survive from zombies. You cannot complete quests/tasks if you are low on stamina. You also cannot run away faster too if your stamina is low while being hunted by zombies.
Some of the Forest Tasks and their tips:
The forest tasks include hunting deer, wolves, collect resources, etc. Some of the crucial tasks' walkthrough is given below:
Collect Resources:
The main and most important Forest task is to gather resources. These are the resources that you will use to craft materials at your home. You will also have to craft some items in the forest using those resources to complete the task. Resources can vary from Wood to Bones; you can get bones by killing in-game dear or wolves.
About Flint and Rope Tasks:
These are the most common tasks you will have to complete in the forest, but these tasks can be painful for most people. So, you might know how you can get Flint and Rope. But, for those who don't know about it.
You can get Flint by mining a rock, but there's a catch, and that is you cannot get Flint by mining a rock when it's raining. You get Rope by chopping Trees, and that is only when it's raining. If it's not raining, you won't get Rope by chopping Trees. Most of the players don't know about it and make mistakes while chopping trees and mining stones for Flint and Rope.
Mushrooms are your rare resources, and they only spawn while it's raining in the Forest. So, when it's raining, make sure to collect as many mushrooms as possible. The tip is that Rope, Hardwood, and Mushrooms can be found during rain so, don't farm any other resources.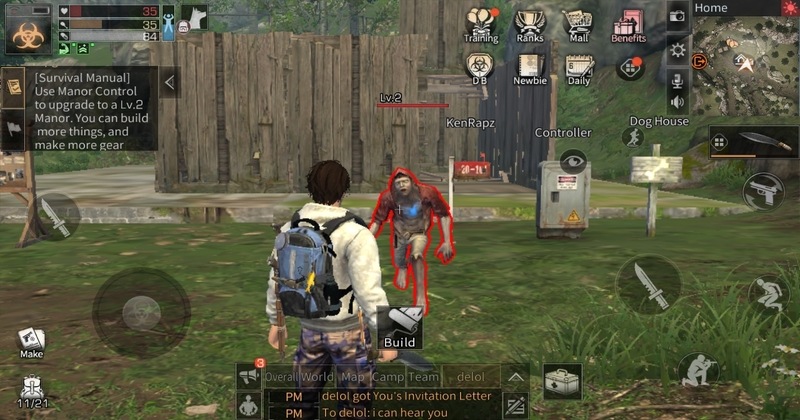 Saplings can be obtained after chopping trees but during rain only. You can use saplings by planting them into your garden. It takes roughly two hours, and after that, you can harvest it for additional Twigs and Wood.
About Rain in Forest:
The rain has some sort of virus that affects you when you are outside in the rain for too long. It will cause flu, which makes you feel too weak to run. The rain can only affect you if you are outside for more than 2 minutes. So, make sure to stay in cover after farming. You don't want to be affected by rain.
Chests, Cave, and Bones:
You can find chests while completing tasks in the Forest. The chest spawns randomly, so keep an eye on those. Chests provide you with experience and resources.
Caves are also in the Forest, which you will have to find on your own. You will have to harvest resources, mine stones, etc., to find the cave behind them. Caves give you resources and experience, which you can use to level up.
Bones are not the bones of animals. These are rare bones only obtainable by killing zombies. When you kill a zombie, it will give you Infected Blightbones, which you can sell or use for cash.
Shipping:
You will see multiple Helicopter signs on the location. Go there, climb the tower, and talk to the postman. You will have to pay taxes when you send resources home, but you can't do anything about it as it is the only way to send resources. You can find all the sent resource details through the postman. Also, the resources you sent has a limit: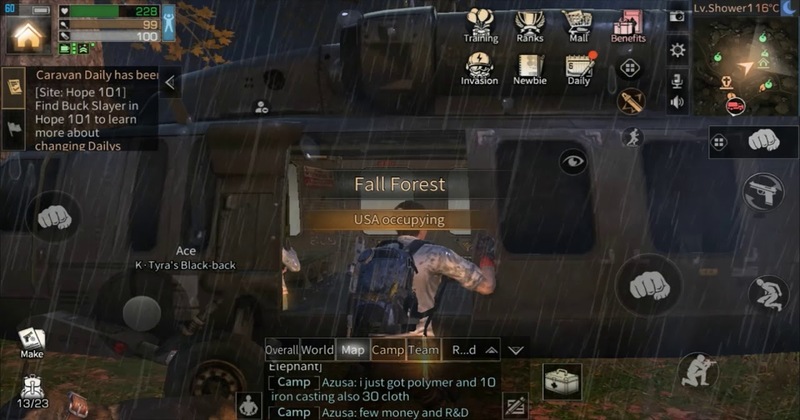 ⦁ You can only send about 60 Valuable items.
⦁ You can only send about 120 Rare Items.
⦁ You can send unlimited Common Items.
So, make sure to send the required amount and do not exceed it at any cost. Once you have sent all the items, you can then go back and check your mailbox. Collect all resources from the mailbox and dump them into your Wine Cabinet.
Conclusion:
The overall tasks don't take much time initially, so you can complete them all within a half-hour or so if you have read the guide. If not, then you might spend some time finding the place or furniture where you can complete tasks.
So, make sure to read the LifeAfter gameplay guide and start your LifeAfter journey with an advantage. The guide provides you LifeAfter gameplay and walkthrough, so you don't have to waste a single minute finding the furniture, postman, forest, etc. Follow it to the letter and be one of the top players in LifeAfter.