Download Special Forces Group 2
on PC with LDPlayer
Game Info
All the tension and excitement of the best console FPS tactical shooters is now available on your PC.
Choose to be a Terrorist or Counter-Terrorist in this modern take on a proven formula. Play alone against robots or test your mettle against players from all over the world in an exciting multiplayer mode.
Try out the 9 different game modes (Classic, Resurrection, Zombie Mode, Knives, Deathmatch, Arms Race, Sniper, Bomb Mode, and Capture the Flag) for endless variety and fun. Stand out from the crowd by equipping one of over 100 different and fully customizable weapon skins.
Mix and match them to get the most out of your outfit: choose your colors. Choose from 8 different characters for each team and create a unique equipment Arm yourself with over 40 types of weapons and 3 different types of armor, then travel the battle-torn streets on over 30 different and unique maps.
LDPLAYER: BEST ANDROID EMULATOR FOR SPECIAL FORCES GROUP 2 ON PC
Play Special Forces Group 2 with all the dexterity and comfort of a mouse and keyboard, just like the classic FPS games that inspired it – when you play it on your PC or laptop with LDPlayer.
LDPlayer Shooting Mode allows you to map your camera movements with the mouse. Simply use the Advanced Keymapping feature to drag-and-drop the "aim, pan, shoot" option on the game screen and bind the function to a key (default is F1). Now it's as easy as pressing this key to change the appearance of the mouse.
Have fun destroying your enemies with maximum precision. The best part of playing Special Forces Group 2 on your PC with LDPlayer is the non-stop gaming sessions. No wild phone calls or boring chats to get in your way and a perfect KD ratio. And you will never have to worry about your Android device dying with you again when you're in the heat of an intense firefight.
RECOMMENDED PC REQUIREMENTS FOR SPECIAL FORCES GROUP 2 ON PC
Here are the lists of operating systems compatible with Special Forces Group 2 on PC:
Windows 10

Windows 8.1

Windows 8

Windows XP

Windows Vista

Windows 7

Windows Surface Pro
FAQs ABOUT SPECIAL FORCES GROUP 2 ON PC
Q: How do I download Special Forces Group 2 on my PC?
A: Follow these steps:
Download LDPlayer installer on your desktop.

Run the installer and complete the setup.

Open LDPlayer and search Special Forces Group 2 on the search bar.

Install the game from LD Store (Or Google Play Store).

Once the installation is completed, click the game icon to launch the game.

Enjoy playing Special Forces Group 2 on your PC with LDPlayer.
Q: How do I join Special Forces Group 2?
A: Follow these four steps:
Step 1: Open Special Forces Group 2 Game.
Step 2: Click on multiplayer settings as shown below.
Step 3: In the multiplayer section select the "Local with Hotspot" option.
Step 4: The player who is going to host the game has to turn on his mobile Hotspot and everyone else has to connect to it.
TOP FEATURES FOR SPECIAL FORCES GROUP 2 ON PC
Special Forces Group 2 comes with certain special features that are worthy of note. You will be enlightened on some of these features below:
Special Forces Group 2 is a real-time 3D shooter game

It comes with both single-player and multiplayer modes. The single-player mode can be played with bots, while the multiplayer mode requires that you connect to the internet and also requires a Wi-Fi router.

There are 5 games mode in the game

In this game, you will have to confront teams of terrorists and you will be in control of the Special Forces engaging in this attack against the terrorists.

There are up to 100 pieces of weapons skins available in the game.

You will have access to 5 characters per team in this game.

The game consist of 23 maps

You will have access to 7 pistols

You will also have access to 3 shotguns

Also, the game features 4 submachine guns

There are 12 rifles to choose from

5 sniper rifles spoil you with choices

There are also 3 grenades available

A player will have access to 3 different bulletproof vests for enhanced protection
The game is presented in 7 different languages too. Some of these languages are Chinese, French, Dutch, Spanish, and English.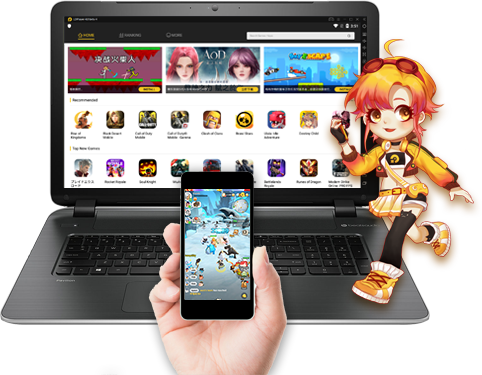 Download LDPlayer