War Robots is a tactical third-person shooter developed by PIXONIC. The game has you commandeering different types of robots called Titans. Based on a purely PVP format, jump into a world of chaos as you battle players all over the world and prove yourself as the strongest and fastest pilot around. With intricate maneuvers that you can pull off and ambushes being the norm, the game truly tests your strategic thinking capabilities. With complete mouse and keyboard support using an Android Emulator like LDPlayer, you can take your gaming potential to the next level.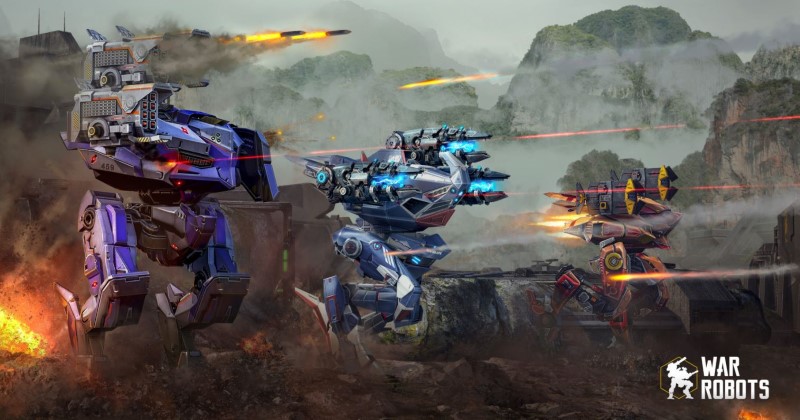 The game offers tons of possibilities when choosing your battles and making what you can of the battlefield. With different titans to choose from and weapons that all have their advantages and disadvantages, strategic thinking is essential if you wish to top the leaderboards. Moreover, with an active development team, you can expect more players to be hopping into the game as time passes.
A lot of games are based on the premise of shooting around other players on an enormous battlefield. However, only a select few put you in charge of a 10–15-foot robot with an arsenal of weapons at their disposal. The game tries to awaken your childhood dream of you battling around large cityscapes, taking down other robots with defensive and offensive strategies. With striking visuals and breath-taking animations, each map seems to cater to a different playstyle and strategic element. The game itself is jaw-dropping when it comes to its aesthetic. With a unique ranking system, the tendency to get to the top of the leaderboards can get quite overwhelming. Before you jump right into the game, here's how you can become the best brawler in War Robots. As such, here's how you can download War Robots and set it up for free on your PC using LDPlayer:
Step 1: Download and Install LDPlayer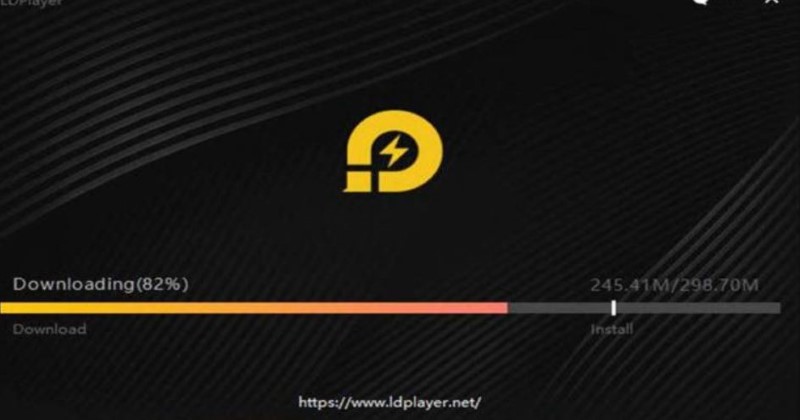 Step 2: Open LDPlayer's LDStore and Search 'War Robots'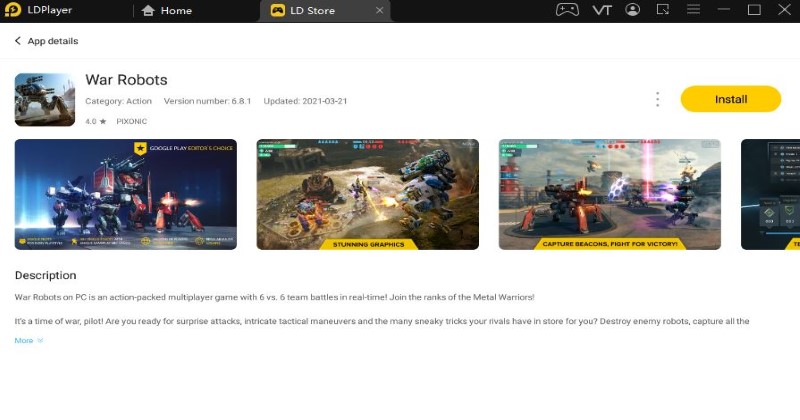 Step 3: Install War Robots on your LDPlayer Android Emulator
Step 4: Open the game enjoy playing War Robots on PC with LDPlayer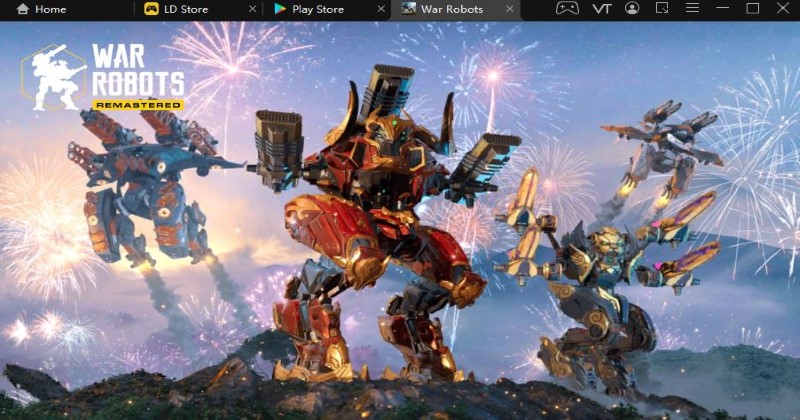 Why LDPlayer for War Robots?
One of the best Android Emulators out there, LDPlayer is an obvious choice to play War Robots. It offers tons of unique features that help you in your gaming experience while also providing you with a smooth and enjoyable experience. An iconic feature that LDPlayer supports is its ability to switch languages. The Emulator offers languages ranging from Thai to Portuguese, allowing you to comprehend whatever's happening in the game with ease.
Moreover, LDPlayer is known for its customization and intuitive UI that makes it extremely easy to use. With constant optimization from the developers, you can expect most games and applications to be running extremely well with a lower resource consumption than any emulator. LDPlayer is known to consume the least amount of resources as it can even run on lower-end devices with no glitches or hiccups whatsoever!
The Emulator also has multiple quality of life features that help improve your gameplay, with some being more useful than the others in particular genres. Many features can help propel your gameplay to the next level in War Robots.
Useful LDPlayer Features for War Robots: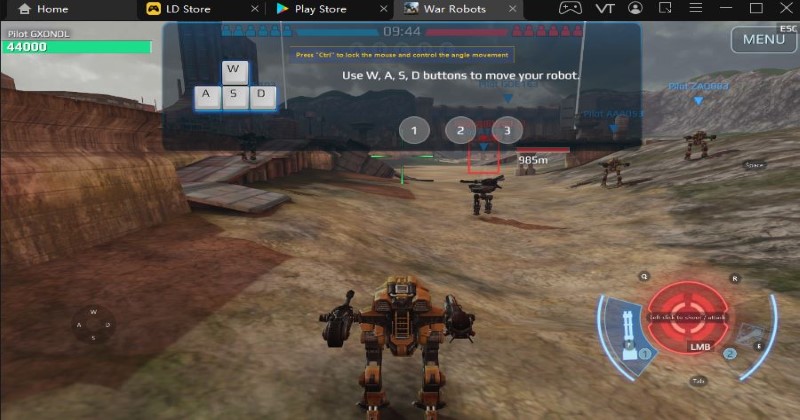 LDPlayer has integrated many features over the years for third-person-shooters, and War Robots is no different. Firstly, the Emulator offers complete mouse and keyboard integration, helping you take your gameplay to the absolute next level. With the ability to completely change your key binds instantly, you can always choose what particular options suit you best. You can set your movement keys to the WASD format or the Arrow Keys as well. The world is your oyster when it comes to movement controls!
Moreover, with an Android Emulator like LDPlayer, you have complete control over the game's nuances. For example, you can choose your resolution and play on a much larger screen than on your mobile phone. In essence, this allows you to see more of the battlefield at once, allowing you to evade incoming attacks. Coupled with mouse integration, War Robots will end up feeling like any other standalone FPS title when it takes up your entire screen. Lastly, while most mobile phones cap their games at 30 FPS due to battery consumption and heat issues, LDPlayer offers limitless possibilities with games crossing over 150 FPS, providing you with an unparalleled experience in terms of general fluidity.
You can use your gamepad or controller if you please. So, if you are a console gamer, you can translate the skills that you've honed over the years instantly to War Robots and pummel down players with your superior mechanics.
War Robots On Mobile Phones:
While mobile phones are an essential part of Gaming Culture, they do have a lot of limitations. Due to their touch-based interface, you cannot get the same out of finesse in mechanics that you can from actual physical buttons. Moreover, due to hardware and battery limitations, the visual aesthetic of games remains unharnessed. As such, by using LDPlayer, you can get rid of all these issues while also enjoying new unique features that you can only get from a dedicated Android Emulator.
With drag-and-drop APK installation, access to 3 different stores, the ability to change your FPS and resolution, record your clips, assign macros and use any application or game available in the world, you can elevate your gaming experience to the absolute next level.
Conclusion:
War Robots is an epic third-person shooter that is being played by thousands of players worldwide. With experienced players dominating the battlefield, you will need all the trump cards to get to take them down to secure yourself the top spot on the leaderboards in every match. As such, by using LDPlayer, you can enhance your gaming experience by using features such as its keyboard and mouse support alongside access to high FPS high-resolution gameplay.
With these tricks up your sleeve and a little bit of strategic thought, you can easily become one of the best War Robots players, and that too, for completely free.