Shop Titans is an epic Idle Crafter game that has RPG mechanics built-in. The game is developed by Kabam and has you put into a fantasy world where you are the new craftsman in town. By building epic armor, swords, and gear for heroes to defend your village, you are tasked with becoming the ultimate businessman. You can also forge alliances with blacksmiths, priestesses, carpenters, and tailors to help your business in the long run. The game also features trading, selling, and auctioning, adding value to your business empire.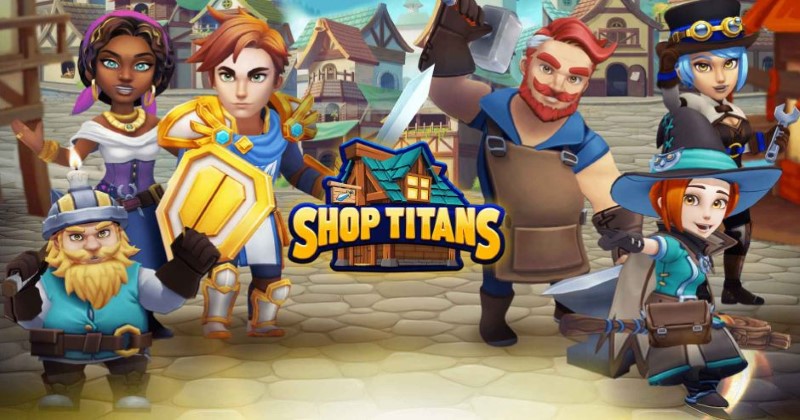 The game also offers unique character customization allowing you to choose from tons of different clothing, hairstyles, eye colors, and much more. As soon as you are ready, you learn to manage and build your store to become the greatest tycoon in the entire kingdom. However, to become the best businessman in the game, you'll have to be managing your store extremely efficiently, ensuring that everything is in stock and that you are ready for all the upgrades the follow. As such, by playing the game on an Emulator like LDPlayer, you can easily have some of your work done for you as the Emulator offers tons of features that provide you with an insane competitive advantage.
Step 1: Download and Install LDPlayer on your Desktop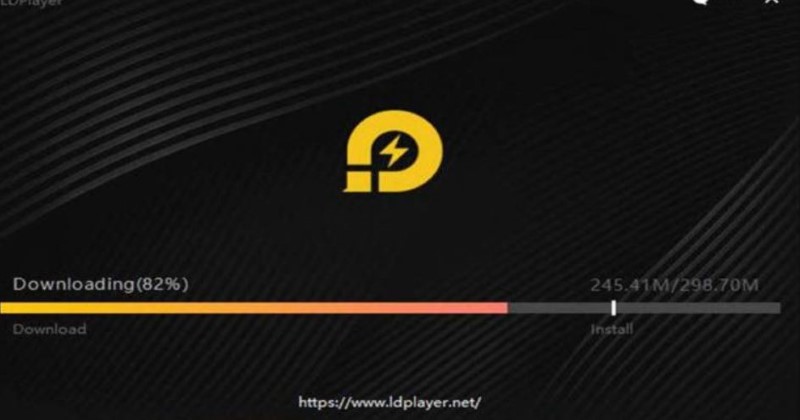 Step 2: Open LDPlayer and search Shop Titans mobile game from LD Store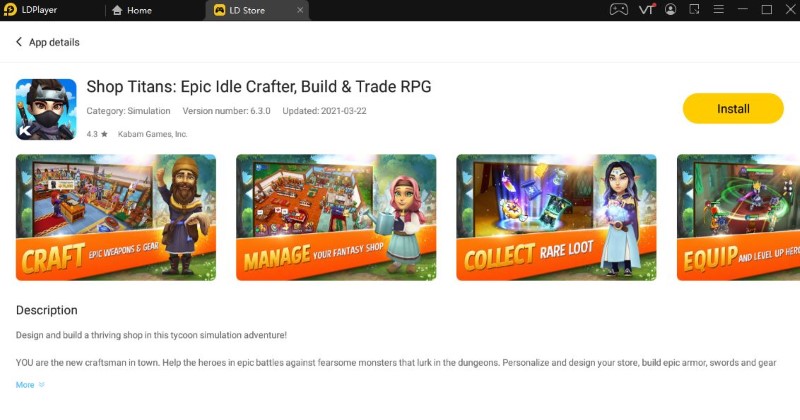 Step 3: Install Shop Titans on your LDPlayer Android Emulator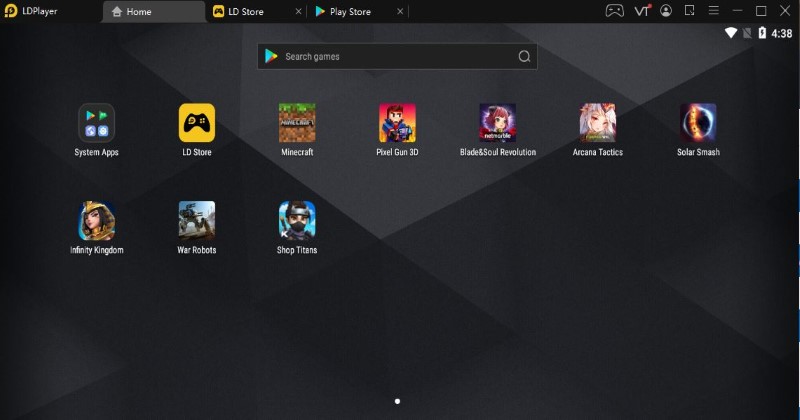 Step 4: Open the game and enjoy playing Shop Titans on PC with LDPlayer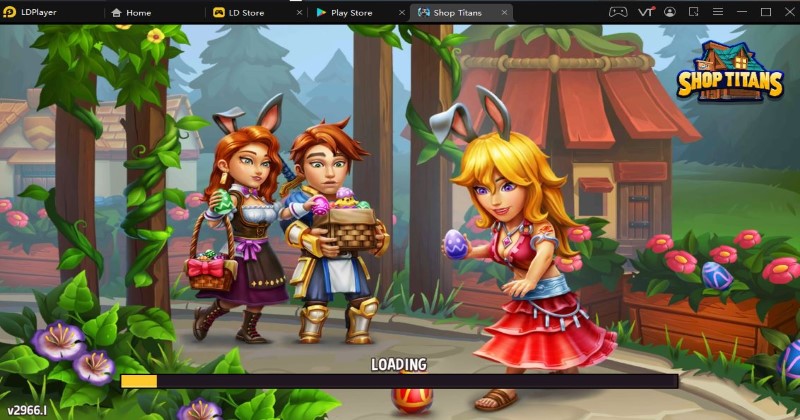 Why LDPlayer for Shop Titans?
Considered one of the best Android Emulators globally, LDPlayer is an excellent choice for Shop Titans. It offers numerous unique features specifically designed for an RPG Idle game that provides you with the ultimate gaming experience in every regard. Moreover, with great localization support, now users worldwide can enjoy playing games in their native language with an Android Emulator that supports them.
If you speak a different language or are more comfortable reading another, you can switch your language directly in the Emulator. LDPlayers offers a wide variety of languages that range from Chinese to Portuguese.
Moreover, even if you aren't going to be using all the features LDPlayer offers for the game, there is no denying that it offers a much more intuitive experience than just your touch screen. Moreover, you can also play other games, use other applications, and download them completely free from the LDStore.
Why Play Shop Titans on an Emulator?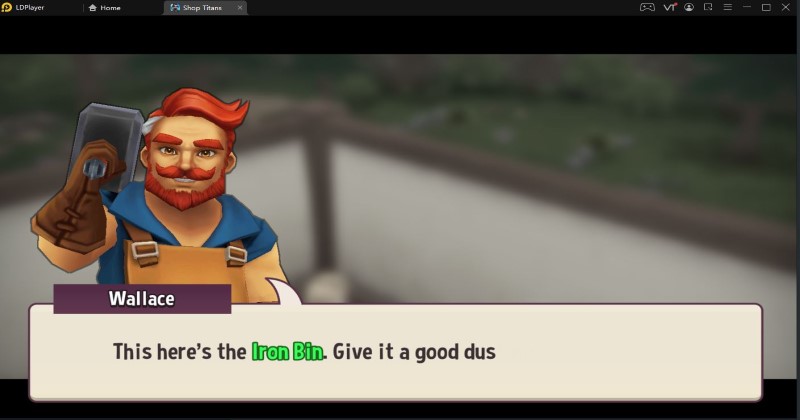 Infinity Kingdoms is an IDLE RPG game that consists of a lot of interacting with objects while also requiring you to keep a close eye on your screen at all times. There are a few particular features LDPlayer has that can help you with your gaming experience since the game is much more serious, every second counts. Since you will be spending long hours meticulously crafting material and bidding for various items, you will need a platform that can pull its weight.
Thankfully, LDPlayer is exactly what you are looking for. Firstly, you will not be experiencing any graphical glitches or lag whatsoever due to the amount of time and effort the developers have put in to optimize the Emulator so that it suits games like Shop Titans. With the ability to alter your FPS so that it crosses over 150 and changes your resolution, you can get extremely high FPS in the game on LDPlayer.
Moreover, as you get further along in the game, there is a high chance that you might come across times where there are just a lot of objects to interact with, which can get quite jarring. Thankfully, the fact that you are most definitely playing on a larger screen than your mobile phone allows you to play the game in a much more effective manner. You can also use the Emulator as a hub for all your other games and applications that you enjoy playing as LDPlayer offers unique features that enhance your experience in almost all of them.
LDPlayer Features for Shop Titans: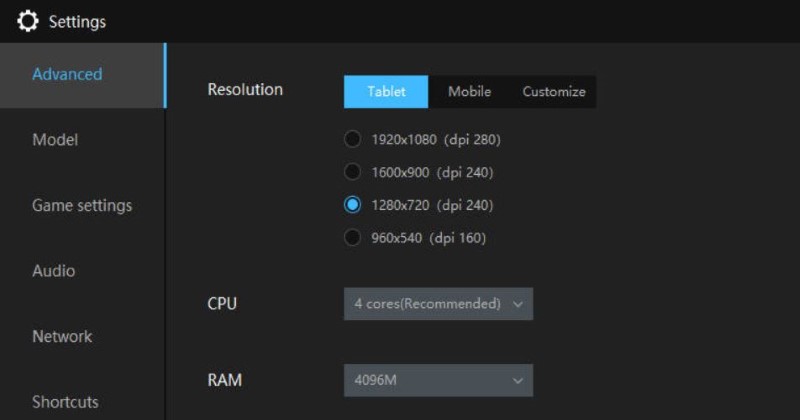 As mentioned earlier, you can always expect nothing but extremely high FPS from Shop Titans. You can also change your Emulator's resolution depending on your system's resource while also adjusting your CPU and RAM Usage. All in all, the Emulator provides you with complete freedom to ensure that you get the most optimal gaming experience possible.
Alongside the feature mentioned above, you can also use your mouse and keyboard as the Emulator offers complete integration to completely adjust your key binds and remap your keys to whatever you may please. So, now you can set up a particular key bind and assign it to a certain action. Every time you press the key, it will be virtually pressed on the Emulator's screen, allowing you to play the game as you would like a normal stand-alone PC game.
Shop Titans on Your Mobile Device:
While there are tons of games that are meant to be played on mobile, idle games are perhaps one of the only few exceptions. The fact that the game has to constantly on means that you will be draining your phone's battery which might cause it to over-heat. However, if you switch to LDPlayer, you gain all the added benefits mentioned while also making sure that all your resource-intensive applications are running on a platform that can support them.
You also get to see more of the map at any particular time, allowing you to multi-task at a much faster pace.
Conclusion:
Shop Titans is an epic RPG Idle game that has taken the gaming world by storm. With its intricate avatar customization and variety the game offers when it comes to the variety of weapons and armor you can craft, you can design, craft, and build and quest your way to the top and build an epic tycoon.
With the developers promising constant content updates that will help add a lot more variety to the game, you can download, install and play the game for free on LDPlayer.