Undawn is an action-packed game that has gained immense popularity among gamers worldwide, and it was developed by LightSpeed Studio and published by Level Infinite. The game is a thrilling open-world zombie survival game that combines exploration, crafting, and combat elements. This guide's objective is to give you access to the unique Undawn redeem codes released by the game developers to enhance your fun and improve the game.
Table of Contents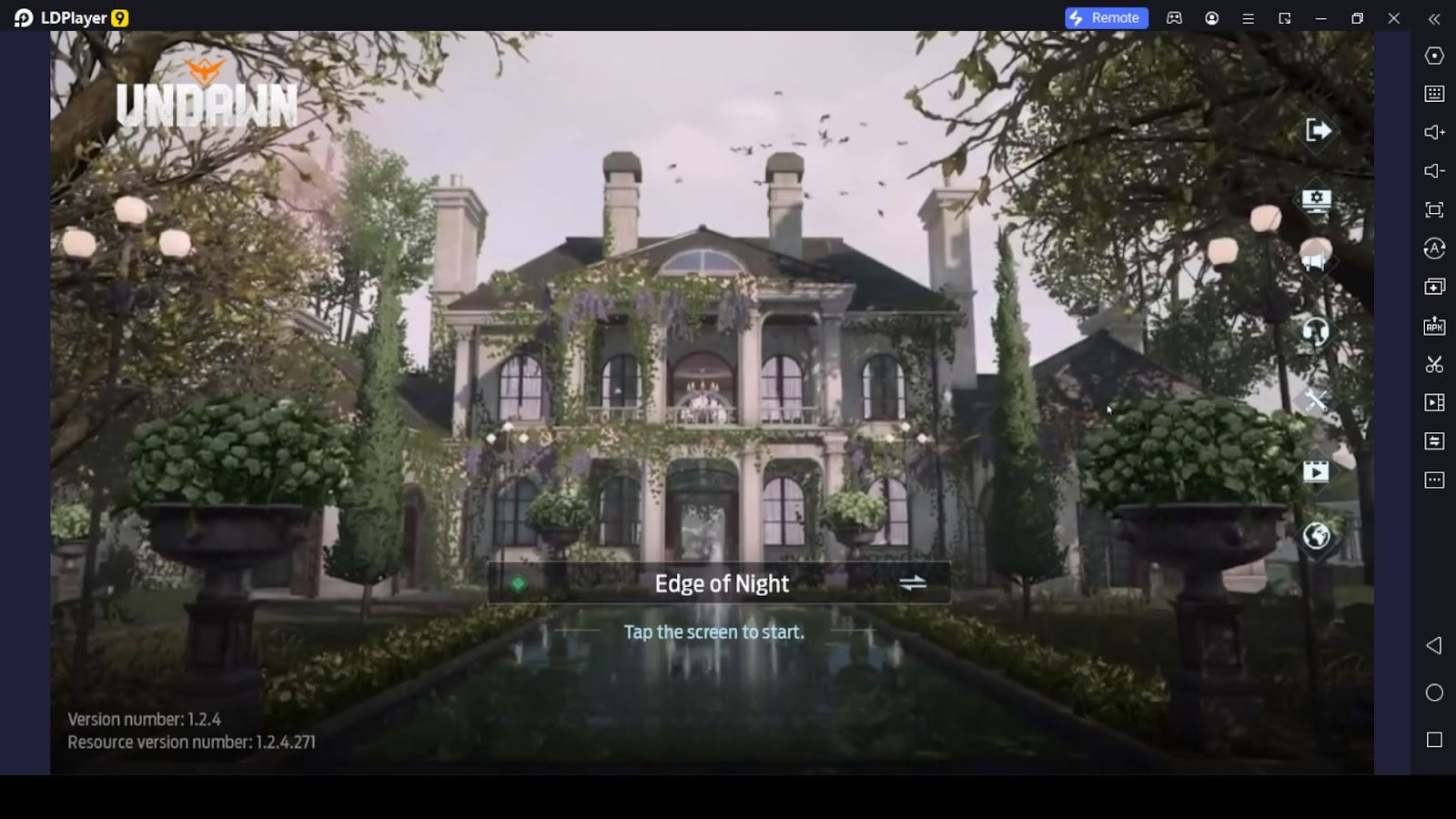 Download Undawn on PC
Undawn codes are special combinations of alphanumeric characters that players can enter in-game to receive rewards. The game developers periodically release these codes and can unlock various items, including weapons, ammunition, cosmetic upgrades, character enhancements, etc. Players can improve their position in the game significantly by using the codes and accelerating their progress.
They not only enhance the gameplay experience but also allow players to stand out in the competitive landscape of Undawn. With the codes in Undawn, you can earn Diamonds, Spins, Coins, Gems, and more. This article will discuss the value of using codes to redeem prizes in Undawn, how to redeem them, where to find the latest codes, and playing Undawn on PC. So begin to discover the Undawn codes' mysteries.
Active Undawn Redeem Codes
The most recent Undawn codes are listed below.
| | | |
| --- | --- | --- |
| Codes | Rewards | Exp Date |
| UndawnLAUNCH | Redemption code for 2000 Silver, 5 Silicone Carbide Particles | |
| UndawnBEST | Redemption code for Silver x2000, Silicon Carbide Particles (Lv. 1) x5 | |
| UndawnGIFT | Redemption code for Silver x2000, Bullet Casing x150 | |
| UndawnVIP | Redemption code for Wood x1000, Stone x500, Plant Fiber x50 | |
| Undawn888 | Redemption code for Cargo Dream Set (7D) x1 | |
| undawn0615 | Redemption code for Scarlet R700 Finish x1 | |
| TRI2e9876aa | For VIP characters | |
| TRI402427d3 | For 1000 tokens. | |
| TRI231b6742 | For coins. | |
| TRI216e93d6 | For 200 Diamonds | |
| TRI34802747 | | |
| TRI490e4b28 | | |
| TRI2d34faad | For Coins, Spins, and Gems | |
If you are an Undawn beginner, remember that time is very important when using codes, so pay attention and redeem the codes on time. And also, when typing a code into the redemption center, please check all the letters because an error may invalidate the redemption process. So, keep focusing on these points to claim the gifts immediately.
Redeeming Undawn Codes
Redeeming codes in Undawn is a straightforward process. Follow these steps to claim your rewards:
How to Collect More Codes For Undawn?
To collect more codes for Undawn, if you like, search for them on social media platforms such as Twitter, Instagram, Reddit, Facebook, Youtube, or Discord.
But isn't checking our page easier than searching through social media channels? We are constantly checking for new codes. So as soon as new codes are available, they will be updated here. So by bookmarking, return to the page to get updated when you need codes.
How to Run Undawn on Your PC
You can play Undawn gameplay on your pc with the best android emulator, LDPlayer 9, for the ultimate gaming experience. The steps for installing the emulator and playing Undawn are below.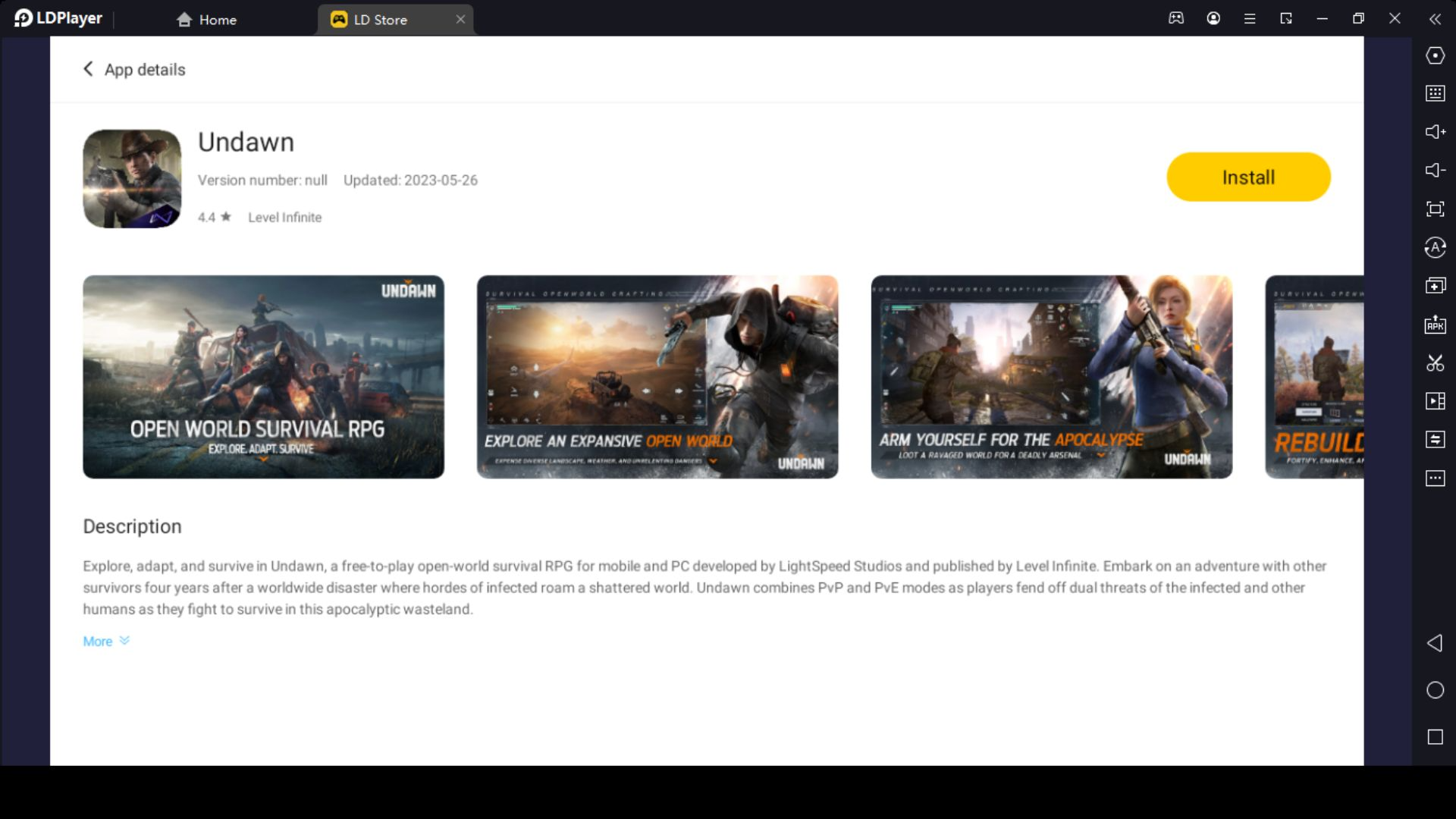 First of all, set up the emulator.

Next, please search for the game name in its LD store.

After you've found the game, install it using LDPlayer 9.

Now play the game and continue to have a best experience
Conclusion
That's it for the Undawn redeem codes. When using the codes, a few things need to be remembered. So, read the full guide to learn everything about the redeem codes. And keep visiting the page to be informed in the future.