Roblox will be the first and largest user generating gaming platform that operates online. This platform allows gamers or its users to create a massive gaming world and to share it.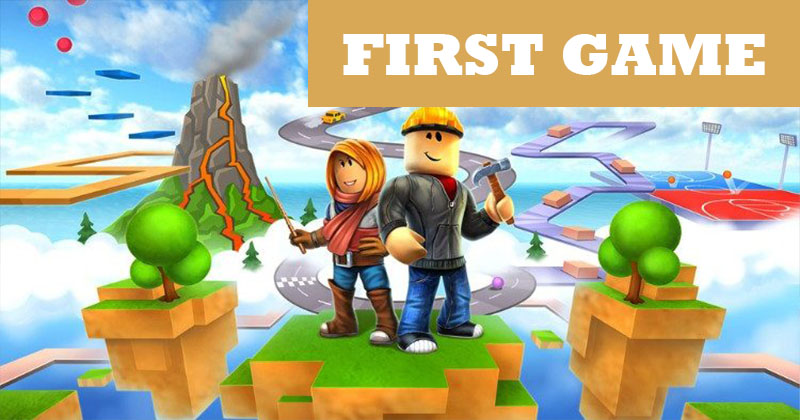 You share what you like, and so far this is the platform that has taken the digital world into a different era. There will be various genres of games and worlds of social to create with Roblox, and you should have a start point for all of these.
We have spent some time to explain to our gamers about Roblox a few days ago. As this platform offers you to experience many games, this time is to find a way to make your first game in there. Previously, we have already discussed the best games for beginners , and now we will turn our time to learn how to make the first game.
Roblox will give you the ability on whatever game you would like to engage in your gaming. You may select a superhero, role-playing, or horror type games. It doesn't matter what type you want; all of them are available with Roblox . There will be multiple games to choose from, and you will only have to select what you want.
When your first feature on this gaming platform called Roblox, it will be more comfortable for you to choose a game already in the collection of its and play it. But later on, you may get the urge to play a one for your own.
So why don't you make a new game that suits your desires? Don't have the necessary knowledge. Don't worry. That is why this guide is for you.
How to make your First Game?
Roblox gives you the facility on opening its studio and making your kind of game as a gaming platform. It's not something harder to follow, allowing the gamer to do it in more straightforward ways.
You may not need a vast gamin knowledge o creation knowledge to create a masterpiece for your desires. With Roblox, this task is going to be more comfortable for everyone.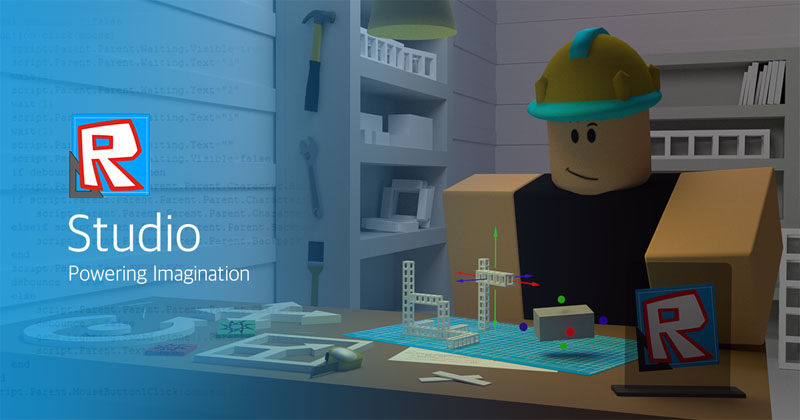 Every person's traits are different from each other. So exceptions they are looking for a game cannot be the same. One factor that disappoints a single person can be real happiness for someone else. That is why we need uniqueness.
You can make something that develops your interests and fun by following these simple steps.
Join the platform: Roblox Studio
In this game creation, you have to take note in your mind that Roblox is the platform that allows you to create games. So as the very first step, you have to be familiar with that interface and environment. This is the platform that will enable you to create worlds, design gaming models, and creating databases.
You can even upload items to your database to use other users, and Roblox is the platform that teaches you the programming ins, out by tutorials and resources. The Roblox Corporation also makes those special tutorials.
Once you open the Roblox studio, you have to select a template for your main menu choices. This template would be the theme for your game, and you will be given a chance to cycle on creating a world match to your theme or create a template-based on your desired gameplay. In the Roblox studio, there is a tab on the top to make use of this feature.
There is a straightforward game that has been more popularized on Roblox so far as Obby. It has a relatively good popularity, and the players have to run and avoid the obstacles by jumping. This game is a primary obstacle game and more likely in the platforms like Sonic and Mario.
In this guide, we are taking Obby as your first game to create. You can late start a unique game of yours by learning these steps we made through Obby.
Make the First game Obby
As the first step, you are supposed to take the template for Obby. And then you upload it. You can see an interface Centre on this template, and that is where you will click, drag, and edit your gaming world. You may know many procedures to follow, but don't panic about them all.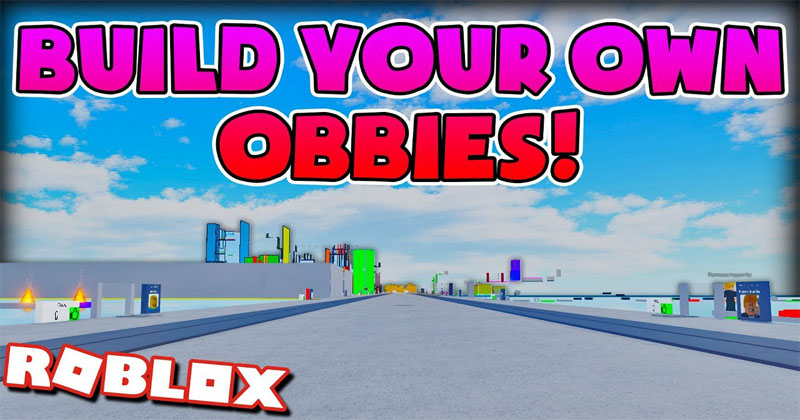 You have to remember that you are using a template so that the mechanics for this template is still available for you. You will put a start pint, an end pint, and the hazards for the gamers to avoid.
If you want to change this game as more unique to yourself, consider changing the sky background. There will be an option to change daylight into night and the path for it is as follows.
Open a new box named properties - lighting
There will be a set of lighting numbers and scroll to the one you want
Scroll until the bottom of lighting and see the time of day and a night
As this is a military time use 24-hour version
After you set all of these things, it is now the time to put the floating squares. You can do it by going into the game environment menu and clicking some of the floating squares.
You can even change the color of these squares by using the edit section's color option. Color changing will not take so much time of yours, and it is easy and yet time-saving.
If you need to make new platforms, you can copy-paste what you want and drag it for your environment. You can make any design you would like to do and add whatever you think useful and fun.
Also, make sure to create some red squares because those are the signs for the payers to avoid those places. So eventually, it creates a unique, challenging system for your game.
Let's Finish your Game
The things we have described before are the fundamental things for a beginner. So they can be known as fundamental changes that your Obby gets by the designs and creations. Roblox studio provides you with the best guidance by providing you relevant tutorials, and it can make one person become a master at creating a unique game.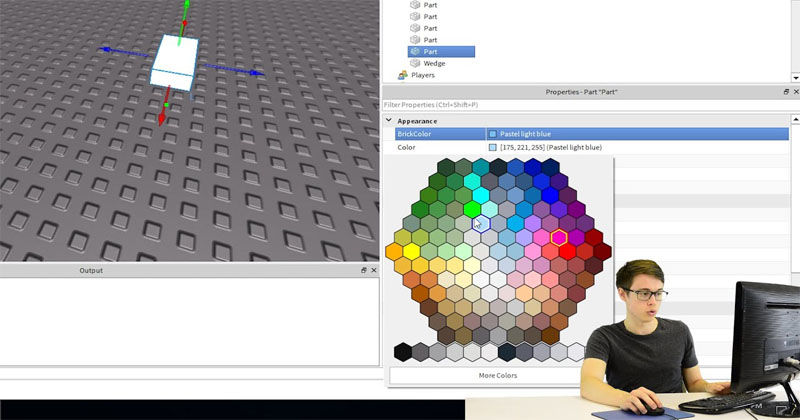 So if you want to be a big master for game creation become a pro in Roblox tutorials for sure for more details.
Conclusion
Most of the time, gamers are not experiencing the feelings that they need from that game for real. Every time you have to choose what is available, and even if there is un-satisfaction, you have to bear it as that game is not only made for you.
That is why Roblox becomes an option here. All gamers should have a unique world for their feelings.
Roblox is giving you the exact features that you are eagerly waiting for, and there will be no more waiting and disappointment for what you want or what you expect from a game. Now you can create your feelings into a virtual world, and Roblox is the best platform to make your dream come true.
Be part of this fantastic platform and witness the incredible freedom that Roblox gives you and enjoy the world as you want by your game.