TenSura: King of Monsters is a role-playing android game from the developers of Hoolai Game Ltd. The game has emerged once again with a new look name and a lot of new and cool features. Among these features, you will find super popular characters, the synergy of skills, a unique slime system, monster king Rimuru, magnificent visuals, much more. Here we have TenSura: King of Monsters Tier List April 2021 updated. Before we start with the list, keep in mind this list is subject to change with new updates, and we will keep it updated as much as possible. With that being said, let's get started with the Tier List.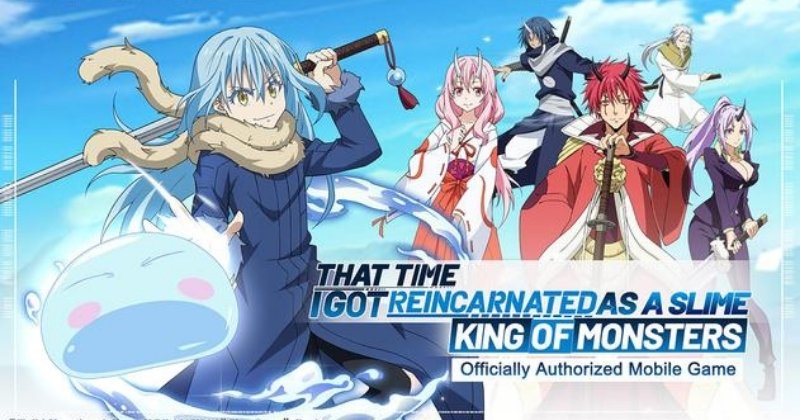 TenSura: King of Monsters Tier List 2021:
TenSura: King of Monsters has a certain type of element to the game by offering rankings. These rankings in TenSura determine the TenSura: King of Monsters tier list for characters available in the game. Here's what the TenSura: King of Monsters depicts: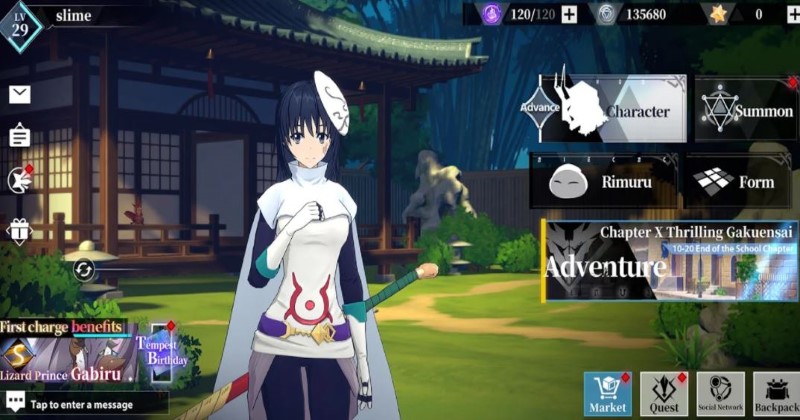 For Ranks of category A and above, monster ranks are appraised based on their ability to threaten people rather than just their separate magical amount. The threat levels in TenSura are of four types.
A-Rank, also known as the Hazard-class:
A threat that could possibly cause extensive damage to a solitary town or area (Includes the Ranks A+, A, and A-).
Special A-Rank is also better acclaimed as Calamity class:
A threat that could topple a nation's government, instigated by the manipulations of high-level Majin and demons.
S Rank, (Disaster-class):
Normally pragmatic to demon lords. Small countries would be a no-brainer against such a risk, and a superior one would need to part away with all the funds for it.
Special S Rank, (Catastrophe class):
Gazelle Dwargon
Strength: Solid Tank with self Atk & Def buff and strong single target attack
Weakness: Can't deal good damage unless the enemy is low HP
Rank: A
Rigurdo
Strength: Tank with AoE type attack (3 targets, self Def buff, and ally Atk Buff)
Weakness: Lack of damage
Rank: A
Kurobee
Strength: Debuff Atk & Def of enemy
Weakness: Low attack and Defense
Rank: B
Auto Battle Mode Rimuru
Strength: Very good EX skill, AoE skill, good building buff, Rimuru upgrade version
Weakness: Second rate special move
Rank: SS
Ranga
Strength: Large damage in AoE + chance of poisoning target
Weakness: None
Rank: S
Souei
Strength: Paralyzes target
Weakness: Low damage
Rank: B
Gabil
Strength: Self Speed Buff + Multiple target attack
Weakness: Low attack
Rank: B
Milim Nava
Strength: Best damage dealer
Weakness: None
Rank: SS
Shion
Strength: Large damage to multiple enemies
Weakness: Ex skill can be important to make her compete against 6-star units
Rank: S
Benimaru
Strength:3 enemies attack with a chance to confuse the target
Weakness: Low HP makes him weak to any attack
Rank: A
Gerudo
Strength: Very high HP for a certain unit, buff for self and allies, might be strong with Arts bonus for the attack.
Weakness: Low base attack stats, more a buffer/tank than an actual DPS
Rank: A
Shizu Izawa
Strength: Good damage dealer in the permanent banner + can paralyze targets
Weakness: Only single target damage dealer and doesn't buff or debuff
Rank: S
Rimuru Tempest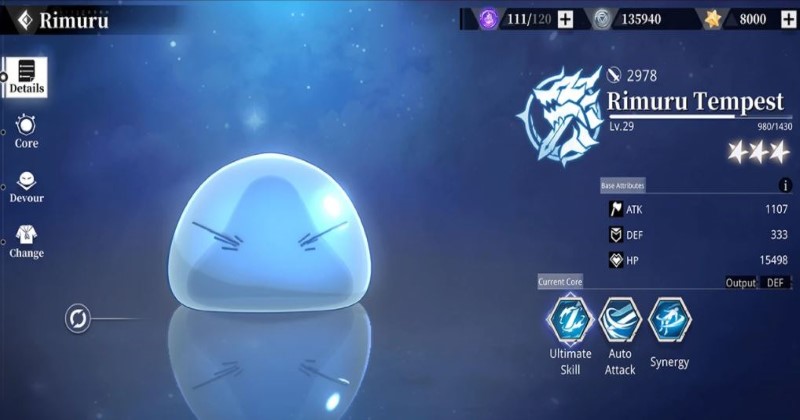 Strength: Large damage to multiple enemies + chance of sleeping status + Atk, Def & Speed buff for all allies
Weaknesses: Buff only from a special move and slow charging up for the special move (PVP based unit)
Rank: S
Hakuro
Strength: Large damage to single target + chance of silence status
Weakness: Low HP and the chance of silence pretty low if skill lvl 1/20
Rank: A
Ranga
Strength: Increase Defense of all allies, confuse the status of all enemies and damage to two lowest HP enemies. He has really powerful EX skills that buff ally Attack and Defense.
Weakness: None
Rank: SS
Shuna
Strength: Good Atk buffer with the special move fast charging
Weakness: Only good to buff
Rank: A
Trainee
Strength: Second best AoE attack of the game + debuff Def, debuff Def for enemy up to 3.
Weakness: Really low HP. Low special charge rate.
Rank: S
Shizu
Strength: Large amounts of damage dealt with single target + chance of sleeping status + Atk debuff
Weakness: Weaker than her 6-stars form in stats only
Rank: S
Rigur
Strength: Atk & Def debuff and damage based on remaining HP
Weakness: Lack of damage and only skill damage based skill needs to reduce enemy HP before being effective
Rank: A
Limited Tensura Units:
The following list contains limited Tensura Units:
Shion
Strength: Best tank at the moment Great self-buff in Atk & Def and extra-large damage to all enemies + debuff enemy Def for a long time
Weakness: None
Rank: SS
Milim Valentine
Strength: One of the best tanks
Weakness: Special skill only deals damage to 1 enemy, so she's more effective to use in boss fights.
Rank: SS
Benimaru Oni Liveliness
Strength: High chance to silence + Godly EX lvl three skill that constantly does Large attack buff for three allies and attacks debuff for three enemies
Weakness: Mediocre special move
Rank: S
Milim Nava Gluttonous Dragonoid
Strength: Atk buff for ally and poison + paralyze status for enemy Multiple enemies attack
Weakness: Only special move to deal damage; otherwise its full auto-attack
Rank: S
Rimuru New Year
Strength: Good damage-dealing specials and green skills + EX skill that constantly buffs that whole team's speed, fast charging up for special skill
Weakness: Low attack stats
Rank: S
Ranga Saint Wolf
Strength: High attack + EX skill gives large speed boost for allies + Special can confuse
Weakness: None
Rank: S
Hakuro New Year
Strength: EX skill gives Defense buff for one certain ally + Has a really good attack debuff on enemies + Special can confuse the enemies
Weakness: None
Rank: S
Ifrit
Strength: Large damage in AoE and good single target damage
Weakness: A fruit only so it can't get damaged except if it brings some new fruit.
Rank: A
Shuna Shrine Maiden Performance
Strength: Decent special that attacks and buff allies
Weakness: Green skill only does small buff, slow charging up for special skill
Rank: A
Souei Santa
Strength: EX skill gives large Defense boost for allies + Can confuse
Weakness: Only a single damage dealer. Attack stats on the low side
Rank: A
Gobuta Santa
Strength: EX skill gives large attack boost for allies
Weakness: Mediocre special and green skills
Rank: A
Orc Lord
Strength: 100% chance poison can be used as DPS
Weakness: Very Low Defense, low HP bad for type
Rank: B
Elen Valentine
Strength: Great Buffer/Debuffer and controller
Weakness: No attack-based skill
Rank: B
Best Champions of TenSura: King of Monsters: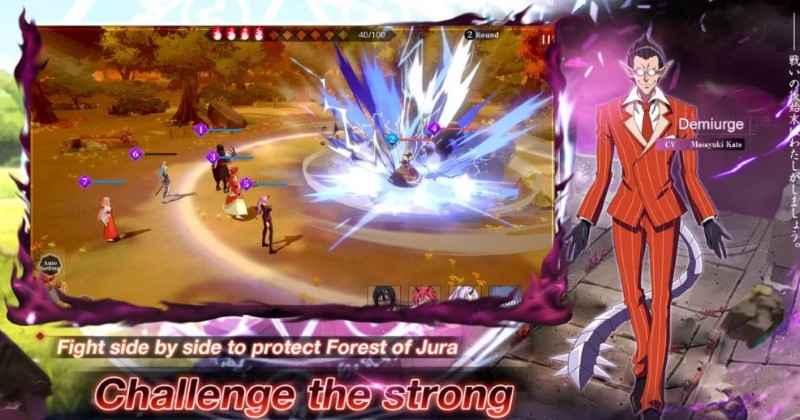 There are a plethora of champions for you to choose from while enjoying yourself on TenSura: King of Monsters. Here, we have made a compact list of the special champions for you to look for as you try your hand at the game! But before you delve into that, here is the backdrop for you as to how this anime series became a worldwide success and the storyline that forms the backbone of these fantastic characters!
Tensei Shitara Slime Datta Ken is the title of a Japanese light novel series that released originally by creators called Fuse. Afterward, in the October of 2018, he finally managed to turn the same novel into a famous Anime story. The character of Satoru Mikami has also been reborn in a round slime monster. He lives in a cave that is full of magic energy.
The middle-aged employee died of injuries while protecting his junior. After being stabbed by a dangerous weapon, he forms a desire, immediately transferred to a fantasy universe full of monsters and magic. He hatched other intentions. He wished to change the fate of monsters and humans so they could live in harmony. There's nothing he brings to the table, just knowledge gained from his preceding life.
Diablo
Diablo was initially introduced via the last episode aired by Anime Film. He goes through a demonic race sworn by a woman before death picks him. In TenSura: King of Monsters, he was destined to take revenge on Filtwood Castle. Which happened to be in the country next to the one and only Great Forest of the kingdom of Jura. Diablo then happens to accidentally meet a Fire Conqueror named Shizu, who was on an emergency mission to eradicate the resurrected devil.
Benimaru
This character happens to have a pair of prominent horns right on the head. Its first introduction was in episode 9. This happened by introducing him to four friends as well as his sister named Shuna after the name was given by Rimuru. His features are none other than flaming redheads, wearing armor complete with a Japanese sword that is currently Benimaru's main weapon. It is also stated that this ogre is looking for an evil Majin. That Majin has arrived on earth and then torched the village. Majin carries a mask and orders an army of Orcs. Finally, he came to meet Rimuru, who wore a mask and took it for Majin.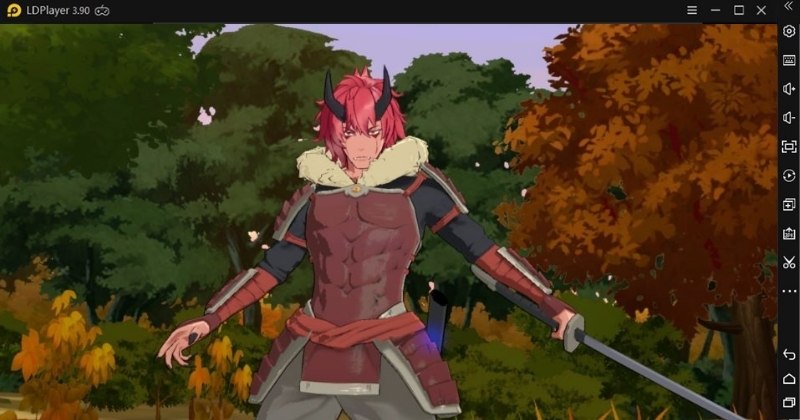 Souei
Souei Ogre race is a well-known champion who joins the group Benimaru. He even has been a spy. Its features include Having one horn, special abilities like a Ninja hiding in the shadows, and very fast movements in combat.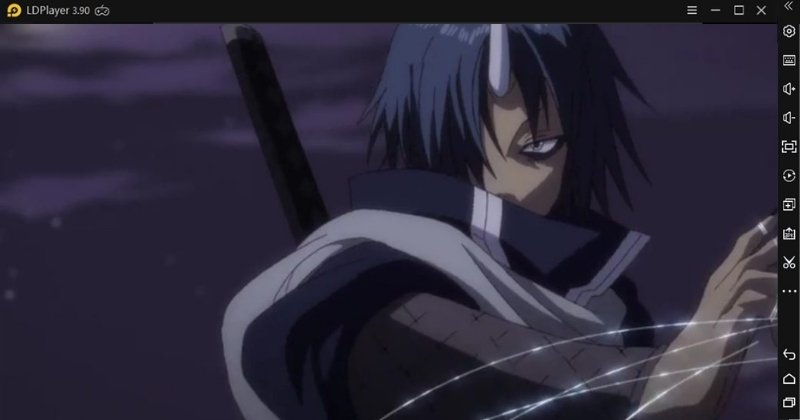 Gobuta
Gobuta is the sole race in the Goblin group that has absolutely not changed at all in its physical persona after being given a name by Rimuru. Every time he makes an entry in the anime, Gobuta performs silly acts to entertain the audience. Today Gobuta becomes powerful after being coached by Hakurou. A suitable match against a foe is Ranga. Both have always been on the foremost stage in a battle.
Hakurou
Hakurou is a grandfather who has very deadly damage that lies in his sword. Hakura is bent on coaching Gobuta and his friends. The King of the Dwarf Kingdom called Dwargo, was also trained by Hakurou.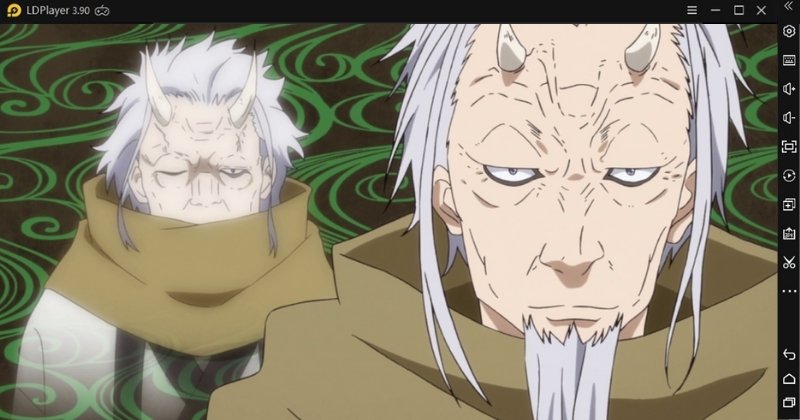 Shion
Shion ras Ogre is Rimuru's physically appealing assistant who carries a massive sword in battle. Shion enjoys cooking, but the food he serves always looks "spooky" in Rimuru's eyes.
Gerudo
Gerudo is a special member of the Orc breeds that has an unusually large body and impressive physical strength and defense. He is declared the leader of all the Orcs who had been accepted as Rimuru's subordinate.
Shuna
Shuna is a part of one of the Ogre breeds. She is also Benimaru's sister. Moreover, as Princess Oni in the anime series known as Tensura. Looks very "Kawai" and has lonasts pink hair and two white horns on his head. Shuna is very fond of sweets, knowledgeable, and makes various interesting clothes in The Tempest!
Ranga
Rangga is a courageous Violent Wolf and plays the role of wolf leader in Tempest. Rangga has a very pungent smell and strong skills of intimidation. He developed into a "Tempest Star Wolf". Meanwhile, he fought huge numbers of Orcs in the infamous Great Forest of Jura.
Gabiru Tensura
Gabiru ras Lizardman is the character who has evolved into Dragonewt after he was christened by Rimuru. He and his team were sent to Goa Veldora to cultivate hypocrite herbs and help Bester's research.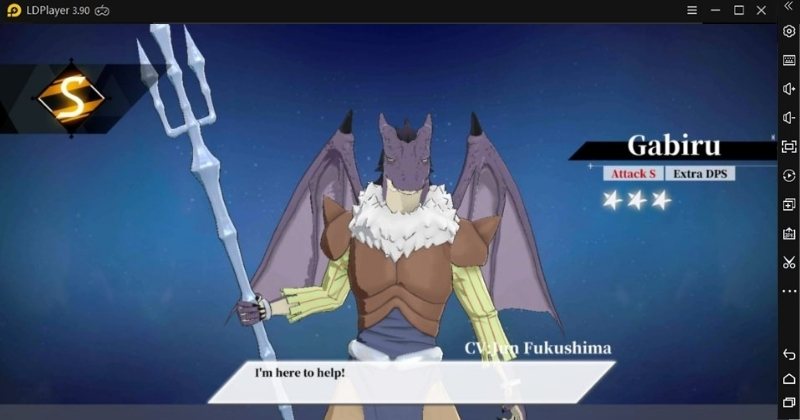 Riguldo Tensura
Riguldo, as the Village Chief, also known as RT Pak Tempest. Before being named, Riguldo was depicted first being an old grandfather carrying a cane as an instrument. Including the Goblin race, after being named, it has an iconic "Gahar" look. It stands tall with its muscles that are often shown every time he appears in his anime.
Select your best character:
There is a great role of characters in RPG games. The character selection is the main part of the match. In this game, you can select the best characters available in different tiers. The characters are powerful and animated. The players can unlock different characters like Shion, Shuna, Ranga and Benimaru. The team consists of 3 characters. Select your character wisely and make a powerful team. So in this game, you can unlock your favorite characters for your team and play with them.
Tips to play Tensura: King of Monsters:
1. There are several characters in the game. All of these characters have different skills and abilities. Read well about the characters and select the best character to become the champion of the game.
2. Always use redemption codes to get free rewards. These rewards help you to make progress in the game.
3. Customize the best equipment for your characters. This equipment will increase the attack power of your character.
4. Complete the daily and weekly quests to get more rewards.
5. Claim free energy and other sources daily at a given time.
6. To level up, your character tries to get exp options. These options are available in Resource form.
7. Unlock skills for your character by increasing its level.
8. Try to obtain as special rewards more as you can. These special rewards may be in the form of elite stages, stories and challenges etc.
Conclusion:
All in all, TenSura: King of Monsters is packed with characters that offer great diversity and allow you to favor champions that suit your personality and style of play. It is of no significance whether you choose the average champions or the special ones; each one of them will provide you a unique anime experience that is unfound among others. In the comprehensive list provided to you earlier, you can find all the characters along with their attributes, strengths, weaknesses, and ranks, which will make the search for your next favorite champion really easy!