We're here to announce the biggest improvement on LDPlayer - Smart RAM Usage. The feature goes online on the latest versions of LDPlayer, including 32 bit and 64 bit emulators. LDPlayer has been credited with its faster gaming performance, lightweight build for low-end PCs, and responsive updates for improvement. Now, with this Smart RAM Usage feature, LDPlayer will never be a burden to your PC like other emulators, and better Android gaming on PC is guaranteed.
Edit: We've updated LDPlayer to version of 4.0.63 on August 18th but we used 4.0.62 in this article.
How Will Smart RAM Usage Feature Change My Experience?
First, let me show you some performance tests regarding to the RAM usage between the latest version and its previous version. We're using the 32 bit version of LDPlayer 4 to run the test on a Windows 10 computer.
Epic Seven: Up to 89% Less RAM Usage
Version 4.0.61: 214.2 MB ram usage during the gameplay
Version 4.0.62: 23.1 MB ram usage during the gameplay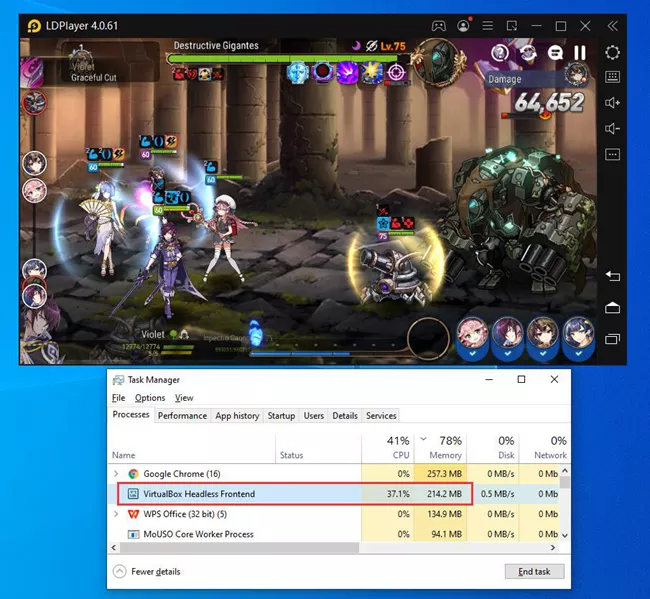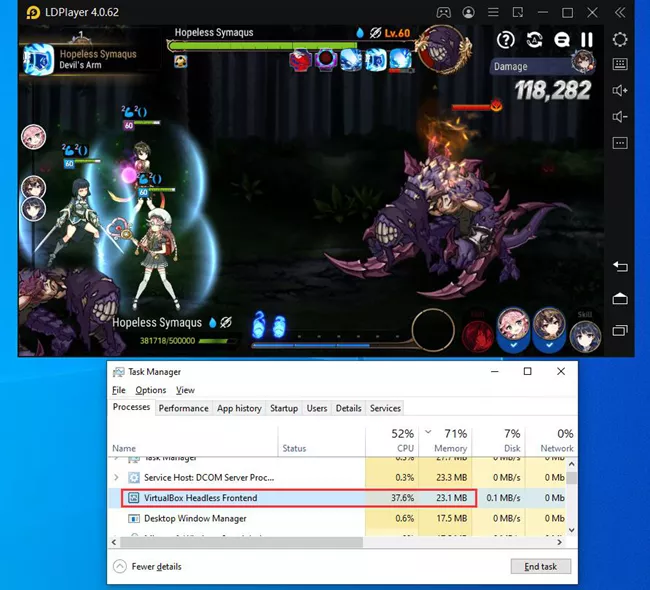 Free Fire: Up to 77.9% Less RAM Usage
Version 4.0.61: 386.2 MB ram usage during the gameplay
Version 4.0.62: 85.1 MB ran usage during the gameplay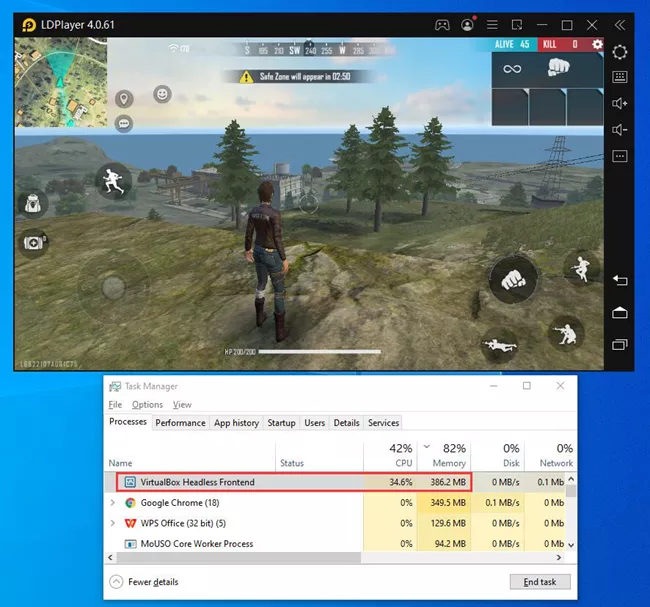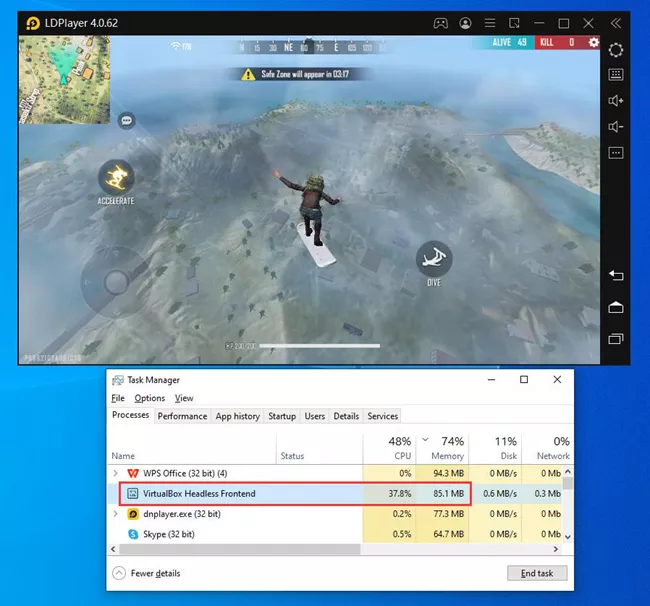 The test was performing on a low-end computer with Intel i3-8100 CPU, Radeon RX 560 graphics card, and 8GB RAM.
---
Less RAM Using, More Multitasking Working
LDPlayer won't be the only program you use on your PC. Many players would love to hang the Android game on LDPlayer while watching videos on Youtube, or playing their favorite game on Steam. Multitasking requires enough RAM to perform well without stuttering or lagging. In this case, LDPlayer is saving your PC resources to make sure you can fully use your PC to do multitasking.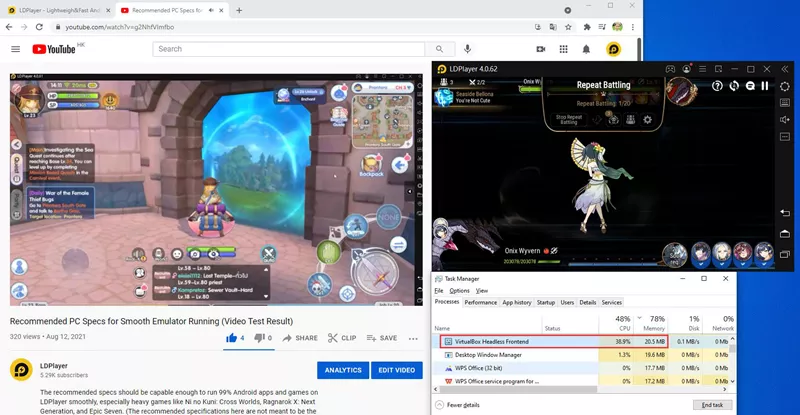 More Friendly to Low-end PC and Laptop
Though computers become faster and faster through the technology improvement, still not everyone owns a decent computer nowadays. For those who want to experience Android gaming on emulator with a relatively low specs PC, you can always trust on LDPlayer as it out-beats other emulators with the lest RAM consumption. And we understand how important the resources consumption be to the laptop users.
Auto Free Up RAM Usage to Keep Your PC Smooth
Many users from other emulators complains that their PCs become slower after running the emulator for a long time. We're not surprised because other emulators keep consuming your PC resources in a high level. However, this will not be the case on LDPlayer anymore with the new update.
LDPlayer will auto free up the RAM usage when you hang or leave the game for a while. And LDPlayer only requires RAM usage from your PC when you operate your game. That means, you own the smartest emulator that controls the RAM usage to save your PC away from slow or stuttering performance even for a long-time powering.
Stable Gaming on LDPlayer without Crash or Stutter
Sometimes other emulators will force the game to stop because there's no enough RAM left to use from your PC. Those emulators are resources-greedy and when you don't feed them more RAM, they crash your game and make your gameplay unstable. The chances of crash or stutter due to such reason are lesser and lesser on LDPlayer with the Smart RAM Usage feature.
---
What Other Improvements Made on Version 4.0.62 and 3.121?
Apart from updating the RAM usage, the new versions also bring other improvements to our users. You can check the update notes below.
1: You can play Play Together with higher FPS and stable connection.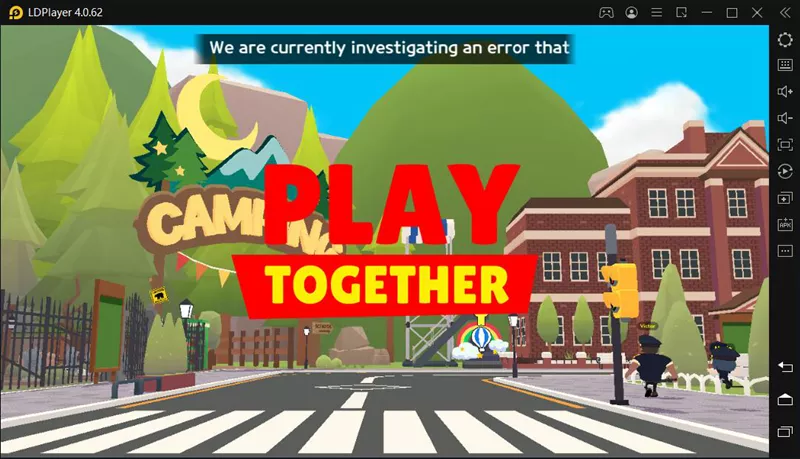 2: Graphics issue (red lines/dots in some games like Punishing Gray Raven) on some computers with NVIDIA graphics card was fixed.
3: Slow exiting of LDPlayer was improved for Windows 7 computers with the latest NVIDIA graphics driver.
4: The bug of resetting the previous Optimization settings for multi-instances was fixed.
5: The issue of VirtualBox preventing the Windows 10 update was solved. (You can now update your Windows 10 without uninstalling LDPlayer)
6: You can now set up your ESC key for not exiting the fullscreen and maximized windows.
Extra bug fixes for the 64 bit version of LDPlayer
1: The crashing issue in 리니지2M was fixed.
2: The black screen issue in WildBorn 野境重生 was solved.
Final Words
We're serious to provide the best gaming performance on Android emulator for all game lovers there, and we will keep updating and improving LDPlayer responsively. You're welcome to reach out to our official staffs on Facebook, Reddit, and Discord. Your feedback and suggestions are appreciated!