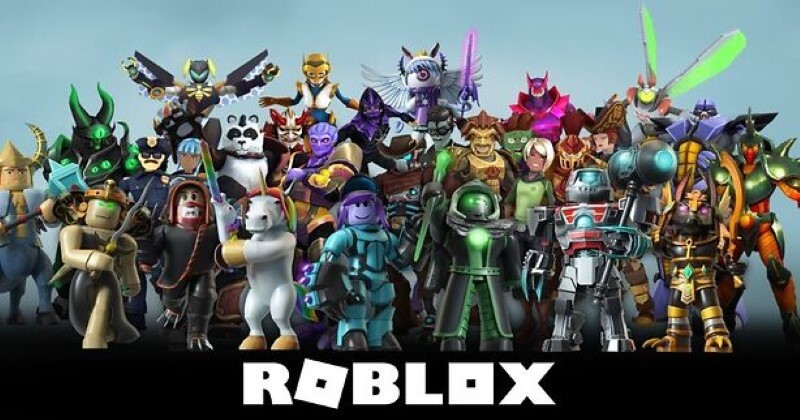 Roblox has turned itself into an absolute masterpiece with constant content updates that have turned the game into an entire platform rather than just a single entity. You can play a lot of fun with your friends and family on Roblox.
The genres and even the game types can range from Tycoons, Obstacle Courses, Simulation to entire re-enactions of games like Among Us present in Roblox. You can also purchase Robux in the game to customize your character and add some bling to them to ensure they look in tip-top shape.
After you've got the game up and running by using an Android Emulator like LDPlayer, here's how you can take advantage of all the features the emulator offers.
Play The Game At Unprecedented Quality:
Roblox was first released as a PC game. Therefore, it is not surprising to know that the game demands a lot of performance and can look extremely good on a capable system. In these cases, using an Emulator like LDPlayer can help you enjoy the game at a visual fidelity you cannot experience ever before.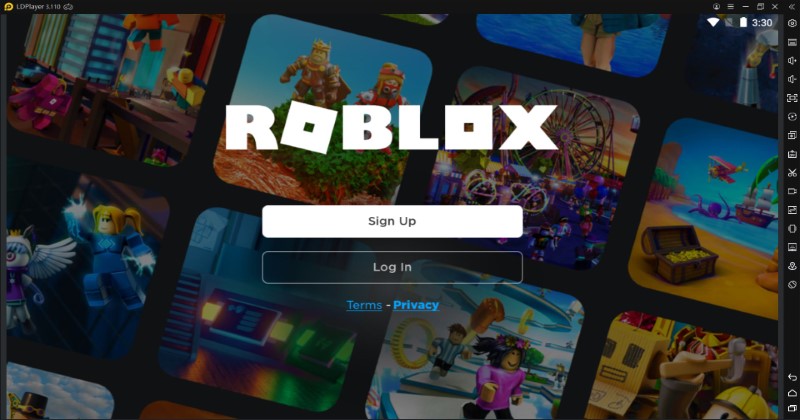 Moreover, since the Emulator is known for its high performance, you can experience the gameplay at up to 240 FPS with no lag whatsoever. In any case, you'll be having a much better experience than most players when you opt for an Android Emulator. You will also be able to use your Computer's Audio Output or use Headphones for audio cues, which are quite important in some Roblox games. In World of Robloxia and Welcome to Bloxville, large audio usage is required to ensure proper immersion in the game.
Getting Used to The Movement:
Roblox has almost the same controls in every game you play. While some games might be in first-person and some hard-stuck in third, you still will have the same basic movement mechanics that might translate differently with every game you play, depending on their genre. Each game will have specific buttons placed in different positions that help players interact with elements around them in a proper manner.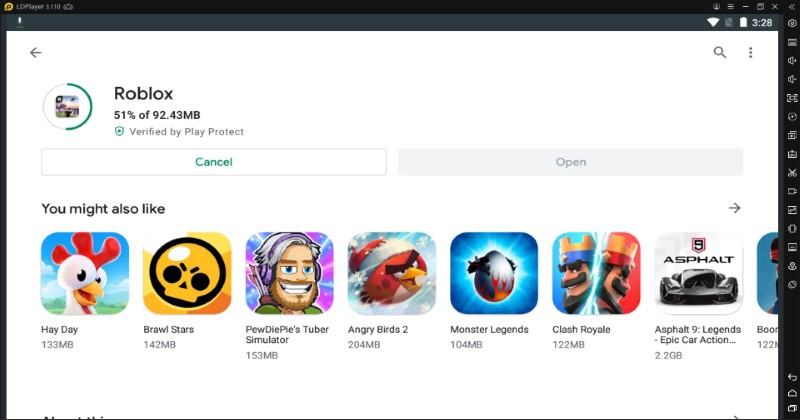 However, as you get further into the world of Roblox, you might experience a lot of game modes and worlds that have controls that can be very confusing to understand. In these cases, you can make the process of understanding and learning controls of a new game much easier by playing the game on LDPlayer.
Using Key-Mapping and dedicated Key binds on the Emulator, you can easily customize all your controls for any game within Roblox while also setting up custom layouts and presets that you can quickly switch to for every game. This feature is quite useful in a lot of games.
For example, if you are playing a first-person shooter game within Roblox, you might probably be using fewer buttons but require a lot of movement and finesse. In these cases, you can set your key mappings up accordingly. If you are playing a third-person game, you can completely change your settings to better suit those demands.
In any case, you will be having a superior gaming performance than anyone else when you use LDPlayer, which should help you get the edge you need to beat your opponents in any game that you play competitively.
Develop A Keen Sense Of Exploration: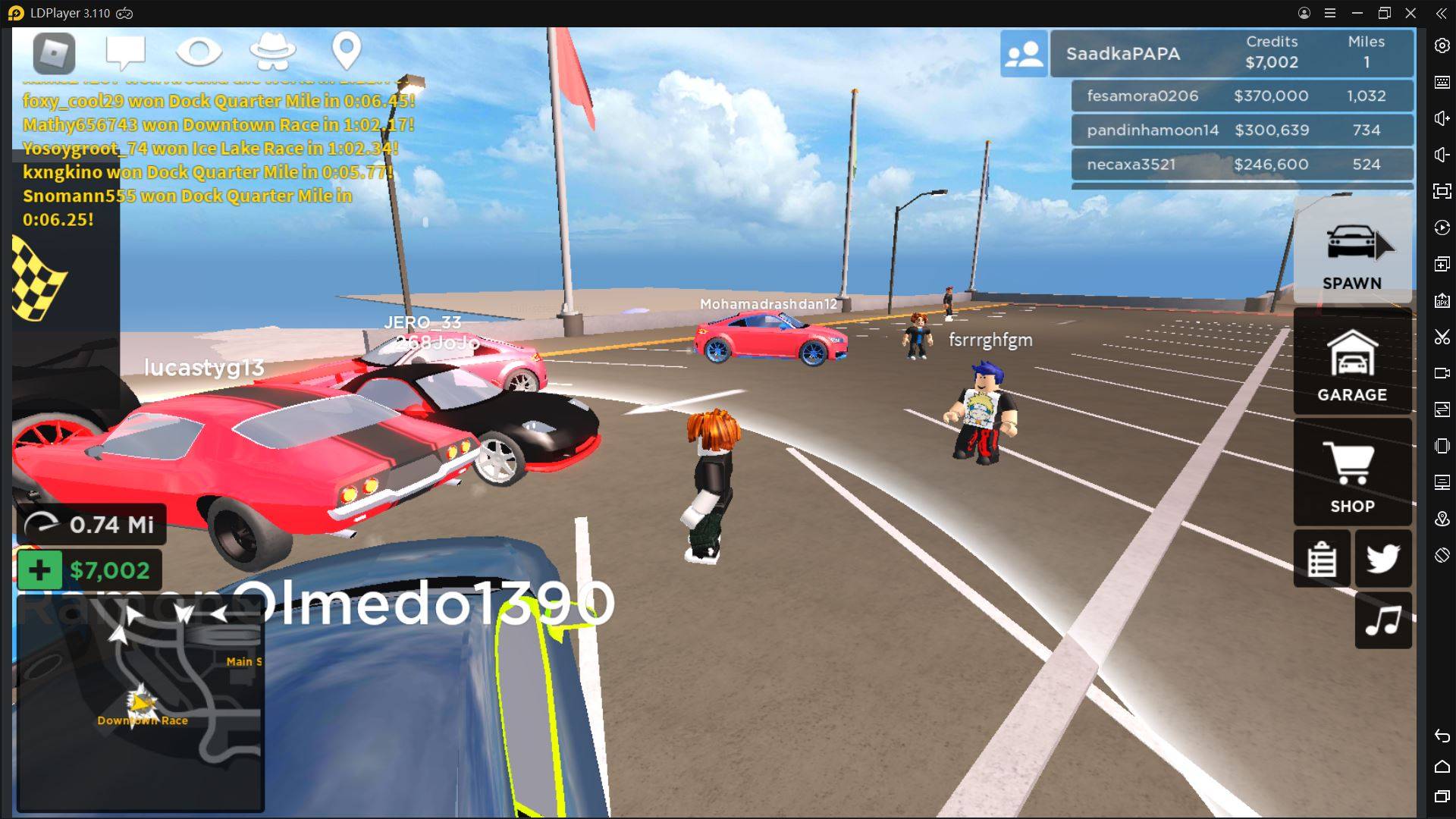 Roblox has many different, more popular, and rarer games that you can start playing with people on the internet for free. This freedom gives you the ability to explore around Roblox and discover games that fascinate you and provide you with enjoyment.
When scrolling through, you will notice many games that have a per account save or visitation limit, which would require you to pay some currency if you wish to play more. In those cases, you can use LDPlayer's Multi-Instance feature, which lets you set up and create multiple Roblox accounts, with each of them being completely different than the other.
While you can log in and play the games simultaneously, you can also run one account of its limit and start playing the same game on the next account, allowing you to play that particular game as many times as you want without needing to pay a single cent.
Get Efficient By Automating Tasks:
Roblox is always going to be a game with a lot of variety. Therefore, you cannot be prepared for every situation or game. However, one aspect that you can always be sure of is its mechanical complexity in some particular levels. However, some games, especially Tycoons, might have tasks that are quite repetitive and somewhat boring.
For example, in the Roller Coaster Tycoon game, you need to repeatedly keep clicking at the same spot to generate income. In these games, it makes sense for you to automate the process so that your hands don't get cramped doing the same thing. Moreover, you can beat everyone in the entire server by automating the process.
Thankfully, LDPlayer makes this easy with the introduction of automated macros, which you can record and then bind to a specific key, which starts performing the task at the press of a button. So, you can now worry about how you will spend all the money you make through your macros rather than stressing about how you will get it in the first place.
Conclusion:
Roblox is an absolute joy to play. With a group of friends or with a bunch of your family, you can easily have countless hours of fun on Roblox. Thankfully, LD Player provides you with a ton of options that you can take advantage of to get your Roblox experience to the next level.
These are only some of the features that you can use with Roblox. LDPlayer also includes other features that help take your gameplay to the next level, such as installing APKs from three very different App Stores.