Welcome to another episode of Ragnarok M Eternal Love. This month comes with a Poring Celebration event, and there are lots of events included with it to enjoy by the players. Something amazing came with the Ragnarok M Eternal Love as a special celebration for a gift at one time.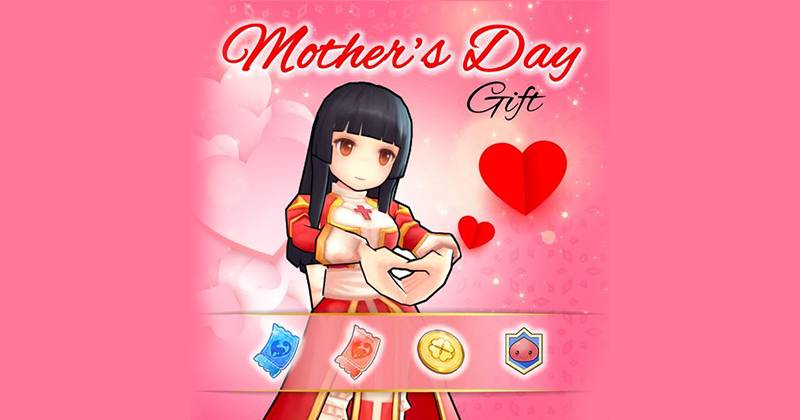 Here, we are talking about two events that have the same duration for starting and ending. One is the Mother's day gift, and the other one is the Kindness Donation Drive. Both of these events are starting from May 9th to May 16th. So you need to download Ragnarok M Eternal Love on PC and after then let's see what we have to get as offers from these two events.
Mother's Day Gift
This event is a one-time reward for the players, and they can claim fee gifts from the NPC here. Day Lily is the one who takes excellent news to Prontera Square, and it has been a piece of great information for the allies. You need to talk to her to make this Mother's day gift, and every gift is included with a reward.
When you are in the event, those in the base level 2 with adventures and one above can look forward to the Day Lily envoy to the Prontera Square. These players can take the Mother's day gift along with several rewards.
You need to keep in mind that this event is limited to accounts, and all the characters who are being under the same account can have the offer to share their progression completely.
Rewards
Big Cat Voucher 30x Feast

Big Cat Voucher 30x I

20x Poring Labor Medal

10x Fortune Coin
Kindness Donation Dive
This is also another event that goes on the same date as the Mother's day event, and here Day Lily Envoy is witnessed for collecting all the kinds of materials. If you are an adventurer in the game, you need to go forward and look if there are chances to donate materials.
When the event is ongoing, adventurers or the players can look after the Day Lily Envoy from Prontera Square. And also, you are allowed to participate in the event as well. If you manage to donate some materials, you will be gifted with some corresponding rewards from the game. You need to remember that this event is limited to accounts, and the maximum number of donations you can make from an account is two for a day.
Rewards
Red Love Giftbox

Yellow Love Giftbox

Purple Love Giftbox
Ragnarok M Eternal Love with LDPlayer
Use LDPlayer's Multi-Player tool to increase the reroll as much as you want. This specialized feature will let you play the game with several accounts, and through all those accounts, you will facilitate the opportunity to perform several rerolls. So there is no time lagging and no more disappointments.
Conclusion
Ragnarok M Eternal Love has cared for players to give event rewards, and there are many. These two events will commence on May 16th, and now it is your time to enjoy the benefits of these events.