Ragnarok M. Eternal Love or the ROM is rising within several updates, and with its several classes, it has now been a considerable addict for RPG lovers. More of the quests in the game with classes like Alchemist are rising, and you need to fight with vernacular monsters in the game. They are destroying the things they see, and you need to avoid these disasters.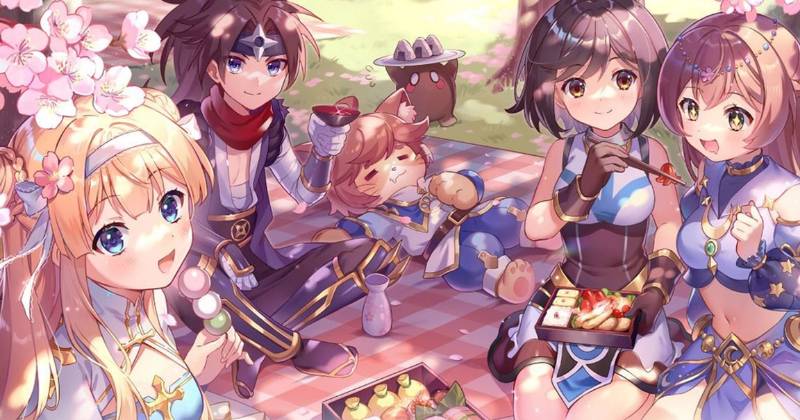 In this ROM world, heroes who lived on your life in the Kingdom of Fantasia are coming to life. All the fantastic characters and the amazing fairy tales celebrated in your childhood mind will come to life. There is a newer limited edition costume offer that will happen in the game, and it doesn't care if you are a lost nomad girl on the strange land or a hungry predator. Everyone will have something to get on this offer.
So download Ragnarok M Eternal Love on PC and stand a chance to win a costume for everyone.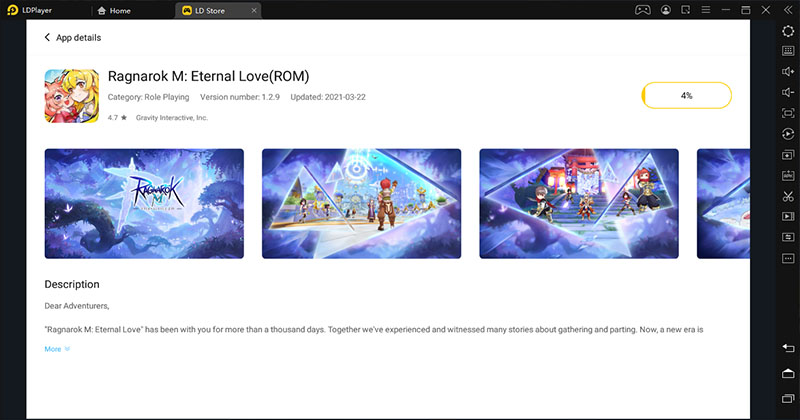 Limited Edition of Costumes
The newest event of Ragnarok M Eternal Love will be held from 16th of June to 16th of July in 2021. This event is going to offer limited costume editions at a 10x rate. So what would you get? Following is the list of costumes you are rewarded with through this event.
Magical Wolf Song and the Wonderland March Bunny
These are the costumes of R rarity, and you can unlock them through +1% + of attack. And the short attack on 1%+ would also unlock these costumes. Stored attributes of the costumes are the physical Defense and the short Defense at a 1%+ rate.
Survival Riva – Rabbit and the Survival Rival – Wolf
These are the free costumes available on the game, which comes on R rarity.
Wild Proof
The wild proof is headwear, and stored attributes are 2+ short Defense and the 30+ maximum HP. You need to have the equipped attributes of 3%+ physical damage with 6%- skill's SP consumption to get these two. The rarity of the headwear is SR.
Nature Resistance
Nature Resistance headwear is an SR rarity item, and it needs 2+ Defense with 30+ maximum HP as its stored attributes. Equipped attributes for this is the 3%+ short damage, and there is a 6%- SP consumption on skills with Nature Resistance.
Wolf Feast
Wolf Feats headwear is an SR rarity item with a maximum of 60+ HP as its stored attributes. Damage to the Ghost monsters with 10%+ and 10%- receiving ghost damage are the equipped attributes of this headwear.
Ferocious Tail Book
Ferocious Tail Book is a back headwear, and it has 6+ stored attack attributes within it. Equipped attributes on this item are 4%+ damage reduction, 4%+ short damage reduction, and the 8%- earth damage reductions. This is an SR rarity item.
Wolf Cub Jay Basket
These are tail headwear, and it has an SR rarity within it. A short attack with 6+ amounts is the stored attribute of it, and it has a 10+ short attack. For every three points a player gets by, the intelligence will add 1+ short attack as an extra amount.
White Rabbit Sax
White Rabbit Sax is a face of headwear, and SR is the rarity of it. There are 3+ short attacks with 30+ maximum HP stored on this, and equipped attributes on this item are 20+ short attacks with 4%+ magic damage.
Life Apostle
Life Apostle is a mouth headwear, and it comes with SR rarity. 3+ attacks with 30+ maximum HP are the stored attributes of this, and equipped features of 3+ attributes and 3%+ physical pen come with this item.
Dreamland Caller
Dreamland Caller is a back headwear. This SSR rarity item has a 90+ maximum HP within it, and 2+ all attributes, 4%+ pen, and 4%+ MPen are the equipped attributes of this back headwear.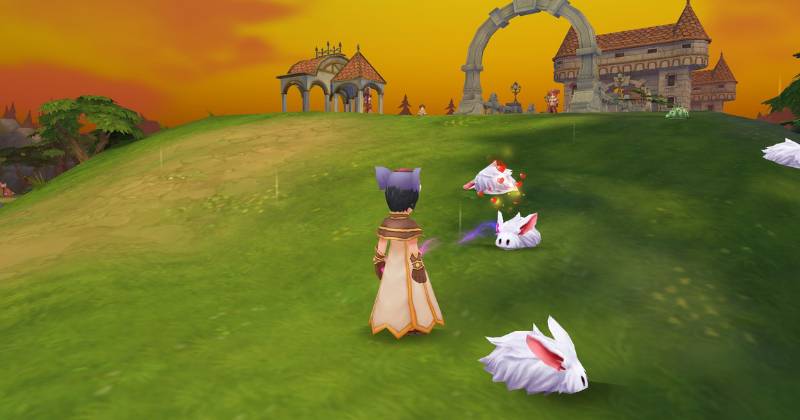 LDPlayer on Ragnarok M Eternal Love
Make sure to use the Multi-Instance Sync feature of LDPlayer to better reroll with easy steps on the emulator. If you ever want a rerolling system that costs no more time and assures the best heroes, this is the option you should try.
Conclusion
As Ragnarok M Eternal Love is conduction a limited-time 10X costume offer, players will have to take part in it before the time ends. So please take out the steps before it's too late and earn the best-limited edition costumes on the game.