Tencent's PUBG Mobile has just been updated to version 1.3. Currently, we have a list of the entirety of the patch notes. The New Ranked Season 18 will be based around the third anniversary of the game and will be titled Hundred Rhythms. Surprisingly, this is a new game mode in the base game as well for a limited time. Moreover, the Karakin map has finally launched in the game after initial beta tests were done by the community in the game's beta version.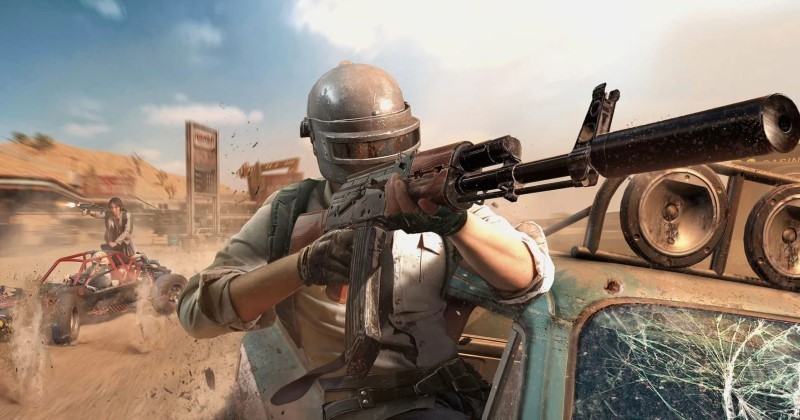 Free Community Rewards – Season 18:
As soon as you log in and update the game between the 9th and 14th of March, you gain access to many exclusive rewards, which you can claim only once currently. Here is a list of all the rewards you can access:
3,000 BP Points

100 AG

Cute Kitten – Pan ( Lasts for 3 Days.)
PUBG Mobile 1.3 Patch Notes Highlights:
The patch itself will have gone live by the time this article is published. The Hundred Rhythms game mode will be starting till the 17th of March and features its version of an Electronic Music Festival.
With the famous group Hundred Rhythms arriving in Erangel, you can get a Music Armband in the game mode that grants you three special skills. You can then choose a particular skill that suits you and upgrade it by collecting cassettes and decimating the battlefield with your skills.
If you wish to experience this game mode, you will need to choose Erangel on the screen to select your map to experience this epic game mode. LDPlayer has also supported the feature of walking slowly in Standoff 2, Call of Duty®: Mobile, PUBG MOBILE and other shooter games. Check the video below to get how it shows and helps your gameplay!
How to Play a Hundred Rhythms:
As soon as you start the game, you will need to choose one of Spawn Island's four skills. After that, as soon as you get a skill, you will choose from 3 further sub-skills. These skills are classified into an active, with the other two being passives. As you start the game, you will only be able to use the Active Skill and unlock cassettes by taking out other players, which lets you access the other skills.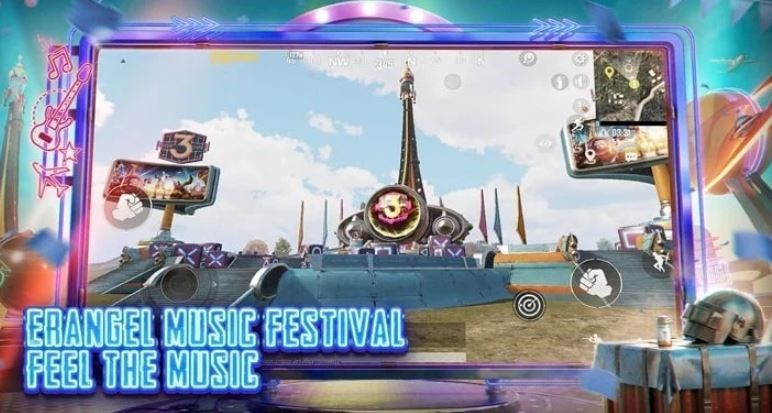 Currently, there are three armbands in the game mode, with each serving its unique purpose in terms of unique skills. They are:
The Guardian Armband

The Recon Armband

The Camouflage Armband
Useful LDPlayer Features for PUBG Mobile Update 1.3:
PUBG Mobile Update 1.3 is pivotal for the game. LDPlayer has cemented itself as perhaps the best Emulator to play PUBG Mobile with its excellent support and optimization for the game alongside some unique features. Features such as fully customizable key-mapping support alongside the ability to record and set macros to a particular key bind enhance your gameplay.
Moreover, LDPlayer was the first Emulator to support PUBG Mobile when it was initially released within its first week!
The Clowns' Tricks Game Mode: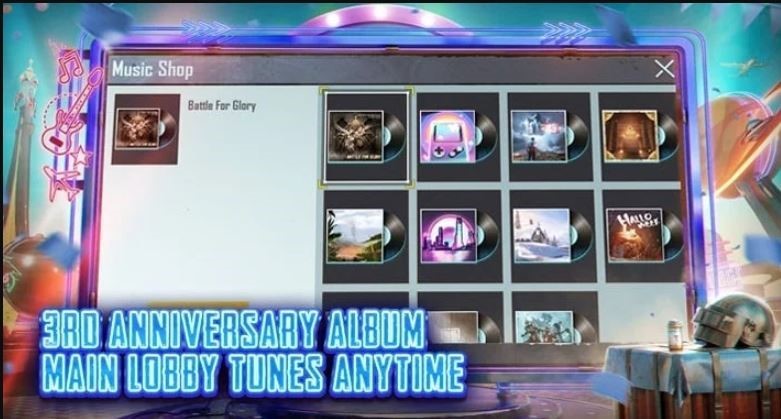 Clowns' Tricks is a new gameplay event that will be released on the 31st of March. Clowns have now arrived at Celebration Square and are spreading graffiti all over the players. Moreover, a Clown Shop Vehicle has also been placed near Erangel. So, players can now collect various tokens and exchange them for different items like combat supplies and strategic items in the Shop Vehicle.
You can now collect Clown Tokens and exchange them for various items like information about the next zone, airdrop, and the number of players currently roaming around the map.
Moreover, for aesthetic purposes only, there is now a Music Graffiti Wall which appears right next to the Square Spawn Island in Classic Mode Erangel. You can use this to spray paint on the Wall, which allows notes to trigger when the paint is sprayed on particular squares. Each of these squares represents a different note of the same melody.
Metro Royale – Uncover:
From the 9th of March, you will now play the Newest Chapter of Metro Royale. After the game is updated, your honor, rankings, and inventory will be completely reset. Now, you will be able to claim new rewards in the newest chapter.
Moreover, now extra elite enemies might appear randomly in the battlegrounds. To get the highest amount of rewards, make sure that you pay attention to the particular marks on the map as they provide a lot of XP.
New Vehicle and Weapon: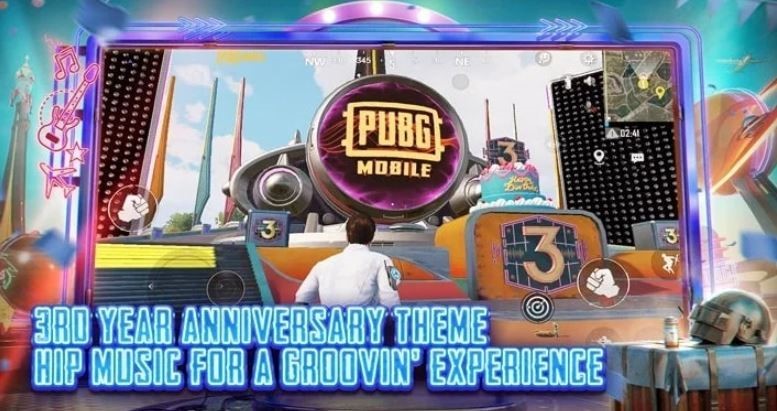 A completely new firearm, the Mosin Nagant Sniper Rifle, has finally been added to the game. It is a 7.62 mm bolt-action sniper rifle that has the same firepower as the Kar98k. However, its bullet velocity is marginally faster and therefore has a lower drop off too. It can knock out an unarmored enemy with a single shot from a close firing distance.
The gun itself will be spawning on both Erangel and Vikendi, which means that they will be replaced in some places.
The Motor Glider:
You can now find Motor Gliders in both Erangel and Miramar. They will randomly be spawning in existing locations in these maps. The Motor Glider itself is a two-person vehicle with a front seat for the pilot and a back seat which is the only place the pilot can shoot from. The faster you fly the Motor Glider, the more fuel it will be consuming in the long run. After getting used to the new update, here are PUBG Mobile tips you can take advantage of in PUBG Mobile to help with your overall gameplay!
Conclusion:
PUBG Mobile Update 1.3 is a culmination of a lot of smaller features. The update itself will be about 640 MB, and you will need about 2 GB more storage before you can completely install the game. If you are playing PUBG on PC with LDPlayer, do not worry! The game will update automatically, and you can instantly enjoy the update as soon as it globally launches. With events popping up regularly, the game will be reaching new heights of popularity, especially with the new ranked season coming up soon.