PlayMods is a platform with almost every game and app you could ever want to download, with tens of thousands of mod games and apps. Users can also play many games as they want! PlayMods mobile App supports the following languages: English, Italian, Turkish, Indonesian, Thai, Chinese, Arabic, Spanish, Portuguese, etc. PlayMods updates games and apps every day, allowing users to experience the latest version all the time.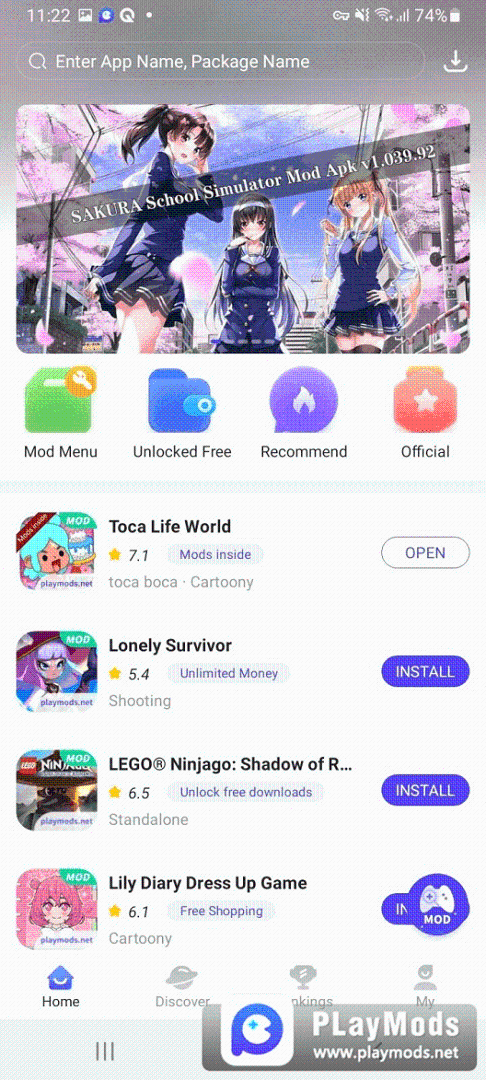 PlayMods App Key Features
1. PlayMods mainly provides three game versions: The official Version (without any cracked content), Free-to-play Version (paid games free to play) and Mod Version (Mod Menu/Mods Inside). All three versions provided by PlayMods have been tested in advance, so users don't need to worry about whether the games are safe or available to use.
2. Massive game resources: PlayMods provides users with a large number of games, including all the most popular games at the moment. All games are tested. Playmods will also recommend games that suitable for users through articles and related games every day.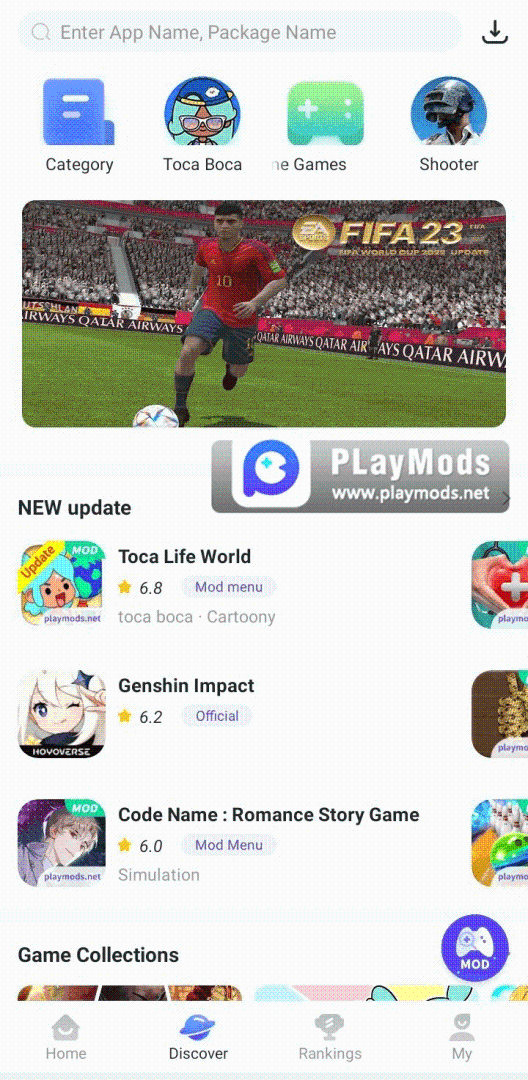 3. Share mod games with other users: PlayMods provides users with mods for popular games. The current popular ones are Toca Life World, Minecraft, Melon Playground and so on. Users can share these popular mod games with their friends and play with them.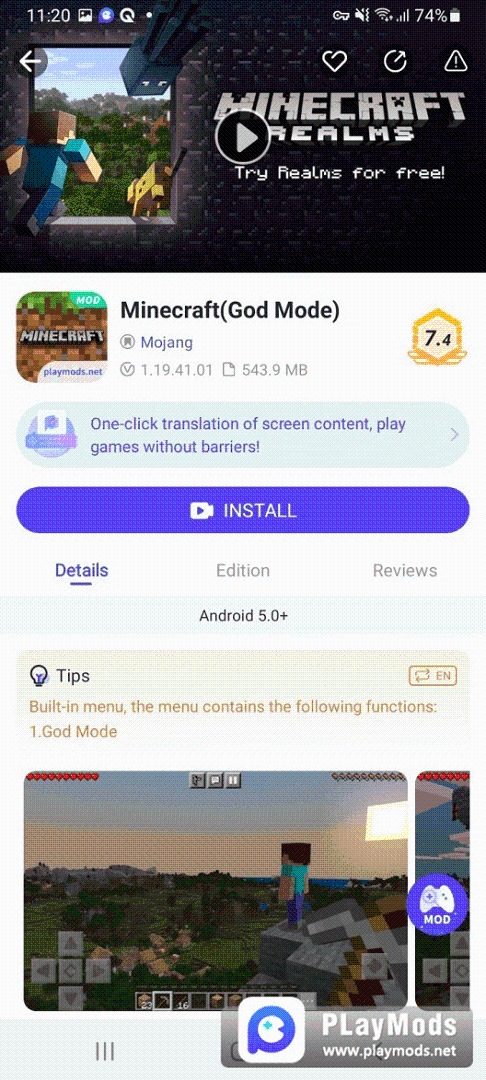 1. Exclusive Toca Tool: Toca tool is an unique tool only can be found in PlayMods. Toca tool can be found in "My". Toca Tools provides Toca players can use Toca tools for saving data, Toca world map analysis, game strategy and item searching.
2. Xapk/Apk Installer: Usually, when you download an xapk file, you can't install it directly on your phone. With PlayMods installer tool, you can easily install apps with xapk extentions. Simply click on the "Install" and the app will be installed automatically.
3. Cloud Archive: Toca World cloud archive can be activated after binding the PlayMods account. After archiving, players don't have to worry about errors in game archive content after exiting the game. The data will be permanently archived, and there will be a chance to be selected and displayed in the archives of famous generals, and become the guy everyone wants to emulate.
* When using other people's archives, all local archives will be overwritten, so please ensure that the local archives have been uploaded to the cloud to ensure that the local archives will not be lost.
Popular Mod Games
PlayMods currently has 9 games with mods inside. These are some of the most popular games, such as Minecraft, Terraria, Toca Life World, Subway Surfers, Melon Playground, etc. Feel free to download and use mods as they are 100% safe. These mods will be tested before PlayMods officially launches them. If these mods are not safe, PlayMods will never put them on the platform.
Let's take the latest update Toca Life World Mod Apk (Mods Inside) as an example. After the user downloads the mods in the version we provide, we can see the PlayMods icon when we open the game. Click the icon to view all mod information for that game. The way to view and download these mods is also very simple. Users only need to open the "Mod Menu", click to view the mods you want, click "Download" to download the mod, and click "ON" to start the mods.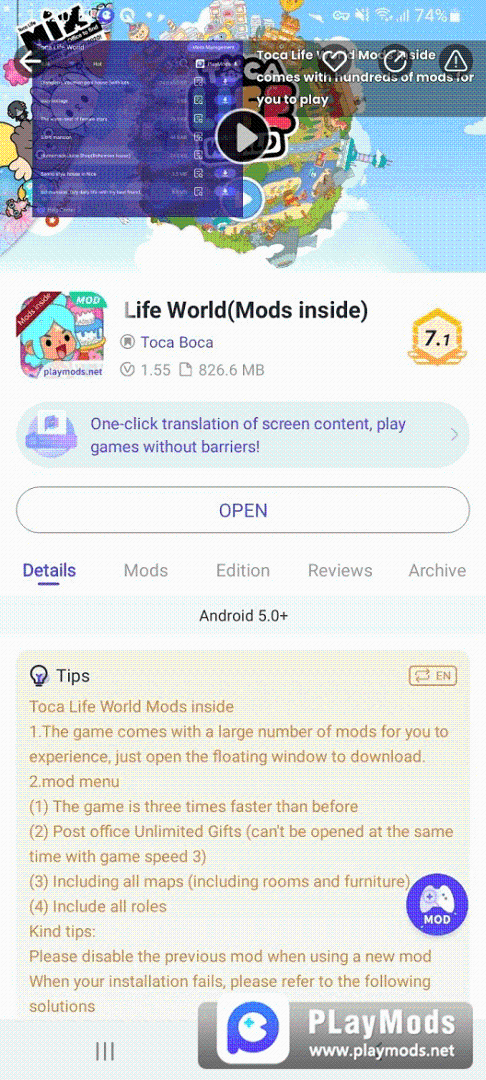 PlayMods will also collect user opinions to provide users with desired game mods and the wanted crack contents.
Search playmods for more mod games!