Lumia Saga is a brand new open-world MMORPG, published by Century Game. This game can be run in IOS and Android platforms. This game lets you have a chance to create and customize your character which has a very cute design. And then you can choose an initial class. After that, you will be placed in a cute 3D world. You can fight with many special monsters in Lumia Saga with the use of weapon cores, pets and runes.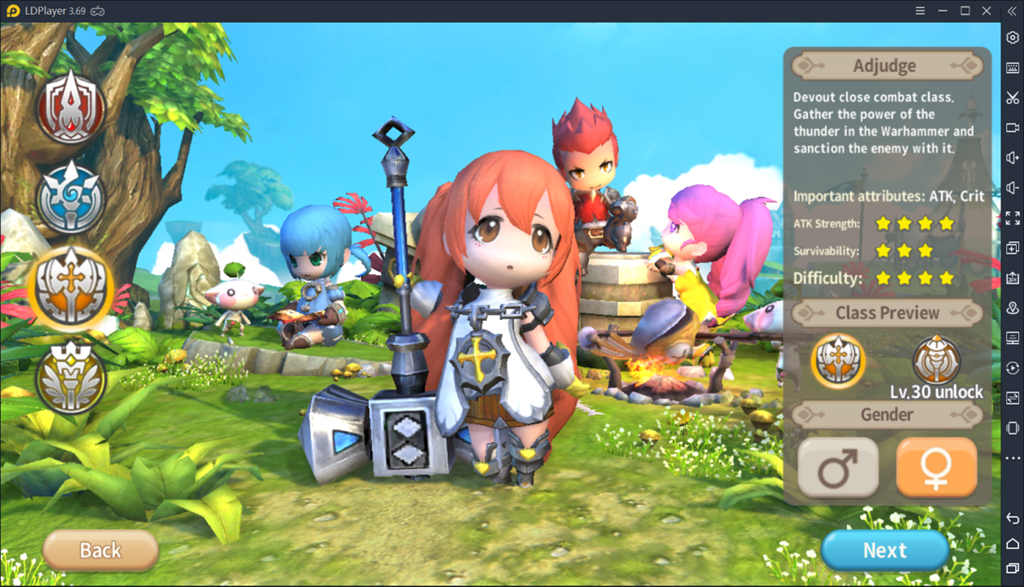 In the 3D world of Lumia Saga, the design of characters and scenes are very delicate. For the players, Lumia Saga requires a good operation and strategy to fight with monsters. So in addition to playing this game on mobile phones, there are many players looking for a way to play this game on their computers. Actually, Playing Lumia Saga on PC is quite simple. You just need to download an Android emulator on your computer.

How to Play Lumia Saga on PC
1. Download and Install LDPlayer First
You can click the download button up there to download LDPlayer installer on your computer. When it finishes, run the installer and it will take a few minutes to complete the installation. Don't worry, LDPlayer is free and very safe, we ensure that your computer won't be harmed at all when you run the installer.
2. Install Lumia Saga on LDPlayer from LD Store
After you finish the installer, you can go to the search bar at the top, search for Lumia Saga and download it. You need to sign in your Google Play Store, But if you fail to install Lumia Saga directly, you can also click the icon near the "install" and try Local Install.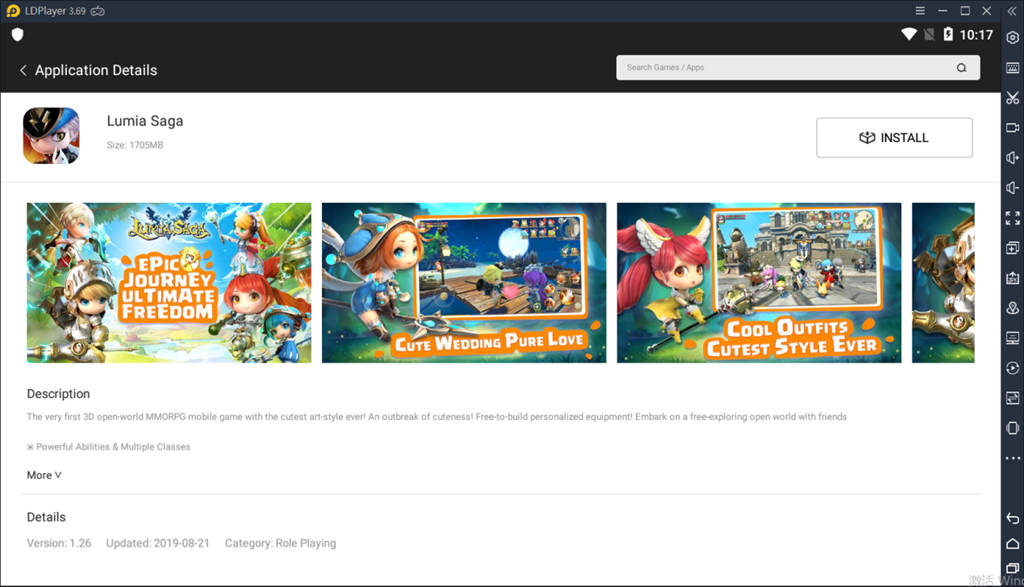 3. Run Lumia Saga and Enjoy the Game
Once installation completes, click the Lumia Saga icon and run it. You need to take a few seconds to load and extract the resources on your computer, but it will not take too long. When you are all done, you can enjoy Lumia Saga smoothly on PC.
Lumia Saga for PC - Many Advantages Bring Excellent Experience
LDPlayer is a professional Android emulator that is committed to improving the gaming experience for mobile game players. If you play Lumia Saga on PC with LDPlayer, you may find more fun about this game. The following aspects of improvement may greatly enhance your gaming experience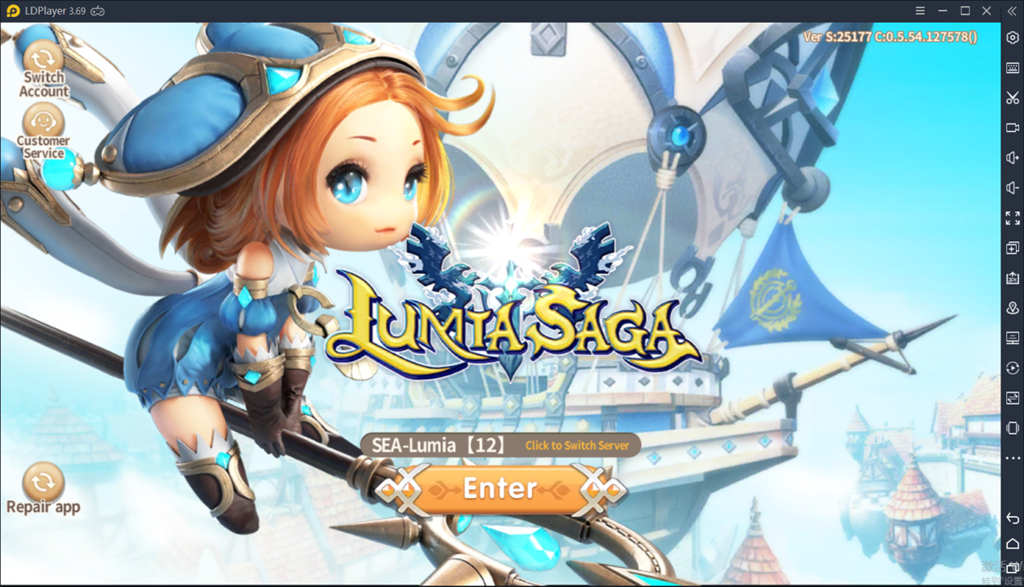 Larger Screen and Longer Duration
In the world of Lumia Saga, you can choose the classes (characters) you like and dress them as you like. You can build your own farms and cultivate your favorite items on the farm. You need to take a lot of time to upgrade your weapons in the unique weapon system of Lumia Saga. If you play Lumia Saga on your phone for a long time, it will not only do harm to your phone but also make you visually tired. So using your computer to play this game is a better choice.
Multiple Games or Accounts Online Simultaneously
LDPlayer has a built-in tool called LDMultiplayer, which can enable you to launch multiple LDPlayer instances, log in several accounts and play mobile games/apps with multiple choices in one big screen on PC. In the world of Lumia Saga, there are many maps that need to be teamed with others to pass. If you want to get as much of the resources as possible from these maps, you can log in to multiple accounts at the same time and build the team with yourself.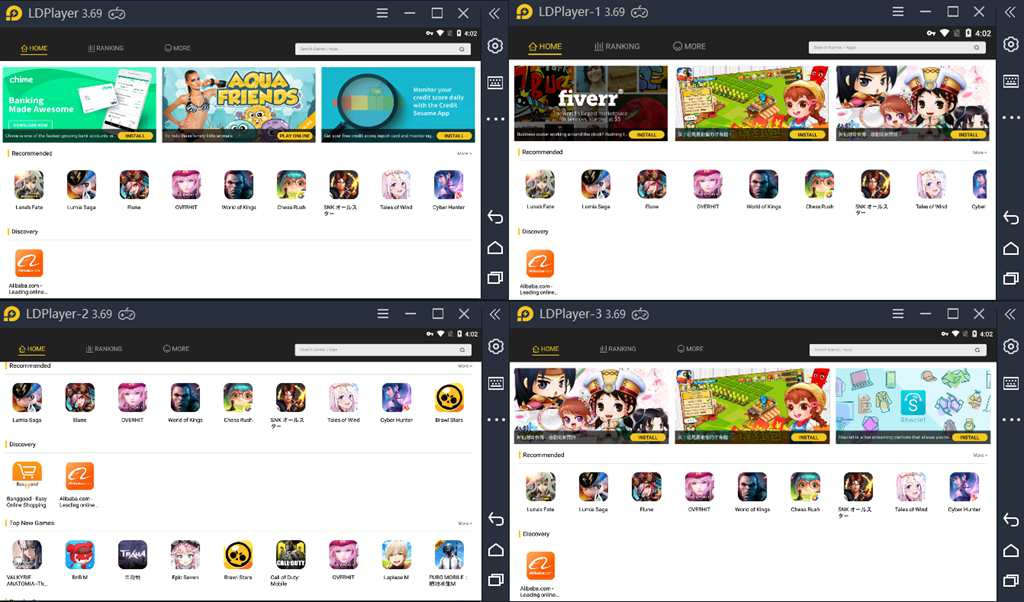 Smooth Keyboard and Mouse Control
Like many other role-playing games, the maps of Lumia Saga are also divided into two different game maps: PVE, and PVP. Players have to keep tapping the screen on mobile when they are fighting with monsters or other players. You can use a keyboard and mouse to play Lumia Saga with LDPlayer on PC. That will bring you a smoother gaming experience.
Keyboard Mapping Guide for Lumia Saga on PC
The game is very rich in gameplay, so there are a lot of different buttons that represent different functions when you are playing this game. In order to prevent you from being upset about complicated key settings, now LDPlayer has provided you with the default key settings that we think are relatively simple. Of course, you can also set unique key settings as you like.
Default Setting List
QER: Release three normal active skills of your class
T: Release control active skills of your class
Right Mouse Botton: Release special active skills of your class
Ctrl: Hide/Display mouse
B: Open/Close Backpack
W: Forward
S: Back
A: Left
D: Right
F: Auto Navigate
C: Auto Fight
M: Open/Close Map
V: Switch perspective
Tab: Lock monster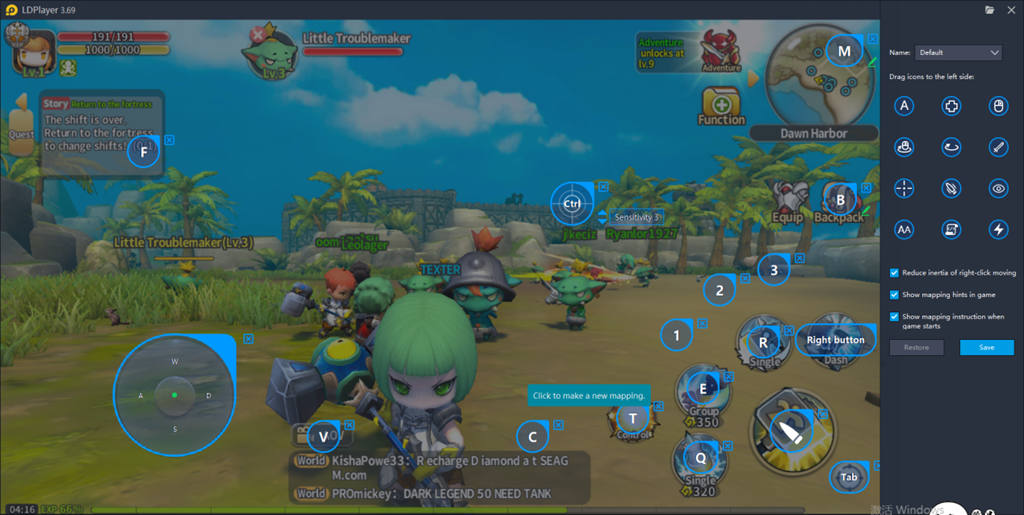 Lumia Saga is a pretty interesting game and playing it on your computer with LDPlayer can bring better gaming experience for you. If you still have any concerns or questions about LDPlayer, you can always contact LDPlayer through Facebook or Reddit.