Luna Fantasia Mobile is what you are waiting for, having a battle between Elves as well as the Humans. The story seems like it has a similar plot to the most famous Lord of the Rings franchise, and here it is going to be different from one ring to five colored stones. All these races are battling to possess these stones, and now there is a battle that you will have to go through. But after all, you better be ready with a beginner guide with some tips to prepare yourself for the upcoming battles.
Table of Contents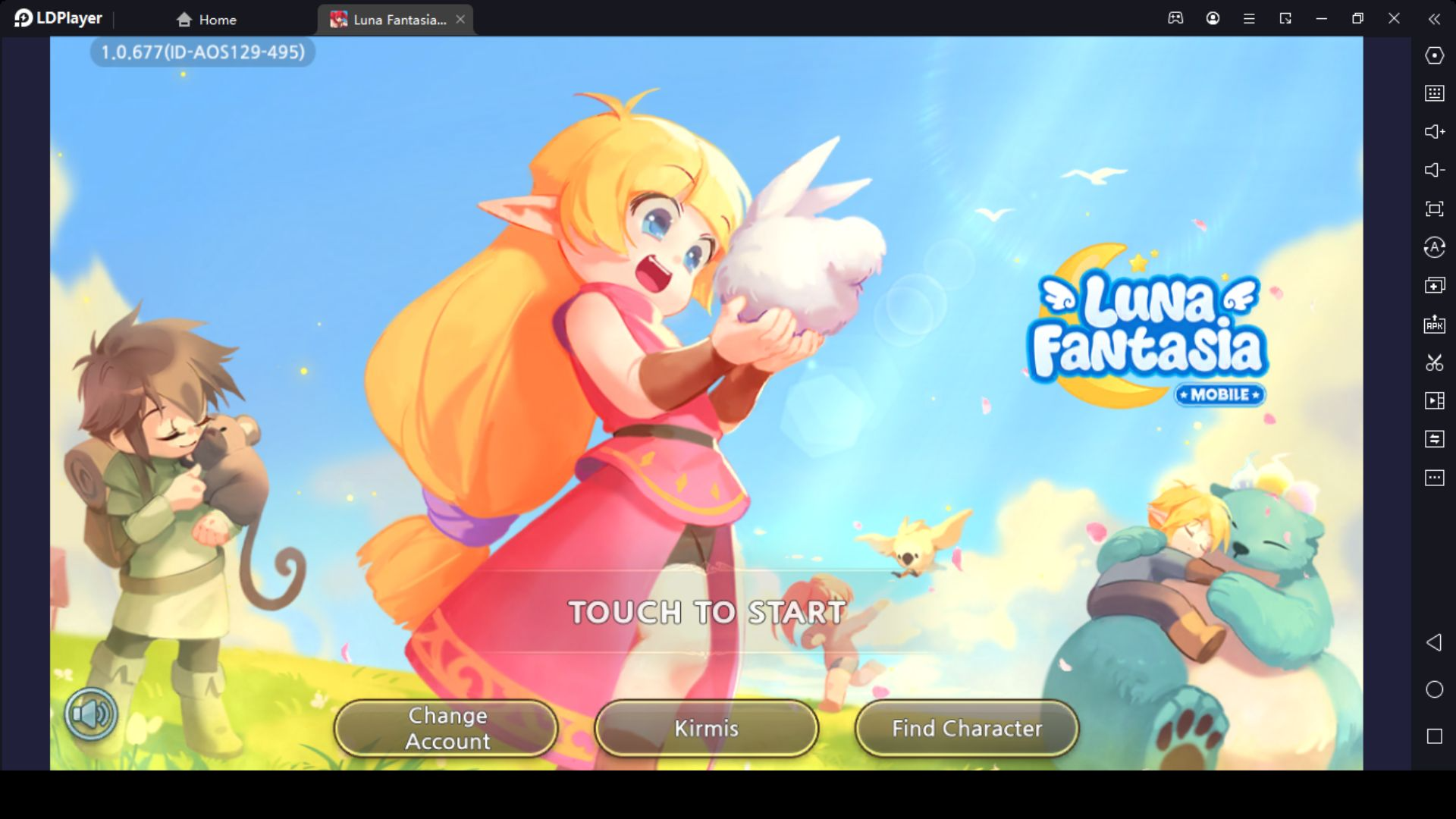 Download Luna Fantasia Mobile on PC
Luna Fantasia Mobile also comes with an exploration theme, and you and your friends need to do it along with your team. This complex game makes you go through not just a battle because you have to do many things here, like Server battles, Battle Royale. Guild War, an Arena, as well as PK. The best part is that you can partner up with your friends to become stronger against the enemies, and putting all your efforts into the game is what gives you more strength in the land of Blueland.
So, if you are up to these all and want a perfect start to the game, it is a must to refer to a guide that explains all and gives you better tips to move through the game, so we are here. Take Luna Fantasia Mobile on PC with LDPlayer 9 to enhance your gaming experience with better control efficiency, and let's start the guide.
Selecting a Character
The first thing you must do before beginning your Luna Fantasia Mobile gameplay is select a character. It is better to identify a character as a Luna Fantasia Mobile class here, and there are six of them that you can select from the game as follows.
Shadow Arrow – this is a race that shows more love for nature, and he prefers to have harmony along with it. And when you use this race in a battle, you get a better attack for long-range aims, and it has a very fast speed with powerful mental strength.

Crusader – Crusader is another race with the same love as Shadow Arrow. And this race is a specialized hero for divine power as well as for magic. So it is better to say that Crusader has the strongest body than others.

Barbarian – Barbarians are very strong for close-range attacks, and they have the best power for it as well as the best brutality to be used there. And this race from the Luna Fantasia Mobile has the highest HP specialization for the game.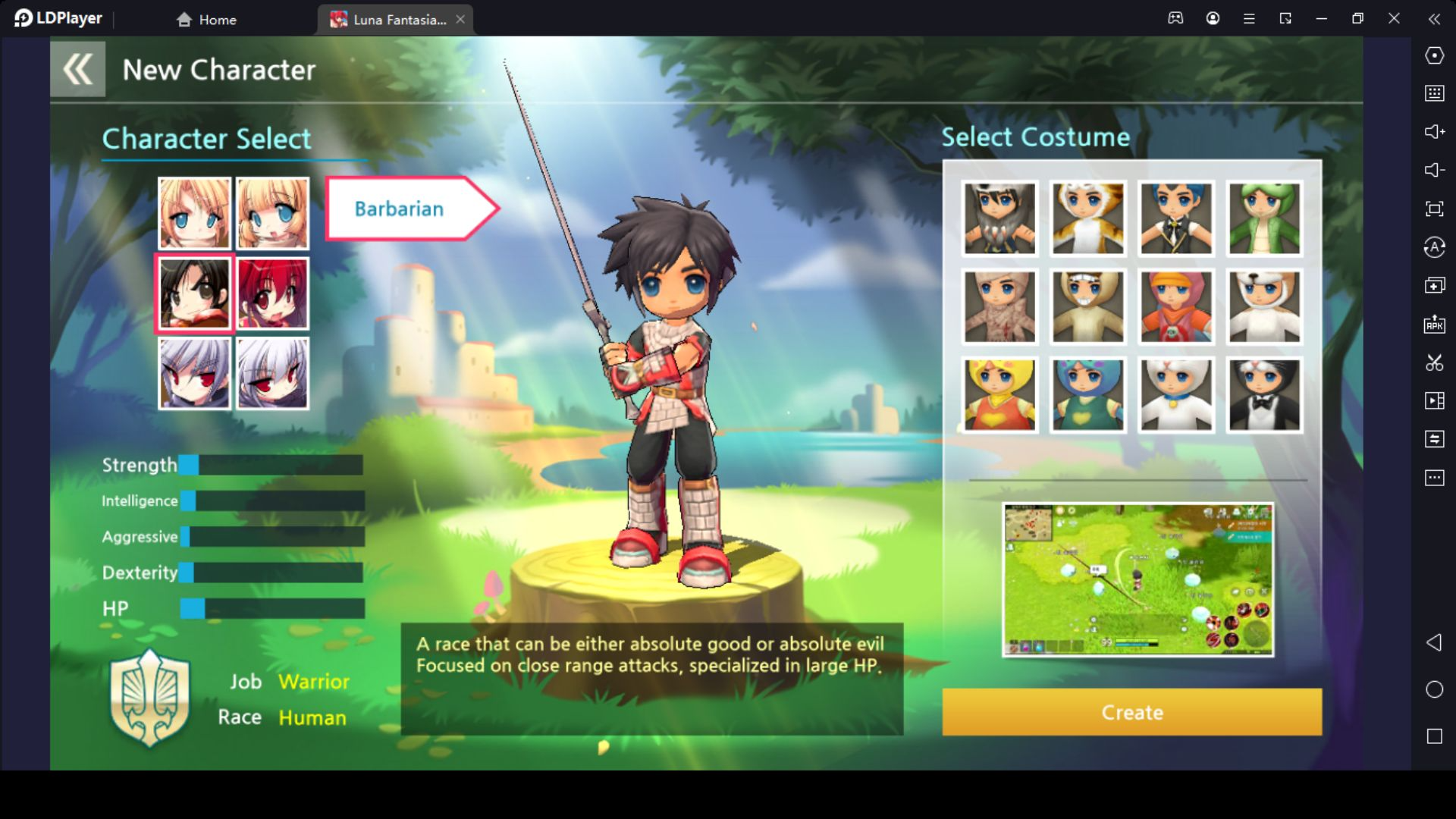 Panacea – Panacea is another race that can use recovery magic and uses a range of them. A specialized skill comes with this race for magic, and through that, it will help other nearest characters.

Dark Wizard – Dark Wizard only aim for strength, but it uses a range of magic. And this race is specialized for the best damage magic.

Dark Mage – Dark Mage is a strength-aimed race with the use of so many ranges of magic, and it got the powers for summoning magic too
All these races can be customized as you wish from this game and provide them with a look that you most like. When you are starting as a new player, it is better to focus on the races that give much strength to your gameplay as it can help you beat through the Luna Fantasia Mobile battles. To do this, you can check their strength rates, stamina, dexterity, as well as many other stats, and please be strategic enough to have a balanced stat character, to begin with, your gaming.
Check Your Mail for Rewards
When you are doing various tasks in the Luna Fantasia Mobile, the game is very generous in providing offers for all the players. These are free, and it is better to refer to the mailbox once you have completed a rewarded task in the game.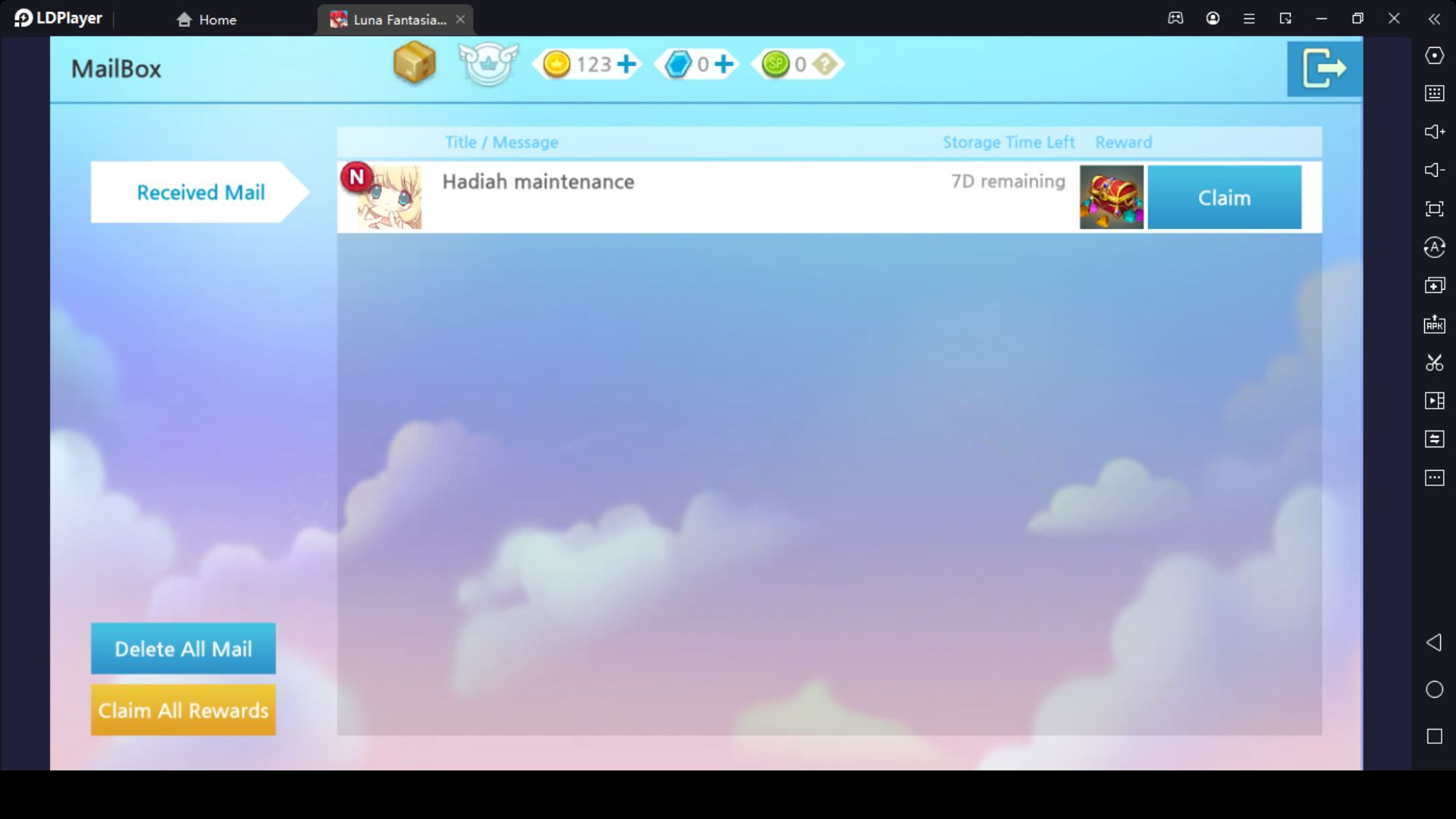 Make sure that you have a continuous look into the emails because if you are late, these rewards can be missed from you. So check your mailbox regularly, as it can hide so many generous offers that you have yet to expect.
Attack Enemies Strategically
When you encounter an enemy, it is better if you can run around them and attack rather than stand in front of them. This will allow you to kill them quickly without getting hurt and eventually do huge damage against the enemies.
If you struggle to handle your character easily in this matter, you better have the best android emulator: LDPlayer 9, with you so that you don't have to struggle with the default controls provided from your touch screen. Instead, you are going to play through a PC, and through that, you can handle all your movements by setting keys for them from your keyboard. Set keys for each of your movements with the best help taken from the Keyboard Mapping feature here, as it allows you to have a customized control scheme for your gameplay. So, beating enemies will be easier than you thought.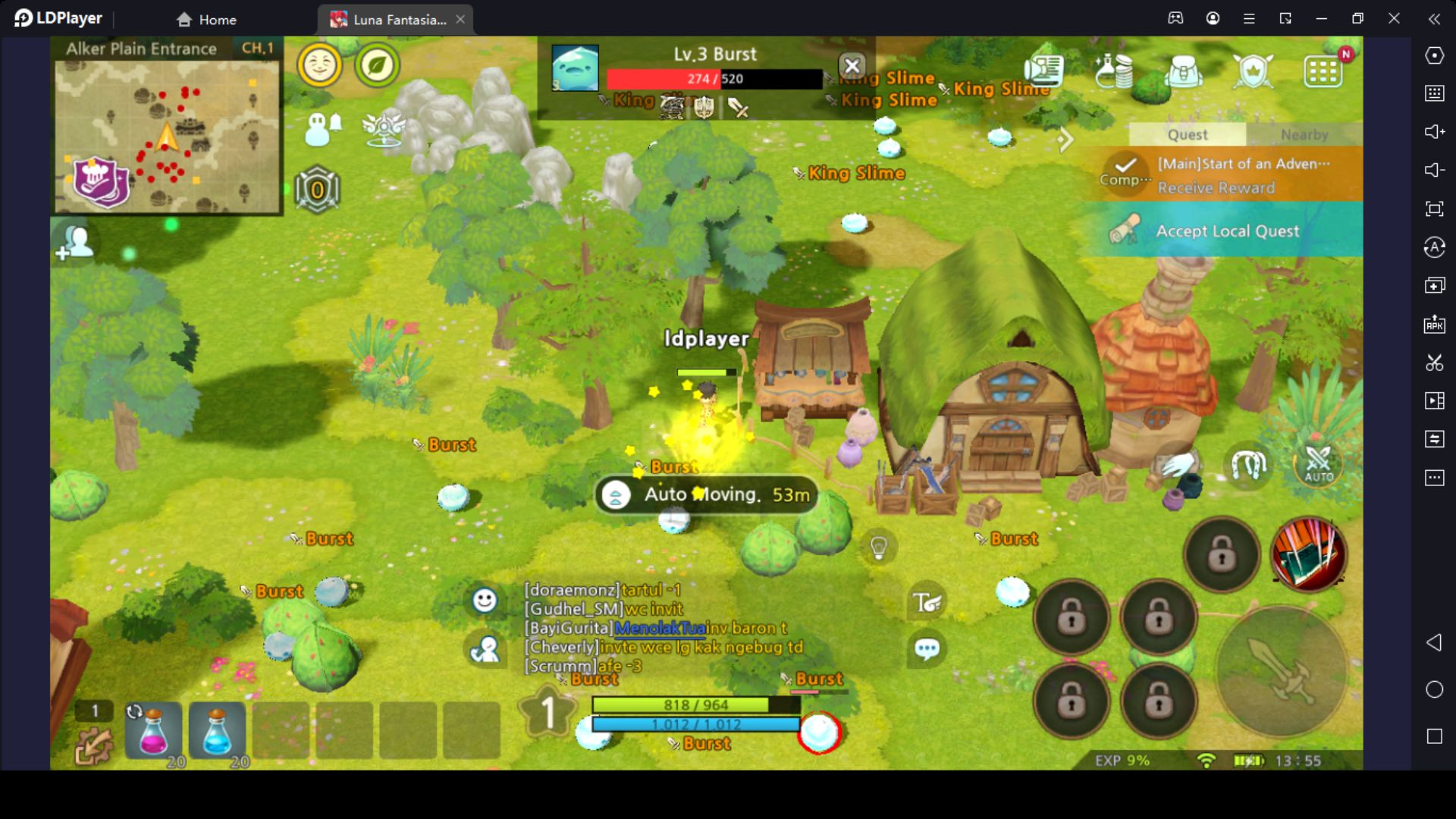 We also recommend you use your skills when you happen to meet with several enemies, and skills can influence more damage.
Talk with NPCs
Some NPCs in this game offer you some nice rewards. So all you have to do is to have a little conversation with them so that you can have more rewards earned. These rewards are included with some potions, coins, and many more, and considering how easy it is to earn these rewards, it is better to take your chance to earn them. So many NPCs are distributed over the map, and it will be easier to have a conversation with them for sure.
Use Your Ultimate
When you are fighting against an enemy and need more powers with your attacks, you can use the ultimate skills you hold in the game. This cannot be used all the time because once it has been used, it takes some time to be recharged again, so you will have to wait until it becomes full.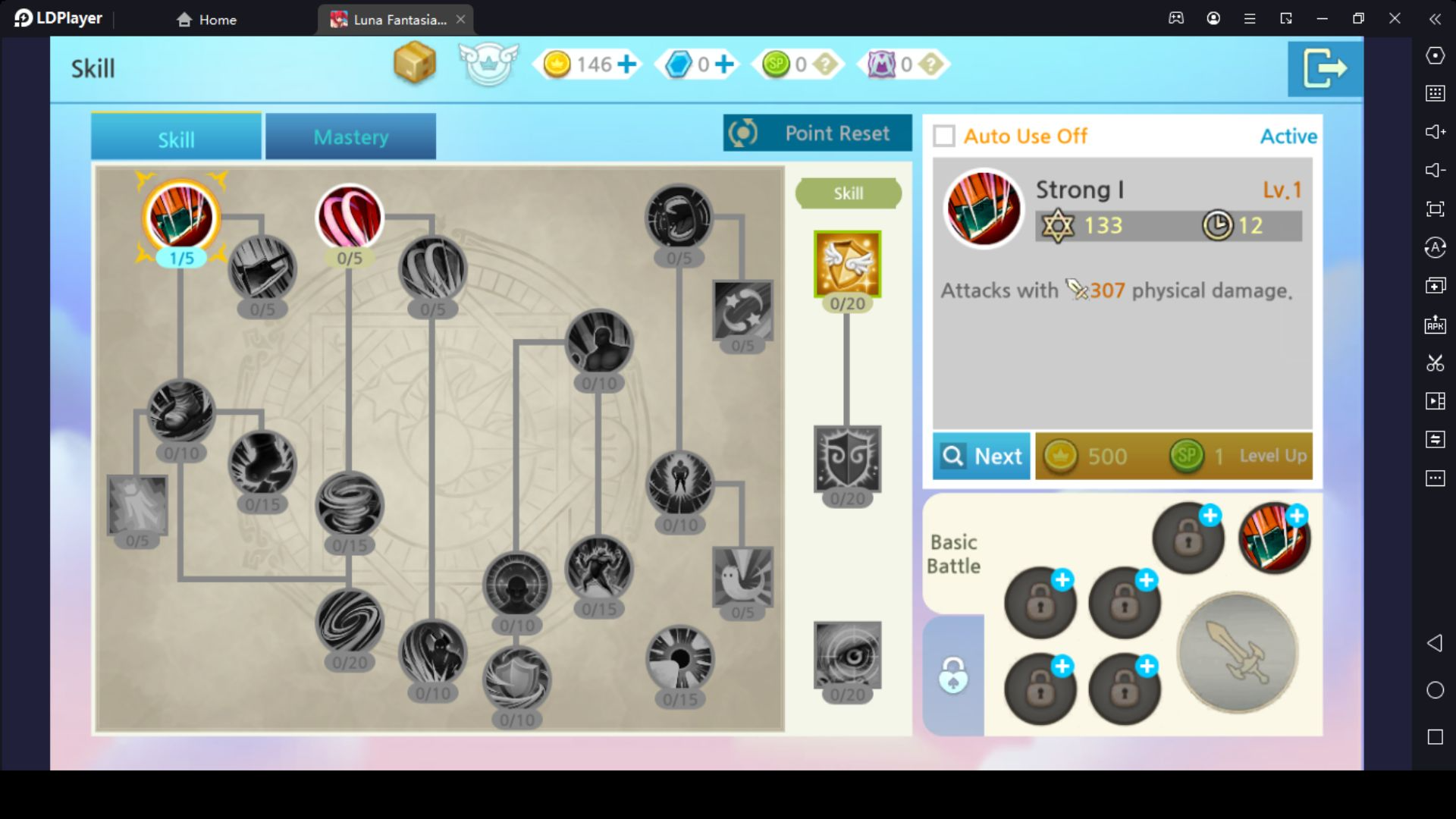 There is a counting goes in this skill which shows how much time it takes to recharge, and when this count becomes 0, and the icon seems full, then you can use it to release more power against the enemies. And this way, you will be able to have better success within your fights in Luna Fantasia Mobile.
Use the Map to See the Danger
When you go through the Luna Fantasia Mobile gameplay, you can see a tiny screen from the left side of your screen that shows how you navigate through the map. This is one of the best ways that you can use to explore your surroundings because it literally shows the dangers.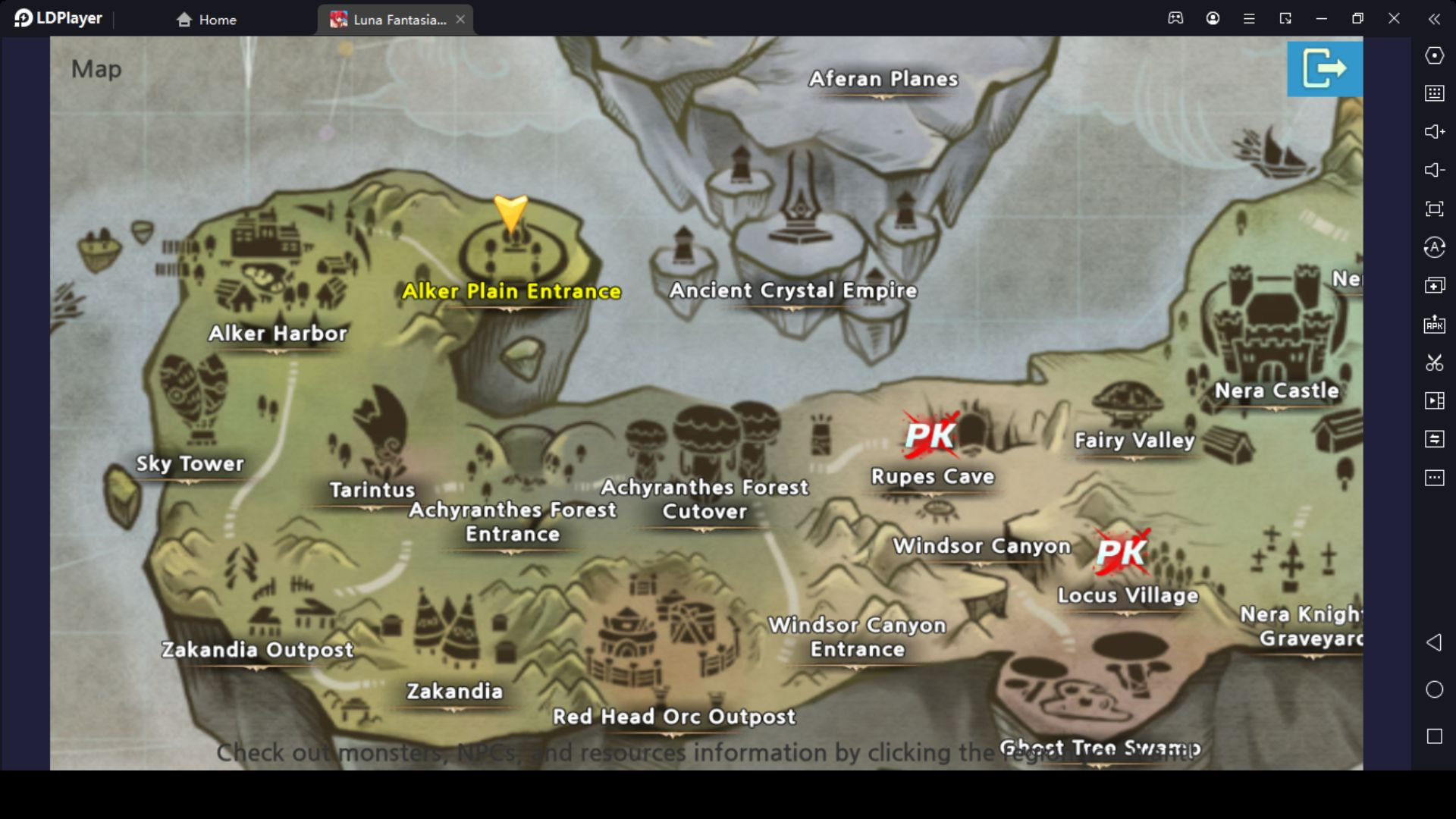 You can see red dots moving all around this map, and if you see a red dot, that means danger is near you. So, while this map works as a great direction support, it also offers you a great method to prevent yourself from danger.
Conclusion
So that is all for the Luna Fantasia Mobile guide for all beginners with tips, and since the game has yet to be released, a lot more can be changed with time. When the global release is made, we will update this guide with all the recent and latest details, and until then, use this guide to make yourself better at this Blueland.