Having changed over the past years with the initial release, League of Legends has always been at the top of the battle arena games and this place has always been raised and increased as it was modified with several updates and changes. The mastermind behind this amazing game was Riot Games, and it came with so many champions included on the Lol tier list as well. Over the past two years, this tier list has been changed with so many additions and changes, and today, it is about the best heroes for climbing solo queue.
Table of Contents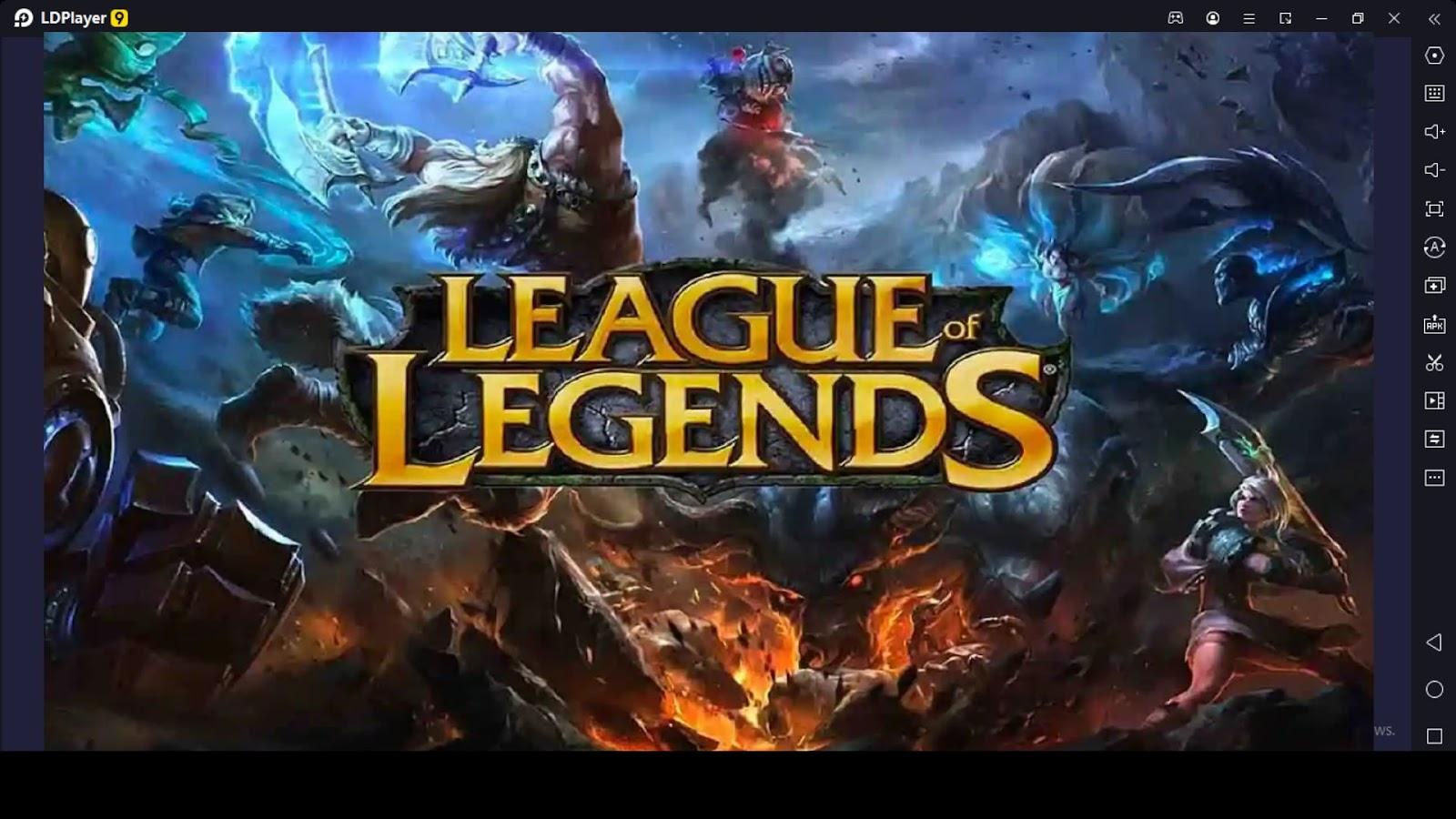 Download League of Legends: Wild Rift on PC
Since the gameplay of this League of Legends solely goes around the help of its champions, they will be your primary factor leading your game with battles and choosing the strongest, and a powerful champion is your key to success. Every character you see in the LoL tier list will be divided into several ranks, and by considering how strong they are in the game, you can choose a champion so that you can go with your gameplay without any issue.
There are so many characters in the LoL tier list of champions, so it is very confusing for beginners to choose who they should play to have better gameplay. So this LoL tier list guide has been made to make things easier for you, and we are going to show you how much they are to your gameplay with the right skills. So no more talking, take League of Legends on PC and let's start our League of Legends tier list of champions guide from here.
LoL Tier List Ranks
Tier S – the champions who are from this rank are the superheroes of the game

Tier A – these are only being second to the S tier champions, and they are all the best

Tier B – the champions who are in good condition are placed here

Tier C – not so skilled, but they are average

Tier D – the least skilled champions and the worst from the game
LoL Tier List - Hero Lanes
We are categorizing our LoL tier list of champions based on their lanes here, and we will see how much they show strengths to each lane as follows.
Jungle Lane Champions
Jungle lane champions will roam between the grassy lands of the game, and they will move between beasts to find some necessary buffs and the EXPs. Jungle lane champions usually have the top mobility with them so that they can effortlessly chase down the enemies and peek into so many lanes from the game.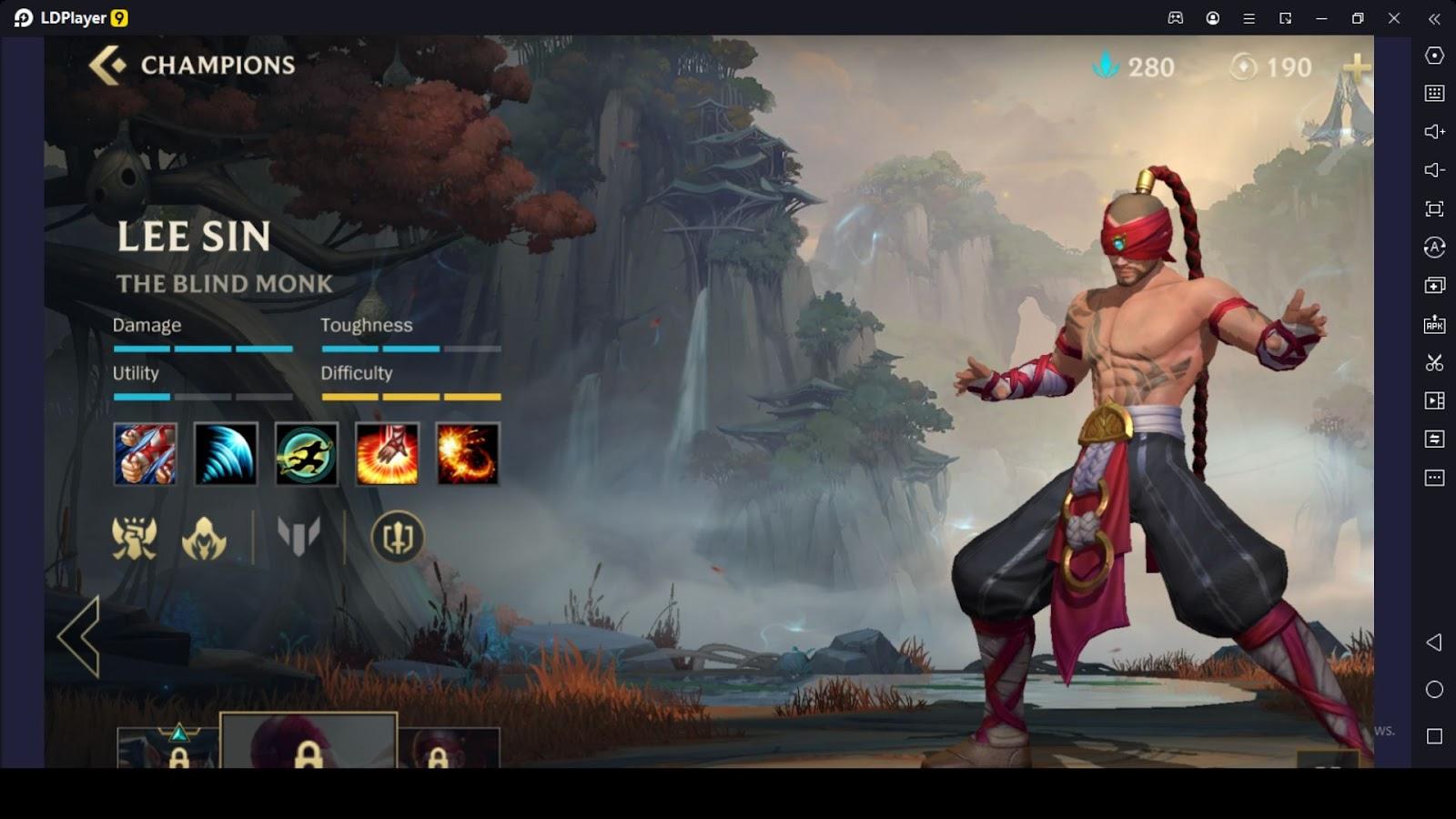 Top Lane Champions
The heroes who are featured in the top lane will be your ideal heroes for the damage dealing. Most of the time, we see the tanks here, and the top lane is coming as the longest lane to the League of Legends. In this lane, you are allowed to run down your enemies with the best use of the long lane, and there is basically a 1v1 nature that comes with these options. It means that you will be accessed into several heroes with different types of roles here.
Top lane champions are suitable for the early game at first, and then they will be doing great for the after the game as well, as they can literally buff your allies throughout the gameplay.
Mid Lane Champions
Usually, the mages are lying on the mid lane from the tier list, and they can do significant damage within a considerable range of the game. So eventually, they are the most powerful damage dealers who can deal with area damage in the game. These heroes can cast spells and destroy their enemy team within a safer range.
Supporters Champions
These champions will do the healing and cast the spells for crowd controlling and showing mana skills. These heroes will not be a great help when it comes to the team battles, but they can absolutely be a help for the team with healing.
Lane Champions
We identify these champions as the carrying champions, and from the entire tier list, the ranged attackers will be featured in this list. They will backup support for you and do the highest magical or physical damage with some powerful basic attacks as well. ADC lane heroes are taking their powers with the middling defense drawbacks.
LoL Tier List of Heroes
Rank

Top Laners

Jungle Laners

Middle Laners

ADC Laners

Supporters

S

Cassiopeia

Amumu

Anivia

Jhin

Blitzcrank

Darius

Diana

Brand

Karthus

Brand

Dr. Mundo

Dr. Mundo

Cassiopeia

Miss Fortune

Janna

Garen

Ekko

Diana

Swain

Leona

Heimerdinger

Elise

Ekko

Tristana

Maokai

Kennen

Evelynn

Fizz

Veigar

Nami

Lillia

Fiddlesticks

Heimerdinger

Ziggs

Nautilus

Malphite

Karthus

Kennen

Pantheon

Mordekaiser

Kha'Zix

Malphite

Rell

Nasus

Lillia

Neeko

Shaco

Olaf

Master Yi

Pantheon

Sona

Ornn

Nocturne

Rumble

Swain

Pantheon

Nunu & Willump

Tryndamere

Taric

Quinn

Olaf

Veigar

Veigar

Rumble

Rammus

Vel'Koz

Vel'Koz

Sejuani

Rumble

Viego

Zilean

Shen

Sejuani

Zed

Zyra

Singed

Shaco

Ziggs

Sion

Shyvana

Tryndamere

Skarner

Urgot

Udyr

Viego

Viego

Volibear

Volibear

Warwick

Warwick

Zac

A

Cho'Gath

Jarvan IV

Ahri

Caitlyn

Xerath

Illaoi

Poppy

Annie

Kog'Maw

Soraka

Jayce

Rek'Sai

Aurelion Sol

Samira

Sett

Kayle

Vi

Galio

Twitch

Seraphine

Kled

Jayce

Morgana

Poppy

Kayle

Lux

Sett

Lissandra

Galio

Teemo

Lux

Vladimir

Malzahar

Yorick

Seraphine

Syndra

Viktor

Vladimir

Xerath

Zoe

B

Aatrox

Gragas

Akali

Ashe

Alistar

Akali

Hecarim

Irelia

Jinx

Bard

Camille

Kayn

Kassadin

Kai'Sa

Gragas

Fiora

Kindred

Katarina

Senna

Pyke

Gragas

Rengar

Renekton

Sivir

Rakan

Irelia

Trundle

Sylas

Varus

Senna

Renekton

Talon

Vayne

Rengar

Yasuo

Xayah

Sylas

Yasuo

Trundle

Wukong

Yasuo

C

Gangplank

Graves

Corki

Draven

Braum

Gnar

Gwen

Gangplank

Ezreal

Karma

Gwen

Ivern

Graves

Kalista

Lulu

Jax

Xin Zhao

LeBlanc

Lucian

Tahm Kench

Riven

Lucian

Thresh

Tahm Kench

Orianna

Yone

Qiyana

Twisted Fate

Yone

D

Ryze

Nidalee

Azir

Aphelios

Yuumi

Lee Sin

Ryze

Taliyah
If it seems very hard to move with constant repeating actions within battles, and if it really overwhelms you in the game with all your LoL tier list heroes, just try to go with our suggested free emulator. The best android emulator: LDPlayer is your key to winning here with the Keyboard Macro Commands. This feature will set one key to whole repeating actions, and you are all set to attack constantly with this.
Using the Multi-Instance Sync feature provided by the same best emulator will ease your summoning from the tier list as it can create several instances for the rerolls at one time. And you will be efficiently making the use of your time in the game through this.
Conclusion
We have to mention the champions coming under the LoL tier list, and we really hope that you will gain your best support from these heroes by making a wise choice. Go for the S tier heroes without any doubt and if you use other ranked heroes, try to choose them with care.