Jackal Squad is an exciting classic arcade game that takes heavy inspiration from the legendary 1988 Jackal Jeep game. The mobile version features a top gunner-run gun-style shoot-em-up gameplay that brings the old classic memories back to mobile devices.
The game consists of many interesting features and game modes that players will enjoy. In this tips and tricks guide, we'll be giving you detailed methods on how to go about getting the hang of the game and completing your mission of rescuing your comrades and destroying the enemy base.
Understand the tutorial and master the controls
---
One of the best features of this game is that it is meant to be played as a one-handed game. On the other hand, the tutorial is really easy to get by and easy for players to master. So you will have to master the controls and master them fast. So to progress faster in the game, you will have to pay close attention to the game's tutorial and get used to the movement controls.
It is a single movement button that is placed at the middle bottom of the screen. You must also understand the white radar in the shape of a circle which acts as the radar that puts enemies in firing range. Enemies can shoot at you even if outside of your firing range, but they must be in your radar range before you can shoot at enemies with your Jeep.
Save your Cash, Spend your Coins
---
The game has two currencies that can be used to purchase Resource Boxes from the store: coins and cash. Coins are less valuable as they can only be used to upgrade jeeps and other vehicles. You can also get more coins by killing enemies and destroying their base in every mission you play.
On the other hand, cash is more valuable than coins as you can use it to purchase extra coins and buy Resource Boxes that contain valuable items. Also, unlike coins, you cannot get more cash by completing missions; you can only get more cash by using real money to buy more from the shop.
So we recommend saving up all of that hard-earned cash and something worthwhile with it. The game starts you off with less difficult stages, but as you progress, you'll encounter challenging levels that will feature enemies that your Jeep's weapons cannot handle. In this case, you'll need to purchase Resources boxes to get new items with cash.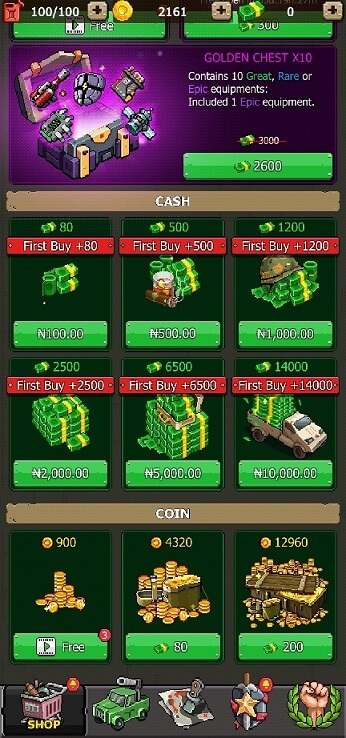 Watch Ads for a free Chest and Coins
---
Like in most games, watching ads is a great way and free way to earn more resources. And in this game, there's no distinction. Players can earn extra coins by watching ads. You'll get about 900 coins for watching a short ad, but you'll have to play the game online to watch ads.
Often you'll also get opportunities to watch ads and get a silver chest that would normally cost you a certain amount of cash to purchase. The chest contains 1 common or 1 great piece of equipment that you can get afterward, and if you're lucky, you'll get 1 great piece of equipment.
You should visit the shop often as they'll be giving out frequent offers that you need to watch an ad and be rewarded. And if you prefer to spend some real money on the game, keep an eye on the shop as there will be discounts on selected items from time to time.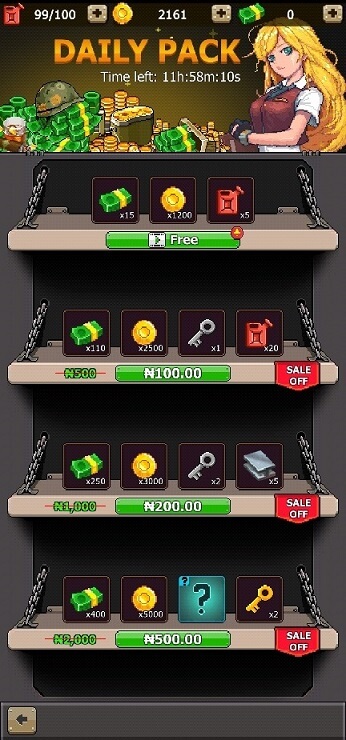 Collect your Play Time and Daily and Daily Pack Rewards
---
Jackal Squad is one of those games that reward you for spending hours in the game. So if you spend a lot of time in the game, you'll be rewarded with playtime rewards which usually come as coins and upgrade equipment. The playtime rewards are sort of discreet so that you won't know about them from the start. To collect your playtime rewards, click on the time button above the screen that's located in the game's lobby menu, and you'll be redirected to the Play Time screen, where you can claim your playtime rewards.
As for Daily Rewards, the button looks like a calendar and is placed just below the lobby screen. Once you click it, you'll be redirected to the next screen, where you can claim your daily rewards. Daily rewards are given out daily, so you might want to be checking on it every day, so you don't miss rewards.
On the other hand, Daily Pack Rewards are similar to the type of discounts you'd normally get from the shop, but it is not the shop. However, the discounts given on the daily pack are way better than the ones you get from the shop. Also, if you want to claim the free gifts from the daily packs, you'd have to play the game online as well. Many free items require you to play online except for the daily login and playtime rewards.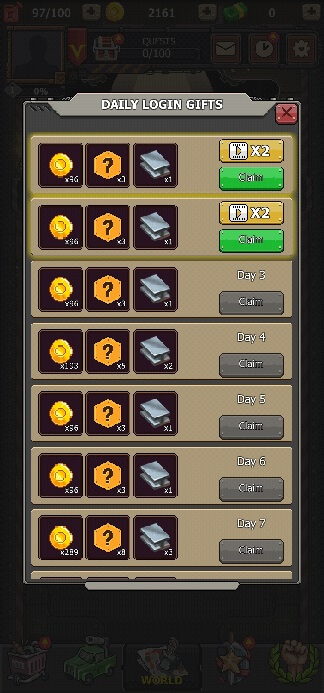 Upgrade your Jeep and any other Vehicle
---
After you've collected all these gifts or spent real money buying cash in the game, now you have to figure out how to spend them. And the best way to spend the money you've earned is by upgrading your vehicle. At first, you'll be given a tiny jeep that'll take you through the second map. You will have to upgrade it well to get past the third map and complete the levels.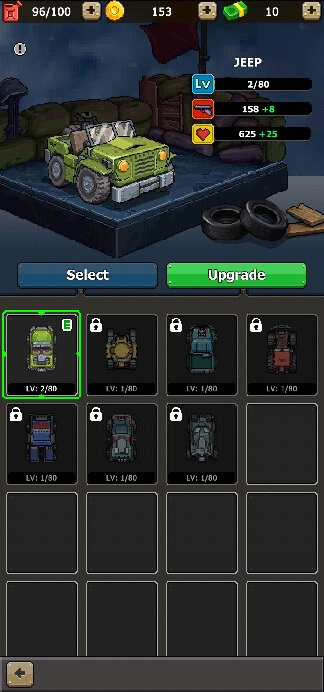 Additionally, you may need blueprints to upgrade certain parts of your car, such as the weapon, module chip, or drone. Sometimes you will also need a couple of titanium before you can upgrade your Jeep. This is to say that having enough coins and cash isn't the only resource you'll need to upgrade your Jeep in this game. Titaniums usually come from Resource Boxes which you can purchase with cash. You can also get them from a Silver or Golden Chest.