Injustice: Gods Among Us is an action-adventure fighting game created by NetherRealm Studios in collaboration with DC Comics and published by Warner Bros. International Enterprises. The game features DC comic book heroes and villains. The game is free to play on both the Android and iOS platforms, but it does contain in-app purchases. This game is also available on the following platforms: PS3 (PlayStation 3), Xbox 360, Wii U, Microsoft Windows, PS4 (PlayStation 4), and PS Vita (PlayStation Vita). You can play Injustice: Gods Among Us in both Single-player and Multiplayer modes. Let's have a look at the features of the game.
Content
Injustice: Gods Among Us - Features
---
Dynamic leveling system – Develop your move set, boost your abilities, enhance your characters and gear, and defeat your opponents. As you take on a series of DC superhero and villain combatants, keep evolving your card collection to accommodate your playing style and send your best team forward.
Online Multiplayer – Online Multiplayer Battles will face off against real opponents. Compete against players from all over the world on the leaderboards and in tournaments with fantastic prizes. Replays of previous offensive and defensive battles can help you improve your skills and team lineup. Take charge of your team's victory.
The massive roster of characters from DC comics - Gather and play as your favorite Dc Universe characters, including Superman, Batman, Wonder Woman, The Joker, Green Arrow, Flash, Bane, Green Lantern, Doomsday, and others. Each alternate version of these iconic characters comes with a new set of powers and moves, as well as a completely new fight.
Because the game contains many characters, sometimes it might become difficult to choose the best character. Hence, this article presents the Injustice: Gods Among Us tier list. This tier list will assist you in selecting the best characters to give you an advantage in online and offline battles. How4ever, simply having a good character does not guarantee victory; it also depends on your skills and the various strategies and tactics you employ.
The tier list has been split up into six levels, beginning with the legendary figures at the SS Level and progressing downward to the D Level, the worst of them all. The character's performance in Online Battles determines these ranks or tiers. These characters are from various teams; basically, each character has a different version of themselves that belongs to a team such as Arkham, Flashpoint, New 52, Red Son, etc. So, without further ado, let's get started on the list.
SS Level
---
This level has the best set of characters, the greatest among them. These characters have solid base stats, powerful attacks, and incredible passives. The characters of SS level are the most sought after in the game as they can easily take down any opponent. They also have the best possible combos, skills, and abilities in the game, making them highly versatile and desired characters.
Aquaman/Flashpoint

Aquaman/Injustice 2

Ares/Prime

Batgirl/Arkham Knight

Batgirl/Cassandra Cain

Batman/Arkham Knight

Batman/Batman Ninja

Batman/Flashpoint

Batman/Gaslight

Deadshot/Arkham Origins

Deadshot/Suicide Squad

Deathstroke/Arkham Origins

Deathstroke/Flashpoint

Green Lantern/Red Son

Harley Quinn/Suicide Squad

Jessica Cruz/Rebirth

Killer Frost/Prime

Lord Joker/Batman Ninja

Raven/Prime

Raven/Teen Titans

Raven/Rebirth

Superman/Blackest Night

Superman/Injustice 2

Superman/New 52

The Flash/Blackest Night

The Flash/Earth 2
S Level
---
Another set of amazing characters, although not as powerful as the SS-level characters, but highly skilled. These characters also have powerful moves which can take down any enemy. Their base stats are slightly lower than the top-tier characters.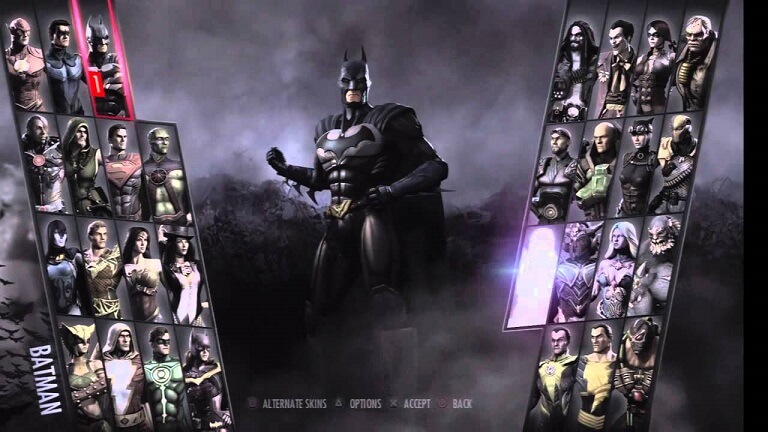 Aquaman/Prime

Bane/Luchador

Batgirl/Prime

Batman/Arkham Origins

Batman Beyond/Animated

Batman/Blackest Night

Batman/Dawn of Justice

Catwoman/Arkham Knight

Doomsday/Blackest Night

Hal Jordan/Yellow Lantern

Hawkgirl/Blackest Night

Hawkgirl/Earth 2

Hawkgirl/Prime

Killer Croc/Arkham

Killer Frost/Regime

Martian Manhunter/Blackest Night

Reverse Flash

Scorpion/Klassic

Scorpion/Mortal Kombat X

Shazam/Prime

Sinestro/Antimatter

Solomon Grundy/Earth 2

Static/Prime

Superman/Dawn of Justice

The Arkham Knight/Arkham Knight

The Flash/Metahuman

Wally West/Rebirth

Wonder Woman/Dawn of Justice
A Level
---
Tier A is a tier where you will always find well enough but average characters who, if mastered, can be extremely useful.
Bane/Arkham Origins

Black Adam/Kahndaq

Catwoman/Batman Returns

Darkseid/Apokolips

Doomsday/Containment

Doomsday/Prime

Green Arrow/Rebirth

Harley Quinn/Animated

Harley Quinn/Arkham

Harley Quinn/Arkham Knight

Hawkgirl/Regime

Martian Manhunter/Prime

Superman/Godfall

Superman/Red Son

The Joker/Arkham Origins

The Joker/Suicide Squad

The Joker/The Killing Joke

The Joker Unhinged/Suicide Squad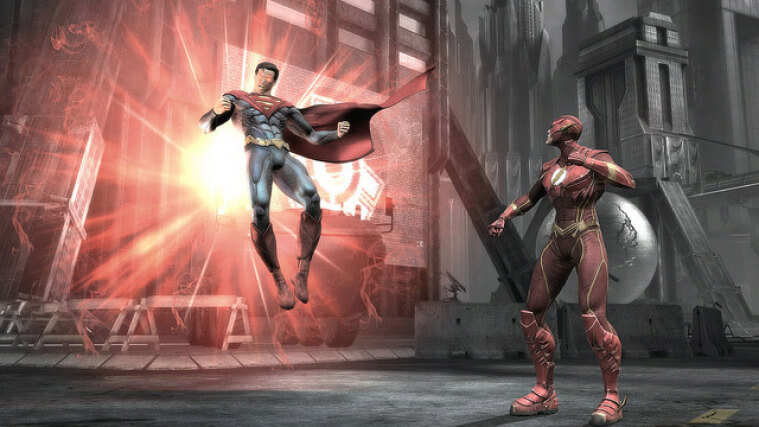 B Level
---
Tier B characters are below average, so they may only be useful in certain situations. If you have these characters, you can progress further into the game unless you get a better character.
Aquaman/Regime

Batman/Red Son

Batman/Prime

Deathstroke/Red Son

General Zod/Man of Steel

Green Arrow/Arrow

Green Lantern/John Stewart

Hal Jordan/Red Lantern

Lex Luthor/Krypto

Lobo/Bounty Hunter

Nightwing/New 52

Scorpion/Mortal Kombat

Sinestro/Green Lantern

Solomon Grundy/Red Son

Superman/Man of Steel

Zatanna/Prime
C Level
---
Tier C characters are rarely effective, so don't bother wasting your time on them. Rarely effective doesn't mean they won't help, but they are not skilled. Instead, you can look for better characters that are more effective.
Black Adam/Regime

Catwoman/Ame-Comi

Cyborg/Teen Titans

Darkseid/Prime

Raven/Regime

Superman/Regime

The Flash/Elseworld
D Level
---
This is the list of characters whom you should avoid no matter what. These are the absolute worst characters who will not help you in any way. It's best to avoid them and look for better characters from the above tiers.
Bane/Prime

Batman/Beyond

Batman/Insurgency

Lobo/Prime

Solomon Grundy/Boss

Superman/Prison

Superman/Prime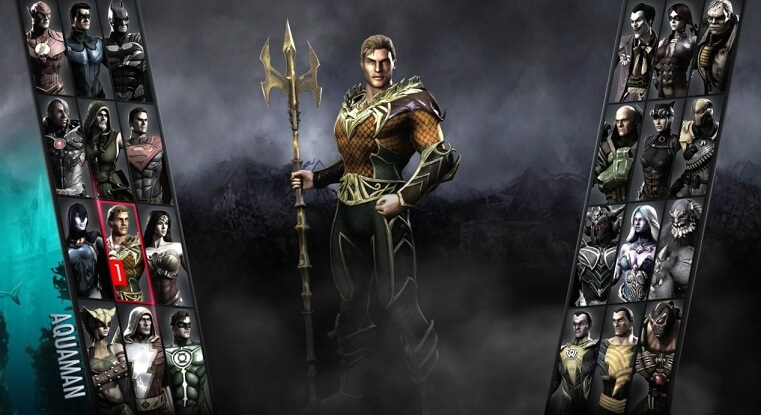 Conclusion
---
The tier list will help you decide which character to choose, but it also depends on your tactics and the combination of moves you will use in a fight. Finally, Aquaman is arguably the most powerful character in the Injustice: Gods Among Us game among all the characters mentioned. The King of Atlantis has moved for every situation, making him an extremely versatile character. His trident could be used as a projectile or to jab the opponent into nothingness, and water can rise as a ranged attack that knocks fighters off their feet.
Also, keep in mind that Injustice: Gods Among Us is a free game, but it contains in-game purchases. This will be all from us for now. Stay tuned for further updates.