Marvel's first mobile MOBA game, Marvel Super War newly arrived! All popular Super Heroes are presented in the game, such as Captain America, Spider-Man and Black Widow. By taking a role in the game, you can not only test out the fighting ability of Super Hero but also enjoy the pleasure of combating with other Super Heroes.
What's even better is that LDPlayer enables you to play Marvel Super War on PC, a device combining the advantages of phone and PC for you to start your marvelous Hero journey. Also, playing Marvel Super War with keyboard controls on PC gives you an unexpected gaming experience.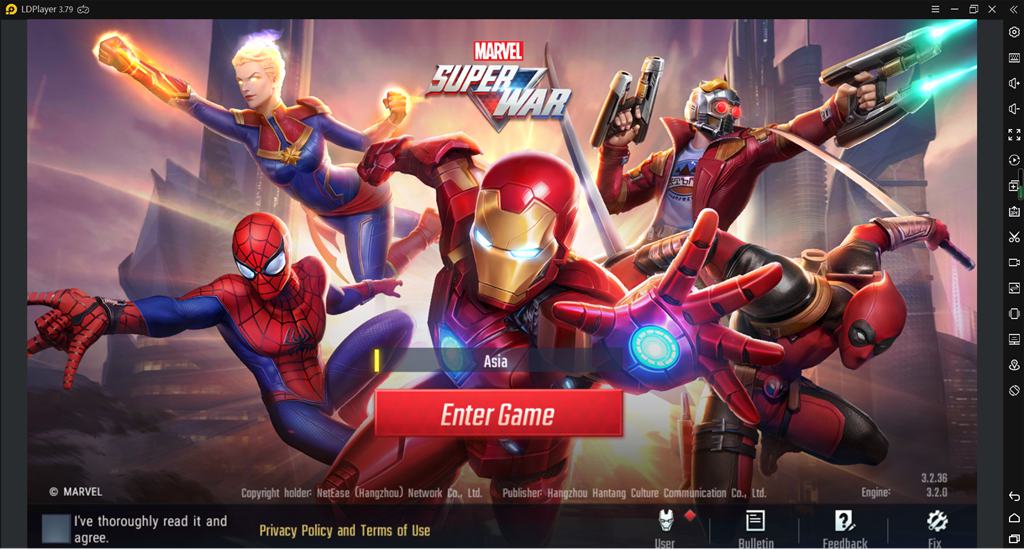 What is LDPlayer
LDPlayer is a cutting edge software for fans of mobile games. To be specific, it is an Android emulator that simulates an Android system on your PC. It not only enables you to play mobile games on the computer but aims to offer you a brand new experience of gaming by providing you a series of powerful tools such as Keyboard Mapping and Operation Recorder. LDPlayer is a good helper you do not want to miss.
How to Play Marvel Super War on Your PC
LDPlayer cares about the privacy of your personal information and is committed to protecting it. Please feel free to download it and run Marvel Super War on your PC.

Step-1: Click the button "Download" to download LDPlayer and run the installer
Step-2: Open the installer to complete the setup and then run LDPlayer on desktop
Step-3: Search for the game Marvel Super War on LDPlayer
Step-4: Click the "Install" icon to download Marvel Super War
Step-5: Follow the instructions and finish the installation
Step-6: Once installation completes, run the game
Benefits of Playing Marvel Super War on PC
Better Control with Customized Keyboard
To win Marvel Super War, you have to respond swiftly. For one thing, it requires you to move a lot and move fast. For another, it provides you with many fighting skills to switch back and forth based on real-time combats. Luckily, LDPlayer with its keyboard tools will help you customize your keyboard to command the action in the game. That could mean huge progress in your performance of game playing.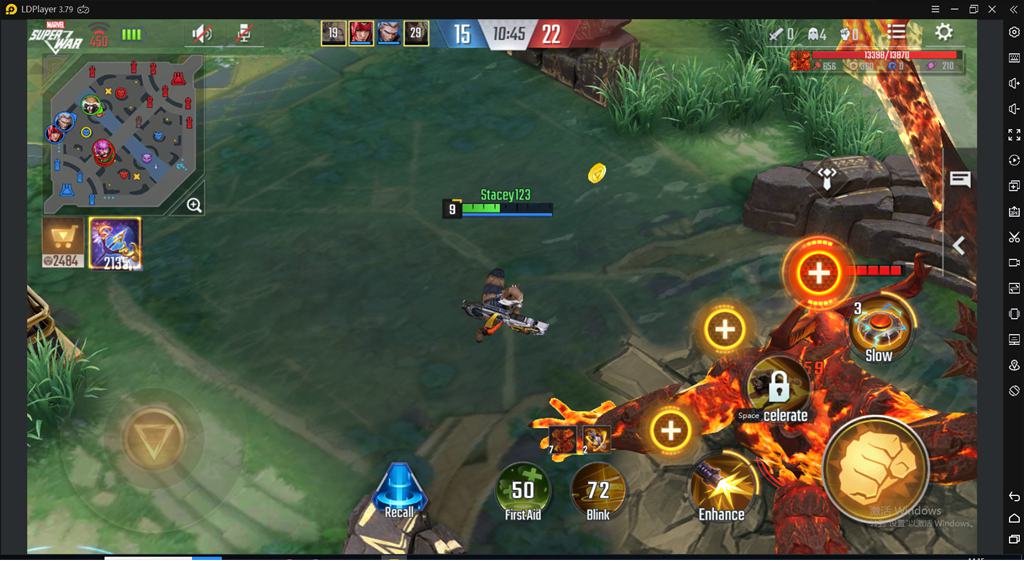 Longer Duration on PC
Batteries of most smartphones can not last long. The condition becomes even worse when you run a mobile game with your phone. Marvel Super War is a team game and a single round of it normally continues for a long time. If you are offline in the middle of a battle, it would be quite irresponsible for your teammates. Luckily, by running Marvel Super War on PC with the help of LDPlayer will save you from such embarrassing moments.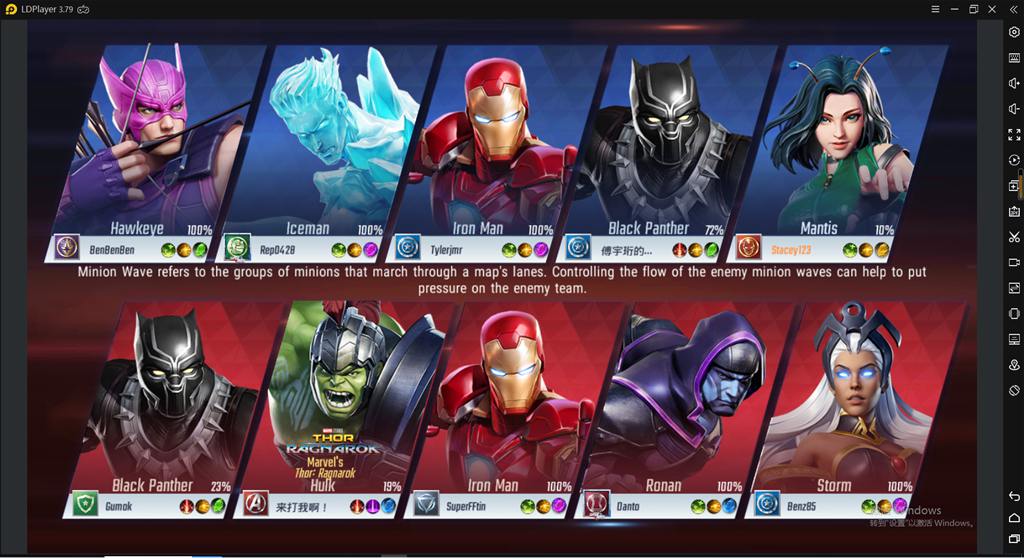 Three Beginners Tips to Help you Play Marvel Super War on PC
Spend Some Time on your Keyboard Mapping
Keyboard Mapping is crucial to Marvel Super War because the game requires you to strive quickly and correctly when confronted with your enemy. Otherwise, you probably lose the game. Therefore, spending some time on matching buttons on the screen to your keyboard is quite rewarding.
Select Complete Beginner at the Beginning of the Game
Marvel is considerate enough to offer three levels of experience for players to choose: complete beginner, old hand and seasoned veteran. If you are new to mobile games, make sure you choose the beginner level. It will give you some basic training before you join the real combats, which is of great help for Marvels fans without the experience of playing mobile games.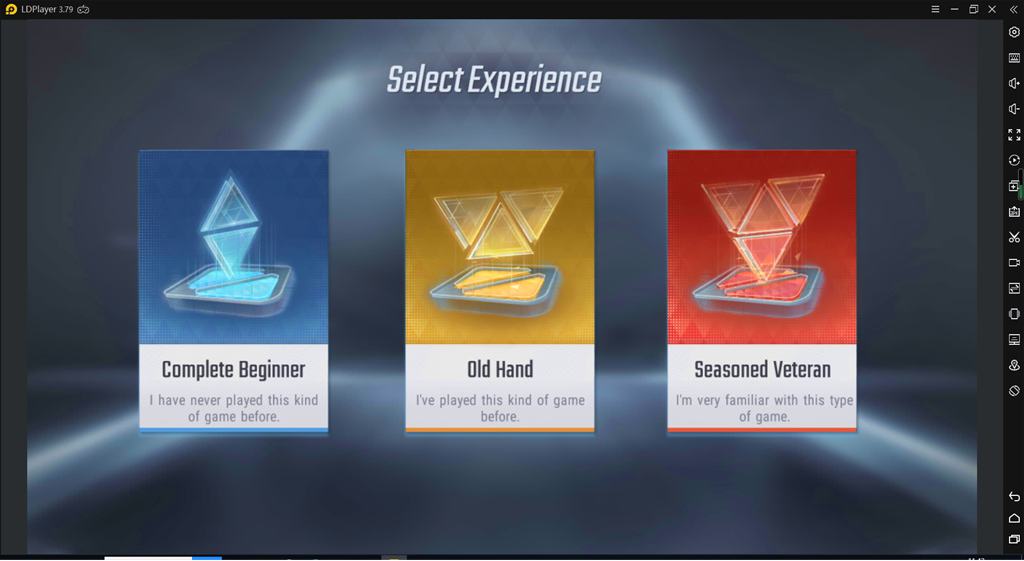 Think before you Move
Marvel Super War is not only action-intensive but strategy-intensive. You have to completely understand your condition and do some analysis before you act. It has a vast battlefield. You can find a safe spot to think about the current situation. So take your time and figure out a plan before you join the combat. There is no need to rush to combat.
Conclusion
Marvel Super War is a perfect game for all Marvel fans. It has various settings to satisfy players of different levels. To play the game on PC with LDPlayer will make your Super Hero dream even more marvelous. The strategy-based gameplay, extraordinary graphics, excellent voice, and a quality control scheme, all will offer you an epic experience during the game playing. Start your new journey on Marvel Super War with LDPlayer and we are sure you will enjoy it.