We are here today to make a quick progression in Eversoul. It has been a few days since the game was released, and to you guys, it is actually worthy of the hype. There are so many things to be interested in this game, and from its elements to all the features from its gameplay, you can enjoy the best gameplay with the best quality. But we all need some tips for a quick progression, which can be accomplished by having an ascension guide.
Table of Contents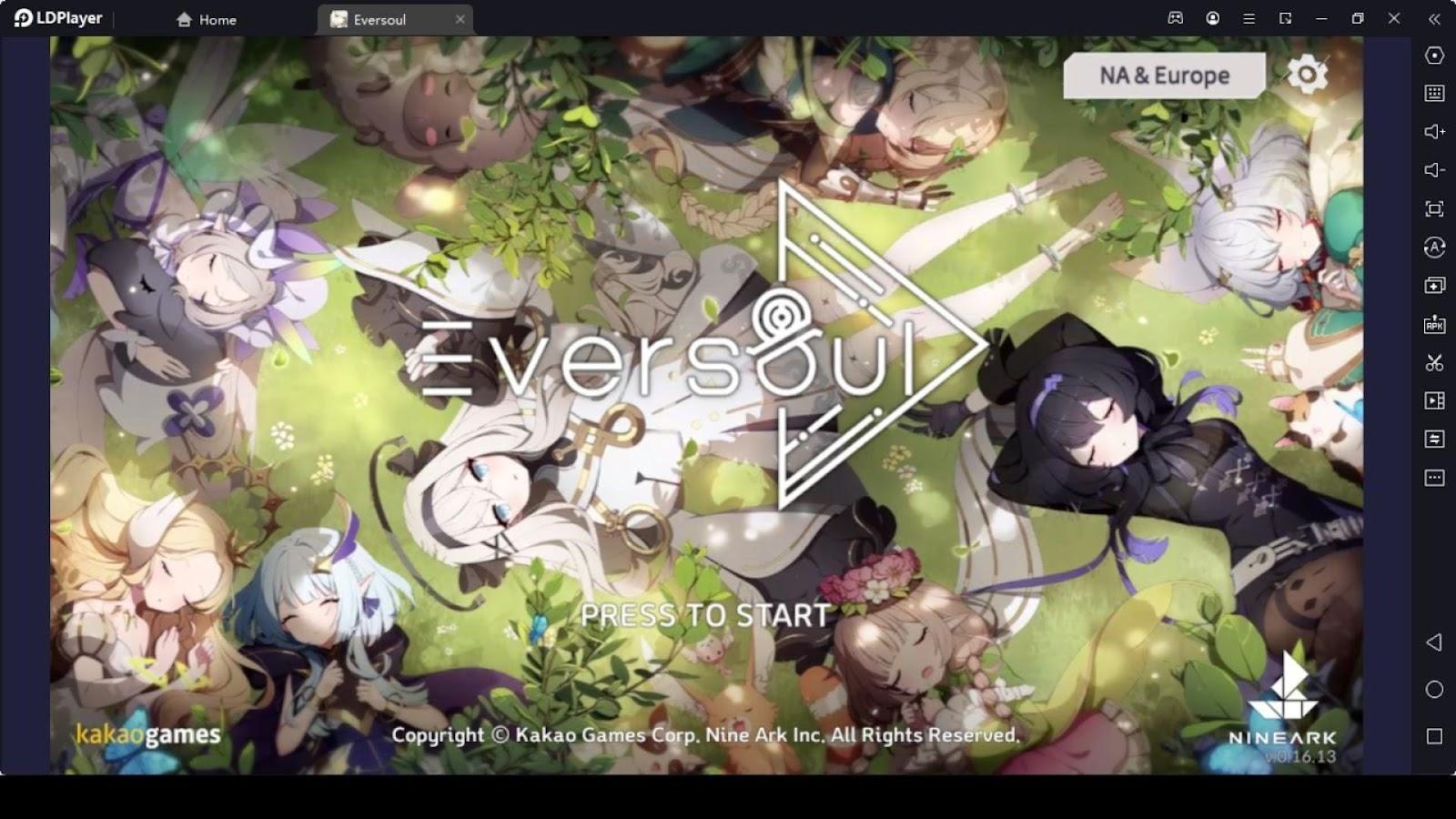 If you don't know what ascension is, you can see it by going into the Ark and then from the Main lobby, which helps you become stronger with your Eversoul tier list of souls. It also helps a player to raise their levels much faster, and being aware of this can allow you to become more strong and more progressed in your gameplay than ever. It is the main progression system available in this game.
And today, we are here for it. This is your Eversoul ascension guide which can make you progress better in the game, and this guide will allow you to achieve the best progress from your gameplay as an Eversoul beginner. So let's look deep for this ascension by taking Eversoul on PC from LDPlayer 9 to make it better gameplay. Let's start.
How will Eversoul Ascension System be Affected?
Since this is one of the main progression methods that we have to deal with, there are a few things that a player must know about this, and most importantly, you better know what character types are there as the first step. We can see three types of Eversoul characters here as follows.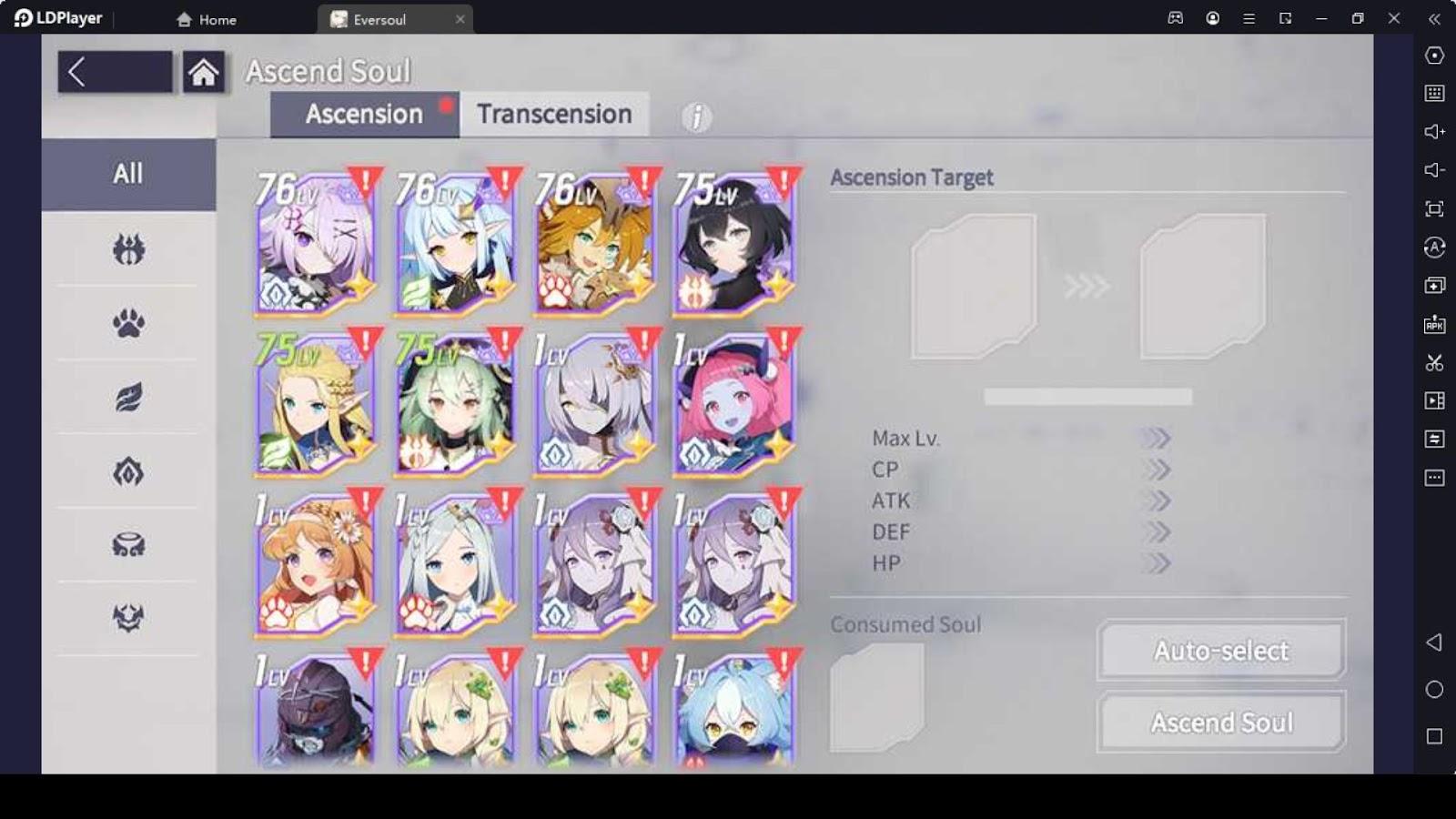 Epic – these types of characters will be the players who have the core team role. They have a 100 for their maximum level and will be represented by a purple background. Epic characters can be upgraded to the transcended rarity.

Rare – the rare type of characters are for the early game, and they come with a limit of 60 on their maximum level. And you will easily identify them with a blue background. You can upgrade these characters to the legendary rarity.

Common – as the last type, we have common ones here with no specific user to the game, and they don't actually value your time either. But still, they have a 40 of a maximum level, and the white background is going to represent them for you. You cannot upgrade your common characters other than from their original rarity as a player.
You have to be aware that you are allowed to combine two epic characters for one, so they will turn up to be an Epic + character. It can also be done to rare characters, but the required number of characters in there will be three. This does not state that you are not allowed to combine different characters with each other because you can still do it, but we don't recommend you do it as it comes with a whole set of risks.
How to Make a Perfect Ascension?
And now, you need to know how you can do this ascension process. Let's get to know about it one by one as follows.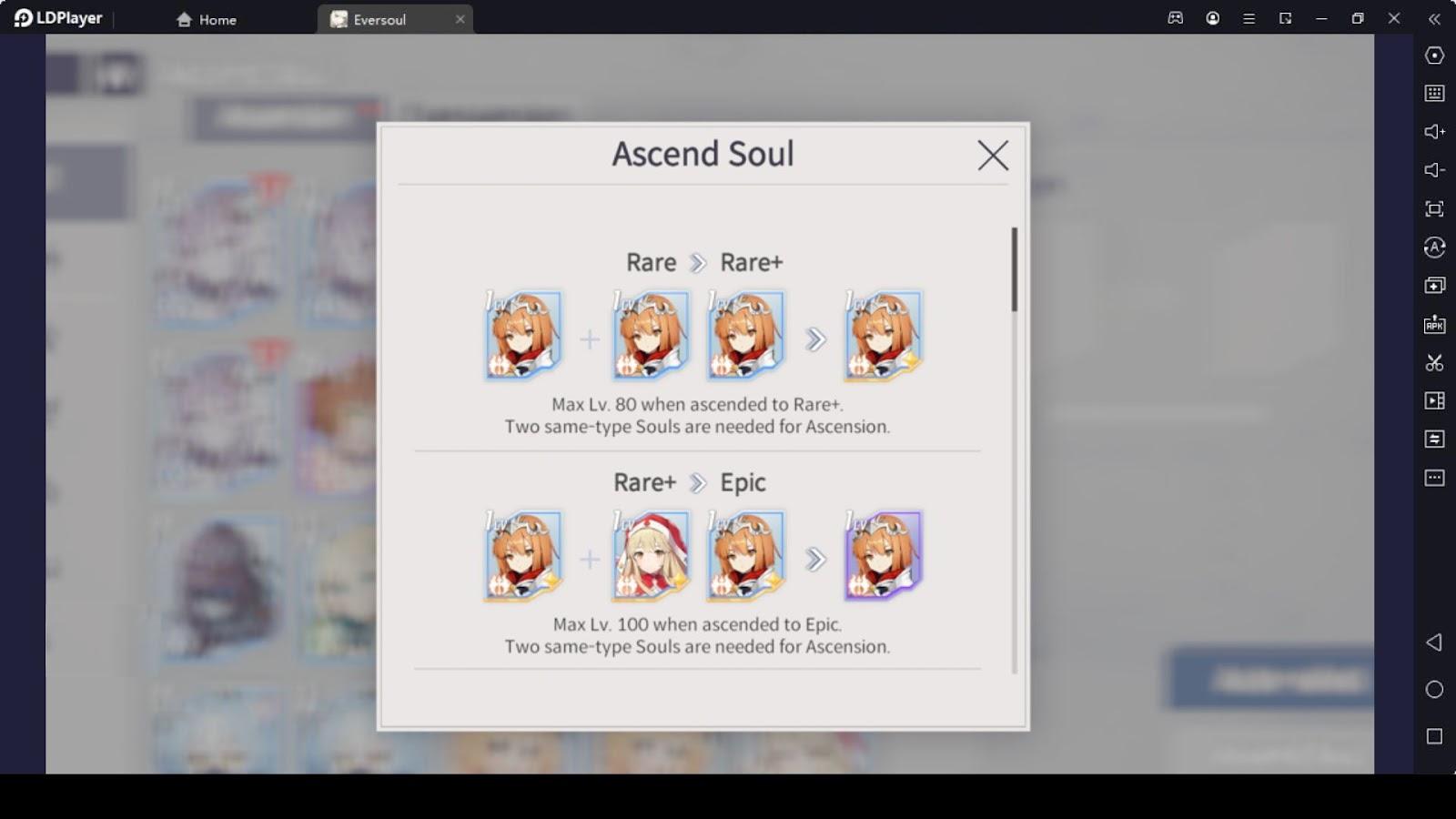 Rare Combinations
As we already discussed before, you can combine three rare characters here to form a rare + one. This is the most basic combination you can go with rare characters, and there is another one we can do with a rare and epic.
You can also combine with Rare+ 3 characters to form an epic character. This makes the game's AI very easy for you because when you have more rare+ characters with you, it will pick the epic already there as the main.
Epic Combinations
Then we have rare, epic characters to combine, and you can go for two epic characters to form one epic+ character. And when you get three epic+ characters, you are also free from a legendary character. But there are certain things that you need to pay attention to here because you are not allowed to go with a base epic character at all as your fodder. Because it makes you give up another epic+ character who might be very useful at the end, there are better decisions than this. So, we recommend that you go with rare characters for your ascension for the epic.
The players who are trying to ascend the ones that they only got two copies of will be asking to have an epic+ character from the same later. So please note that if you do not have this, it will make you stuck in there.
So, we recommend that you always go for rare characters when you need to form an epic+ character, and it is recommended to ascend some characters to the legendary when there are four copies of them available with you. Although you decided to go with mystery epic characters, please be aware that the fodder has to be from the same faction fodder from the expected epic+ character you are trying to form.
Legendary Combinations
This Eversoul ascension process will be done by combining a legendary to an epic+ character, and it will form a legend+ character. You also can go for an eternal character here by combining two legend+ characters. So, what you need here are the rare characters. But what we don't recommend you use as fodder is the epic character to raise a legendary+ one.
An eternal+ character can also be formed by combining eternal with a legend+ one, and this will be the same faction as the fodder.
Eternal Combinations
And here we are, having some eternal+ character combinations to form an origin character. You will have to combine eternal+ and two epic + characters to make it an origin, and there you will need eight copies here to make it an origin with a base epic character, and you have to upgrade five characters here for the origin. So it can make you level up past 240.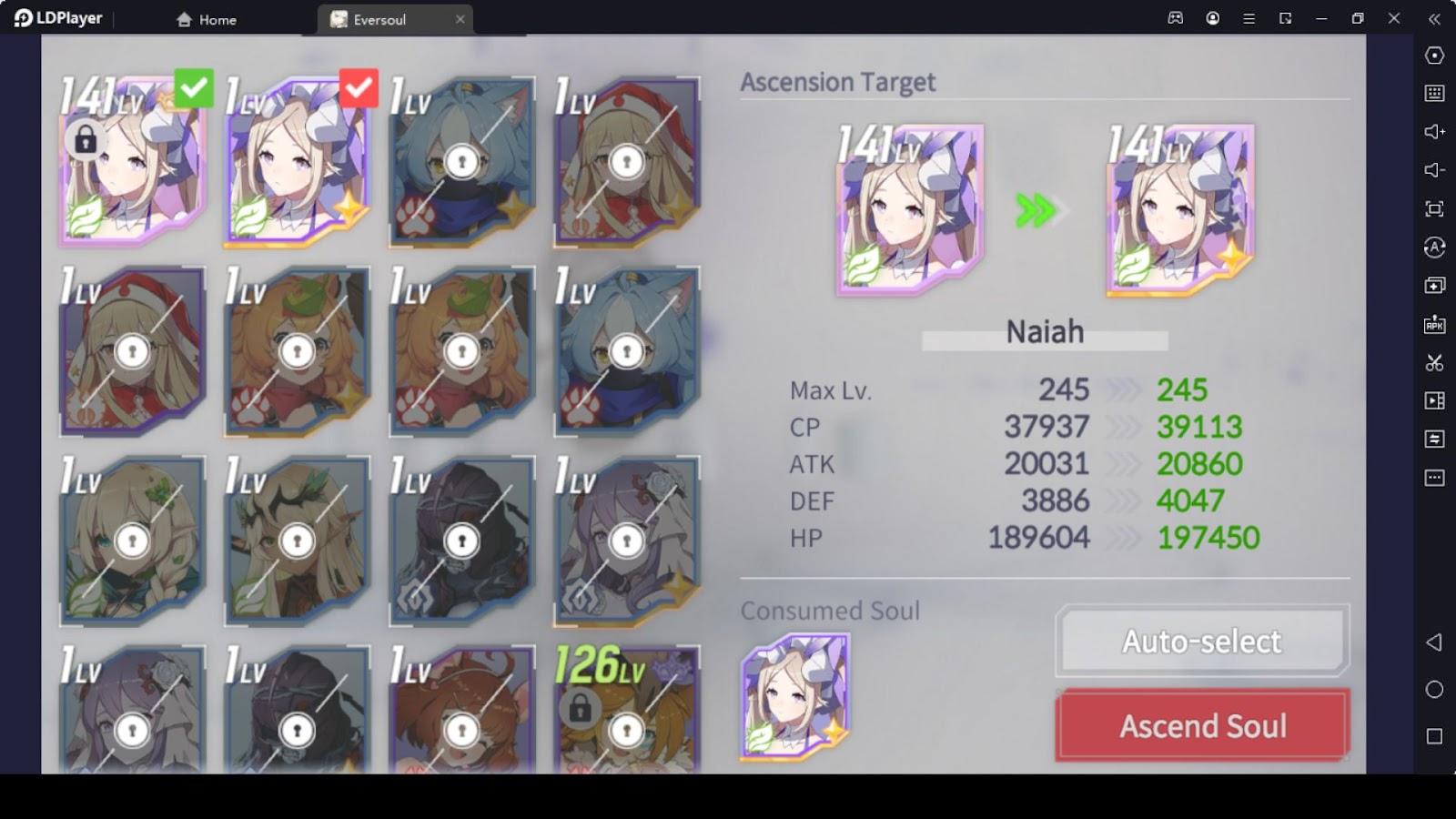 Transcension
This is optional as the players won't be going to increase the maximum level cap. But when you need to make a stronger character, you can combine epic+ characters with original characters. It will turn out to be an origin+ character.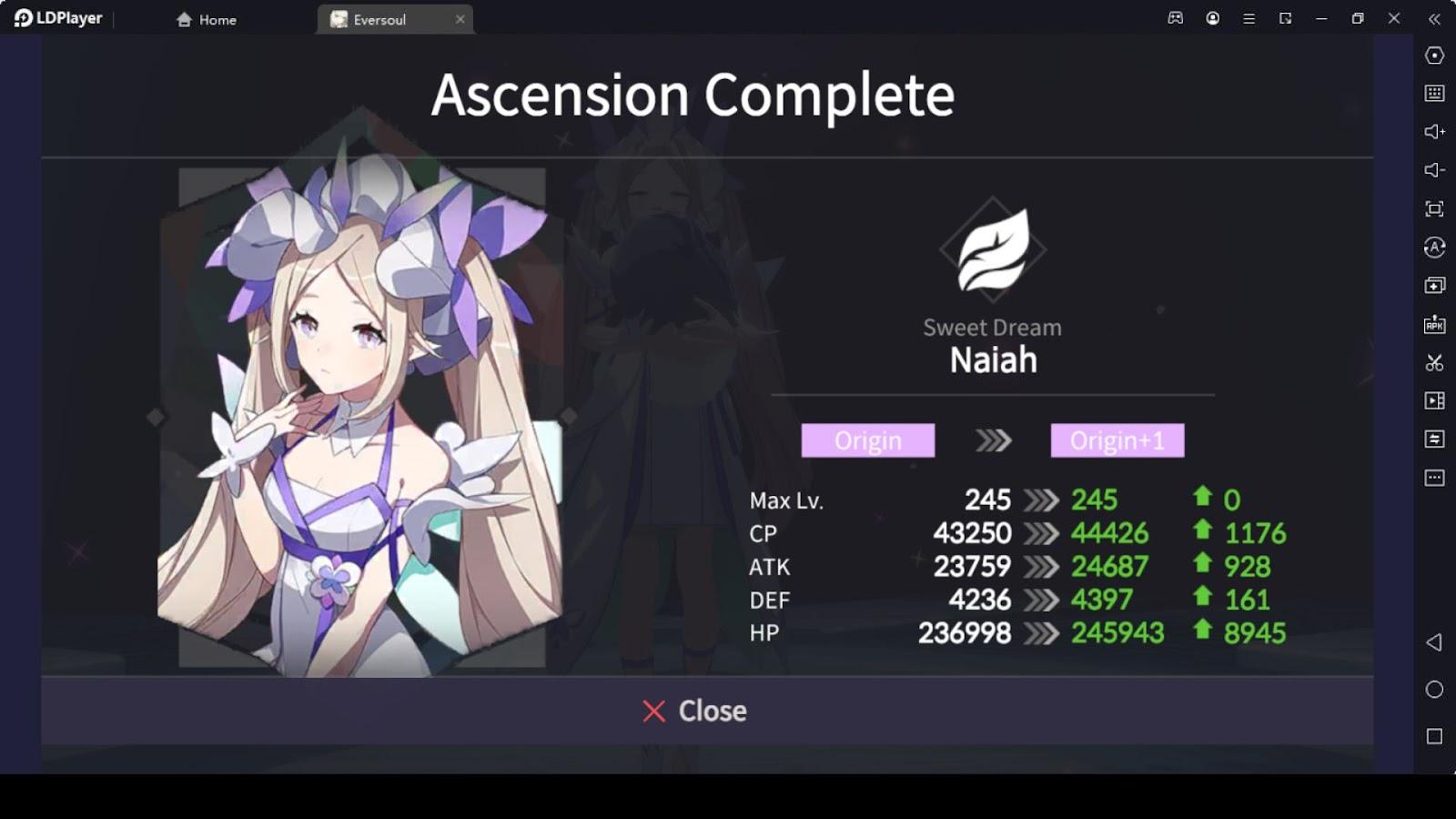 When you are going with demons and angels, these ascension methods will be somewhat different because they are going to need to come up with fodder.
Conclusion
So this is how the Eversoul ascension works, and this might be somewhat difficult to understand at first. But knowing what to do will be one of the great Eversoul tips that can even be used for team building. So, know how the ascension works and make yourself evolve with the best power taken for the gameplay with the best progression. Having the best android emulator: LDPlayer 9, will also be useful when you are seeking the best gameplay quality for your game.