Are you looking for a complete comprehensive tier list for Genshin Impact in April 2021? Well, you've come to the right place! We're going to be talking about everything you need to know about characters in Genshin Impact alongside their classes, rarities, special abilities, and more that will help you make an informed decision about what character you should be aiming for next!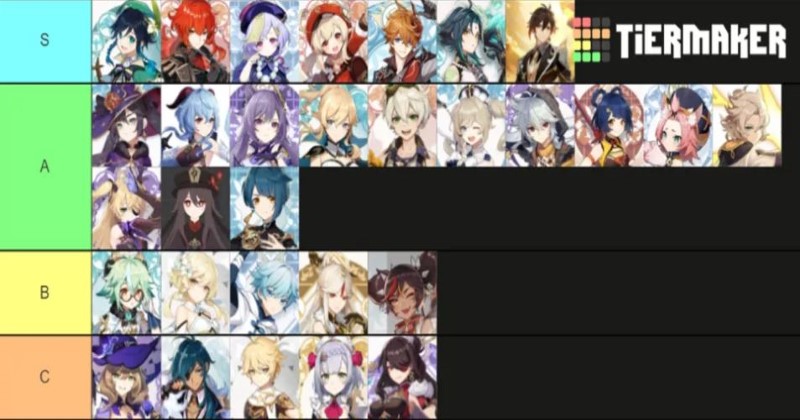 S Tier List:
The cream of the crop! The S Tier is where you are going to find the most powerful characters in the game! Striving for them should definitely be your number one priority. If you have a good team of S Tier characters, you'll be virtually unstoppable.
If you aren't sure about how you can play Genshin Impact, here are some tips and tricks to help you out!
Venti: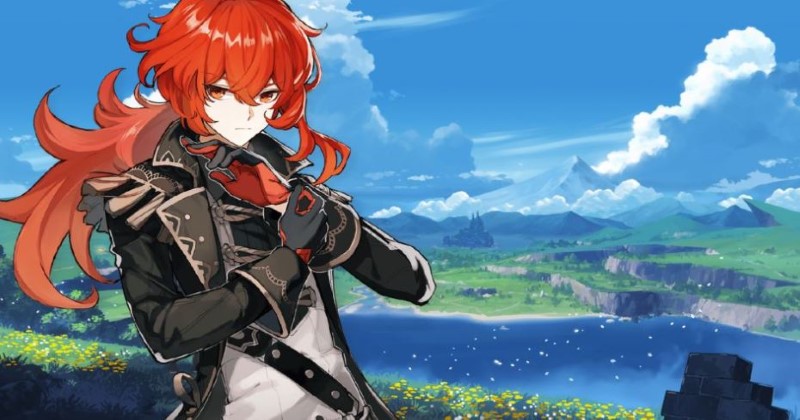 Type: Utility
Class: 4 Star
Element: Wind (Anemo)
Weapon: Bow
Elemental Skill: Your ability allows you to summon an extremely powerful gust of win that launches enemies and holds them in the air.
Elemental Burst: Wind's Grand Ode fires a huge wind arrow that vacuums enemies in while also damaging them. The ability also carries them forward.
Overview: The character is the most sought after in the game. He has two abilities that can effectively that can stun a large number of enemies for a large amount of time. He's also impeccable in any fight especially when you are outnumbered. The hero is useful in almost every circumstance which makes an effective member of your team.
Diluc:
Type: Main DPS
Class: 5 Star
Element: Pyro
Weapon: Claymore
Elemental Skill: Deal a forward slash that deals Pyro damage which can be triggered up to three times in quick succession.
Elemental Burst: Unleashes a large phoenix that instantly knocks enemies back whilst also dealing massive amounts of Pyro damage. After the ability has been used, his blade remains ignited allowing you to deal even more Pyro damage.
Overview: Diluc is arguably the best DPS character in the entire game. The character deals an absurd amount of damage and has extremely powerful regular attacks too. However, do make sure that your enemies aren't Pyro resistant otherwise your attacks won't be nearly as effective. For a good combo, start stunning your enemies with a character like Venti and then watch them evaporate as soon as you switch to Diluc.
Qiqi:
Type: Utility
Class: 5 Star
Element: Cyro
Weapon: Weapon
Elemental Skill: Deals Cryo damage to all nearby enemies. If attacked with regular attacks, Qiqi and her allies will start healing.
Elemental Burst: Qiqi's Adeptus Art marks nearby enemies while also dealing with constant Cryo damage. Just like your Elemental Skill, attacking any of these enemies will help regenerate HP for your entire party.
Overview: Qiq is definitely the best healer in the game. She's an amazing Cryo character but her ability to regenerate tons of health for herself and your draft turns her into the best character in the game. Both of her abilities heal her party as soon as an enemy attacks her. Her healing scales off based on her attack stats. So, make sure to increase her attack stat as much as you can.
Klee:
Type: Main DPS
Class: 5 Star
Element: Pyro
Weapon: Catalyst
Elemental Skill: Your main skill is a bouncing bomb that ignites enemies, which then explodes into several enemies, which then detonates when enemies get close.
Elemental Burst: Klee's Sparks 'n' Splash causes a trio of fire lasers that blast enemies for about 10 seconds.
Overview: Most players rate Klee at an extremely low point. However, we have also now realized the potential she has an absolute DPS tank. She has the ability to nuke tons of enemies at once. It makes her extremely useful as she is the primary damage dealer on your team as well. In the current meta, make sure to use her as much as you can.
Tartaglia (Childe):
Type: Main DPS
Class: 5 Star
Element: Hydro
Weapon: Bow
Elemental Skill: Raging Tide switched Tartaglia will turn into a melee stance where he can then use hydro daggers to also deal damage.
Elemental Burst: Tartaglia's Elemental Burst Havoc changes depending on what stance you are in, melee or ranged. In your melee mode, he slashes all nearby enemies which deal a massive amount of AoE hydro damage. He also fires a Hydro arrow dealing large AoE damage to enemies in his ranged stance.
Overview: Tartaglia rightfully deserves his spot in the S tier. His passive ability increases the normal attacks of your party but his ability to switch between melee and ranged allows him to adapt to any situation. His bow attacks and elemental burst apply a status effect on him called Riptide. It increases the damage enemies take and even causes them to explode at erratic times which deals hydro damage to enemies. Combining all of this makes him output an extreme amount of DPS. These abilities turn him into a must-have for every team.
Xiao:
Type: Main DPS
Class: 5 Star
Element: Anemo
Weapon: Polearm
Elemental Skill: Xiao dives forward, which deals Anemo damage to all the enemies along the way. This ability can be used in mid-air which gives it two charges.
Elemental Burst: Xiao's Elemental Burst Skill Bane Of All Evil has him take the form of Yaksha while wearing a ghostly stance. While in this stance, his attack range increases while his jumping ability increases too. His regular attacks also deal Anemo damage. While he is in this form, his HP will constantly drain as well.
Overview: Xiao is an extremely powerful fighter in the game but his usage comes at an extremely large cost. If you can manage his HP drain, he deals extremely high damage. Moreover, he's also adept at aerial fighting.
Zhongli:
Type: Sub DPS
Class: 5 Star
Element: Geo
Weapon: Polearm
Elemental Skill: Causes a stone stele to erupt from the ground, which deals with constant Geo Damage. The hold also causes all ores to explode.
Elemental Burst: Planet Befall now calls down a Geo meteor which deals massive amounts of AoE Geo damage and also immobilizes enemies the same way they would be if they were frozen.
Overview: Zhongli was quite a powerful character in the closed beta. However, he recently has been nerfed after the official launch. The developers then buffed him back to his original power after the community commented negatively on his nerfs. He is the best Geo character in the game and has the ability to stun enemies while also triggering massive bursts.
A Tier List:
One step away from the best. But, don't be fooled! The A Tier is relatively great and offers tons of exciting characters that are actually quite S tier-like in certain situations. You can expect these characters to be hitting the top real soon with some updates!
Mona: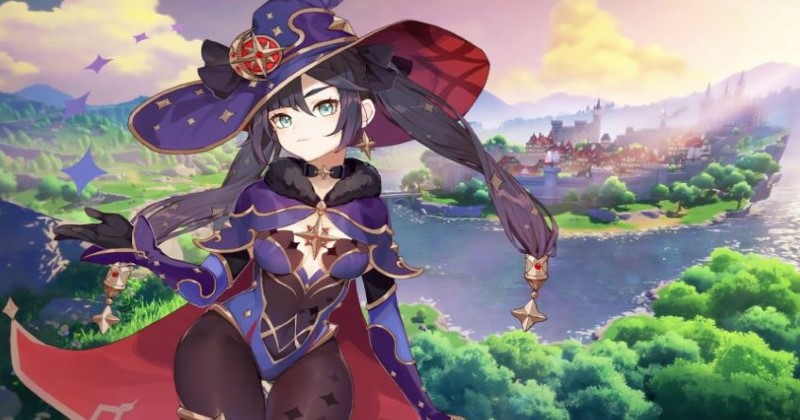 Type: Sub DPS
Class: 5 Star
Element: Hydro
Weapon: Catalyst
Elemental Skill: Reflection of Doom instantly summons a water phantom that also taunts enemies and also deals water damage to them.
Elemental Burst: Mona's Stellaris Phantom instantly traps tons of enemies and nearby foes in bubbles. This makes weaker opponents completely immobile and disarmed. If attacked in the bubble, enemies will be cursed and will receive a lot more damage. The bubble can also break which deals Hydro damage.
Overview: Mona is the only character in the game who can run across water. It is extremely useful in a lot of circumstances. Her elemental skill makes her incredibly useful since it acts as a taunt while also dealing tons of damage. So, you can then switch to another DPS character unleashing an extremely powerful combo. So, her combo will entirely be dependent on who is already present at your party already.
Ganyu:
Type: Main DPS
Class: 5 Star
Element: Cryo
Weapon: Bow
Elemental Skill: The hero dashes backward, also dealing AoE Cryo damage while also leave an Ice Lotus behind her. The Lotus brings enemies together, which groups them and exposes them to her AoE attacks.
Elemental Burst: Celestial Shower instantly summons frost to the area while bringing a Soul Gem as well. The soul gem will rain shards of ice while dealing Cryo damage for the entire duration of the Elemental Burst.
Overview: Ganyu can be considered a ranged sniper. She can use her charged shots and deal a lot of precise damage. She can also handle herself when surrounded unlike other ranged marksmen allowing her to be extremely useful in almost every team.
Keqing:
Type: Main DPS
Class: 5 Star
Element: Electro
Weapon: Sword
Elemental Skill: Throws an orb of electricity that instantly sticks to whatever you touch first and also deals damage. If you end up using the ability again, you will teleport to that particular location and deal with an electro-slashing attack. You can also make a charge attack which fires off a series of Electro cuts at the particular marked location.
Plus, here's a list of all the top mistakes you might make as a beginner in Genshin Impact.
Elemental Burst: Her Starward Sword releases a fury of slashes that deals damage to enemies in front of Keqing.
Overview: Keqing is quite a powerful DPS character and has good mobility due to her general Elemental Skill. She can quickly move around the entire battlefield or open up cliffs and obstacles while using Stellar Restoration. Her Burst also deals massive damage turning her into a wonderful addition to any party.
Jean:
Type: Utility
Class: 5 Star
Element: Anemo (Wind)
Weapon: Sword
Elemental Skill: Jean pulls enemies into her and then launches them in a direction which she chooses, dealing tons of Anemo damage.
Elemental Burst: Her ability, Dandelion Breeze creates an extremely large zone that also knocks enemies back while also dealing damage to her and healing her party.
Overview: While Jean is a great character, she's weaker than both Venti and Qiqi. Her CC and healing both just aren't that great. However, she's an epic character if you don't have any of the above. Her Elemental Burst also scales off against her attack stat. Make sure to attack as many attack boost items as quickly as possible to take full advantage of her healing.
Bennet:
Type: Utility
Class: 4 Star
Element: Pyro
Weapon: Sword
Elemental Skill: If your ability is pressed, Bennet performs a swift Pyro slash. However, if you hold the ability, it begins charging up. If attacked during the first phase, Bennet will attack twice and launch enemies. If charged again, your attack will go off three times and will also deal massive explosive damage.
Elemental Burst: Bennet's Burst Ability causes Bennet to leap at an enemy and attack them. This creates a large Inspiration Field around them with different effects as well. Characters who are found within the field and have less than 70 percent health will also be regenerating HP. If the characters are above 70 percent HP, they will also get an attack boost while dealing Pyro damage with their basic attacks.
Overview: Bennet is quite a solid character who is used to set another DPS character up while dealing tons of damage. After he uses his Elemental Burst, you should switch to a character who will then benefit from Pyro damage and increased attack. His ability also allows him to heal characters that are below 70 percent HP providing him with a lot of utility in fights.
Barbara:
Type: Utility
Class: 4 Star
Element: Hydro
Weapon: Catalyst
Elemental Skill: Makes her attack heal the party while also healing yourself at some regular intervals.
Elemental Burst: Barbara's Elemental Burst heals herself and the entire party.
Overview: Barbara is a part of the first few characters in the game. She is one of the first healers you are going to get. She is extremely competent and quite simple to use. Her abilities, Let the Show Begin is an excellent way to put in a small amount of healing. However, it makes Barbara wet while Cryo attacks will feeze her. Shining Miracle is perhaps the best reason to have her as she heals her party by a lot. However, do note that her healing abilities scale off of Barbara's health. So, you should be equipping her with HP boosting items.
Razor:
Type: Main DPS
Class: 4 Star
Element: Electro
Weapon: Claymore
Elemental Skill: Pressing your skill quickly grants you a sigil that increases your energy recharge rate. However, you can also leash a devastating lightning storm if pressed again.
Elemental Burst: Razor's ability Lightning Fang possesses him with the spirit of a wolf. They let him rapidly claw opponents while also dealing major Electro damage while also becoming immune to Electro attacks at the same time.
Overview: Razor is an absolute beast of a hero. You will always want to have three sigils are ready and then use them at the same time to start triggering his Elemental Burst extremely quickly. While using lightning fang, you can do excellent single target DPS. However, the character's only issue is that they don't really synergize well with other characters allowing them to set up huge elemental combos.
Rosaria:
Type: Sub DPS
Class: Four Star
Element: Cryo
Weapon: Polearm
Elemental Skill: This allows you to slip behind your foe, dealing with a massive slashing Cryo attack. However, this skill will not work on bosses.
Elemental Burst: Rosaria's Elemental Burst allows her to attack foes that are here near with quite a broad polearm slash that also deals Cryo damage. It also brings out a massive ice lance and brings it into the ground. The lance emits out a powerful burst of Cryo that deals damage per second.
Overview: Rosaria has a base attack of 20 which provides her with quite a slight advantage over other four-star polearm wielders and other Cryo fighters. Her base defense of 60 is also higher than other characters. However, she cannot rival other characters like Xiao and Hu Tao. Roasaria, however, is still quite an extremely powerful warrior.
Xianling:
Type: Sub DPS
Class: 4 Star
Element: Pyro
Weapon: Polearm
Elemental Skill: Helps you summon a magic panda who breathes fire on enemies several times in a few seconds.
Elemental Burst: Xianling summons a Pyronado with a spinning polearm wreathed in flames that circles her dealing extremely huge Pyro damage.
Overview: Xianling's Pyro DPS can only be defeated by a character like Diluc. Her burst can quickly take over the entire battlefield in flames and her rapid attacks often lead to her victory. However, the only downside she encounters is that the panda will always turn to attack enemies near them. However, it is still quite easy to throw in the wrong to have the entire move beyond its reach.
Diona: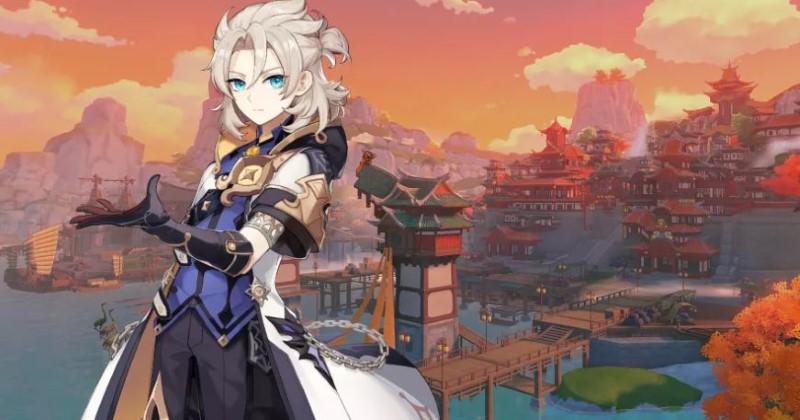 Type: Utility
Class: 4 Star
Element: Cryo
Weapon: Bow
Elemental Skill: Your paws deal Cryo damage. Each paw that you hit will allow you to get a shield that will scale off her HP. The duration will scale off depending on how many icy paws hit the target.
Elemental Burst: The characters throw a cocktail that shatters on the ground. It also creates a large AoE attack that deals Cryo damage to enemies within it while also regenerating the HP of any allies within the circle.
Overview: Diona is an amazing addition to Genshin Impact's roster. She's a greater healer and provides immense utility to your party. Her shield is extremely powerful and is quite easy to trigger. Her healing effect should also keep you in the engagement for a long time. There is absolutely no reason for you not to add Diona to your party.
Albedo:
Type: Sub DPS
Class: 5 Star
Element: Geo
Weapon: Sword
Skill: Produces a flower that deals with geo damage as soon as it appears, which creates an area of effect around the bud. When your enemies are hit within the area, you will generate Transient Blossoms, which are also dealing extra Geo damage.
Fischl:
Type: Sub DPS
Class: 4 Star
Element: Electro
Weapon: Bow
Elemental Skill: Your Nightrider will summon her electric raven to attack nearby enemies.
Elemental Burst: Tectonic Tide now causes a surge of Geo Crystals that burst forth damaging enemies. If a solar Isotoma (Your elemental skill) is still nearby, it'll also be generating Fatal Blossoms that explode which also deals tons of Geo damage.
Overview: While Albedo won't be trading blows with the best Geo character in the game, he is an extremely reliable secondary DPS who can put out an amazing amount of damage.
Elemental Burst: Midnight Phantasmgoria turns the character into her raven. It increases her mobility by a huge amount while also automatically dealing Electro damage to enemies that are nearby.
Overview: We're mainly putting Fischl in the A Tier due to her immense utility and general mobility. However, she normally fights from an extremely safe distance. However, we recommend using Nightrider and then switching to any other character to focus on DPS or you might even queue an elemental combo as well. If you do get surrounded, use her Elemental Burst as it lets you escape quite quickly not allowing you to get cornered at any point.
Hu Tao:
Type: Main DPS
Class: 5 Star
Element: Pyro
Weapon: Polearm
Elemental Skill: Increases Hu Tao's attack based on her max XP, which is not more than 400 of your entire base attack.
Elemental Burst: Hu Tao's Spirit Soother summons a fire spirit to help attack enemies in a wide area. Each time it strikes, the character regenerates a portion of her innate max HP which can go up to 5 times. If the character's HP is below 50 percent whenever an enemy is hit, both damage and HP regen are increased.
Overview: Hu Tao is an extremely powerful character in Genshin Impact. She can pump out tons of Pyro damage. Her primary advantage is the fact she can also regenerate her health which means Hu Tao is one of the only DPS characters in the game that can also perform a heal.
Xingqiu:
Type: Sub DPS
Class: 4 Star
Element: Hydro
Weapon: Sword
Elemental Skill: Conjures several swords that appear near you. Every time you take damage, a sword will break, which will be negating a hefty chunk of it.
Elemental Burst: Raincutter now creates even more swords as compared to the Elemental Skill which also makes them attack alongside you. They will also automatically replenish as soon as they are broken allowing you to mitigate damage quite well.
Overview: The character used to be rated much lower than she currently is. However, once the community has taken a look at how powerful her mitigation abilities are, both of her abilities now conjure swords that help protect your party from damage. This ability can be extremely useful during most difficult fights when even one hit can kill you instantly.
B Tier:
The B Tier is where you will find the majority of the 'average' characters in the game. They're relatively good in most situations and can be pushed to the A or even the S tier with just a buff here and there.
Sucrose:
Type: Utility
Class: 4 Star
Element: Anemo
Weapon: Catalyst
Elemental Skill: Creates a small wind spirit that sucks enemies towards it and deals Anemo damage.
Elemental Burst: Forbidden Creation creates an even larger wind spirit that also pulls in enemies once at a time while also launches them far away. It will also react to other elements it touches like Pyro.
Overview: Sucrose is known for her extremely useful abilities. If you end up lacking good crowd-control characters like Venti, Sucrose is the next best character you should go for. She's extremely good at setting up huge combos and because you won't be finding a lot of good Anemo characters as they are rare, she's an amazing addition to parties.
Traveler:
Type: Sub DPS
Class: 5 Star
Element: Anemo
Weapon: Sword
Elemental Skill: Pulls enemies in and then launches backward, which deals Anemo damage.
Elemental Burst: Traveller's Element Burst summons a tornado that sweeps forward. It sucks up all enemies while also dealing Anemo damage. It can also be combined with other elements like Pyro deal even greater damage.
Overview: If you are aligned with Anemo at the Statutes of the Seven found in Mondstadt. You can start the game with these abilities as they'll be pretty useful for a long time until you get access to better characters that use Anemo. Until that day arrives, it'll be extremely useful for you to start up huge damage combos.
Chongyun:
Type: Sub DPS
Class: 4 Star
Element: Cryo
Weapon: Claymore
Elemental Skill: Causes you to strike the ground producing a large frost field that imbues regular attack with Cryo damage. XP is an important part of the game. Here's how you can farm experience in Genshin Impact.
Elemental Burst: Chongyun summons several giant ice spikes that smash enemies in a small area while also launching them upwards at the same time.
Overview: Just like other characters in this particular tier, the character is quite a capable fighter who just lacks some particular abilities that do not make her quite exceptional. She's quite a good fighter who can also take a beating. Her Elemental Burst isn't quite useful. However, on the other hand, she is extremely powerful when it comes to setting up huge combos or freezing large groups of enemies at the same time.
You can cast the ability and then use her normal charged attack to also hit and apply the Cryo effect. You should also switch to a Hydro character and use their abilities to freeze an entire group into solid.
Ninagguang:
Type: 4 Star
Class: DPS
Element: Geo
Weapon: Catalyst
Elemental Skill: Summons a giant barrier that also blocks you from ranged attacks.
Elemental Burst: Ninagguang Burst Starshatter now fires several crystalline projectiles at a group of enemies. If your Elemental Skill is active, it will also increase the number of projectiles fired.
Overview: Most of the community agrees that Ninagguang is one of the best Geo DPS characters out there. However, her Jade Screen is often hard to position in order to increase her effectiveness. She's quite a fantastic choice if you need the element for a particular element. However, some characters like Zhongli do end up trumping her.
Xinyan:
Type: Main DPS
Class: 4 Star
Element: Pyro
Weapon: Claymore
Elemental Skill: Deals pyro damage to enemies that are near you, which gives Xinyan a shield that also scales based on the number of enemies hit.
Elemental Burst: Xinyan's Riff Revolution knocks enemies up into the air with physical damage and then also triggers Pyro explosions.
Overview: While XInyan doesn't compare to Diluc, she's an extremely powerful DPS character who also takes out an insane amount Pyro damage to nearby enemies. Her Burst also provides you with insane crow donctrol which can be used to chime up some really good combos.
C Tier:
These characters just won't make the cut for any serious competitive gameplay. However, you can still take them for a spin as they are quite useful placeholders before you get into some serious action.
Kaeya:
Type: Sub DPS
Class: 4 Star
Element: Cryo
Weapon: Sword
Elemental Skill: Fires off a Cryo blast directly in front of the character.
Elemental Burst: Glacial Waltz surrounds Kaeya with three rotating icicles while also damaging enemies caught in their path.
Overview: Kaeya is also part of the free characters. However, she isn't extremely useful. None of her abilities do a lot to help the rest of your party. So, you'll probably be replacing them.
Lisa:
Type: Sub DPS
Class: 4 Star
Element: Electro
Weapon: Catalyst
Elemental Skill: Your abilities can be quickly pressed to fire an electro orb which also chases and zaps enemies. You can also hold it to charge up a huge storm that deals with big damage around Lisa.
Elemental Burst: The character now summons a floating lamp that electrocutes enemies when they are close.
Overview: Just like Kayea, Lisa too is another free character who will be replaced as soon as you get anyone better. While her Electro abilities are extremely powerful, her elemental skill needs to be charged up to make it useful which makes her extremely vulnerable. Her attack range is quite unimpressive.
Traveler:
Type: Utility
Class: 5 Star
Element: Geo
Weapon: Sword
Elemental Skill: Calls a chunk of Earth to erupt, dealing Geo damage.
Elemental Burst: Traveler (Geo) unleashes a shockwave of crystals that will knock back enemies and you can then solidify the outer rim of the area of the effect. It can also block attacks or obstruct enemies.
Overview: You can change your main character's elemental affinity. However, it is really not worth it as those abilities do not synergize well with other abilities. You still do tons of damage. However, your Burst is great at getting some distance between you and enemies. Your Elemental Skill, Starfell Sword is also important to complete several puzzles in the open world.
Beidou:
Type: Main DPS
Class: 4 Star
Element: Electro
Weapon: Claymore
Elemental Skill: If pressed, performs a quick Electro Slash. If held, your character uses your claymore as a shiel. A charge is stored whenever attacked and can be released at any point against enemies in front of you.
Elemental Burst: Stormbreaker's burst decreases damage is taken and how easily Beidou can be interrupted. Her attacks also cause chain lightning to also jump between enemies.
Overview: While the character sounds really cool on paper, it can be really hard to use her Elemental Skill quite effectively. However, timing the block correctly isn't quite easy while enemies don't always attack reliably. You are much better off by just using a character whose best defense is a good defense.
LDPlayer Features for Genshin Impact: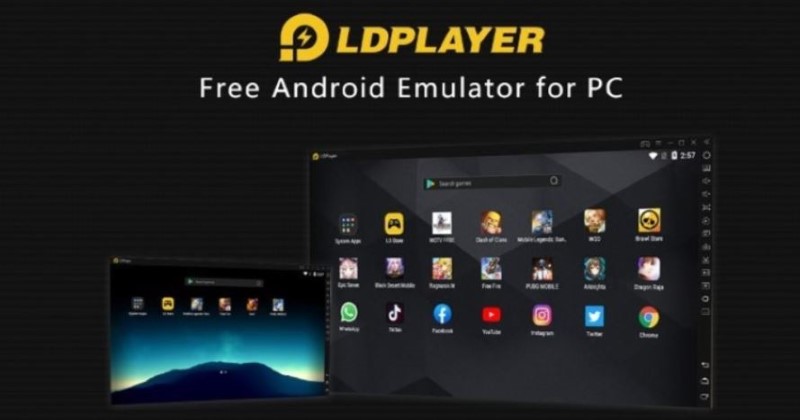 LDPlayer is arguably the best Android Emulator for intense 3D games like Genshin Impact and other platformers. If you haven't tried it out already, there are tons of features the Emulator offers that you can take advantage of to take your gameplay to the next level.
For example, you can completely customize, change and remap your key binds to allow yourself to play a mobile game like Genshin Impact on a keyboard and mouse. This presents you with great mechanical flexibility and allows you to perform several tasks at one time. With unprecedented developer supports, LDPlayer aims to make sure your gameplay is free from any glitches or lag!
Conclusion:
Having a strong character in Genshin Impact is of pivotal importance. By taking a look at our tier list, you can clearly identify how much stronger and effective high-tier characters as compared to their low-tier counterparts. As such, try to grind as much as you can to be able to enjoy the benefits of having strong characters of all elements in your team!