Gear up for intense action since our Final Gear tier list is up! This brand-new gacha title from developer Komoe features a stunning amount of potential to pull right out of the gate. While this may appear to be an incredible number of options, it just makes it more difficult to obtain a top-tier character with which you can outplay your foes.
Before you try a Final Gear reroll, you must first choose which pilots are worth rerolling for, and therefore, we've compiled a list of the finest in the tier list below.
What is Final Gear?
---
Final Gear is an anime gacha game in which you pull for mech piloting females, billed as a mecha maiden simulator. While you aren't playing the game, you can hang out with them in your base of operations and have them make stuff for you. After assembling and training them, you can deploy them into tactical shoot 'em up levels in a 2D side-scrolling environment.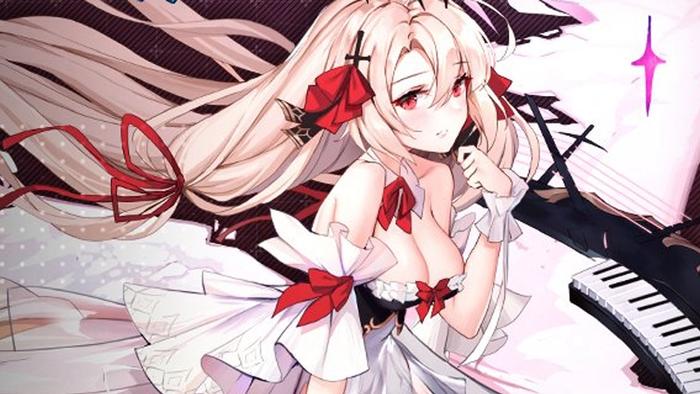 The Tier List
---
| Tier | Plot |
| --- | --- |
| A | Elizabeth, Snowy, Shmily |
| B | A-16, Viorate, Margaret, Leigh, Evelyn, Coreleah |
| C | PN26 Illeheath, Natasha, Viola, Nia, Danngo Kobayashi, Sumora, Aya Kujyou |
| D | Murasaki, Sweety, Paula, Patricia |
| E | Ariel, Amber, Akari Onikage, Chilino, Breeze Thallo, Helena, Jessie, Grave, Miroa, Thea, Rinbell, Shyaditty, Rebeyrca, Phoenix |
| S | Nova |
Nova is now in a league of her own, as seen by the Final Gear tier chart above. She may not only dispatch troops to attack extra foes, but she also grows stronger as her stamina depletes, making her extremely valuable the further a battle lasts. There's no reason Nova shouldn't be on your squad, especially with a slew of self-buffs on top.
The bottom bracket pilots aren't even worth mentioning. Unless you're looking to start a meme squad, don't invest in anybody in the E-tier this time. Although D-tier pilots have unique advantages, they are often outperformed by those higher on the list.
Who Should I Pull for in the Special Novice Recruit Banner?
---
Many of the characters from the original Unlimited Banner will appear as you progress down the tier list. When you have obtained a highlighted SSR character, you can instantly reroll until you obtain another. This should be Snowy for the majority of gamers. However, if you do not like her design, Viorate is the next best alternative.
When Will I Get My Final Gear Launch Rewards?
---
Final Gear's release has been a little sluggish. For months, player growth has been confused by various testing periods, soft releases, delays, resets, and awards. However, it is officially out now, though a little bit late.
As a new member, you would have had a very diluted starting experience. The launch prizes for Final Gear are meager and are only good for around ten pulls. The infinite number of rerolls SSR provides wasn't surprising, but in reality, it is just a matter of a delayed reroll.
Final Gear launch prizes are now available, thanks to a 600MB patch put on top of the launch edition.