Final Gear, a new Mech & Maiden strategy RPG, developed by the FlashWing Studio and distributed by Komoe Technology Limited, is launching on Sep. 30 on the App Store and Google Play globally!
As a strategy RPG featuring Mech & Maidens, Final Gear is a one-of-a-kind game that will bring players a whole new gaming experience, combining the cuteness of the maidens and the excitement from fierce mech battles. Ever since Final Gear's first release in Asia, its immersive story, animation-style character & art design, and unique gameplay have been widely acclaimed by the players and the media! This time, Final Gear will launch globally on both the App Store and Google Play on Sep. 30, and this is a game that you cannot miss, especially for those who love mech and maidens!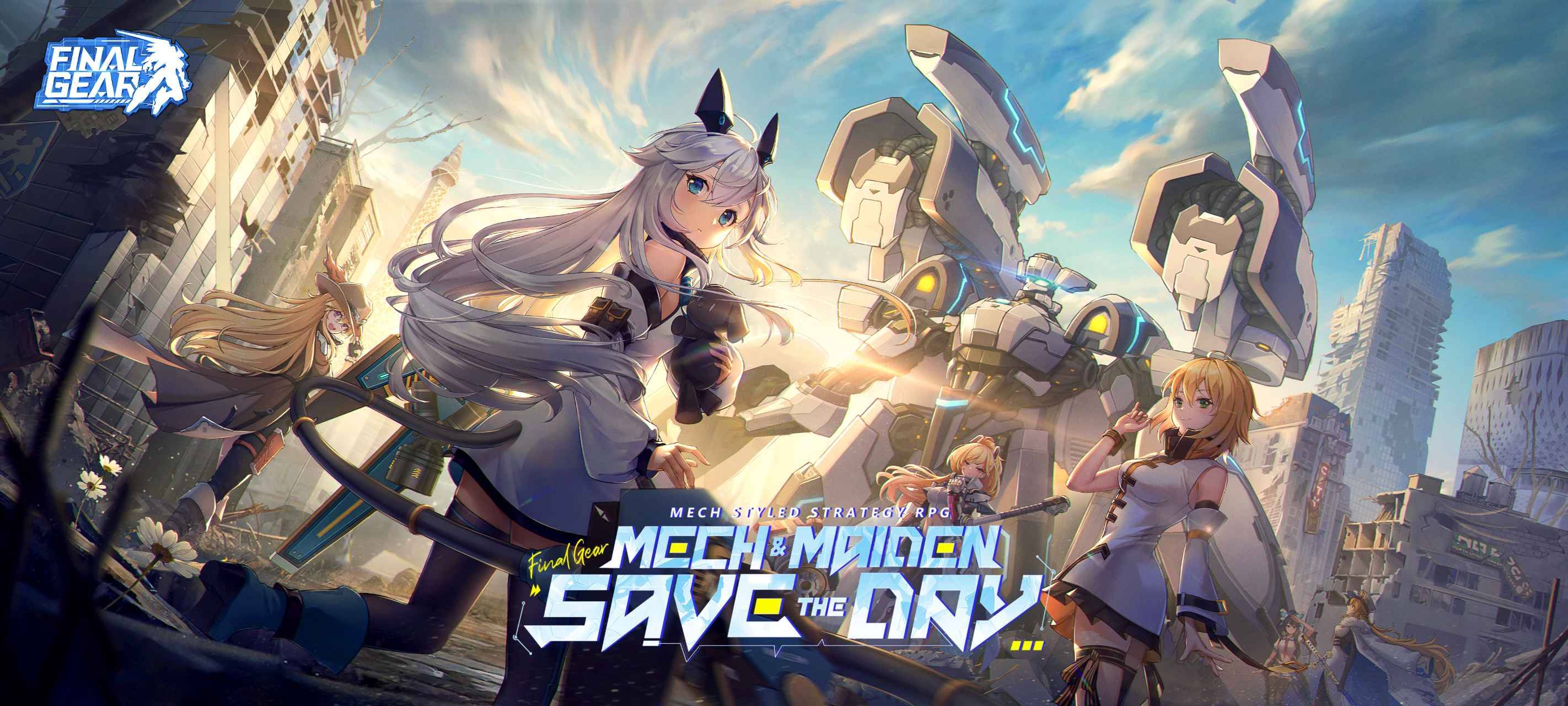 The story of Final Gear takes place in a world that has suffered a catastrophe triggered by a giant meteor's hit. After the disaster struck, the surviving humanity worked hard to revive the pre-disaster technology and finally developed a mobile mech suit—Final Gear! Before long, three countries arose from the ashes of the old world: Kegha, Arita, and Hexel.
Players will play as the Captains, leading groups of maiden piloting the Final Gears. This game provides players with hundreds of beautiful pilots of different countries to choose from, each with one's own occupation, attributes, and characteristics. The fates of the pilots are all bonded in different ways, which will rely on you, the Captains, to explore!
The players may collect various mech parts to create their own mech suits for the world to see, and they are also encouraged to find the corresponding "Custom Mechs" for certain pilots to activate the unlimited power!
One great feature of this game comes from its gameplay, which melds together a real-time strategy map (to test the players' tactics ) and the side-scroll shooting operation (to let players immerse into intensive battles)! Set up your teams with maiden pilots to complete different requests and missions. Enjoy every battle at its best!
Final Gear launches globally today (Sep. 30)! Join in on the plentiful events and get a share of the super gifts we've prepared for you all! Please do follow us on Discord, Twitter, Facebook, Reddit, and Youtube (via the links down below) to catch up with the latest news, and win marvelous exclusive rewards! Today marks the start of a new journey where Mech & Maidens save the day!
Facebook:https://www.facebook.com/FinalGearEN
Twitter:https://twitter.com/FinalGearEN
Discord:https://discord.gg/finalgear
Reddit:https://www.reddit.com/r/FinalGear_EN/
Youtube:https://www.youtube.com/channel/UCS6gg0Sukqa2tw1qHZKgsIw