The word Clan might remind most players of a very similar game. Exactly! Clash of Clans is the game that comes to mind. The exciting thing is that Clash Quest is also developed by the same developer, Supercell, who made one of the most famous games that blew up the app store and play store.
Clash Quest is also a game that works on a similar concept of strategy making and some animated visuals making the game a perfect combination of casual and strategy-making concepts. Like the original game, you can build troops to send for battles and upgrade them to match up to your opponent. Competing with other players will give you that adrenaline rush and motivate you to outperform every time you enter battles.
Quests and puzzle-solving are also integral parts of this game apart from battles. Completing quests will provide you with rewards and items that will help upgrade troops or win battles. This guide will help new and old players alike identify how quests will reward you in different ways and the perks of different items. Knowing these things will help in effective progression.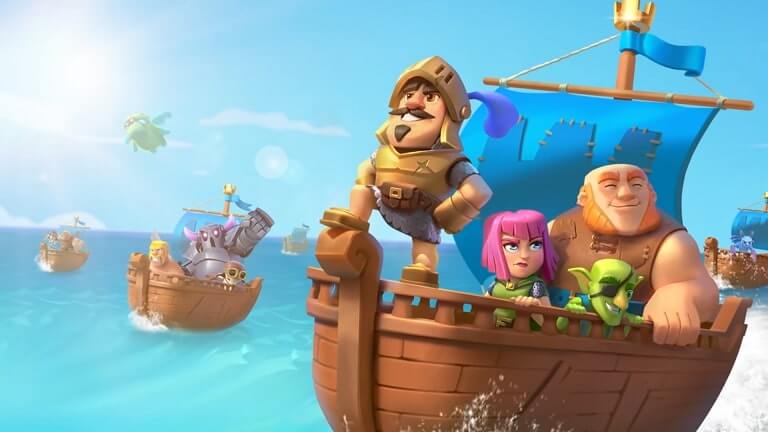 Chest and basic reward mechanism
---
Chests are commonly seen in almost all games as an added surprise element while getting rewards or an additional or a bonus reward provider. In this game, you will have normal chests, which will give you some basic rewards, and then there is the Super Magical Chests. These chests provide you with special rewards and are directly linked to quests. Now, these super magical chests need a certain amount of quest points to be unlocked, and these quest points can be earned by completing quests and daily tasks.
Every quest will also reward you with gold as well as quest points. Some quest rewards might also have gems, a rarer in-game currency compared to gold. There are not just super magical chests. You also have gold chests, giant chests, magical chests, legendary chests, and many more. Every chest has a different set of rewards; for example, a giant chest will have a ton of basic rewards, but a legendary or super magical chest will have rarer or more expensive rewards than the others.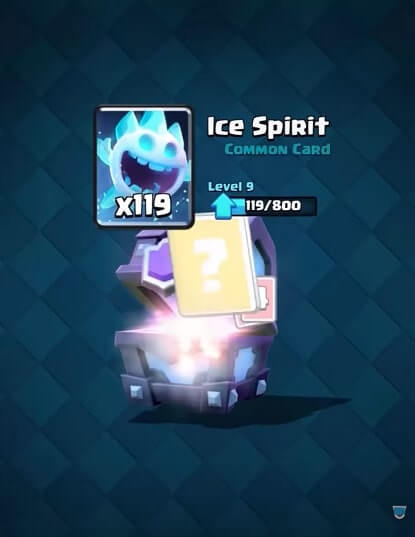 What exactly are quests and their link to rewards
---
Quests are some tasks that you need to complete to receive quest points. These quest points can then be used to unlock special chests like the ''Super Magical Chest''. The super magical chest needs 600 chest points, in the beginning, so you can unlock only if you have the required number of points. You will also be provided with tasks that will give you some basic rewards and some points. These can be completed effectively if you play the game regularly.
You can either complete one quest per day or rack up to 3 quests and complete them all together. But in case if you don't want to do a certain quest or are still incapable of performing a task, you can replace it or opt-out of it and get it replaced with a quest that you can or want to. This feature is useful and lets you choose which task you want to do.
Now for every quest or task you complete, it's not just quested points that you are rewarded. After completing every quest, you receive gold, an in-game currency necessary to buy in-game items. Another point to be remembered is that your new quests will be available every 22 hours. So basically, quests are loaded daily.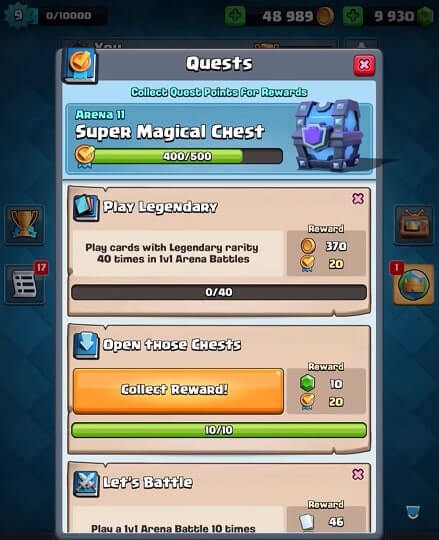 Extra rewards that you can get other than the quests
---
Quests are important to receive all the major rewards. But you can also get smaller rewards by accessing the daily gifts menu. Many games have this concept of daily logins providing you with gifts. When you log into the game, you receive a certain reward for "Day 1". As you continue logging in continuously for a week, you receive a unique reward every day, and an excellent reward will be waiting for you at the end of the 5th day.
In any case, if you miss the day or forget to collect the reward, you won't be able to claim it the next day. A ''x'' will appear below the reward, indicating you didn't collect the reward.
Sometimes the rewards that you receive in daily gifts are not valuable and are quite basic items, but these items might come in handy when you play the game.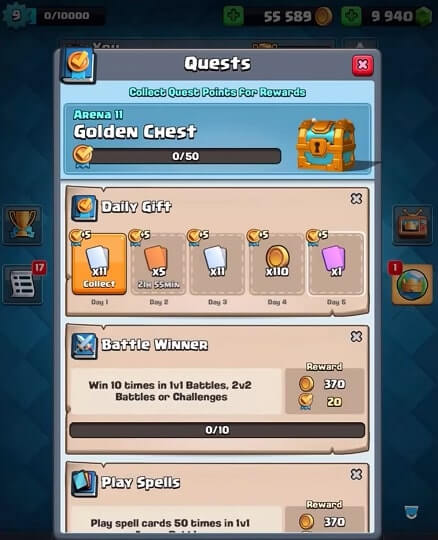 Items that you find in the shop
---
Other than receiving rewards, you can also buy items if you want from the shop if you feel the necessity. Various items, including characters, can also be bought from the shop. Addons such as potions and explosives can also be bought. These items will aid you greatly during battles. And, of course, these items will either cost you gold or gems. It's always suggested that you go for items purchasable by gold because that is the only currency that can be earned abundantly, unlike gems that are rarer to get. You might have to spend real money to buy gems if necessary.
Overall the item shop is quite helpful for some quick buys, but always focussing on completing quests and rewards will be beneficial.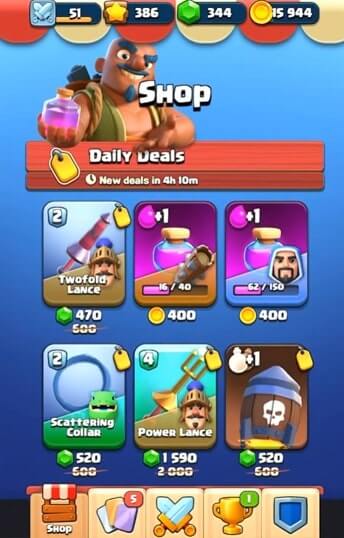 Conclusion
---
So hope you got a very good idea of how the reward system works and how it can be earned. Quests need to be completed daily to keep the gold and quest points coming in. Remember to go for the higher caliber chests as they will give bigger and better rewards than normal chests. Also, the daily gifts will provide you with some basic items, so don't forget to log in every day and claim your free rewards!!!