Epic Seven is becoming more and more evolving through time, and its heroes are trying their maximum efforts to prevent all of the destruction happening in the 7th world. All the powers and the stats are dedicated to protecting the world. And their strength is contributing to safeguarding their world.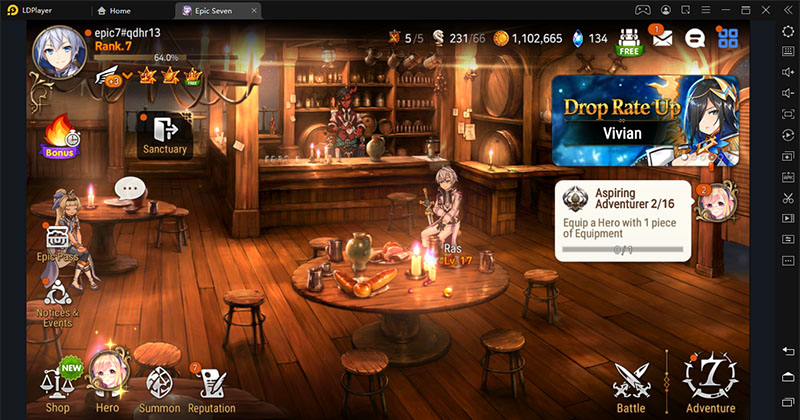 Among all of those Epic Seven tier heroes, our today's pick-up goes to the hero Basar. Basar is a hero that holds the economy of the continent in a better way. He is the leader of the merchant guilds at Savara, which has recorded to be the 6th biggest one. This character is a poison and explosives seller and a brilliant one for the business.
Basar is the one who gains the most power compared to great Afith the merchant Guild. So let's talk about everything on the build guide of Basar and you can download Epic seven on pc in here.
Basar Overview
Basar is a character that holds a great deal in the ongoing offensive Meta cleave. We can identify him as an earth mage who is with Horoscope Aquarius. You can summon this hero by engaging in the covenant summon. Basar has a skill kit that diminished the enemies' buffs and decreasing the damage holds by your team. Once he gets the debuff, he can transfer it back or adding some random buffs as well.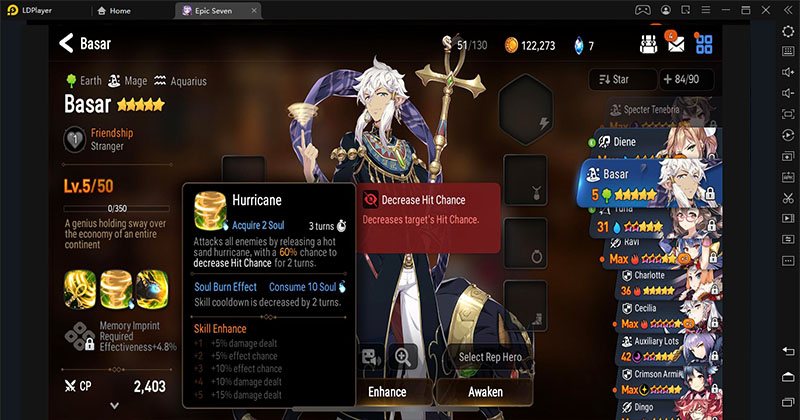 You can identify this Basar character as an Azimanak hunt member, and he is viable within it. The best skill that hold on to the Basar is his third skill, and it can dispel all kinds of enemy buffs. You can also use this third skill to apply some anti-buffs and decrease their full readiness for combat. This will spent more buff teams and sometimes suffocated many of the buff teams as well. This is the skill that most players are looking for.
Skills of Basar
He generally has three types of skills within him, and those are coming under passive or active. Sandstorm of Basar would be ideal to soul burn as well, and it will give some extra effects to the players. These are the skills of Basar.
Sand wind can attack with the magic, and it has a 50% chance of transferring a debuff from caster to enemies. This has to be done right before inflicting some random debuffs for every two turns.
Hurricane skill can attack all the enemies by emerging a big hurricane with some hot sands in it. There is a 60% of chances to decrease the chances of a hit, and it can attack enemies for two turns.
This skill is used for attacking enemies by using sand magic. It can dispel all buffs, making you all enemies too unstable for buffs in two turns. This will happen right before it decreases the combat readiness by a 30% amount.
Basar Builds
The very best and the effective Basar build would be the speed up the focus with some subsets for immunity. If someone wants to protect this character from any potential debuffs caused, you better use the immunity on gears or allies' ability. Basar can use the S3 of him by the speed investment, and he can follow on an AOE DEF breaker to get maximum potential damage.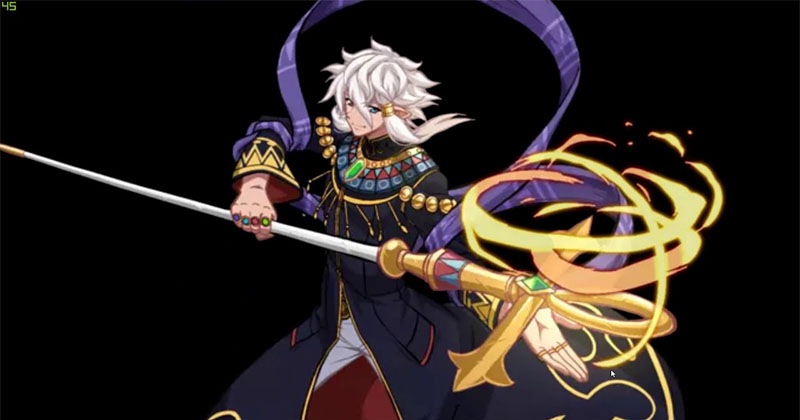 A rage set up with Cleaves and mages would be great paired with the Kal' Adra to DPS potentials enhancement. You can see that this is the strongest cleave set up for the offense in full arena meta.
Team Build for Basar
Basar is so powerful with the Tywin. When the Basar's buff has removed, the enemies can be eave as defenseless when AOE defense break of the Tywin is there. Tywin is capable of soul burning, and it gives him the extra turns and the Crit, ATK, and CR boost for a cleave follow-up.
Basar is unable to buff on the status infliction. So it can grant some damage bonuses for all the rage set users and to the Kaladra holders. There is a Vivan who is fast for buffing the immunity of hers, and Tagahel shot. Vivan can be subbed with any mage when there is a protected immunity set for your team. If there are any cleavers, they are capable of subbing with Blood Blade Karin. That one is dealing with AVildred.
Basar Strengths
Basar has the most powerful S3 skill in the gameplay. It has no doubt or argues and that is one of the strongest skills available in Epic Seven. By using this skill Basar enables him to remove his enemies' buffs from them all and he can reduce their combat readiness. The amount of reduction that happens here is up to 30% and Basar can prevent these enemies from performing buffs.
When it is soul burned this hero can prevent all of his enemies' resistance effects. In all forms, this S3 skill is the strongest force to make Basar powerful in the gameplay.
Basar is rich with synergy and he can destroy his enemies with one skill. He has a great synergy with so many characters available with the game. Tywin is the most common pair for the Basar and Tywin's AOE, DEF breaks get chances by Basar. He does this without any kind of safeguard with debuff immunity.
The main task of Basar is revolving around enemy buff removal. He has a soul burn ability that useful to ignore the effectiveness with S3. So Basar can bypass buildings for the use of offense. He is the same amount effective in level 60 so as the way he useful in level 50.
Suppose enemies are being survived in initial cleave, no problem, Basar is fully enriched with an AOE, and with the use of it, he can destroy his enemies. There is a 60% of S2 to reduce the attack and it will be helpful for the blind in two turns.
Basar is an effective hero for both offense and defense. He has a speed of 112 and it will be very useful to destroy the synergies in enemies. If you need a defensive Basar he should have great effectiveness and if nit he would never be able to soul burns in the situations of defense.
Weaknesses of Basar
There is a new release for Lilias so that Basar would face some difficulties for damaging teams when Lilias is guarding those teams. Lilias is a strong fire knight who can clean all debuffs and reducing the combat readiness from 30%. Lilias is strong with her element from 50% evasion against Basar. So Basar is somewhat weak in elements.
Lilias team can reset all the debuffs they have been inflicted and they use Lilias S3 to do so. This will cause to break the setup of Basar. There are fire elements as kayron, Ken, and Lilias and those are have a 50% chance to invade on every skill of Basar.
Basar needs 20 souls for his S3 soul burn. You can achieve these by two of +0 tagahel's Ancient book and it can be also reached by one +30 of Tagahel ancient book. If you need a double soul burn for the setup of Tywin and Basar, it requires +30 Tagahel books. If you are a new player, these whole steps would be hard to accomplish.
Basar is a hero who has only one role with him. He can only lower the CR, removing the immunity and buff preventing from enemies. These all are done to protect Baar's teammates. When he able to reach this task Basar becomes so underwhelming for the rest of the gameplay. He uses minimal investments for gear and that is making him so weak. If an ML Ken uses his S3, Basar would be killed by a one-shot at this point.
Recommended Artifacts for Basar
Soul Burn: Soul Burn can help Basar in the cases of PCP combos, and it usually alls the allies or himself to burn souls. This would be the ideal and the best artifacts for Basar, and if you maxed it out with the Tagehel, it could make the Basar ignore the effective resistance.
Stun – those who become so lucky in the gameplay would get Basar to land on his strip with this artifact's help. And also, it will land CR decreasing, and the stunds together with this artifact.
PVE and PVP content with Basar
Basar is a hero that is so powerful within Player to player battles. But you should know that this champion is not so ideal for PVE because he will b fail at every PVE content. So let's see Basar's engagement on PVP content.
In PVP Basar is a powerful hero and he is turning into an Earth Dizzy by transferring all his debuffs to S2. Know that Basar's skills are in his S3 and it gives an ability for removing every debuff from enemies to Basar.
AOE Cleanse of Basar
Some units can do AOE cleanse but heroes like Hurado, Tamarinne, and Basar are the only ones who can strip through the buffs. When considering these all units, Basar is maintaining a good speed of 112 and he got some other effects as CR reducing by 30% and unbuffable debuff applying.
You should know that if it has a 30% of combat readiness, it is a huge winning. So it can make Basar's allies take their next turn without increasing too much speed. There is an advantage of this unbuffable debuff because it can count on many teams of buffs like Crimson Armin, F Ceci, and so on.
If you equip Basar is a Maxed book of a tagahel he gains the soul burn skill to ensue on the lands of strips. Basar has no immunity but he is a suitable pair for a defense breaker to have a defense break debuff for the enemy.
What are the combinations that are best for Basar?
The best pairings for Basar are the Tywin. He can defense break on the enemies by using a soul-burning effect and he pushes an AOE damage to split them.
This combination is not so easier to build and you got to need two of Tagahel's Bok artifacts for max to create this combo. So always remember to not sell or not feed your Tagahel's books because later you are going to need them.
How to awaken the Basar?
You can wake him up by using the following materials
45 Life Runes

22 greater Life Runes

18 Epic Life Runes

15 Order of the Shield Insignia

10 Fighter Medals
Advantages and Disadvantages with Basar
If we talk about the advantages of Basar, he is a hero that can transfer every debuff to the enemy. He can also apply some random debuff, and it is not something to be done by other heroes. So it is a huge plus point. Basar can mitigate the damage with the use of S2. And also, Basar is an AOE buff dispel. He can get anti buff and decrease the rates of combat readiness.
You have to especially notice that Basar is influential in the area of attacking the enemies. He is wealthy with some high base to the attacks. Overall, Basar is a marvelous PVP character, and he is much better when he goes in the first.
There are no many disadvantages with Basar, but still, there are two. He has a low base of health, and he is sometimes squishy if he didn't get enough HP% for him.
Basar with LDPlayer
Do you want to earn this fantastic leader in your gameplay? So you will engage with the reroll. Does he reroll would be great when using your regular method? We don't think so. Rerolling is a way too long process, and it can cost you a lot of time. And you have to perform this until you get your favorite hero. But there is a waiting gap after every performing rerolls, and you can't just reroll, reroll and reroll, so on. It has a time gap.
Did you disappoint? If so, don't. With the best emulator, you have the advantage of performing several rerolls at once. But how? A feature added with our LDPlayer to make our players make it easier to reroll as Multi-Instance Sync.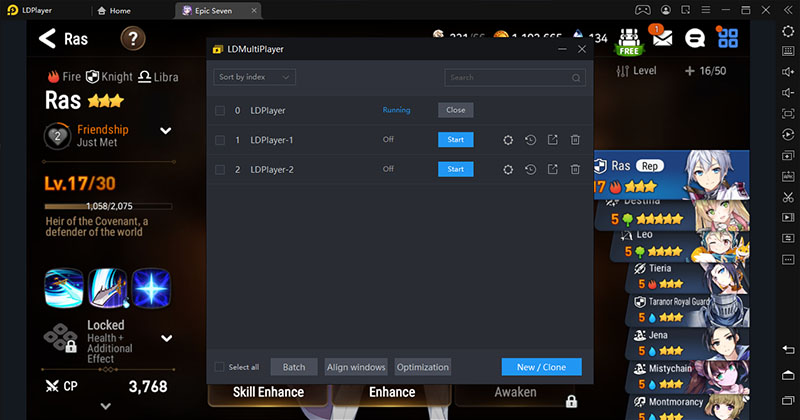 It allows the game players to have several copies of the emulator for the same device and letting you perform rerolls from every copy you see. So rerolling becomes fast and not time-wasting anymore. You will get your favorite hero Basar as soon as you can.
Conclusion
Basar is a good leader for your team, and he would be very useful within the PVE. So give him a try on your gameplay would never be a wasting of time, and let's begin our gameplay with the best hero Basar.